Let's face it: with remote work being on the rise, the need for seamless online collaboration increases. Even though there's plenty of
project management
software out there, it's actually file-sharing that's likely to give your team a headache. Especially if you plan to work together on large files.
Interestingly, the ways for sending, receiving, and collaborating on files has also changed over the years. Back in the days, it used to be FTP that was a popular method to share data. With rapid tech advancements, though, it's no longer the case. Here's why online file sharing is better than FTP.
---
---
---
FTP vs cloud-based solutions

File Transfer Protocol (FTP) is a standard network protocol used to transfer computer files between a server and client on a computer network. Basically, an FTP server offers access to a directory with subdirectories and files - and every user can connect to the server with an FTP client to upload and download whatever they need. Usually, this requires authentication with a username and password. 
As already mentioned, FTP used to be the go-to method for file sharing - but it was pretty much dethroned by cloud-based solutions. That's hardly surprising, given higher reliability, security, and easiness of use. 
"The cloud" refers to servers that are accessed over the Internet, and the software and databases that run on those servers. Essentially, it allows its users to remotely access all data and software from anywhere using any device, without having to store anything on their computer. In fact, to access the cloud, the users often need only a web browser and a stable Internet connection. 
---
Why online file sharing is better than FTP?
1. It's cheaper.
To start with: setting up your own FTP server is not the easiest, nor the most affordable option out there (even when excluding maintenance charges). In fact, research shows that cost-cutting is actually one of the main reasons why organizations choose to adopt the cloud. Not to mention that 82% of small and medium-sized businesses reported reduced costs as a result of adopting cloud technology, and 70% are reinvesting the saved money back into their business. What's not to like? 
2. It's more secure.
FTP was not designed with security in mind - and it shows. The files you sent over an FTP connection are not encrypted and, what's even worse, transmitted in cleartext (including all your usernames, passwords, and commands). There's no traceability on top of that, so you can't even keep an eye on who accessed what files. 
Even though there have been some attempts to improve security, the truth is: the most recent amendments can't really compete with cloud-based tools when it comes to data encryption and more secure transfer protocols. 
Cloud services have already solved the issue of security in many ways - including the ability to give and manage access to your files, as well as track their use. What's more, cloud solutions like DAM make it easy to set up different levels of permissions and choose who has access to specific files. This way, you can store your confidential information without the need to worry about it. 
3. It's easy to use.
With such a wide range of FTP clients and server setups, making sense of them all by yourself can be challenging. In many cases, it's a matter of trial and error to see what works and what doesn't. Even though FTP clients have actually improved over the years, they simply can't compete with modern cloud-based solutions when it comes to intuitiveness and easiness of use.

With proper digital asset management software like Filecamp, you can not only store and share your files, but also move them around and collaborate on them with your whole team. When there's no additional hardware or setup involved, it's a lot easier for everyone involved to find and manage all the files properly.
4. It's accessible - from any place and device.
As already mentioned, working remotely has been increasingly popular. With distributed teams and its members being on the move, though, it's important to provide easy access to company files at all times. That's precisely what cloud-based services can help out with - the ability to retrieve files through just about any browser, and any device.

How is this different from accessing files over FTP? Basically, there's a range of FTP clients and server setups, which might turn out to be incompatible and keep you from accessing the files you need. Not to mention that granting access can be time-consuming and frankly - quite annoying. Once your team has the access, though, the difficulties don't end here. There are often additional configurations that are needed on a network to allow file uploads to FTP, and trying to manage them on the go can be troublesome. 
5. It's made for collaboration.
Let's face it: FTP wasn't exactly made for collaboration. Since connections can often time out with partial transfer, you might have to delete & re-upload your files, which makes it hard for multiple people to work on the same assets. Keeping track of files, their modifications and different versions can also be challenging, since there's no traceability and file-preview features. 
As a result, collaboration gets much easier when you have a dedicated spot in the cloud that can be accessed from anywhere and it's simple to use. Basically, it lets you work together with your team on different assets, no matter their size and purpose. In fact, cloud-based solutions can typically accommodate larger files - and once they're uploaded, you can easily share a unique link for the file, manage permissions, and track all the changes once you're at it. Plus, you can also preview your files at any time.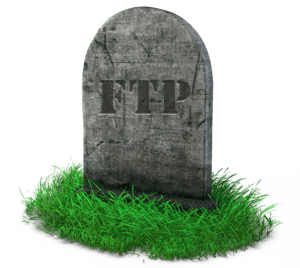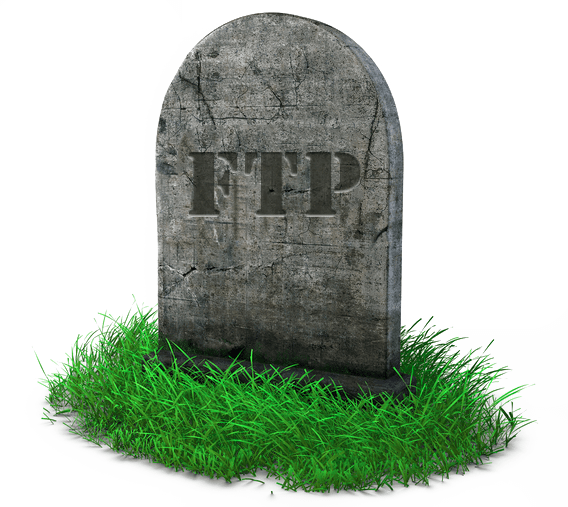 ---
Share & manage your files online
There's no doubt that cloud-based solutions are much more advanced and powerful when it comes to sharing and managing your files, especially if they can be tailored to your needs. If you're looking for an FTP replacement, Filecamp is a perfect example. Among other things, it allows you to organize, share, and manage all your digital assets from one easy-to-use and custom branded platform in the cloud.
If that's not convincing enough - you should see it in action.

Take advantage of a 30-day trial for free and see what difference can Filecamp make for your online file sharing efforts! 
---