Filecamp is the easy way to professionally manage digital files. Its digital asset management (DAM) platform offers marketers a smart way to find and share creative files such as graphics, videos, and documents.
Filecamp is filling the gap between semi-free file-sharing tools and expensive and over-complicated enterprise Digital Asset Management systems.
Thousands of brand managers, marketers, and creatives from global organizations like The Wall Street Journal, Unilever, FSC, and Lego use Filecamp to organize company files; review, comment and approve projects in real-time; distribute brand materials, and make the right content available to others at the click of a button.
Even small companies and freelancers are using Filecamp to share files and collaborate with their clients and partners.
Boasting a rich feature set and a simple, yet powerful interface, Filecamp is used by over 100,000 users in more than 60 countries around the world.
Filecamp was founded in 2010 by two Danes, CEO Jesper Faurby, and CTO Keld Vraakjaer, and have headquarter in Switzerland.
---
How we Work
Right from the start Filecamp has been developed with our clients' involvement.
Sometimes it's a challenge finding the right path through all of the ideas and feature requests that we get, but we hope that over the years we've got it right more often than not.
Contact us if you want to get involved. We'd love to hear from you.
---
---
Founders & Leadership Team
---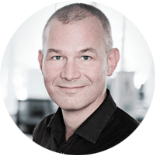 ---
Jesper Faurby
Co-founder
Jesper is an entrepreneur with a background in graphic design and IT. Jespers understanding of what creative businesses need, and importantly don't need, is what drives his work at Filecamp.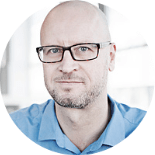 ---
Keld Vraakjaer
Co-founder
Keld is a self-taught software programmer and entrepreneur. When it comes to building app frameworks, Keld is an architect of the highest caliber.