Why all Agencies should offer Digital Asset Management platforms to their clients
Let's not kid ourselves, when it comes to managing business relationships, first impressions count. So too does organization and overall professionalism. When it comes to organizing files, too many agencies fall into the trap of using email or consumer-grade systems, like Dropbox and Google Drive. Unfortunately, these systems fall short in both functionality and presentation.
Fortunately, a digital asset management system can help agencies impress their clients, organize files, and control access, among other things.
---
If you run or work for an advertising agency, you probably already know how much of a hassle it can be to manage relationships with clients. The fact is, your agency likely has a large number of clients on hand, and oftentimes, each client will require a lot of individual attention and effort. It's the nature of the beast, and clients expect to get what they pay for.
When you're trying to manage relationships with so many clients, it can be difficult and even overwhelming. You can send off an email with logos, brochure layouts, and website designs, and somehow your client will manage to lose the email or files. Next thing you know, you're getting bombarded with requests for files. So and so never got the email, or this and that file has been misplaced. Soon enough, you're spending more time trying to manage the communication process than you are getting actual work done.
When it comes to allowing, controlling, and managing access to files and media, there are better solutions out there than email, Dropbox, and other similar products. There are actually solutions which are designed from the ground up to meet the need of marketing agencies and other clients who deal with large numbers of files on a daily basis. A top-tier Digital Asset Management system (DAM), will offer a powerful and easy way to organize files, while also allowing agencies to brand the system and integrate it into their website and other assets.
Why Digital Asset Management Systems Are Perfect for Agencies
Agencies have to deal with a lot of files and a lot of clients. Clients, meanwhile, often have multiple people on staff, and sometimes other contractors and parties, who all have to access different digital assets. Far too often, the marketing agencies themselves get stuck with the hassle of having to try to manage files, and distribution and access to these files.
With an online digital asset management system, you can organize all of your clients' files easily and securely. The files will be stored on the cloud and backed up. This reduces the risk of files ever being lost, deleted, or destroyed. For example, most DAM systems operate with a trash feature, where selected users are allowed to delete files, but only administrators can actually empty the trash. This makes it much less likely for a file to be accidentally deleted by a client who is not so tech-savvy.
This is important because when a large number of parties are granted access to files, important files can be accidentally deleted. Often, people simply don't realize that they aren't just deleting files on their computer but in fact, are deleting them from the central repository. With a DAM platform, you can minimize the risk of assets being permanently deleted. Let's face it if you work on a large team, or with a large number of clients, someone at some time has, or will, accidentally delete an important file. Life happens, so it's best to be prepared for it.
Most DAM systems also support extensive logs of all activities so you can track changes to individual files, and also be informed when files are uploaded to the system. If something is moved, sent to the trash, uploaded, whatever, as an administrator you'll be able to find out who did what and when. This can come in very handy when a situation arises.
Some DAM systems also allow agencies to become resellers. This way, you can sell your preferred DAM platform to your customers. By offering a DAM solution to their clients, agencies can increase customer loyalty. Most customers are going to be impressed by the custom content management system that features their logos, stock images, and other assets.
Many DAM system vendors even allow agencies to bill their clients extra for accessing a DAM system, and this fee is often determined by the agency. So make sure you ask potential digital asset management system retailers about their reseller agreements.
Make Collaboration Among Multiple Parties Easy
Let's be honest, agencies often become the de facto coordinator between companies and other parties. One minute, you're managing a rather simple relationship with such & such company's marketing department, creating a sales leaflet in InDesign. Next thing you know, you're working with a mobile app design agency, a video production company, an event planner, and who knows who else.
Let's say you have laid out a 32-page brochure, and sent the first draft to your customer for them to review. Now multiple parties start reviewing and commenting on each page. It is very easy to lose control of the overview when emails with comments start flowing back and forth between multiple parties.
Some Digital Asset Management solutions have built-in commenting and online proofing features that makes it easy to track changes on a wide variety of documents. These features enable you to add comments and markers on each page, pointing out exactly where changes are needed. And everybody invited to the process can see exactly who has asked for which changes.
Finally, when the changes have been implemented and a new version is uploaded, you can approve each page. And again, it is clear to everybody who has approved or rejected each specific page.
DAM systems with built-in proofing tools are great for coordinating work among multiple parties, even if those parties are spread across the world. Does your client have a web development team in India, a brand consultant in New York, and its main marketing staff in Berlin? With online proofing and commenting tools, coordinating these far flung teams and tracking their changes to documents is easy for you, the agency, and your client.
One thing to watch out for is the cost per user. Some DAM system vendors allow for unlimited users, while others charge per user. With some file management and collaboration systems, you end up having to shell out more money if you exceed preset membership prices. What seemed like a free or low-cost file management solution can quickly burgeon into a major cost.
White Label Your Asset Management System To Show Off Your Brand
Simpler consumer file management systems are often heavily branded with the host company's brand. No one can really blame these companies for branding their systems after all their solutions are often offered for free or at a low (entry) cost.
But you want people to see your brand, know who you are, and what you're about. With many professional-grade digital asset management systems, you can incorporate your own brand directly into the asset management system. This means your brand, logo, colors, URL, etc. will be in front of your clients every time they go to access files on your system. This results in brand consistency.
Some Digital Asset Management solutions even allow you to operate with multiple brands/themes within the same solution. This way, you can create a custom branded entrance for each of your clients. This can generate a lot of love and clients will appreciate the fact that you made a custom branded DAM portal just for them.
Ultimately, your digital asset management system will have a much better professional appeal. You will tie your clients much closer to your agency. And you will remind them that you take branding just as seriously as you advise them to.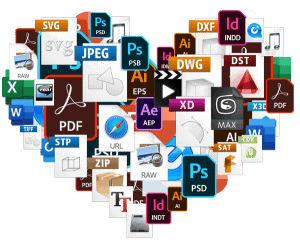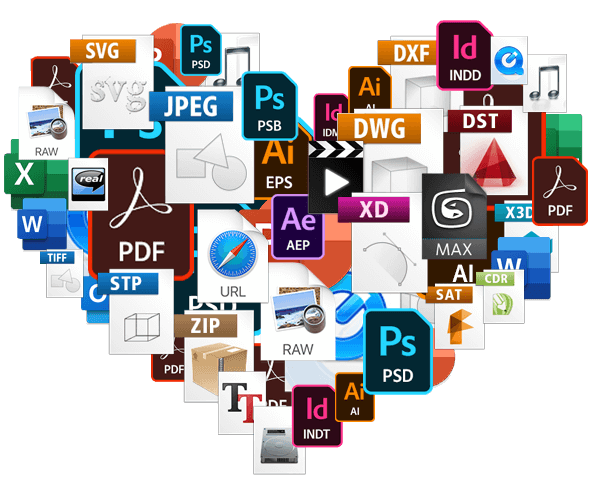 Make Your DAM a part of Your Assets
Not only can you add your branding to the system, but you can also integrate most top-tier digital asset management systems right into your website. This way, you can drive your clients back to your domain, and offer them access to a highly functional digital asset management system that is integrated seamlessly into your website, and features all of your own branding.
Using consumer-grade solutions, such as Dropbox, simply won't look or feel as professional. The Chief Marketing Officer of whatever company will be far more impressed heading to your agency's website and logging into your own digital asset organization system with your own brand, than they would be if they had to sign up for and log into Dropbox or a similar system.
A DAM Is Both Functional and Impressive
At the end of the day, a digital asset management system, built with creative businesses in mind, is far more professional, foolproof, and secure than most consumer-grade products. For agencies, which often have to act as custodians for their client's brands and files, this increased functionality makes managing the customer relationship much easier. This means you can spend more time building up your customer's brand and assets. Further, given the value-added benefits of a DAM, your clients will appreciate you even more and feel more closely connected to your company.
---