Switching or choosing Digital Asset Management software shouldn't be complicated. Here are the top 4 things to look for.
Why choose Filecamp as your DAM vendor?
To answer this we recently conducted a survey among our clients and stakeholders to determine a) the top things companies look for when picking a DAM solution for the first time, and b) the top things companies look for when they consider switching DAM vendor. We combined these into a single list and elaborated on how Filecamp addresses each of them.
---
The top 4 things companies look for in Digital Asset Management software:
Ease of Use
Compared to most other DAM tools, Filecamp is a breeze for both admins and, more importantly, for your regular users. With our free trial you will quickly see if Filecamp lives up to your requirements. Plus, when you're ready to get started, we'll be happy to help you set everything up.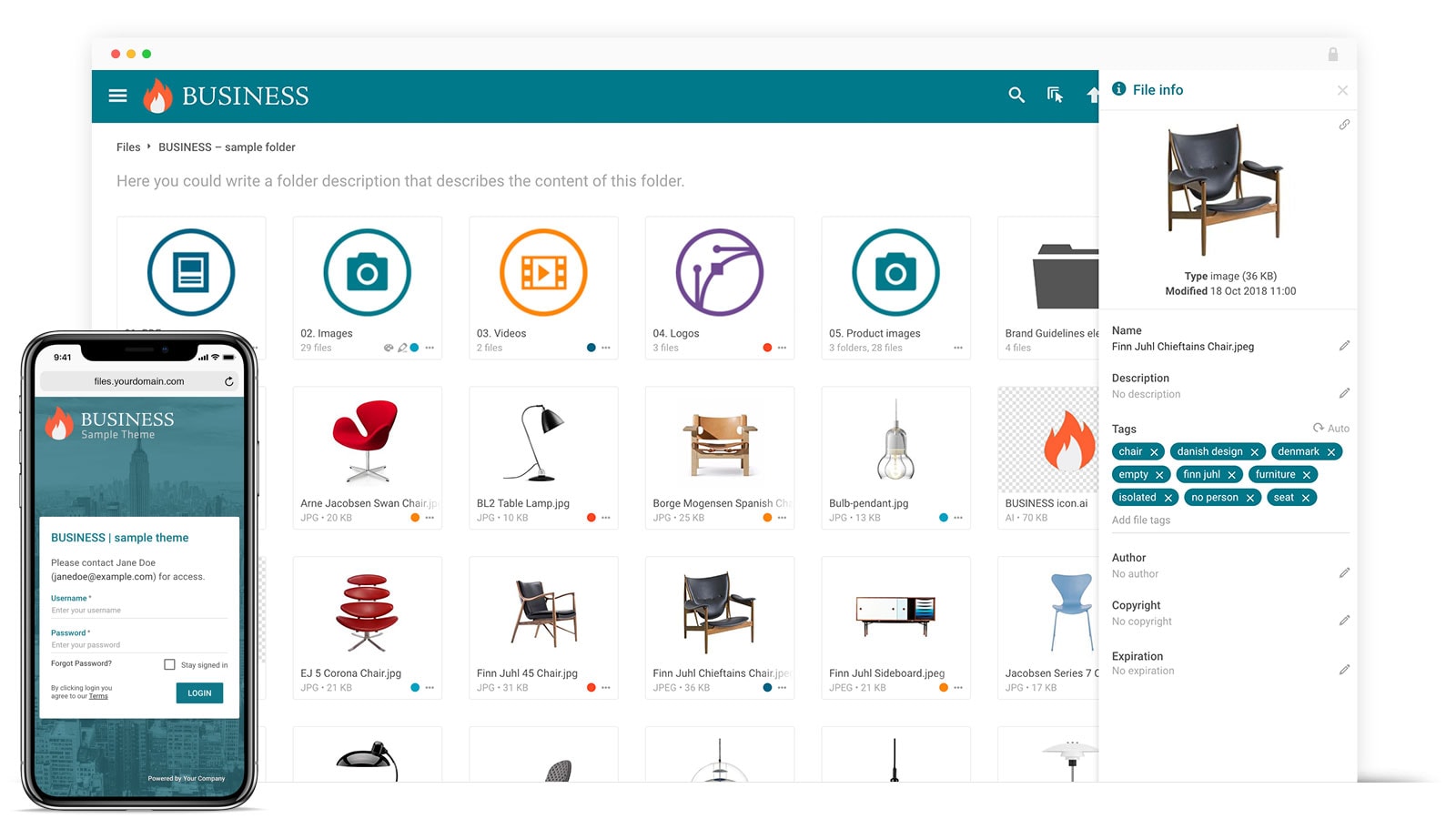 Features
We offer one of the broadest ranges of features, including a mobile friendly interface, custom branding, unlimited users, and free bandwidth. With other DAM vendors these are often paid add-ons or not at all available. Plus we're constantly building new features.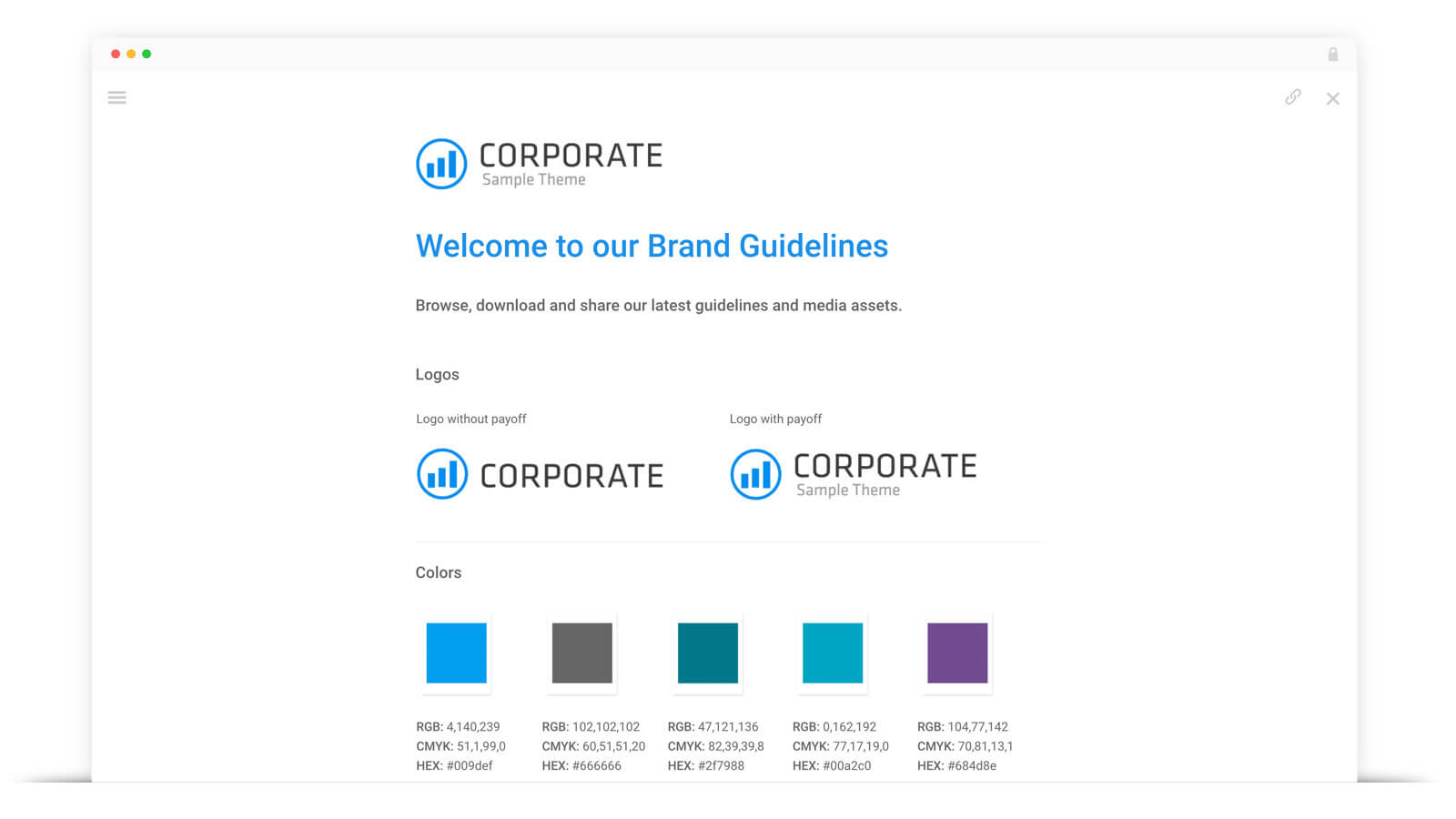 Price
We pride ourselves on offering the best value for money in the Digital Asset Management market. Some customers find it hard to believe that you can get a better product at a lower price, but Filecamp uses the latest technologies to offer a full featured product with the lowest overhead.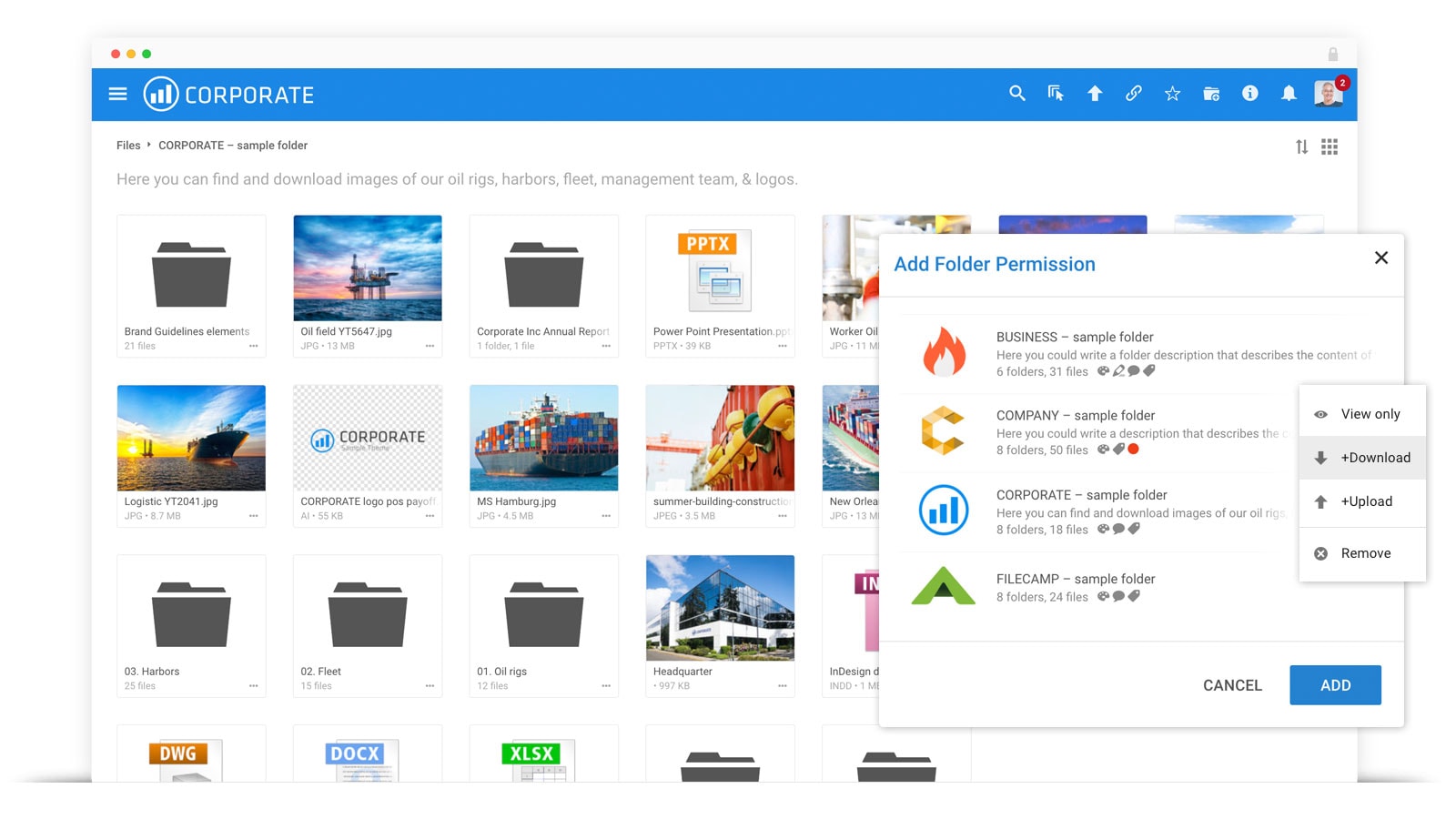 Support
We have a dedicated customer and technical support team that knows our product inside and out, and who are eager to know you and your organization. They provide prompt, friendly, and effective support to you whenever you need it. Don't just take our word for it ... try to shoot us an email.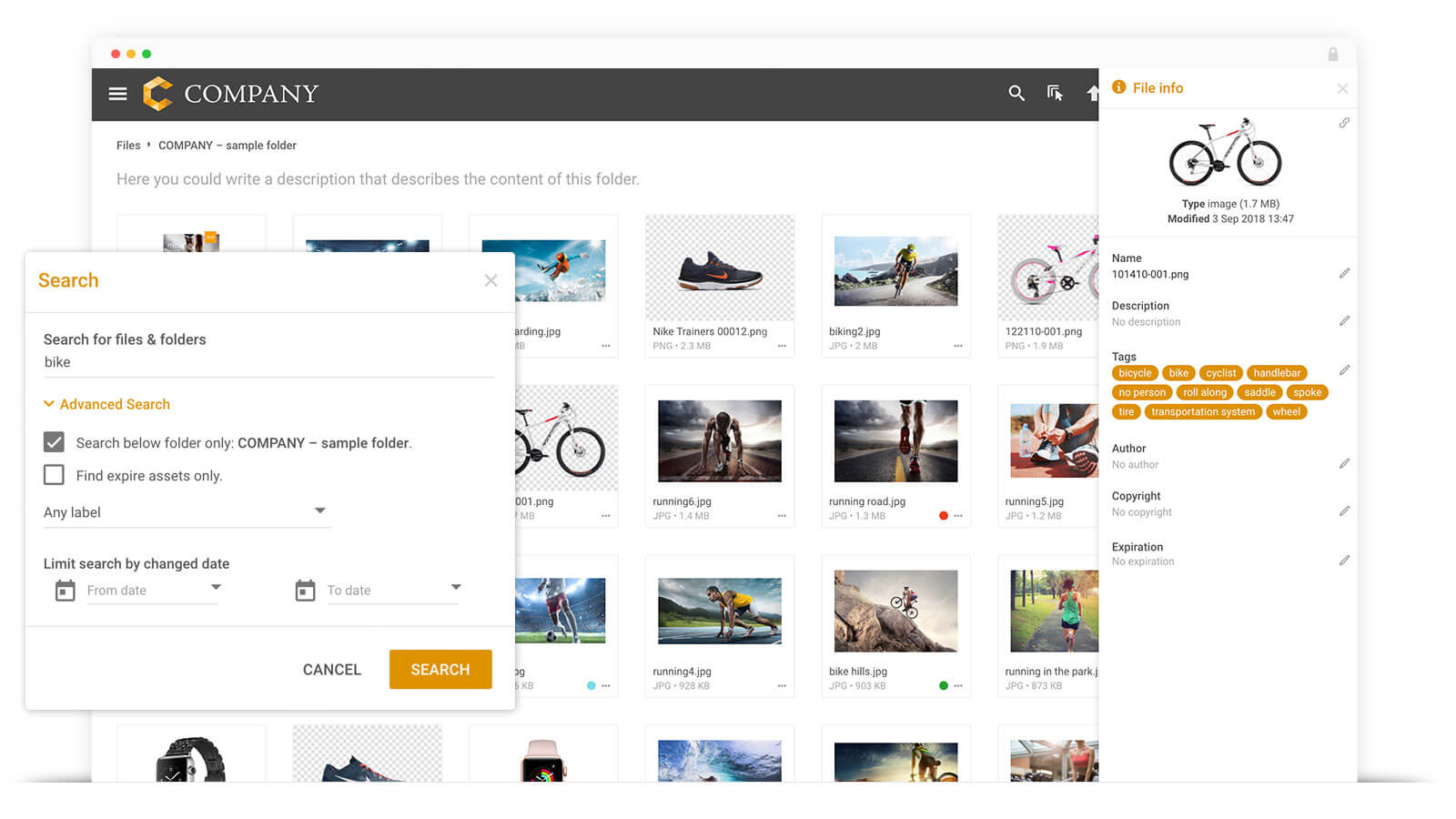 We are here to help!
We know picking a Digital Asset Management software is a big decision, and we're here to help you every step of the way, from pre-sales to on-boarding to ongoing support. To learn more about how Filecamp can help your organization, sign up for a trial account or get in touch.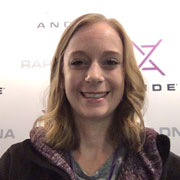 "Thank you Filecamp, we highly recommend it!"
Filecamp has been the perfect media management tool for our corporation. Before Filecamp, we had company photos, logos, marketing materials, documents, and videos all over the place. Employees didn't know where to reliably access our materials and were left often using outdated images and documents. Filecamp's design is easy to use for both administrators and users. Having our media organized and accessible from one place will (and has already) greatly improved our company's operations … and all of this for a fair price. Thank you Filecamp, we highly recommend it!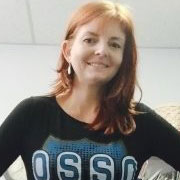 "… Filecamp without a doubt has saved us time, money and has simply allowed us to serve our customers better."
A problem our company faced was how to successfully organize and manage the hundreds of proofs that we have for one single project? After researching several different solutions we thankfully found Filecamp. Our clients and employees love being able to view all proofs in one place, from anywhere. It's notable that our emails were cut down by about 60% per project when we moved to online proofing. Filecamp without a doubt has saved us time, money and has simply allowed us to serve our customers better. Thanks again for an amazing program!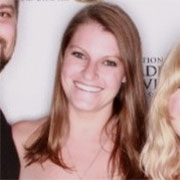 "I'd definitely recommend Filecamp to anyone looking for a file sharing or digital asset management platform!"
Filecamp has allowed my team and those we collaborate with internally and externally to share all formats of files seamlessly. It has streamlined our file sharing and digital asset management system, keeping us organized and increasing productivity. The ability to adjust permission levels for users and to customize folder access for individuals has been extremely useful.
Trusted by global enterprises
Established market leaders such as LEGO, HBO and The Wall Street Journal trust Filecamp for professional Digital Asset Management. With unique features at an affordable price, Filecamp is the secure and reliable choice for any business.