Looking for a OneDrive Alternative?
Try Filecamp – the affordable online content collaboration and file sharing solution that offers unlimited users no matter the plan.
---
---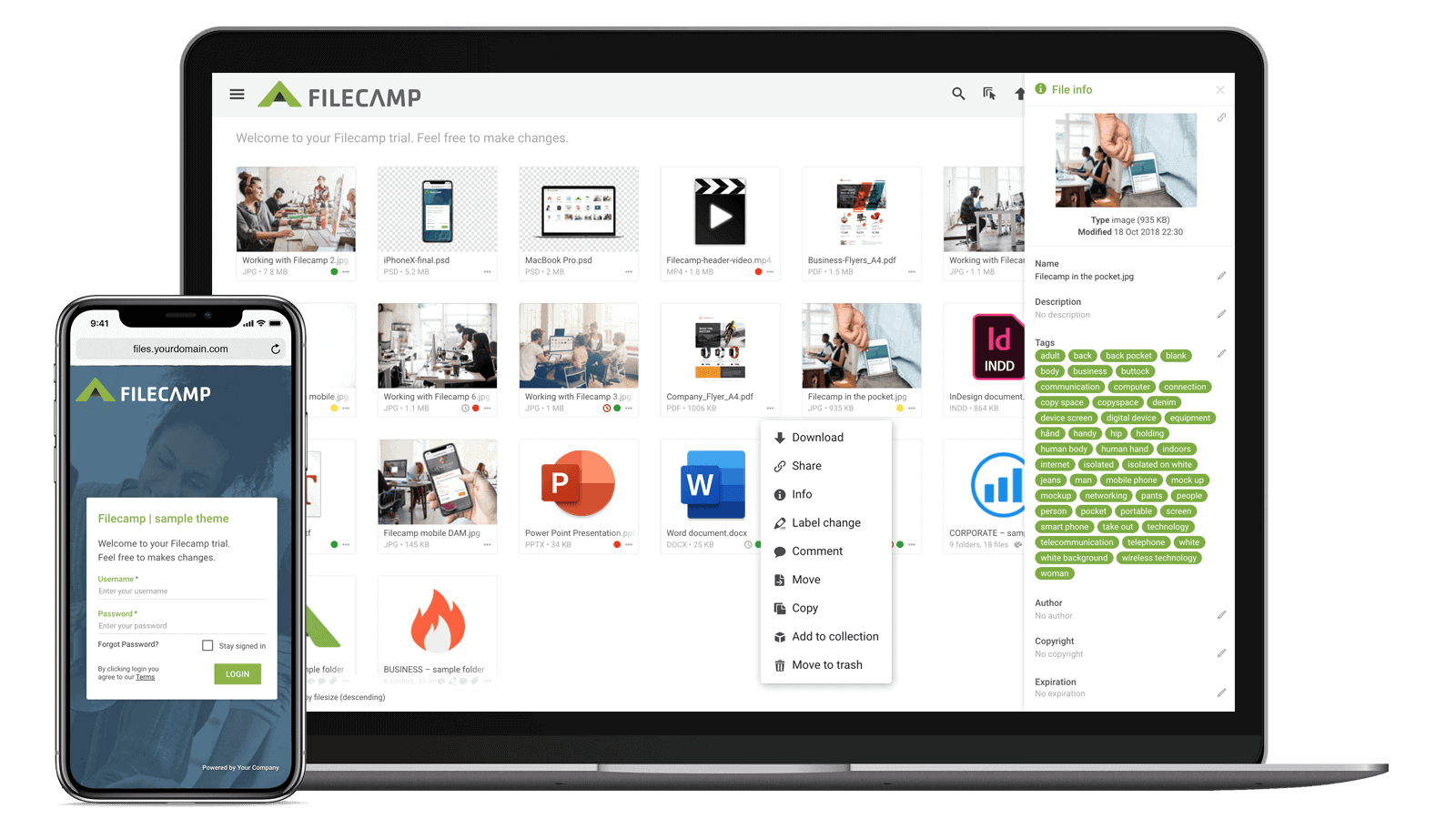 Over a thousand brands world-wide trust Filecamp as a
OneDrive alternative.
See why our customers prefer Filecamp vs OneDrive.
Transparent pricing
Filecamp's pricing is completely transparent. We won't hit you with setup costs or other hidden fees.
Intuitive and User Friendly
From initial setup to daily use, Filecamp is easy-to-use and manage.
Self-service & no hassle
We know how good our product is. Learn for yourself with a free, no obligation trial. Upload files and invite as many users as you want.
Unlimited users
Filecamp offers unlimited users in every plan — grow your team and customer base without sweating increased costs.
Custom branding
Create a custom DAM solution that reflects your company's look and feel with out-of-the-box prices.
World-class, personal support
The Filecamp team is dedicated to your success. You'll rarely need us, but when you do, we'll be there.
See what Filecamp provides in each feature category, so you can decide if you want to save money while enjoying more features.
Filecamp vs. OneDrive – the moment of truth
View & edit MS office docs online
Search for file names/tags/keywords
Custom terms & conditions
Mobile ready/responsive UI
Own secure URL (e.g. files.yourcompany.com)
Try Filecamp – the only online digital asset management solution that comes with unlimited users at a low cost.
---
Start my free trial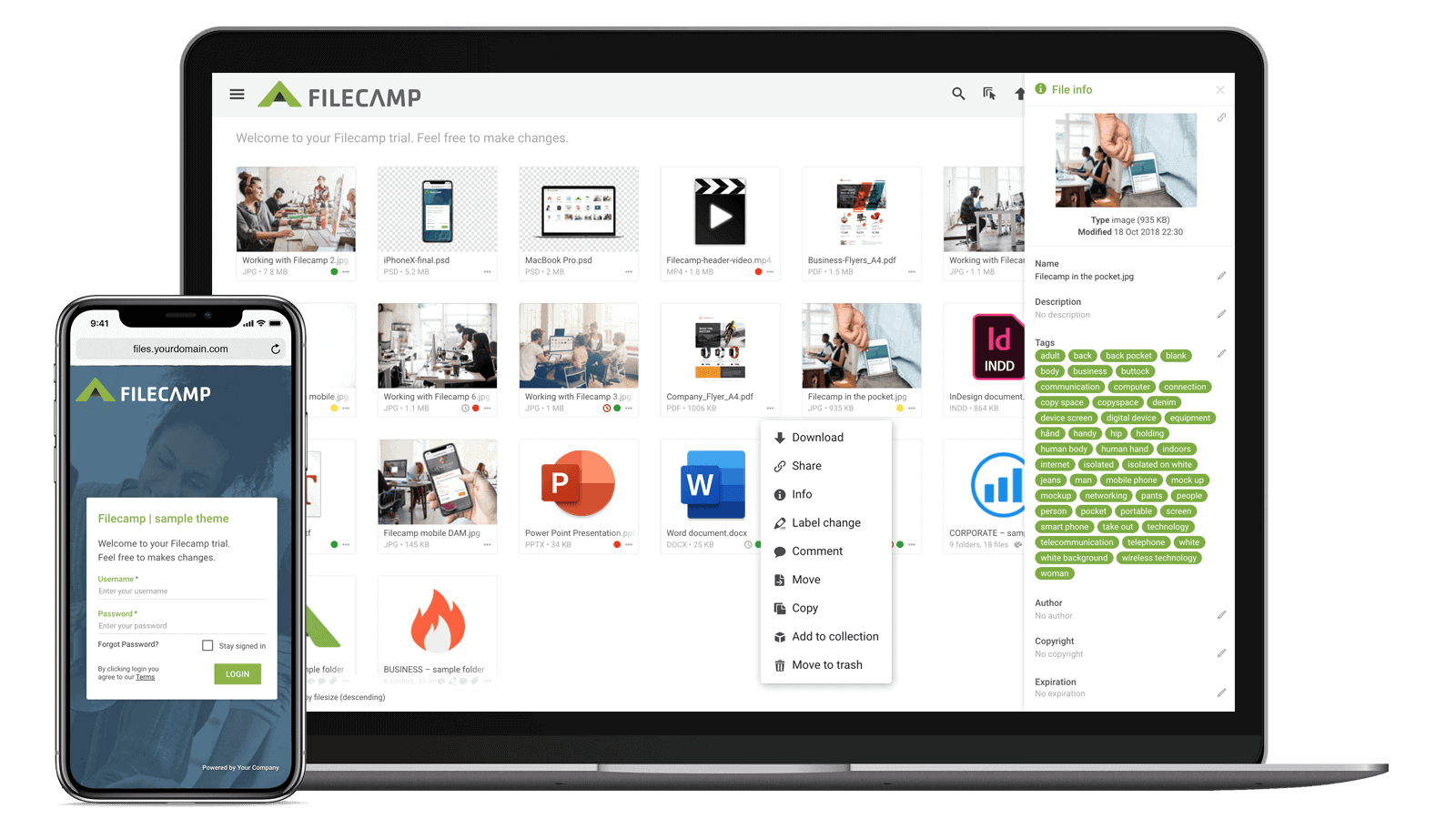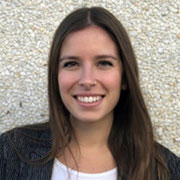 "Having all the files in one place, online, is exactly what we needed."
Filecamp is the platform that helps us collect all our content and share it with the entire Lékué team and partners, from anywhere in the world and in the most comfortable and easy way. Having all the files in one place, online, is exactly what we needed.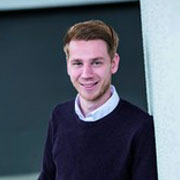 "The user-friendliness and configuration options are big pluses of Filecamp!"
As a sports shop formula, sharing content is crucial. New product releases, marketing campaigns, and inspirational content are all being distributed through Filecamp and within hands reach for our entrepreneurs. The user-friendliness and configuration options are big pluses of Filecamp!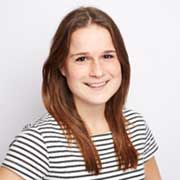 "Easy to use for everyone"
DGI Byen highly recommends Filecamp. We are a big organization where many different employees have to use the system and therefore it is very important for us that everyone can join in and use it without problems – and here Filecamp is extremely user-friendly. Other than that we have only experienced good customer service the few times we have had questions about the system. Great recommendation from us.
The best OneDrive alternative?


Filecamp works for you.
There might not be a "best" digital asset management solution. Each has its own benefits and drawbacks. But in terms of price and features, Filecamp is the sensible choice.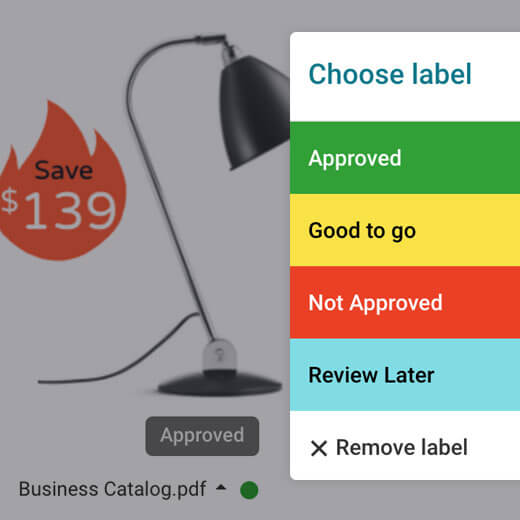 Labels
Add labels to files for rating, easier indexing or proofing purposes. For example, you can mark files for "revision" or that are "complete."
Learn more.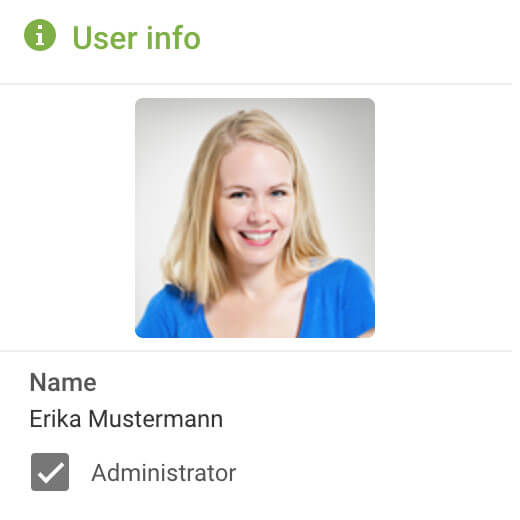 White Label
Why advertise for Microsoft, when you can promote your own brand with easy white labeling?
Learn more.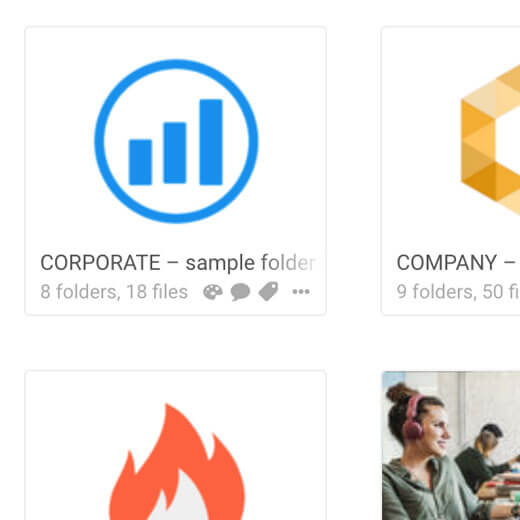 Custom thumbnails
We built a slick and user friendly interface, but you can also add visual cues for your files and folders.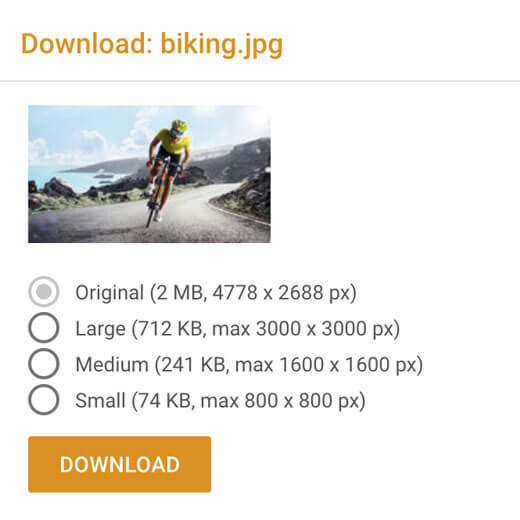 Downloads
Filecamp provides a lot of flexibility for downloading your brand assets. You can download the original format, or a lower resolution on the fly.

Filecamp: The Ultimate Productivity Solution
From the basic code up, we designed Filecamp with productivity in mind. From ease-of-use to reliability, Filecamp is built to get things done. If you want to boost productivity around the office, empower your team with Filecamp.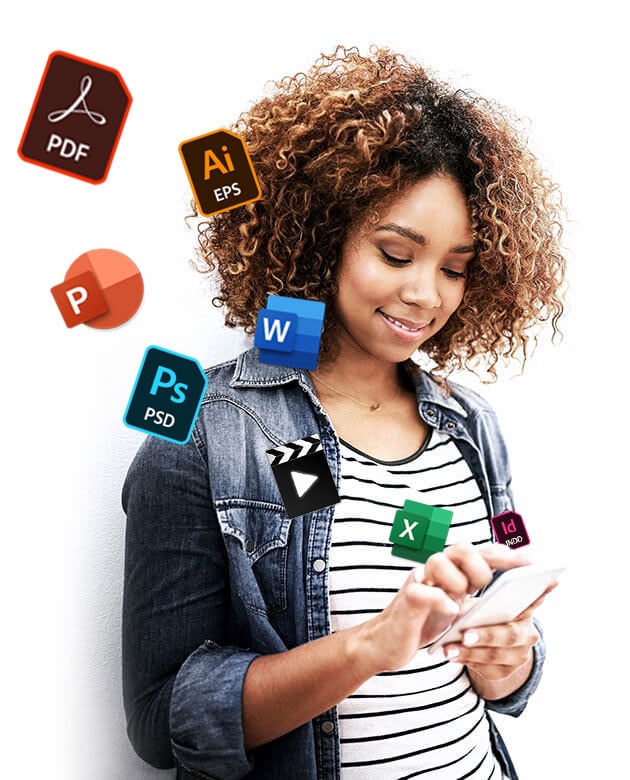 Filecamp is the ultimate digital asset management solution that helps companies organize and share their digital media files, including images, videos, and documents.
Filecamp offers unlimited users in every plan, with each user configured with their own set of user and folder permissions.
Unique custom branding options ensure your file sharing system matches your brand guide.
More than 1000 brands from + 60 countries trust Filecamp with their file sharing needs.
Start a free trial and see why!
---
More than 1,500 teams use Filecamp
Filecamp vs. Onedrive – pricing
Here's a comparison of Onedrive vs. Filecamp using both of our mid-level plans. Each includes basic digital asset management features, but Filecamp comes with unlimited users in all plans.
Cost comparison chart
Filecamp vs Onedrive
Disclaimer: Filecamp's pricing is 100% transparent. Onedrive's pricing is harder to find but we have made this comparison chart as accurate as we could.
---
Filecamp vs. Onedrive:
Which user interface do you prefer?
Everyone has an opinion about user interfaces, it is not an exact science and there are no right and wrong. Some prefer a Tesla and others prefer a Volkswagen. The two screenshots can give you a quick overview of the differences between Filecamp and Onedrive.
---
Notice: Filecamp's user interface can be customized to reflect your company logo and colors.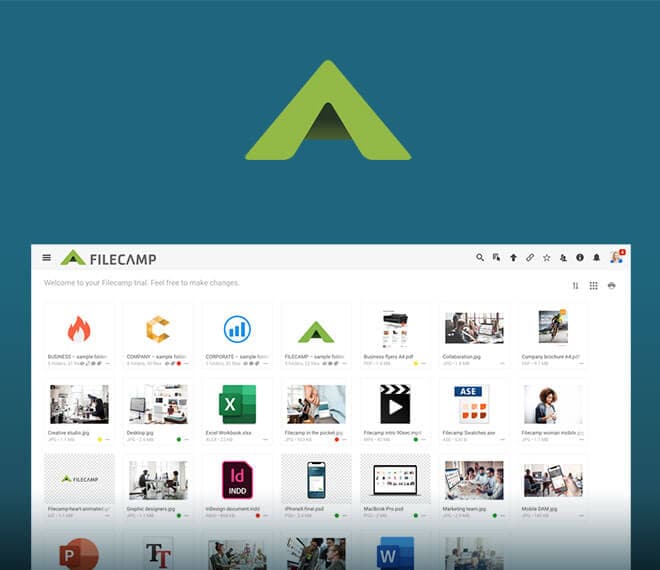 Filecamp's user interface
Perhaps we are biased but we think this looks more slick and user friendly.
---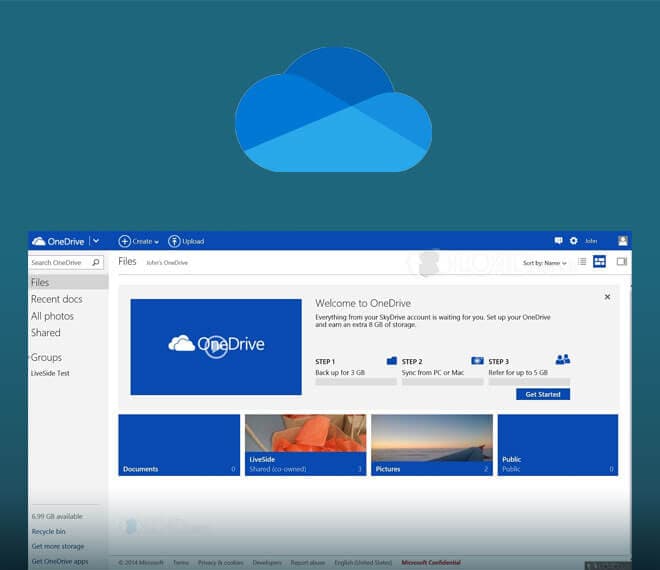 Onedrive's user interface
We think this looks a bit more complicated and cumbersome. But maybe it's just us ...
---
We can't wait to show you all the ways Filecamp simplifies your media sharing to get the job done faster.
Start my free trial
No credit card required!