Say goodbye to ftp server software and all the headaches and maintenance on the hardware!
Say hello to a professional, intuitive and personalized FTP alternative in the cloud.
---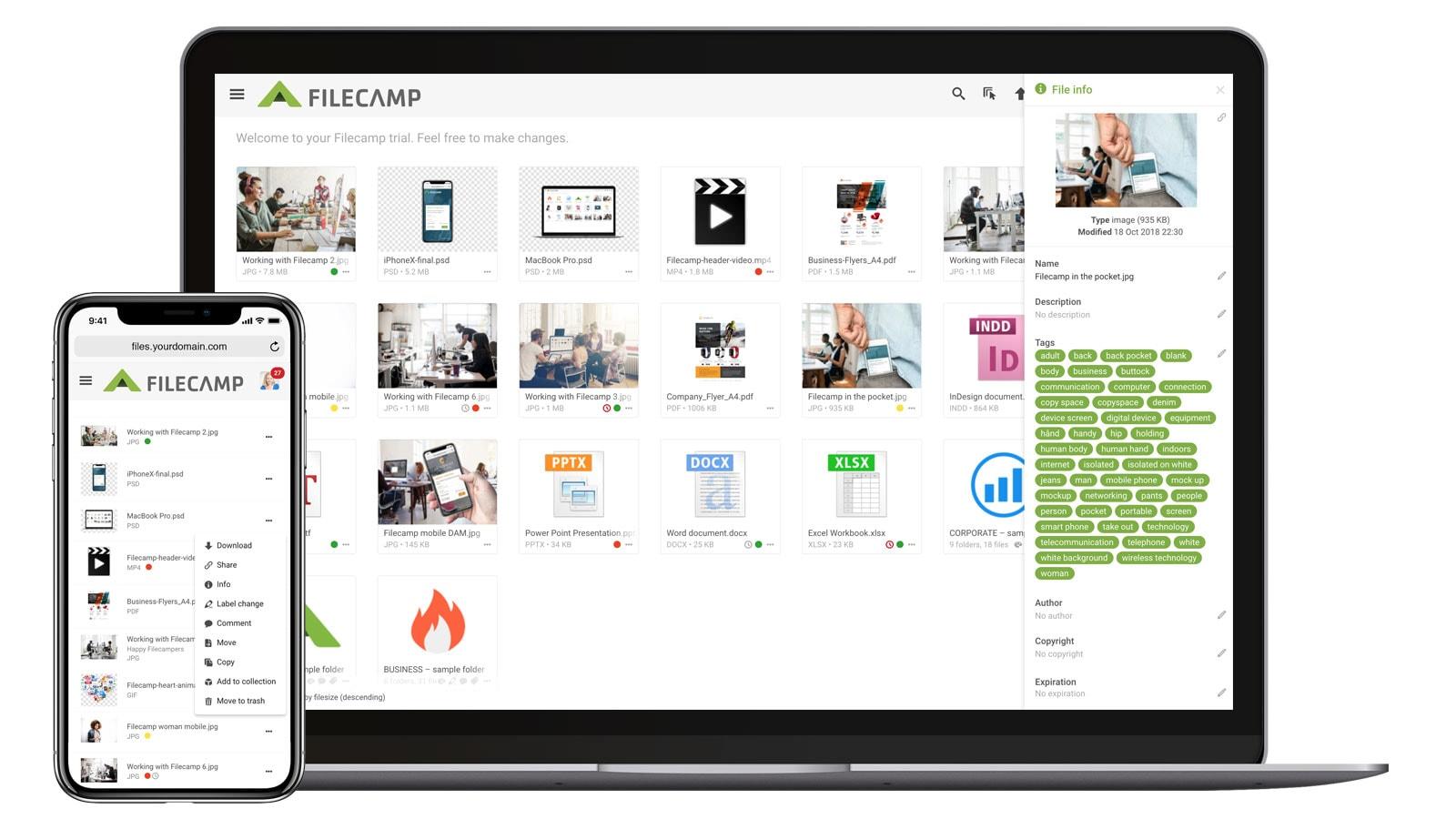 Easy to use
Every Filecamp includes unlimited user accounts, so you always have room to grow. Your Filecamp does all the work of FTP and then some. You get custom branding and sharing features that you could never get from any FTP server software.
Filecamp is designed to work just as well on mobile devices as it does on desktop computers.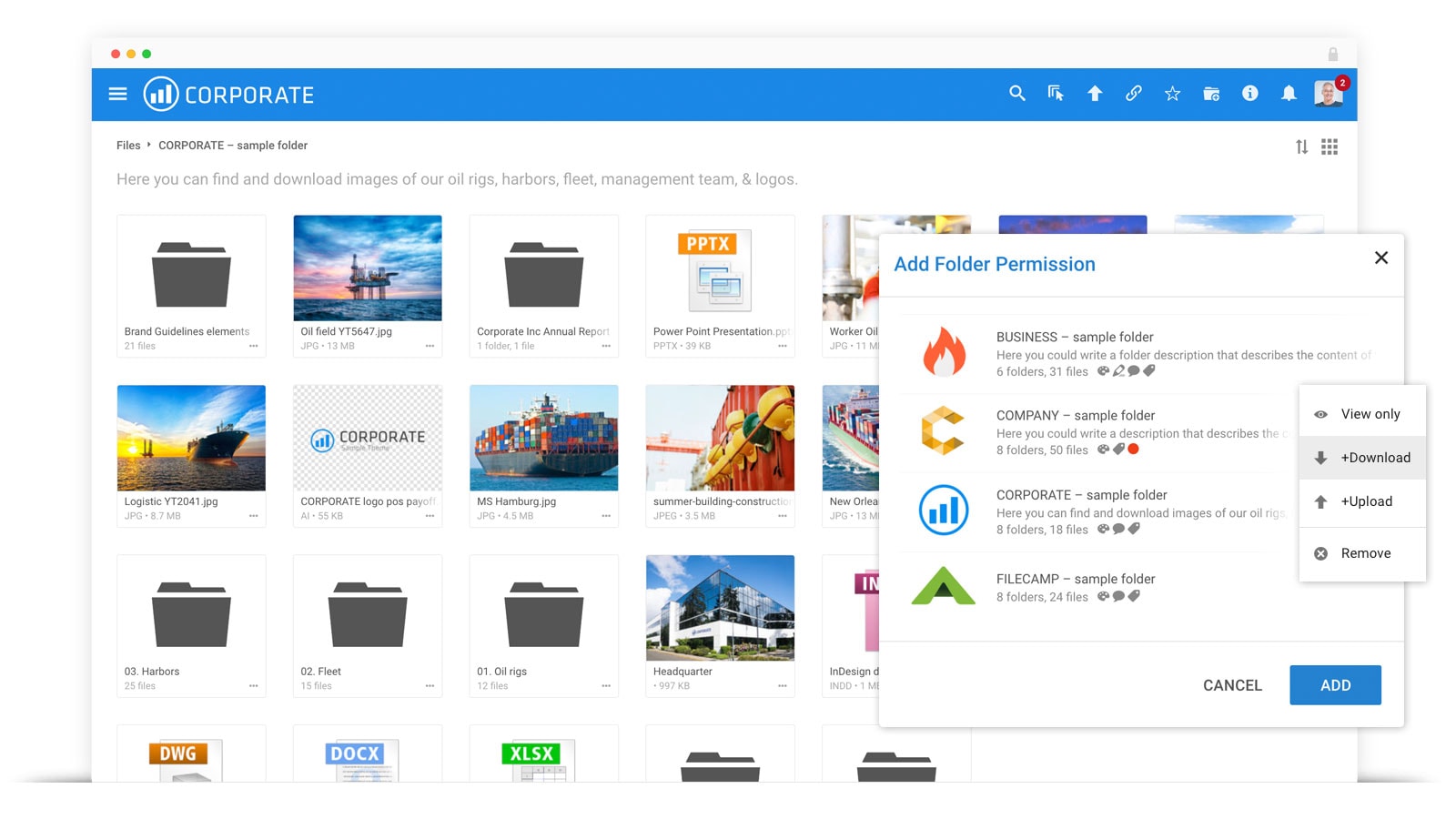 Easy to manage
As a 100% cloud-based solution, Filecamp eliminates the burden of upgrading hardware, increasing storage and maintaining network infrastructure.
Filecamp comes with unlimited users, advanced granular sharing permissions, file previews and mobile ready user interface.
Your IT department will love you, for suggesting Filecamp as your new FTP replacement.
The alternatives on the market were both messy and expensive"
For us, FTP felt obsolete and the alternatives on the market were both messy and expensive – especially for our truck loads of data traffic. This is why we looked into what was available out there. Our criterias was that it should not require designated software and/or computer skills, and it should cost less than our old system. What Filecamp could offer really met our needs, and on top of that we have been able to smoothly tailor certain functions so that it would fit our business in the best way possible.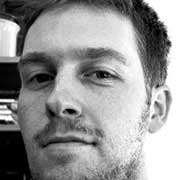 "It provides flexibility, functionality and all the tools we need..."
FileCamp has become an invaluable resource for all of our staff and clients. It provides flexibility, functionality and all the tools we need to store, share and work with our business files and imagery.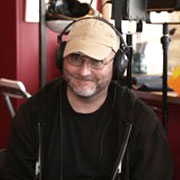 "Easy to use, easy to control …"
Filecamp gives us the perfect platform for managing secure access to assets, ensuring that our team know exactly where to find the most current version, but also which assets are available to our partners. Building Filecamp into our daily workflow was a smooth and easy process, and makes the sharing of assets a much slicker and more efficient part of that workflow. With file level or folder level access controls for both team members and external partners, we have peace of mind, as well as ease of use. I'd highly recommend Filecamp.
---

Find and share files in a flash
Quickly find, preview and share files from your Filecamp with our powerful and convenient search feature.
---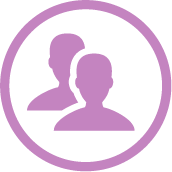 Easy user management
Every Filecamp includes unlimited user accounts. Easily control access to specific files and folders.
---

Secure FTP Alternative
Based on core HTTPS technology, Filecamp is a highly secure and efficient file sharing and collaboration platform.
---

Build your brand
Custom branding features let you share files and collaborate with clients and partners while reinforcing your brand!
---

100% cloud based
Filecamp is a cloud based FTP alternative. You can access and manage all your files through a web browser on PC or Mac.
---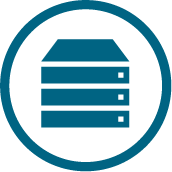 Highly scalable
Filecamp gives you the features you need now, and with an architecture that supports terabytes of data, the sky's the limit for the future.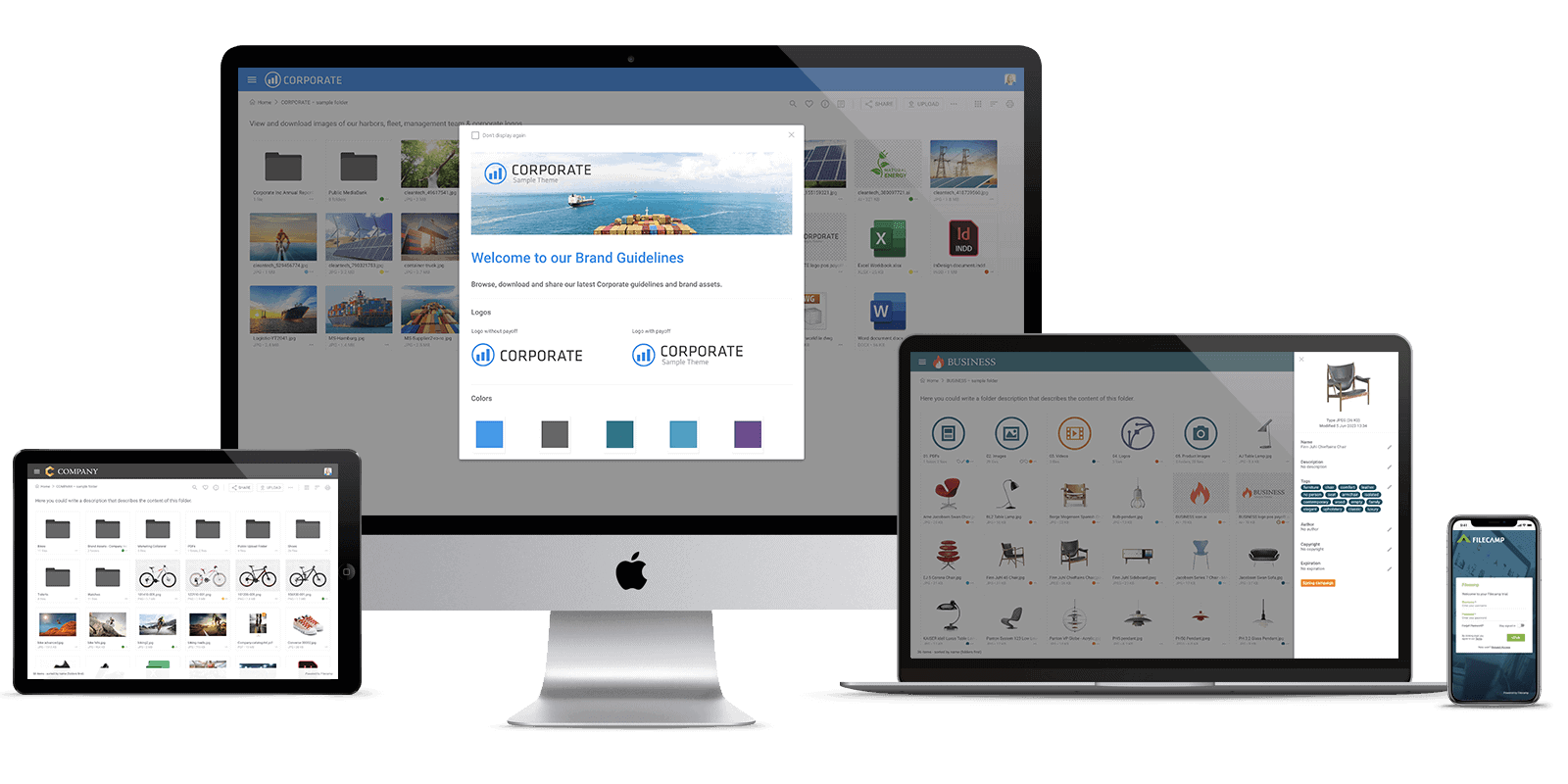 Filecamp is an elegant alternative to FTP
---
It's hard to justify the cost of an on-site server when you can pay much less for Filecamp and get a cloud based FTP replacement that has a host of other features. With Filecamp, all you need is a laptop to share files and collaborate like a pro.
Anyone who has used FTP for sharing files knows that FTP can be incredibly frustrating. There are slow downloads, firewall issues, and FTP software clients to manage. When you're working with your team this can be a real drain on productivity. When you're working with clients and partners who aren't very tech savvy, FTP can be a no-go.
Fast, reliable, and easy to use, Filecamp puts an end to the frustrations of FTP while improving your professional image with custom branding features. Maintaining your own FTP server is simply too time consuming when there is more important work to be done.
From small firms and freelancers to blue chip firms like HBO, Wall Street Journal, and LEGO, companies of all sizes trust Filecamp to manage their files. Used in more than 60 countries around the world, Filecamp is a 100% cloud based solution that's designed for a global workforce. Whether you're across town or around the world, your team stays in sync and your files stay secure.
With no software to install and a simple, yet powerful interface, Filecamp puts you in control of managing your files like never before. Easily create access limitations for files and folders, and use custom branding to add your logo and make your Filecamp really your own!

Try Filecamp as an FTP alternative. All features included.
Start my free trial
No credit card required!