How to Maintain Brand Consistency Across Marketing Campaigns
Think of your brand as a story. If your story is inconsistent, it will be difficult for the reader to follow up and understand what's going on. They might lose interest and throw the story away. On the other hand, a good story naturally flows from one point to another. It is easy to follow and understand. You will engage your readers from start to finish.
That is why brand consistency is essential.
---
Any business looking to establish itself must prioritize brand consistency. A strong brand identity will keep customers engaged. A consistent brand conveys positivity, stability, and trust.
These qualities are the foundation of any successful marketing efforts.
Brand consistency affects your marketing campaign performance. You want to have the same message, brand voice, and visuals across everything you do. That way, your audience won't be left wondering or assuming what message you want to convey. Everything will be clear.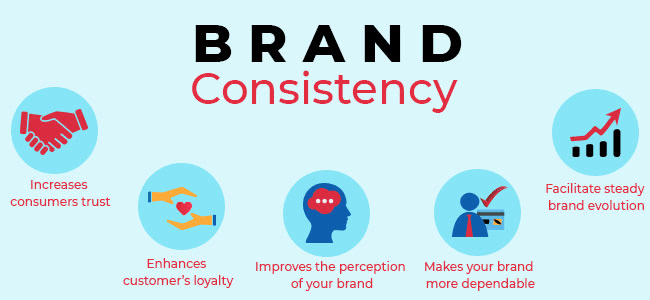 So, what exactly is brand consistency?
Simply put, brand consistency is a defined framework you use when communicating with external stakeholders. The framework of appearances (visual and mental) includes things like brand voice, logos, colors, company vision, mission, among others. All these elements make up your brand identity. Your identity determines how audiences identify and relate to your brand.
Your brand identity should easily relate to your target market.
As a manager or business owner, you need to ensure that your brand is consistent across all channels. All platforms (website, email, social media platforms) and marketing campaigns should always have one message and vision. It will be difficult to guide your target audience through the sales funnel without a consistent brand identity.
This article will discuss a few critical ways your business can achieve brand consistency, specifically across marketing campaigns. Read on to find out how you can achieve marketing excellence!
---
1. Define & maintain your brand's tone and personality
How your brand communicates with its target market has a significant impact on perceptions. Your tone and personality should be the same, both online and offline. Your online platforms (website and social media pages) should carry the same tone and personality. For example, if your brand has a fun personality on Twitter, you should maintain this on LinkedIn or Instagram.
You may tweak the language to suit the platform, but the personality should remain the same. It should appear as if the same company produced all the content.
Depending on your target audience, you should be able to develop a brand tone and personality that will effectively engage your audience. Your brand should also cater to the emotional side of your prospective clients. You should also gauge the emotional impact your brand has on the market.
You want to achieve positive emotional ties and a good first impression with people. That is the best way to develop leads and retain customers.
You can also get valuable feedback from customers on how your brand's tone and personality are perceived in the marketplace. You can use these insights to maintain that positive impression. If you identify problems, you should take appropriate action.
2. Define where & how you use your logo
Your logo is arguably the most prominent visual representation of your brand. You want to ensure your logo is used appropriately and consistently across your sales and marketing material. Nothing is worse than seeing your logo pixelated, stretched, cut, or used with the wrong combination of colors.
You can ensure your logo and other visual assets are used appropriately by doing the following:
If you have a responsive logo, define when it's appropriate to use the different designs. For example, under what pixel width should the mobile logo be used.
Designate who is responsible for all print and promotional material, and provide them with the necessary training on what they can do. That way, you have a standardized approach.
Create templates for presentations, social media posts, and press releases. Templates help maintain brand consistency across all online and offline channels.
Create a shared folder for employees with approved visual content. A Brand Asset Management (BAM) system like Filecamp can help your business manage assets.
Because of the multiple platforms, you will use during your marketing campaign, your logo should be flexible for use across these platforms. So, if you put it on a billboard banner or social media, the quality remains the same despite the massive difference in size.
Apple's use guidelines set an excellent example of how a company logo is used. These guidelines convey professionalism and protect the brand. The company also makes sure the logo is optimized to look the best across all platforms, online and offline. That reflects the success that comes with doubling down on brand identity.
A stretched or pixelated logo is easy to see. That just shows brand mismanagement and lack of attention to detail. It will also result in negative brand awareness. Customers respond positively to visible, well-laid-out visuals as they project professionalism.
Specific logo guidelines will ensure brand consistency and accuracy. The guidelines are essential for the brand to work strategically, as intended.
3. Select your brand fonts
If you don't give much thought to your typography, you might miss the opportunity to convey your message effectively. Some fonts give your business a professional look, while others come off as playful. Depending on your brand, you want a set of fonts that align with your business personality and brand identity.
Usually, brands will have a primary font and one or two secondary fonts. Using the fonts in a consistent fashion aids brand association. You should use the same fonts for the content you produce across all your sales and marketing channels.
Defining how text is shown is just as important as what you say. Choose a font that won't have any formatting challenges once going for print.
If your branding material uses a purchased or personalized typeface, ensure that it is installed on every computer that will need to use it. You should also have replacement fonts, just in case your preferred font is unavailable.

Choosing the right font that resonates with your brand identity will create a memorable impression. In turn, your marketing campaigns will be easily distinguishable. The right font can also set you apart from the competition.
You can conduct surveys to get insights into what your internal and external stakeholders think of your font selections. Try to keep abreast of the latest trends in typography.
4. Define and apply your color scheme
With your logo, your colors affect the first impressions customers have about your business. That makes color schemes very important in business branding and marketing.
Your corporate colors can be influential in differentiating and establishing a unique brand identity. You need to use colors that convey your brand message.
Colors represent more than just a visual aid. Colors also convey experiences, emotions, and feelings. Using your branding and logo colors strategically can positively affect how the audience perceives your brand.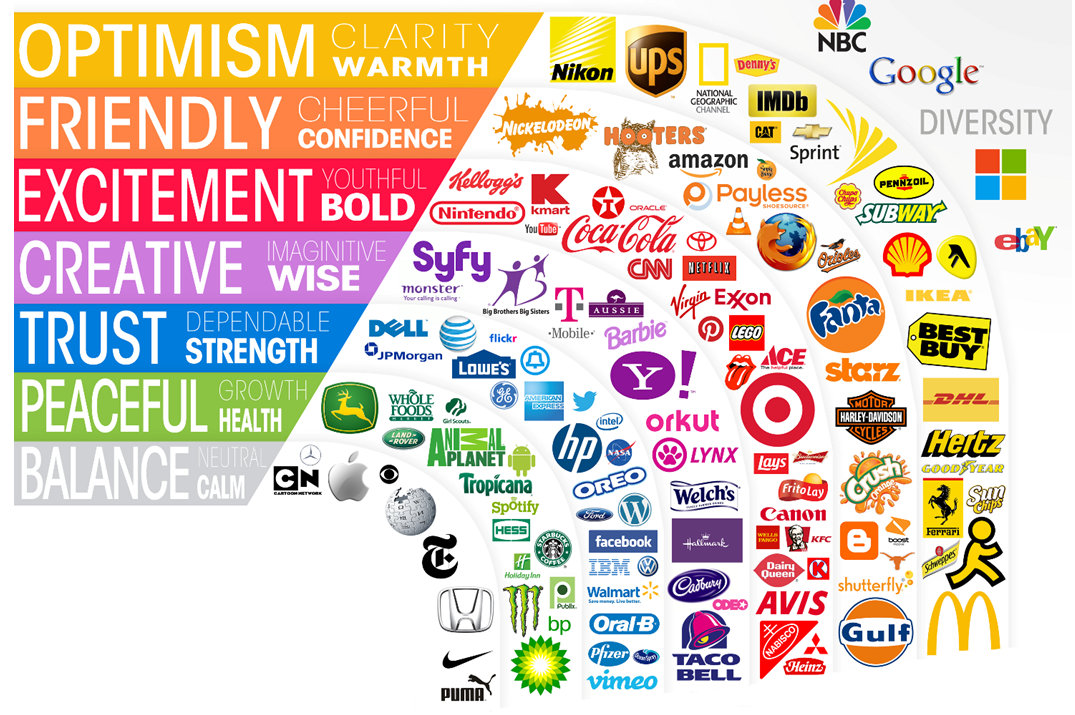 Consider how different colors have different meanings across different cultures and locations. Go for a color palette that is neutral yet stands out. It's rare for a company to have a different color palette for a different market. You can explore that option if needed. Always take into consideration your brand consistency in this instance.
There's no straightforward process in choosing your brand colors. In most cases, it's down to the industry you're working within and the impact you want to generate. In this regard, context is a critical consideration. The brand colors you choose can positively or negatively impact your brand identity.
5. Use consistent imagery
People process visual elements faster than words. The right imagery can significantly benefit your marketing campaign and boost brand recognition.
Through using consistent imagery, it is easier to communicate with the audience. This way, you don't have to reintroduce yourself. Besides being recognizable, your visual elements need to be definitive, consistent, and descriptive. They should tell a story, and your target audience should easily understand this story.
Your images must have similar underlying features. Elements such as the theme, color tones, the type of shot (front view, macro shot, aerial shot, etc.) should complement your brand's color palette.
Also, consider the type of people you include in your imagery. You should use skin tones that best represent your target audience. You also want photos that reflect your target audience. You can see in the example below that Nike have considered these factors. The imagery they use on their Instagram feed reflects the diversity of their customer base.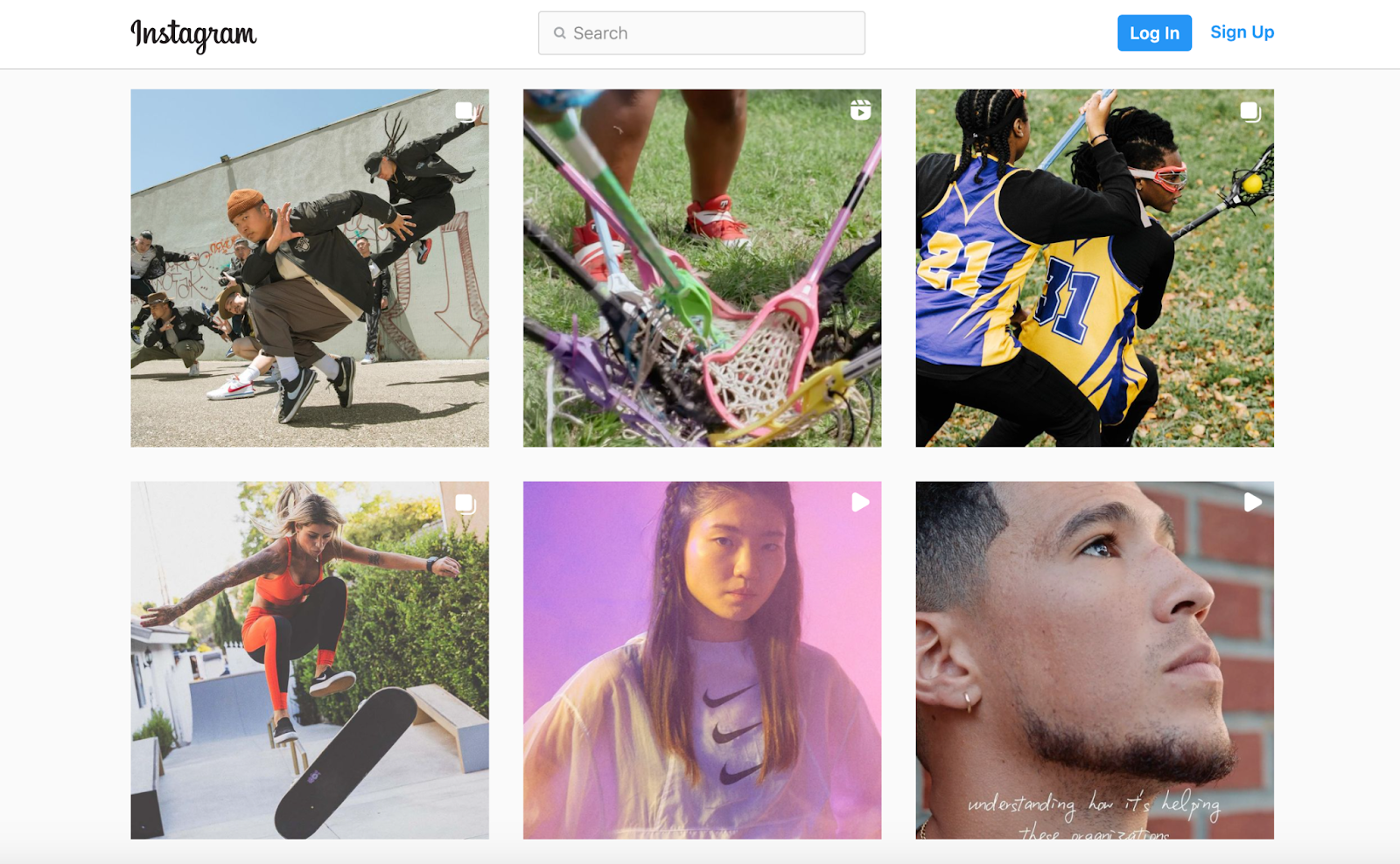 Consistent use of imagery will help your audience better relate to your brand.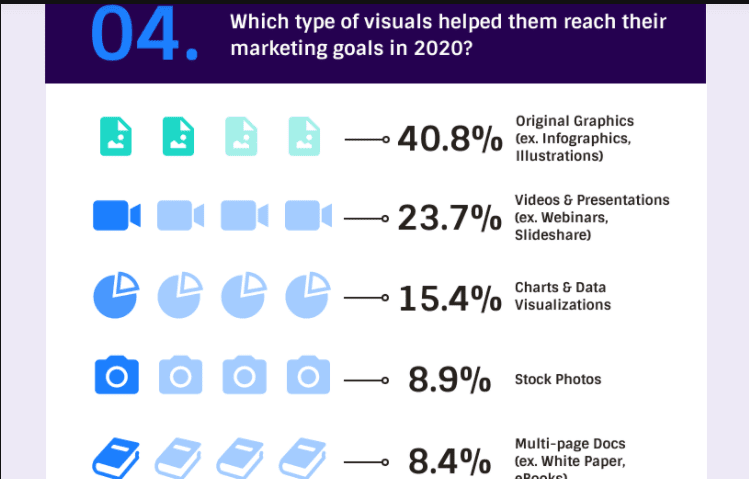 You can also use a standardized filter to add that extra layer of punch and differentiation.
You should also carefully consider how each image carries the message. The message should carry your marketing campaign. Also, remember that these images are also a reflection of your brand.
6. Use suitable tools to enforce your style guide.
A branding style guide (brand guide, style guide, or brand guidelines) is a set of instructions that "guides" users (external and internal) on how your brand ought to be communicated. A brand style guide will ultimately dictate how your brand is consistently and adequately used during a marketing campaign.
To enforce and manage your style guide, you will need the right tools to make this happen. Your tools should be easily accessible, user-friendly and give your team the flexibility they need to manage the brand. For instance, you can use a content calendar to ensure everyone in the content creation process is aware of their deadlines and deliverables.
Your brand style guide is too valuable to be shared via email attachments, too. A tool like Filecamp will help you keep the brand safe. It will also aid in brand consistency. Using brand asset tools will help you manage your marketing assets more efficiently.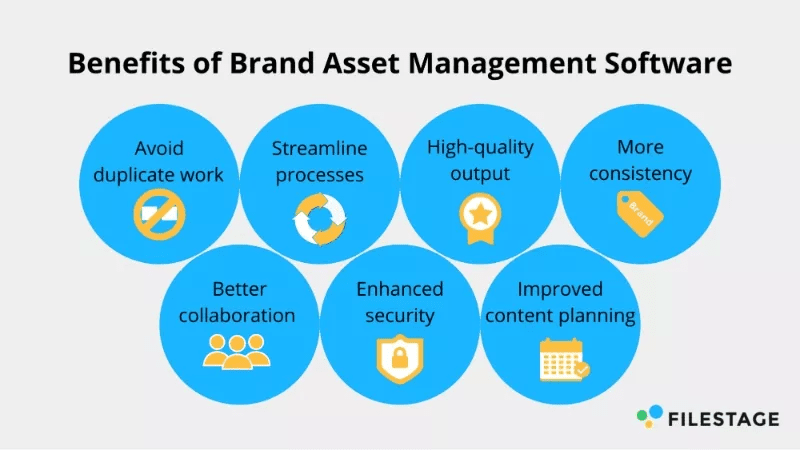 Having your assets in a centralized place will improve your content planning. A centralized place for storing brand assets is critical for large companies with teams operating from different locations.
7. Develop an omnichannel marketing plan
An omnichannel marketing plan ensures that you provide a consistent message across all of the marketing channels that your business uses. The goal of omnichannel marketing is to create a seamless brand experience. Omnichannel processes focus on the customer experience across all marketing channels and not the customer's different experiences on the different channels.
The omnichannel market plan will work across online and offline channels. That way, brand consistency is maintained.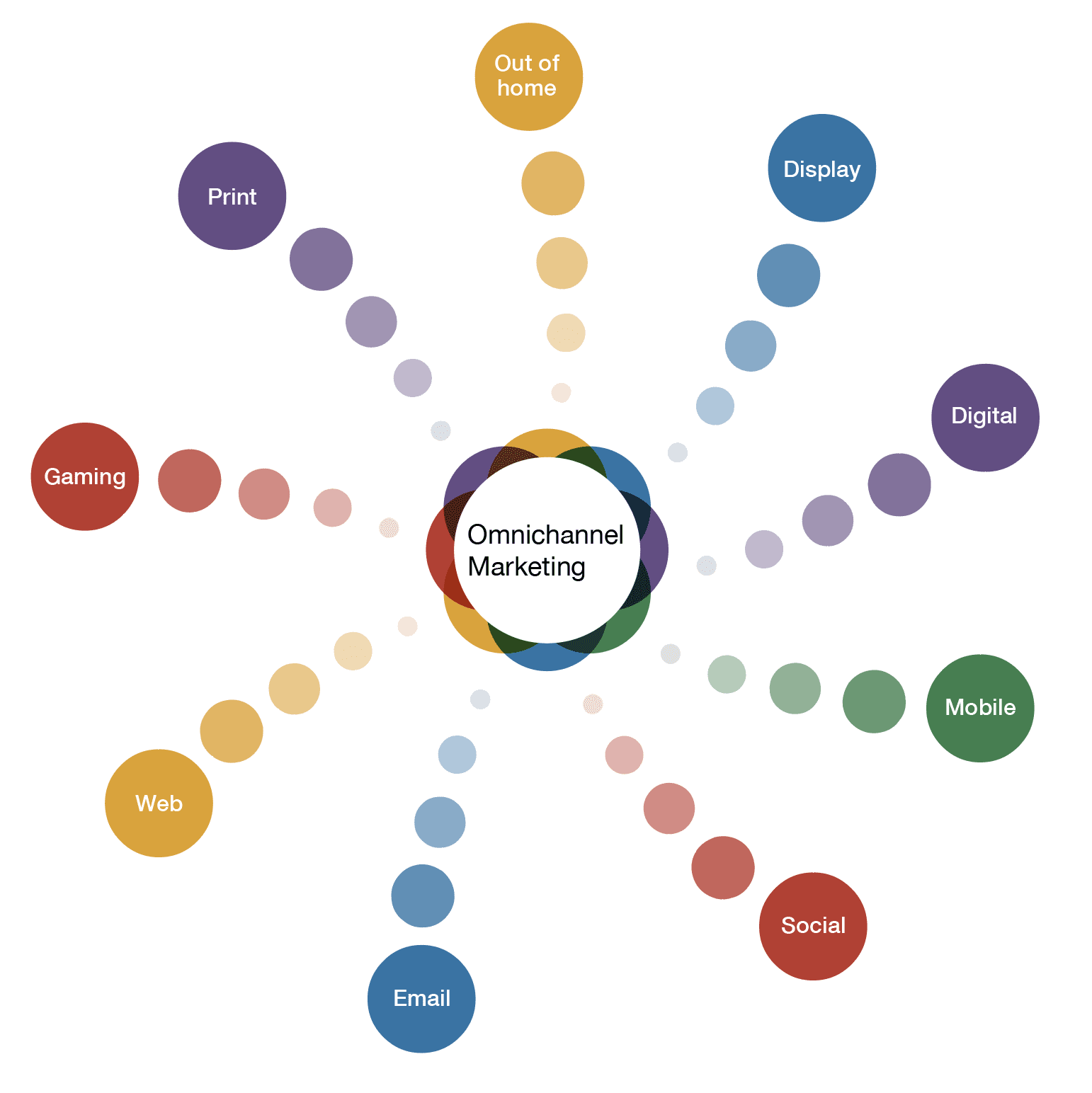 When creating your marketing strategy, do not feel pressured into using too many channels. Carefully research and evaluate each channel and assess if it will serve your plan positively. Create a list of channels where you want to be active, consider your capacity, and work from there.
You must track the results of your campaigns too. It's critical to understand how many leads a channel generates. That way, you know where to invest your efforts. You can use those insights to adapt and improve your business development plan.
One example that illustrates a well-thought omnichannel marketing plan is the Starbucks Rewards Program. Starbucks managed to seamlessly integrate the mobile, web, and in-store experience through its mobile app. Users can top up their cards from multiple points. When they use the app to pay, they are rewarded with points. They can redeem these points in-store for a free coffee. 
The most significant selling point is how if you order in advance, you don't have to wait in line to get your coffee! This integration of online and offline platforms shows the importance of omnichannel marketing plans. 40% of all Starbucks' sales now come from the rewards programs.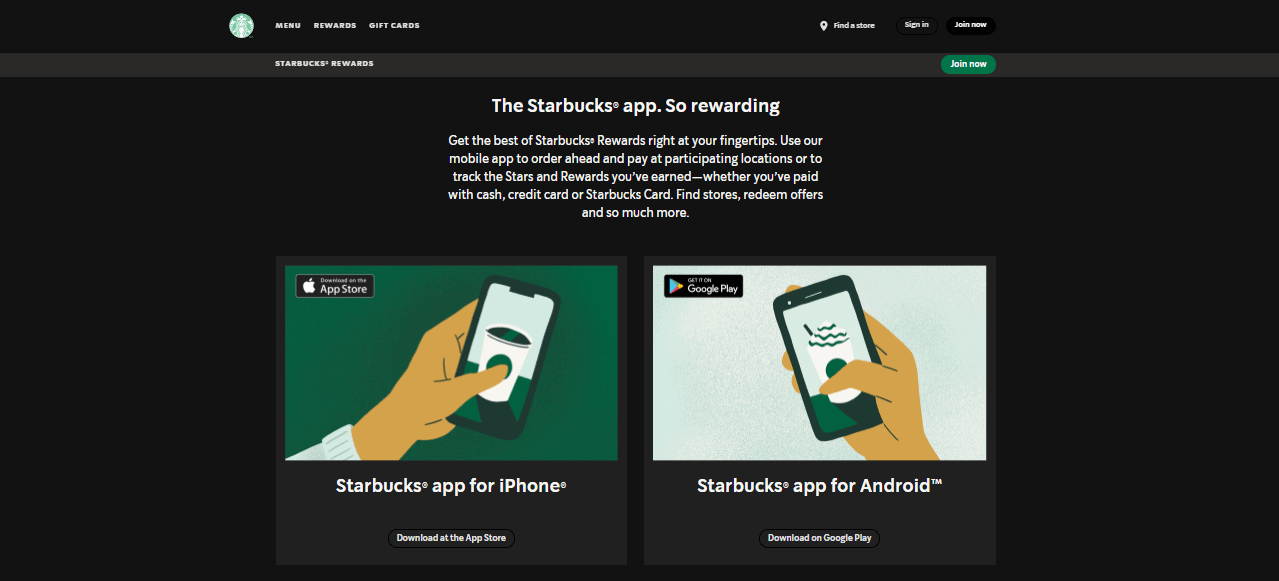 Ensure your omnichannel marketing plan is implemented right, as there is little room for mistakes. The best plan will engage customers and act as a brand differentiator. That will give you benefits that positively impact the bottom line.
Wrapping up
Customers are now constantly bombarded with messages. As a brand, you have to be unique to stand out. Having a consistent brand across platforms goes a long way in achieving this. A consistent brand identity is one of the essential pillars to having a memorable brand experience. Without this, your brand will be perceived as unstable and untrustworthy.
However, the points discussed here shouldn't be the start and end of creating a consistent brand experience. You should constantly maintain brand consistency to reinforce your brand identity as a business. That's one way you can stand out from your competitors.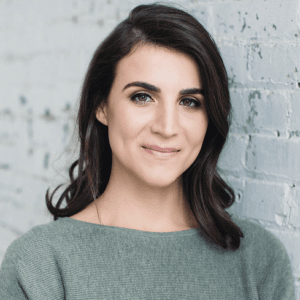 Allie is the Head of Content at Omniscient, a marketing agency that works with SaaS brands. Before working with Omniscient, she spent 5 years as a freelance writer and then joined the content team at HubSpot where she worked for nearly 3 years. She has contributed to more than 100 high-converting articles for HubSpot and collaborated with the folks at Entrepreneur, Hotjar, and Foundr. Her words are bookmarked by entrepreneurs, small business owners, and digital marketers worldwide.
Published January 31, 2022