Why DAMs Are Perfect For Your Corporate Image Library
What is your time as a marketer actually worth? Do you really have an afternoon to waste finding and sharing your company branding materials with one of your customers? How much time is your team spending looking for that one non-blurry photo of your manager, or your company logo as a vector graphic file?
---
You can end a lot of that waste with a cloud-based Digital Asset Management (DAM) solution. Whether you're a small startup getting your business off the ground or a large company with a major media presence, a strong Digital Asset Management software can turn your media library from a clump of folders into a professional, interactive and searchable platform.
Collect all of your assets in a single, cloud-based space for fast searching, sorting, and sharing.
Control Benefits of Your Image DAM
Organizing or sharing digital photos and media files comes with a unique set of needs that a professional DAM platform can address better than a traditional photo library solution.
You can use Digital Asset Management software to catalog, organize, structure, find, share and distribute images. That makes the system easier to use when locating your company media files like images, logos, videos, power points templates, etc. You no longer need to save multiple versions of images in different locations for easy access, simply upload and tag for quick sorting, in one central repository
Some of the most useful features when choosing a cloud-based DAM as a professional image library include:
Tagging images with keywords and descriptions for easy search and find.
User control and management
Easy distribution and sharing of assets with colleagues and third parties.
Embedding metadata within uploaded files.
Availability to download images in different resolutions
Virtual galleries with a hierarchical structure.
Integrated commenting and approval tools
Secure 24/7 access to the files you need
An easy and fast implementation that frees up your IT resources and allows you to get up and running right away.
Brand consistency
Continuous updates
When you work with an online DAM system instead of just an internal photo library or a simple file-sharing solution like Dropbox, you also get the benefit of a more professional appearance to your clients and partners. Most DAM systems allow you to customize your DAM with your company logo, color, URL, etc.
Connections between your company media files and other elements of your business are a major benefit of a DAM, especially when it comes to your marketing efforts.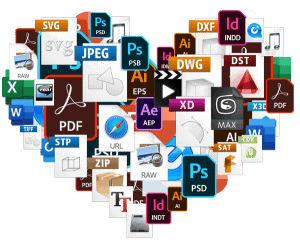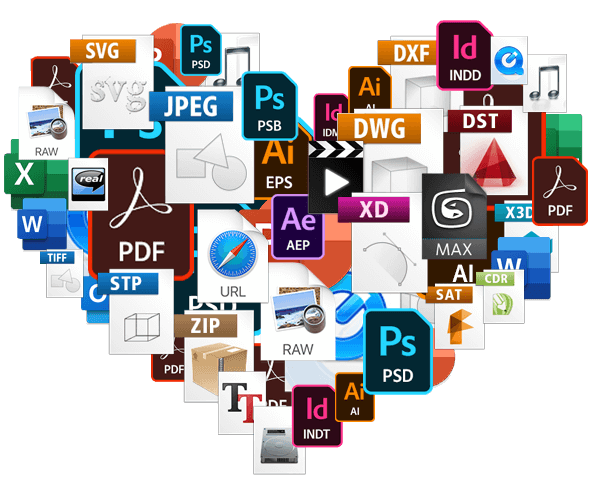 Share Your Branding
Branding is essential for every aspect of your marketing and partnerships. Whether the images are for your tweets and blog posts or logos for slide decks, your company looks best when your team uses high-quality images.
Using a DAM can give everyone access to the right images so that you're never out of focus, stretched or represented in the wrong colors. With powerful labeling options, DAMs can group all of your branding assets with your guidelines for quick references.
If you're working with a new designer, a DAM can also help ensure your new content maintains the look and feel of your preferred image. Tag and share specific content to guide your new build and give designers a look at how you already represent yourself to the world.
That same designer also doesn't need access to all of your customer data. By working with user roles in your cloud-based Digital Asset Management software, you can restrict what each user sees. Maintain control over all of your assets and help everyone find what they need faster by reducing clutter.
Control is the backbone of a strong DAM platform, and you will be in the front seat controlling it all.
The Full Connection
All of this linking makes use of metadata that your DAM can handle. Online Digital Asset Management brings the complexity of Web technology and search to your professional image library for a better user experience.
Metadata is as simple as the tags you can use to describe what is in each asset and as complex as the digital asset usage restrictions. Metadata can describe the content, for easy searching and finding.
With a strong DAM, you can control all of your company media assets and ensure that they are used in a proper manner, Put your media assets to work by giving the right people access to your digital assets.
10 years ago Digital Asset Management system would have cost you the same as a small airplane. Today, SaaS technology and the cloud have made DAM systems within reach of all companies, both small and large.
Never again do you have to sit under a blurry banner, cringe when the wrong headshot is used for your CEO, or use a customer logo that doesn't scale on your app.
---