Document Management Platform
Where Document Management Systems Fit into the Digital Workplace
It's crucial for any enterprise that aims to grow to have a document management system. In a world where technology is advancing at a rapid rate, digital document management systems are a must. In this article, we are going to define a document management system, discuss why it's important to have one in place and what is the best version of the system in the market at the moment.
What do all businesses have in common? It doesn't matter if we're talking about manufacturing, healthcare, finance, automobile, or technological company – all these enterprises make use of documents extensively.
Documents are the foundation of any successful business. Documents play an integral role in improving the functionality and overall success of every enterprise. No enterprise in the world can make it through a single day without reviewing and sharing important documents. This includes project proposals, marketing brochures, HR guidelines, technical documents, and training materials to name a few.
Yes. No business can happen without documents. The challenge here is that the more entrepreneurs rely on these documents to conduct their operations, the more essential it becomes to have a document management system in place to help in the management. The presence of document management systems in a business can determine its success or failure in the long run.
Before we start getting ahead of ourselves, let's take it step by step. We are going to discuss:
What a document management system is
Why it's essential to have one in place
How you can create your document management systems in a couple of minutes
Let's get started!
---

Defining a Document Management System
The simplest definition of a document management system is a software or system that enables the user to create, store, manage, protect, index, and retrieve digital documents. While the majority of document management systems store digital documents in the cloud, they entail much more than simply storing them in the cloud. A document management system is a system that facilitates the flow of essential information across the enterprise.
According to academic writing help, a good document management system can help you organize your data and files in a single place, track important documents, enhance accuracy, speed up workflow and provide easy access to documents from any location in the globe.
Therefore, choosing a comprehensive document management system will help you stay one step ahead of the competition while providing essential information to your staff on time so that they can accomplish their tasks efficiently.
Importance of a document management system
The rapid advancement of technology in our modern world has led to the exponential growth of content and data in the business world. Every day, organizations are creating and managing huge amounts of business contracts, documents, proposals, marketing material, training manuals, sales decks, blog posts, and HR guidelines to name a few.
In most cases, these documents are usually found in different digital devices. Entrepreneurs may have these saved in different cloud apps such as OneDrive, Dropbox, email, and desktop files to name a few.
What happens if you cannot find a digital file in the middle of a presentation or when the stakeholders request you to retrieve a particular document? Organizing business documents has always been an overlooked aspect of our modern world. Since you can't feel or see the digital mess that you currently have, you may not feel like a serious problem exists unlike physical paper mess until you fail to locate an essential document.
Have you ever wasted a couple of minutes searching for an important document on your devices? Browsing through tens of hundreds of folders and searching for a single document in a disorganized and populated inbox might make your mission impossible. Managing the digital mess which is usually unstructured and making documents available to your clients, employees, and stakeholders is no a simple task.
A global survey of IT professionals and workers conducted by IDC in 2012 found that challenges relating to business documents account for 21.3 percent loss in productivity. In most cases, employees cannot find the documents they need at the time of need or fail to access the document due to location and time barriers. All these add up to huge losses in productivity.
A document management system plays an integral role in making tasks that relate to the management of documents fast, easy, and efficient. There are a couple of reasons why organizations need to start using a document management system:
Eliminating the digital mess

A document management system allows you to clean up the digital mess that has been created over the years unknowingly. Everyone has scattered documents on mobile devices, laptops, email attachments, PCs, and cloud storage to name a few.

With this digital mess, it becomes quite difficult to locate a specific file at the hour of need. A document management system enables you to store and search for documents in one location. A good document management system also helps in the creation of digital documents.

Having an all-rounded solution helps you save all existing documents in one central area and integrate new content with your staff. This way, you won't have to rely on using document editors to create digital files and store the content in a different location.

Reducing reliance on paper

If an organization uses paper documents at the moment, switching to a digital document management system can save extra costs for storing, printing, filing, and maintenance while reducing reliance on paper. A research study found that enterprises with annual revenues of half a million to one million dollars can save approximately forty thousand bucks every year by simply switching to document management systems.

Another study conducted by Laser fiche found out that organizations can save 20 percent of their time by eliminating paper tasks such as filing, printing, and maintenance. Increased efficiency will lead to an increase in productivity. And this can save as much as 6,000 hours every year.

Shifting to digital systems will help in reducing the huge amount of paper wastage that is destroying the environment. This will not only make the enterprise sustainable but also help the stakeholders make the right choices.

Improving office efficiency

You should not continue wasting your time and effort trying to manage your digital documents while your competitors are already using document management systems. When you spend most of your time looking for documents stored in several gadgets, it will eventually affect your productivity negatively. And this will also affect your bottom line.

Work overload reduces productivity by 68 percent especially for employees who don't feel like they have enough time to finish their work. One of the best ways to free up time for your employees is by deploying a digital document management system for creating, collaborating, and approving documents.

Making information access easy


Most business leaders don't have an idea of how much productivity time is wasted simply because employees could not find the information they needed or the content they are looking for. Since most of the important documents are scattered across different platforms such as One Drive, Google Drive, USB sticks, and email attachments to name a few, how can you be sure that you'll find the document that you want at the hour of need?

A research study conducted by McKinsey found out that employees spend close to 2 hours every day searching for essential information and gathering documents. Also, twenty percent of business time is wasted by employees looking for essential information needed to perform their duties effectively.

One of the biggest advantages of having a document management system in place is the quick access to essential information. Document management systems allow users to store all their files, weblinks, and documents in one central destination. This makes it easy for staff to access needed information from different devices quickly. Employees don't have to save files on their hard drives or USB sticks. All they have to do is log in to the document management system.

Safety and security

The best way to store your digital documents in a safe and secure manner is to have them stored in a document management system. By doing this, you won't have to think about the security of other apps and platforms where you've saved your data. Plus, you don't have to memorize all the login details.

Great document management systems contain features like document tracking, version control, document access control, password protection, real-time notifications, and real-time collaboration to name a few. Storing files in the cloud will help in ensuring that the organization's documents are easily accessible and aren't misplaced.

Scalability

As an enterprise grows and becomes successful, so does the number of documents produced over time. More documents mean clutter since you'll be required to browse through more folders and cloud storage devices. A document management system is essential since it is scalable. You can always purchase or setup cloud storage capabilities to boost workflow and business success.

Quick search


Failing to have a document management system in place will make it harder for you to find the right document at the hour of need. Finding the most appropriate cloud service, the right email or desktop folder can take hours. Therefore, the ability of a document management system to perform a quick search is one of the integral elements.

A good document management system should have great searching and organization capabilities to find the right file, content, and title. Regardless of how big your directory is, having a document management system will help you find the right document quickly.

Enhanced accuracy


Digital documents are more accurate thanks to their ability to create and edit during the creation process. A good document management system contains all the tools that you need to create and edit. And this improves quality and reduces inaccuracies.
Thanks to features like document tracking and version control, all the edits that you make on a document will be visible to the entire team. You can always reverse the changes or suggest edits if the changes made are not satisfactory.

Reduces supply and storage costs


A lack of a document management system can lead to high costs in the creation and management of documents. The cost of office space, printing, hiring employees, and storage facilities can quickly add up. Even if you manage to store all your documents on digital platforms, the cost of cloud storage services can be high.

When you switch to a document management system, you will get rid of paper files, gain more space, and get rid of ugly files. You'll save a lot of money by doing away with printing and the purchase of stationery items. It will also save the time and money required to hire new employees.

Providing a competitive advantage


Organizations that use a document management system have a competitive edge over those who are storing all their documents on hard drives, desktop folders, and cloud storage. Since employees will save many hours in the long run, they'll have the opportunity to focus on the things that truly matter and thus boost business success.

Choosing the appropriate document management system
A good document management system should contain these essential features:
A single source that brings together different documents to one place
It should have the ability to provide enough space as your organization's documentation grows
It should provide adequate space for the staff to come together and collaborate in creating, editing, and managing documents and other critical files.
It should have a robust system to manage content and store documents such as excel sheets, images, PDFs, and training documents to name a few.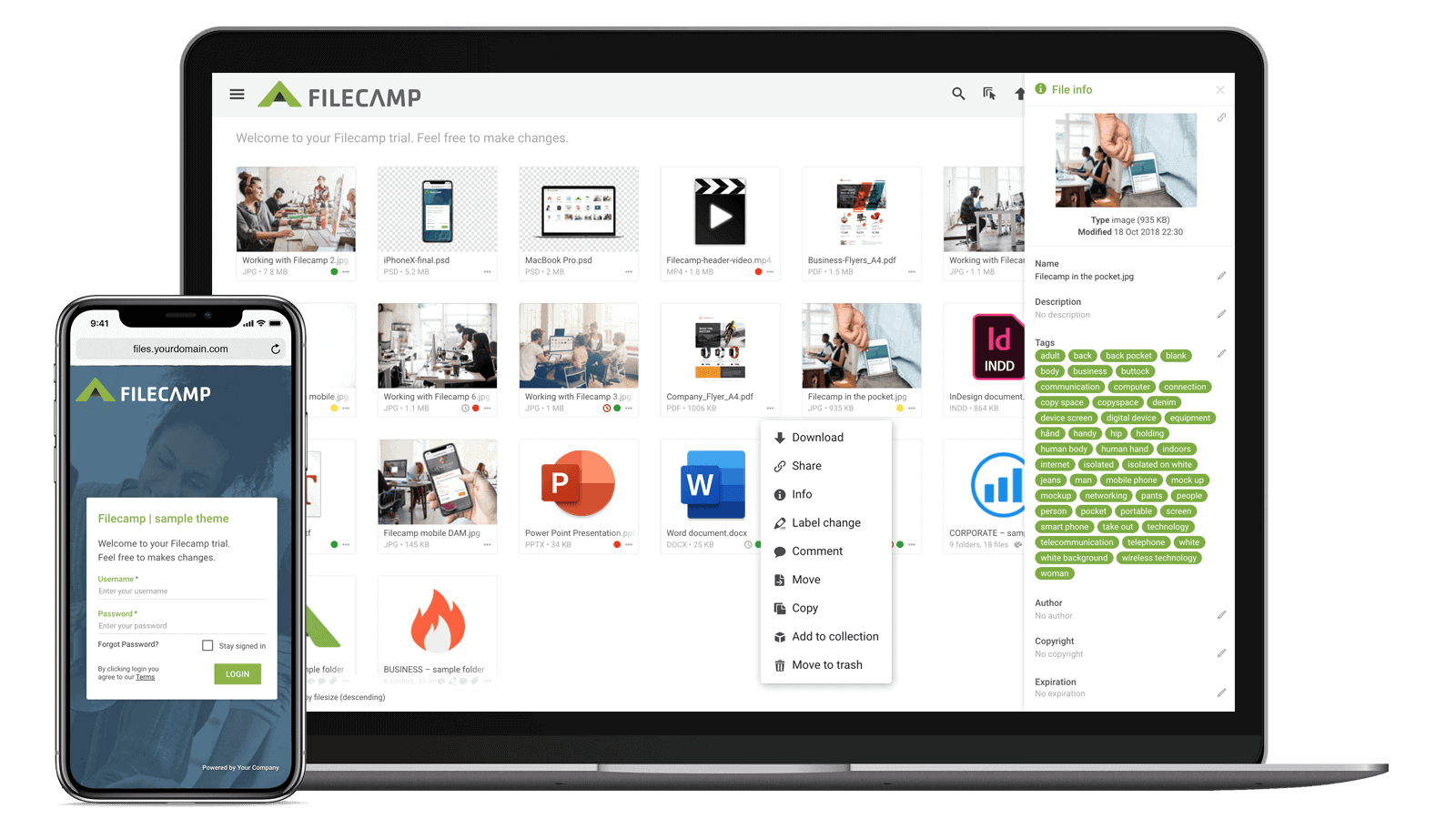 Conclusion
Every enterprise needs to manage huge amounts of data to easily streamline it and make it easily accessible to employees and shareholders at the appropriate time. Choosing a document management system will reduce time wastage and help you gain a competitive advantage over your biggest competitors. To boost the productivity and performance of your enterprise, you should consider putting a document management system in place.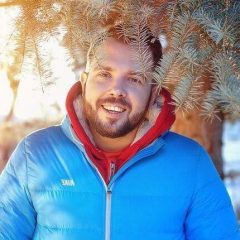 Published December 17, 2020