How to choose the right Digital Asset Management vendor?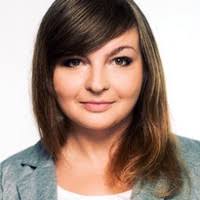 Kinga Edwards
Content Marketing Specialist
Published September 2, 2020
If you like to keep things organized, you probably don't want to waste time searching for the right documents and exchanging countless emails with all of your collaborators. It might not be immediately apparent, but Digital Asset Management (DAM) software can actually save you from having messily arranged files and resources.
If you simply want to have access to your files anytime and anywhere, a DAM solution is exactly what you're looking for. Choosing the right vendor, however, might be challenging if you don't know what to look for. To make it easier for you, this article will tell you what to take into account when searching for and ultimately choosing the right DAM vendor.
---
What is DAM in the first place?
To put it simply, DAM means digital asset management system. Thanks to such software, you can store, organise, or share digital files, visuals, documents, and pretty much any other resources of your choosing.
It guarantees access to digital resources to anyone who you grant permission, be they contractors, employees, or clients, to name just a few. DAM covers different needs ranging from a digital library to a CMS-like solution, and offers plenty of useful features such as cloud storage, workflow automation, and backups. Depending on the business needs and problems to solve, a DAM solution can be relatively complex or simple. Some companies even require a whole department of 'Digital Asset Managers', while some DAM platforms are intuitive and easy-to-use for everyone. The market is filled with handy tools that help organisations to manage their files effectively and according to their needs.
But why choose DAM over other solutions?
At this point, you might be wondering why you should invest in a DAM solution if your team stores digital assets on their computers and shares files via personal Dropbox accounts or email chains.
DAM vs solutions you may be currently using
DAM vs hard-drives
Let's keep in mind that such devices have their limits and aren't scalable. Each hard-drive has a specific capacity, usually much smaller than DAM, which will eventually be filled. Sharing files online is faster and much more convenient than transferring via hard-drives from one employee to another.
DAM vs shared drives
Many employees use personal and shared drives for managing digital assets. While they do have many advantages, such as accessibility, shared drives can be exposed to cyber threats and unauthorised access. When sharing documents, images and videos with multiple teammates, it's possible to lose control of your assets. DAM systems help you manage your files more precisely and make sure that they can only be viewed, downloaded or edited by authorized people.
Google Drive is one of the most popular shared drive solutions, and we'll cover it in detail below.
DAM vs employee desktops
Storing files on employee desktops can be one of the most secure ways of managing assets, but it's definitely not the most convenient one. Sharing such files takes a lot of time and requires additional channels, such as email or other internal messaging apps like Slack. Files are sometimes too large to be shared via such communication channels though. Moreover, imagine a situation when a computer breaks down or you can't access it for any other reason. In such a scenario you aren't able to open or share the desired files, which can be quite problematic for your team.
DAM vs email chains
You might think that email is a perfect solution, especially when collaborating remotely. However, you can't send large files via email and such communication is time-consuming and disordered. Email is not the most convenient solution, which is why DAM vendors offer a different approach that is scalable and time-saving.
What about DAM vs Google Drive?
Let's face it: many of the shortcomings of external disc drives can be overcome with cloud solutions, such as Google Drive. What's the difference between that and DAM, then?
First of all - permissions. In Google Drive, you can share a link and choose whether you want people to be able to only view the file or to edit it. You can also assign roles to specific users, but if someone new joins the team during the editing process then they must request access. In DAM systems, you create a group (or choose individuals) and specify permissions, then you're done. You can "assign" different levels of permissions as you wish. Besides, DAM software is quite simply a safer solution, with which you can be sure that only chosen users can view and edit files.
When it comes to searching for files, metadata is the key element that makes looking for documents in a DAM system a piece of cake. Browsing your Google Drive is not challenging if you're only looking for spreadsheets or documents, but locating video or images is much harder. Of course you can search by name, but who remembers all of those generic image or video titles? Luckily, DAM software lets you add different tags or whatever you want to the file description. And when you want to find that one picture, just enter what you wrote in the metadata and voilà!
It's time to choose the right DAM vendor, then.

Cloud-based or On-premises DAM solutions
A cloud-based DAM solution doesn't require a big budget. To start with, you don't need to invest in IT infrastructure. You simply choose a solution and pay a monthly or yearly fee. Another significant advantage of a cloud-based DAM is that it doesn't require dedicated IT support or maintenance. Whenever there's a new update released, a cloud-based solution is automatically updated. Moreover, you don't have to worry about the infrastructure, which the DAM solution provider takes care of.
Such a solution is also beneficial if your team is working from all over the world and needs to share or browse files on the move. Thanks to cloud-based DAM software, employees will have access to all assets anytime and anywhere.

An on-premises DAM, on the other hand, is the right choice when you have a reliable IT team to manage the whole system. This way, you have full control over your assets and you don't have to rely on external specialists. However, you are also responsible for backups, updates, and general maintenance. On-premises DAM systems can work without an Internet connection, which can be both blessing and a curse. The correct choice will therefore depend on your specific business needs.

A cloud-based DAM is a good choice if you have a small business or if you are new to the market and have a tight budget. The software is provided as a service (SaaS), so you don't have to worry about managing anything. On-premises solutions are better for bigger companies with their own reliable IT teams and more cash to spend. This solution requires your (or your IT team's) involvement when it comes to hosting.

If you still have doubts about which option will suit you better, there is also a hybrid solution. This means that the DAM is hosted simultaneously in the cloud and on-premises.

Speaking of business needs, it's now time to give them a thought.
The right DAM vendor vs your business needs
Before you choose the right software, you need to think about exactly why you are looking for that solution and what requirements it should meet in the long run.
Workflow. Are all your resources well-organized? Or maybe your team spends a lot of time working with digital assets but struggles to find the files they need? If your current workflow and file-sharing options need some improvement then a DAM solution will definitely be useful. It can also work wonders if you collaborate with many external partners. It will be much more convenient for you to have all files in one place, upload and share them with whoever you want to. There's no need to send images or videos as email attachments anymore.
Target users. Another thing to think about is who will use this system once it's implemented. Everyone in the company, or just one department? Should there be any restrictions? Perhaps you would prefer your employees to only use the DAM solution from office computers? Give it a thought.
Tool integrations. Do you want the software to be integrated with other systems that are already used in your business? Many DAM solutions have ready-made integrations and different plug-ins available. Before buying your DAM software, check if you can integrate it with other systems in your company. This will make working with the DAM so much easier.
Data synchronisation. Take a closer look at your current system and make sure you can transfer all essential data to the new DAM solution. After all, the loss of such data cannot be an option. Remember about metadata standards, too. IPTC, Exif, XMP formats should be supported by the new DAM system.
Budget. No matter how much money you are able to spend, you'll be able to find the right fit for your needs. A cloud-based solution is not a significant investment, so if you are worried about your budget then you don't have to be.
Features. Depending on the DAM vendor, you might find different features to take advantage of. If you think of specific features that you might need first, it will be easier to choose the right vendor afterwards.
Digital asset management system features to look for
File access and sharing 24/7
Thanks to digital asset management, you have access to your files anytime and anywhere. Whether you just want to view them or you also want to share them with someone, you can safely use DAM without adding multiple attachments to your emails. Plus, you can quickly and easily configure levels of permission and access for all files.
Organisation
When working on a server to which many employees have access, file duplication might occur. This is because everyone organises files in their own way, which can be confusing sometimes. Thanks to a DAM solution, you can add filters, hashtags, or other search options as you prefer. You can also create collections that allow you to group files from different folders depending on their functionality, and share them externally. This greatly improves organisation and workflow.
Importing and uploading files
Whether you have a cloud-based solution or an on-premises one, you will need to import all of your files to the new DAM software. Adding metadata to imported files manually is first of all time-consuming, and secondly it isn't always effective. The easiest way is to send several files together, divided into batches. DAM allows you to edit and extract metadata during the upload. You can also add an attachment to existing files. What is also very handy, especially when you work with external partners very often, is the fact that DAM allows uploading for external parties without granting "permanent" permissions.
Sharing files and web publishing
File-sharing can be useful if you and your employees often send emails to clients or colleagues with a large number of attachments. It is therefore only a good solution for small attachments - you will not be able to send a file above 10MB this way. This means that sending videos in high resolution is basically impossible. Of course you can compress the data, but it takes time to do so. Pay special attention to this before choosing a DAM vendor. Many of them also offer the ability to share files via social media or create a dedicated media gallery accessible via a dedicated link for everyone. Smart, right?
Searching
Good search options make many tasks more manageable, especially if you can find all required files quickly and easily. If the search engine has the necessary filters for this, it should work without problems. After specifying the file type. you can use, for example, the image filter. If you use specific keywords, searching will be even better. However, keywords must be consistent with the data in the system. When choosing your perfect DAM solution, be sure to pay enough attention to the search options.

Here you can check out the most popular DAM vendors and do research on which one will be your perfect match! Below you can read a few highlights:
Filecamp is an affordable Digital Asset Management Software platform designed to facilitate sharing and collaborating on files, especially within creative businesses.
Brandfolder is a user-friendly software that helps to organise, manipulate, distribute, and analyse their most important digital collateral from a single source.
Equilibrium is an intuitive DAM solution that helps to collaborate on and automate content creation processes securely.
Picturepark is a browser-based DAM system that can run on the Cloud or on-premises. It has some interesting features and integrations to choose from.
Webdam by Bynder provides web-based tools to manage, share, find, and distribute digital assets. It's said to automate and streamline everyday tasks, helping creative teams work more efficiently.
If you are wondering how much you need to spend on a good DAM solution, the answer would unfortunately be: it depends. The final cost will vary according to the vendor and the type of DAM you choose. In the case of an on-premises solution, you must remember about hidden costs such as hard and software costs, maintenance fees, one and off installation fees, IT protection costs, and security, etc. Remember that this solution usually means long-term commitment to the vendor.
When it comes to cloud-based solutions, there are no such things as long-term agreements. All costs are included in the contract because the vendor takes care of everything for you. Just read the contract carefully, and you shouldn't be surprised by any hidden costs in the future.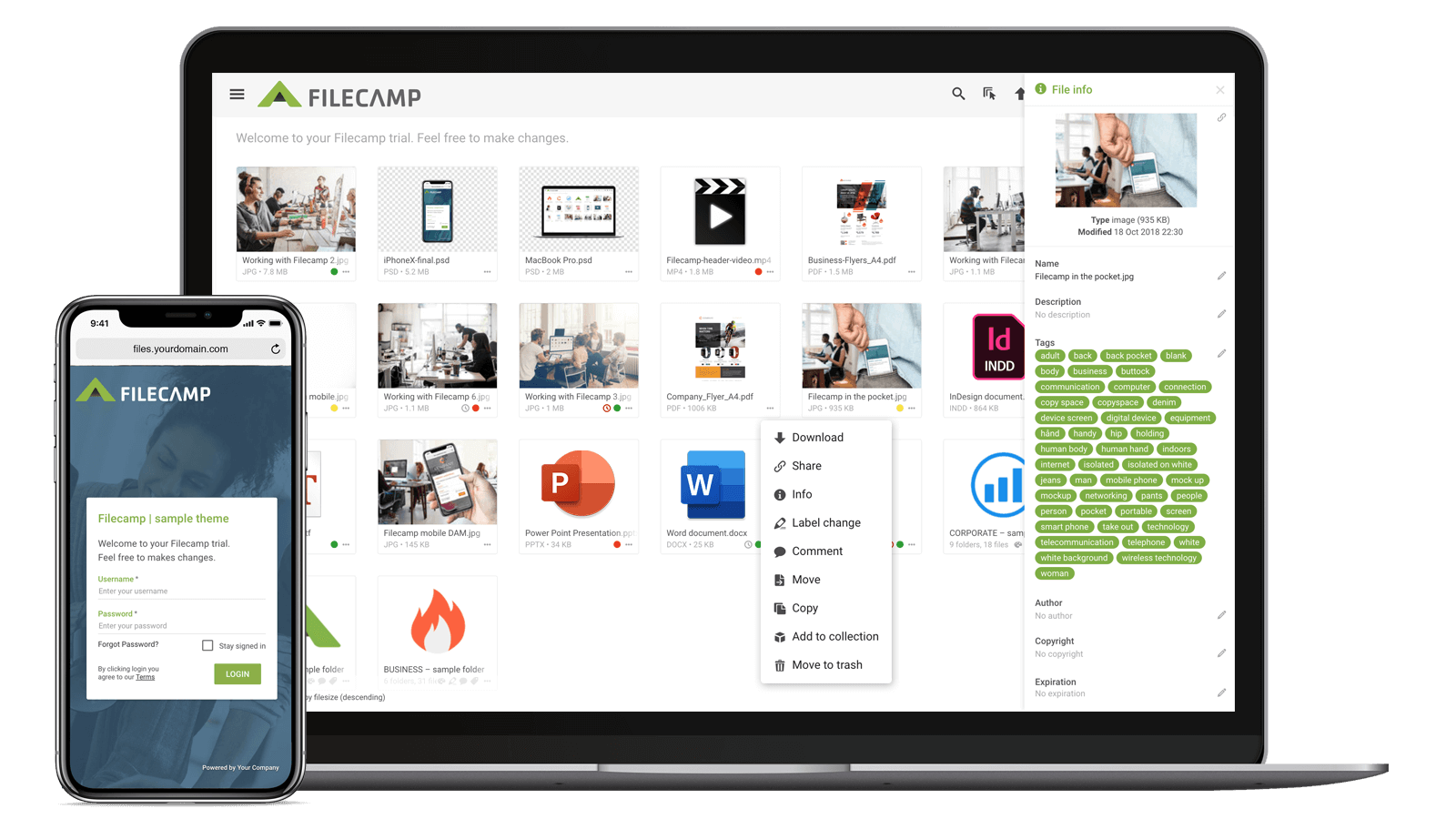 Finally, we'd just like to wish you good luck with finding the right vendor. We hope that our tips will help you with this process. Keep in mind that the right DAM solution can bring multiple benefits to your business, provided you know exactly what you are looking for. Fingers crossed!