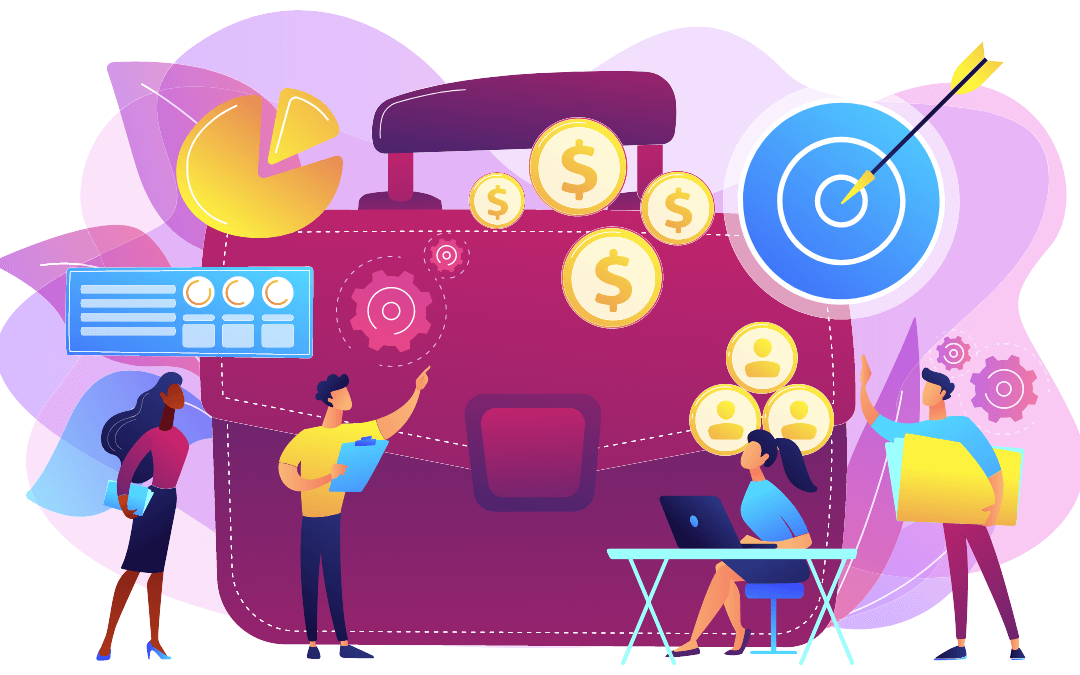 6 Must-Try Productivity Tools To Improve Your Work Performance
Many people mistake being busy for productivity. To be frank, I was one of them a few years ago until I found that there was a huge difference between them.
You might be keeping yourself busy at work for 8 hours a day but still not be as productive as your colleagues who always get more done in less time.
How do they do it? You work hard, spend more time at your desk, and still, your productivity graph struggles to rise upwards.
I firmly believe that it's more about smart work than hard work in today's digital age.
Thanks to advanced technology, we can now use productivity tools to catapult our work performance.
Before we discuss some of the best productivity tools available today, let us discuss some of the most common reasons for poor work output.
---

8 Reasons For Low Productivity At Work
Workplace stress. Everest College's comprehensive survey shows that 83% of US workers suffer from work-related stress. This figure is a clear indicator of how stress among employees is a major cause of concern at workplaces today.

Employees are stressed for various reasons, but job-related stress is the most common problem. As a result, employees are not able to concentrate on the tasks at hand, which further results in non-completion of tasks, procrastination, delayed project deliverables, workplace conflicts, and reduced organizational productivity.

Multitasking. What makes you think that multitasking makes you do more work in less time? A study found that just 2.5% of people can multitask effectively. Some managers tend to assign a plethora of tasks to their employees, thinking they'll be preoccupied with work.

If this is your approach, then I'm afraid it's not the best idea. Overwhelming employees with more tasks than they can handle can lead to creating unnecessary pressure on them, low quality of work, reducing their productivity, disturbing their work-life balance, and creating workplace conflicts.

When employees have to divide their focus on two tasks at the same time, the quality of work is likely to suffer.

Unnecessary meetings: Meetings are now an important part of our work lives because this is where we track work progress, analyze performance, generate new ideas, and share feedback, among other things.

That said, the problem is that some companies tend to schedule meetings far too frequently, in even the smallest of cases, which cuts into the productive time of employees. A daily stand-up meeting is a way better alternative than lengthy, time-consuming meetings. You can save a lot of time and quickly have updates from all team members on who's working on what.

Poor communication. Communication should never be a one-way street for companies. It's not just about the upper hierarchy issuing instructions to the lower level; you should also allow your employees to freely voice their opinions and concerns. It's much better to maintain transparent and open communication with your employees, which will add clarity to the situation.

One of the main reasons for low employee engagement is that they feel their voice goes unnoticed by managers and other senior members. It's important to create a positive, thriving workplace environment for employees where they feel confident about venting their opinions (positive, negative, neutral).

Your company should implement a formal, documented grievance policy to fairly handle all complaints.

Poor management. Poor management is another common reason for below-par employee productivity. A recent study

by CareerBuilder.com shows that 58 percent of managers said they didn't receive any management training. Now, how can you expect these inefficient people to motivate others while leading from the front?

Micromanagement has no place in thriving workplaces. Today, employees need managers who are less authoritative and display more empathy towards them. The best thing you can do as a manager, or a business owner, is to dissolve the hierarchies, and your ego, and build a team where every member is appreciated and valued for their contribution.

Workplace distractions.

Whether you're working from home or in the office, there are several distractions that kill your productivity. Mobile phones, internet usage, office gossip, social media, texting, and chatty co-workers are among the biggest productivity killers in the workplace.

It seems that everyone is glued to their phones today, and the lure of checking texts and social media accounts can distract the most dedicated of employees. For remote workers, distractions can be in the form of pets, kids, domestic chores, television, guests, background noises, etc.

Using outdated technology. Just because you're using technology does not guarantee employee efficiency in the workplace. Using obsolete technology can also ruin your employees' productivity as much as not using it can. Technology is changing fast, so you have to keep a close eye on what tools your customers and competitors are using.

You can take suggestions from your team members because they're more likely to know what's new, what works, and what does not in today's dynamic workplace environment.

For example, using PCs in the office. After three to five years of usage, PCs start to lose their efficiency due to slow processing speeds and frequent repairs. As a result, employees start losing productivity due to slowing processing speeds.

Lack of acknowledgment. Not acknowledging your top performers for their outstanding performance at work does no good for their productivity, morale, and self-esteem. Is there any individual who does not like to have a pat on the back for a job well done? I haven't met such an individual yet!

There are many ways to appreciate the good performance of employees. You can stick the letter of appreciation on the company's notice board and post an announcement on your team collaboration and work management software. It is crucial to have an employee recognition program that recognizes and rewards your top performers.

4 Damaging Effects Of Low Productivity
Employee conflicts. Workplace conflict plays a crucial role in more than 50% of employee departures. Generally, employee conflicts happen due to low productivity, unclear job responsibilities, poor management, inadequate training, poor communication and personality and value clashes.

While employee conflicts are a common occurrence in the workplace, managers should make sure that these are nipped in the bud and should not be allowed to become a matter of gigantic proportions.


Higher employee turnover rates. Who wants to work in a workplace where low productivity, frequent conflicts, and toxic behavior have become a regular affair? I guess no one, but some people do so more out of compulsion than anything else.

That said, employees do not prefer to continue working for companies and organizations with a negative, demoralizing work environment. As a result, such companies register an increased employee turnover rate, and have to invest considerably in the recruitment and training of new employees.


Reduced business profitability.

When employees are not efficient in their jobs, it can lead to catastrophic results for businesses. Poor quality of work, high absenteeism, delayed project deliverables, and unsatisfied clients are ominous signs for any business.

When employees do not perform well, business performance declines, and revenues take a blow. If such a grim situation is not improved, then businesses face a high chance of temporary or permanent shutdown.


Increased employee stress. What happens when your employees are not consistently productive? You hold them accountable, ask some tough questions, and may even display rudeness that further adds to their stress levels.

How can you expect the best performance out of your over-stressed employees? They may be on the brink of a potential burnout without you realizing it.
---
6 Top Productivity Tools To Boost Your Work Performance
Filecamp
Filecamp is one of the most popular cloud-based digital asset management platforms that has more than 100,000 users across 70 countries. Filecamp is one easy-to-use and custom-branded platform for storing and organizing your company's images, stock photos, videos, creative files, documents, presentations, and more.
It offers granular access control so you can restrict unauthorized access to your files. You can approve and reject files, monitor projects, and leave feedback through annotation tools and online commenting. Businesses can personalize their Filecamp DAM platform by using logos and brands to impress clients.
Main features include:
Multiple themes
Granular access
Secure data center with 24/7 surveillance
Auto tags
Custom thumbnails
White label
Downloads
Search and Find
Pricing: The Paid plan starts from $29 per month for unlimited users.
---
ProofHub
ProofHub is a top-rated, SaaS-based team collaboration and work management system that enables project teams of any size to achieve more efficiency and productivity at work without making things complex. The tool offers a wide range of features under one virtual roof, which makes it easy for users to plan and organize their work on any device, from any location.
From digital file management to visualizing task progress on kanban boards, from time tracking to prioritizing tasks in the table view, ProofHub enables you to have ultimate control over your work and teams in a centralized location. You can have your team members, clients, and stakeholders on a common platform to make sure there are no communication loopholes and the project progresses as planned.
Main features include:
Custom fields
Timesheets
Task management
Reporting
Scheduling calendar
Group chat
App integrations
Notes and Stickies
Pricing: The Ultimate Control plan is priced at $89 per month, billed annually, unlimited users.
---
Asana
Asana is a popular and widely used workplace management dashboard that streamlines communication across companies and teams. Highly customizable, Asana enables users to break down projects into manageable, small tasks and set clear goals for teams. Asana also integrates with hundreds of other apps that businesses already use, like Google Drive, Microsoft Teams, Zoom, Outlook, and more.
Like ProofHub, Asana offers teams a shared space where you can find all their work. You can easily collaborate with the rest of your team no matter where you are. 50+ templates allow you to set up your workflows in a snap and get real-time status updates and visual highlights to see where work stands and identify projects at risk. With 100+ integrations, you and your team can bring all the essential information together to coordinate and collaborate on work, from start to finish.
Main features include:
Workflow builder
Timeline
Boards
Calendar
App integrations
Reporting
Automation
Workload
Forms
Communication
Pricing: The Business plan is priced at $24.99 per user, per month.
---
Basecamp
Basecamp is the oldest and one of the most trusted project management and team communication tools available today. Basecamp organizes your scattered projects into one place, so you're on top of things and have a clear view of the work progress with to-do lists, calendaring, due dates, and file sharing.
A simple, intuitive interface allows users to create projects, document progress, and manage tasks. This web-based software allows users to sign in from any location at any time, either through a web browser or apps compatible with a large number of mobile devices.
Main features include:
To-do lists
Message boards
Schedules
Documents and File storage
Real-time group chat
Check-in questions
Client access
Hill charts
Direct messages
Pricing: Basecamp Business plan is priced at $99 per month, flat-pricing.
---
Trello
Trello is one of the most engaging work management tools that enables teams of every size to take their work forward. This visual collaboration tool is commonly used by agile software development teams for the effortless planning of tasks and projects. Trello has a comprehensive suite of tools to define projects, their requirements, and the workflow to ensure projects are completed in a planned sequential manner.
Trello boards represent a place to keep track of information, usually for large projects, teams, or workflows. Lists keep cards, specific tasks, or pieces of information organized in their various stages of progress. Users can also use lists to create a workflow where cards are moved across each step in the process from start to finish.
Main features include:
Views
Automation
Templates
Power-Ups
Easy, drag-and-drop editing
Progress meter checklist
Card records archive
Easy upload
File attachment
Detailed & Quick Overviews of Front/Back Cards
Pricing: The Enterprise plan is priced at $17.5 per user, per month when billed annually.
---
ClickUp
ClickUp is a powerful project management software solution and a productivity app that replaces the need to use various apps to organize and manage various aspects of your work. Today, project managers across various industries have their plates full of diverse work responsibilities like delegating work, tracking progress, monitoring employees, resource allocation, project planning, plotting timelines, and so much more.
ClickUp offers a bunch of tools and features to complete work in an efficient, visible, and accessible way. Project managers can assign tasks to team members, manage projects for clients, and collaborate with colleagues on documents. Moreover, the work productivity software allows you to look at work items and data in multiple views for better understanding and faster tracking.
Main features include:
Task management
Collaboration tools
Task progress tracking
Prioritization
Reporting and Statistics
Activity Dashboard
Alerts/Notifications
Project time tracking
Testing/QA management
Pricing: The Business Plus plan is priced at $19 per member, per month.
---
Conclusion
75% of global organizations expect to use more productivity tools in 2021. As employees switch between in-office and remote work regularly, it's important for them to maintain their productivity amid a wide range of distractions.
As a manager, the onus is on you to provide them with the best way to improve their efficiency and productivity at work. Using productivity tools has valuable benefits that businesses cannot afford to ignore - saves time, saves money, reduces stress, improves organization and more.
I believe you've already made up your mind! So, which productivity tool have you chosen for your employees and why? Kindly comment in the section below.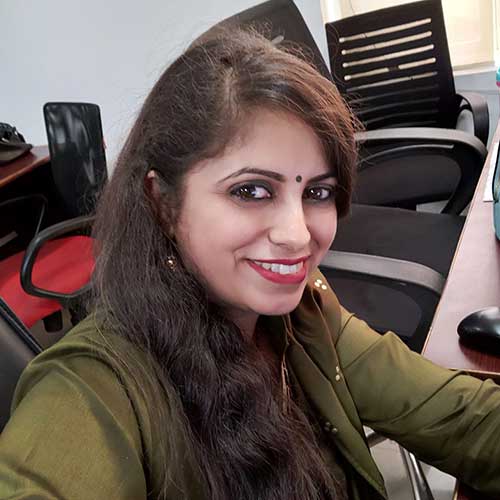 Nandini Sharma is the Assistant Marketing Manager at
ProofHub
- an all-in-one project management software loved by thousands of teams and businesses across the globe. Nandini brings close to a decade of experience in the field and has successfully executed a number of brand-building and marketing campaigns throughout her career.
A specialist in the field of marketing, Nandini is well-versed with technical know-how, and always stays on top of the latest trends in the digital world. You will find her constantly putting marketing strategies into motion with perfection. Over the years, she has triumphantly created a wide base audience on a number of popular online platforms. When she is not busy penning down out-of-the-box marketing ideas, she can be found channeling her creativity into art and craft activities.
Published June 30, 2022