Digital asset management for eCommerce
E-commerce businesses deal with all types of digital assets. Therefore, Ecommerce digital asset management is essential, whether a giant like Amazon or a custom superbike workshop catering to their customers online.
So, they chose to go digital with Filecamp, which provided an advanced digital asset management platform. However, if you are an eCommerce business, the question which may pop into your mind is; What is digital asset management (DAM)?
Here we are, with all the answers you seek on why DAM is essential and how to leverage it.
---
What is digital asset management in eCommerce?
Before we discuss DAM, we need to understand digital assets. It can be anything from images, audio files, or videos. All the media files can fall under digital assets. However, there is a twist to the tale-" metadata.
Metadata is a set of information specific to the media. It can include the asset's name, date of creation, the device on which it was created, and many more. Metadata can allow searchability improvements and users to find a product's information in minutes. This is why metadata of digital assets is critical for eCommerce businesses.
Faster searches can lead to higher conversions. For example, an optimized search can lead to a boost of 15.8%  of eCommerce conversions. So, there is no denying the importance of metadata and digital assets, for that matter.
However, managing metadata becomes challenging as the eCommerce business grows and scales. This is where a digital asset management platform can help your eCommerce business manage data and optimize product search.
---
Why does your eCommerce business need a DAM or PIM?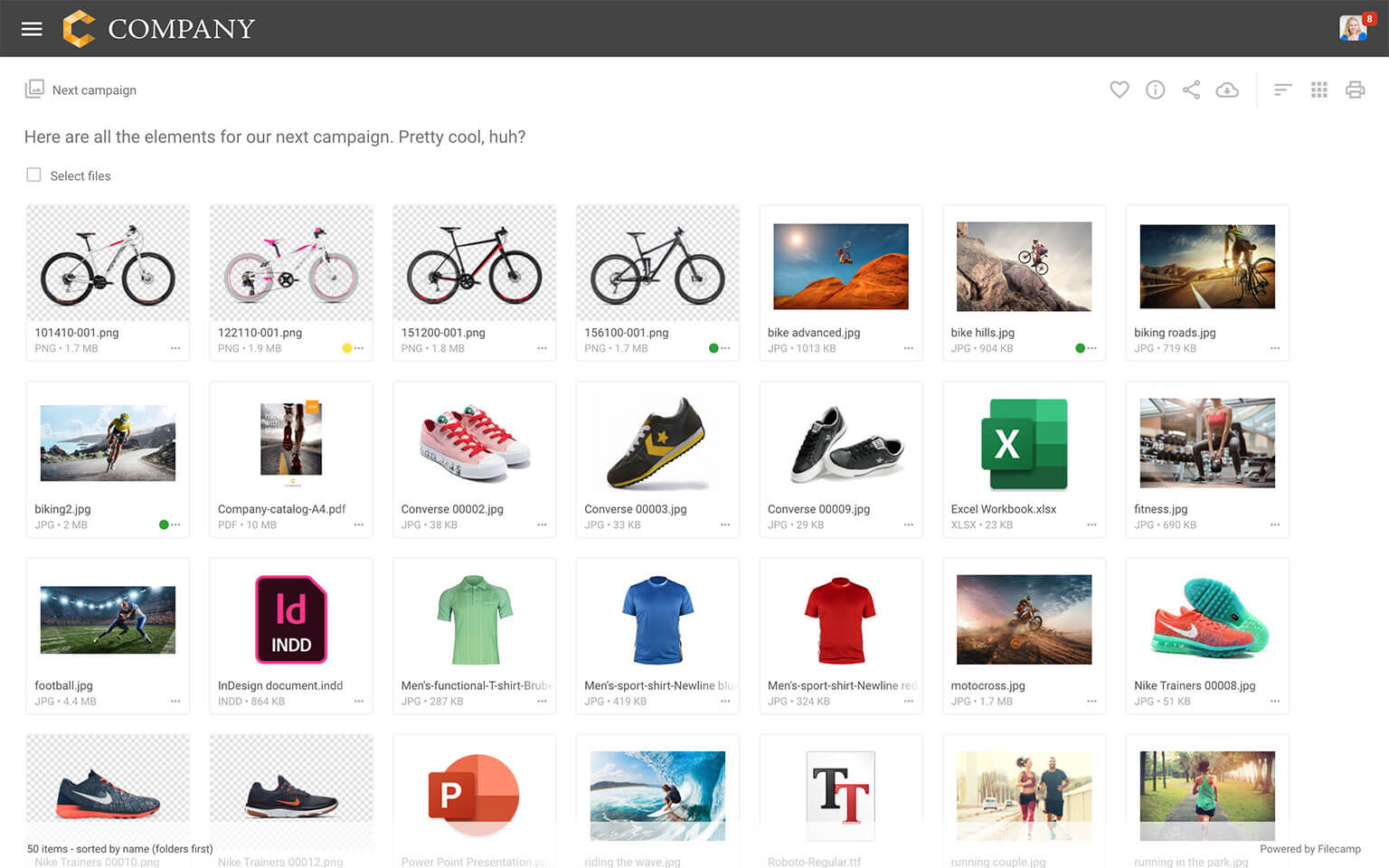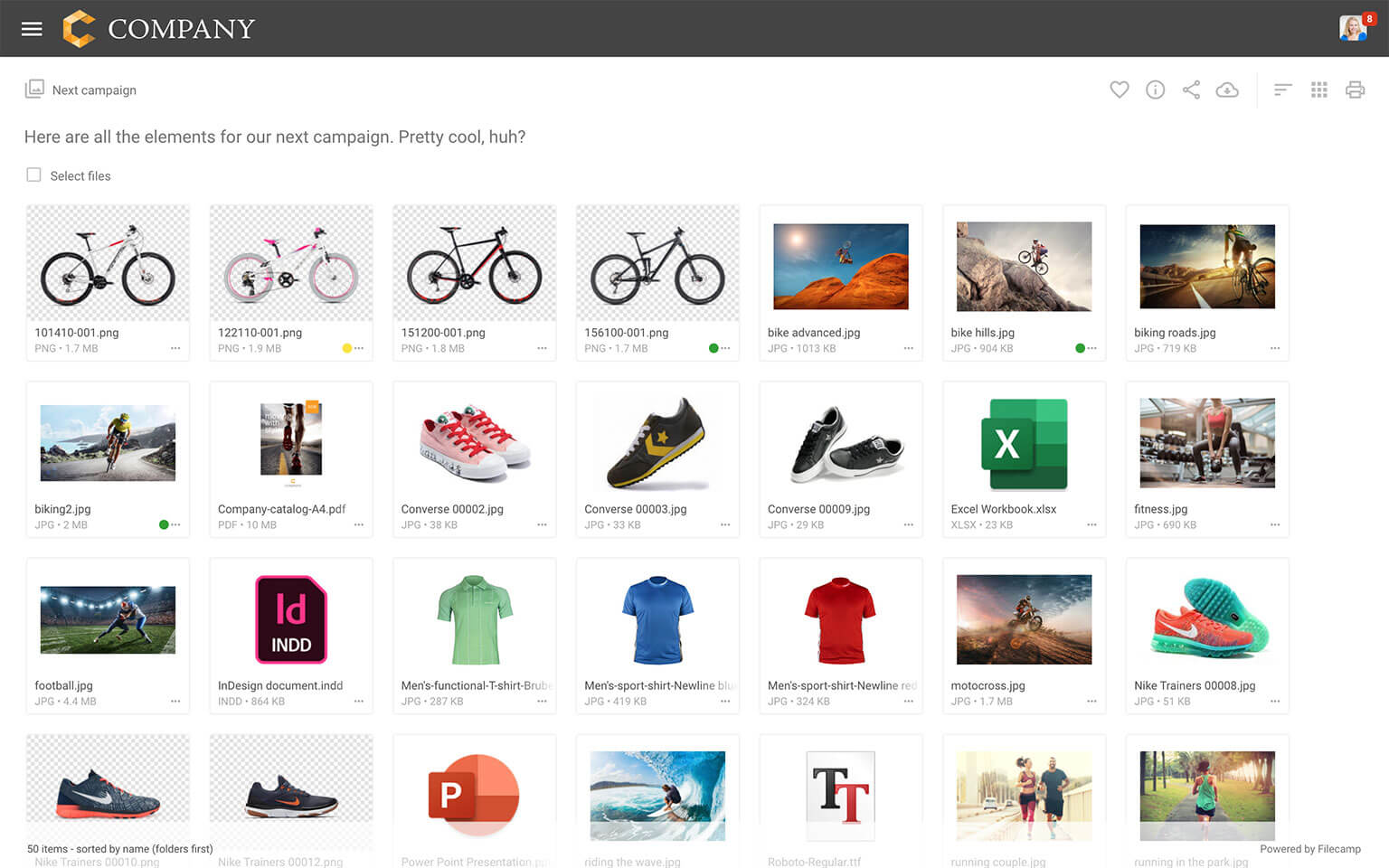 A product information management solution helps collect, manage, and update information for a service or product. At the same time, DAM is all about digital assets management, mostly media.
A DAM system allows the management of product images, logos, and videos. On the other hand, PIM will enable you to store these assets, manage them and distribute them across channels to publish product information.
PIM systems help manage the information on an eCommerce company's different products. It includes distributing information across print, e-commerce sites, and social media channels.
On the other hand, the DAM system acts as a library that enables eCommerce companies to store, retrieve and manage all their media related to products. However, where DAM excels is how you can align your eCommerce assets with the engagement channel.
Take an example of social media campaigns; DAM will help you identify whether an image of your product will suit a specific platform or not. Further, you can repurpose or update the digital asset according to the platform where it will be published.
So, the question that may arise here is when you use DAM?
DAM systems are the best option for content curation and management of products in an eCommerce business. Especially if you have massive data to handle and bifurcate between different assets, DAM solutions are a perfect choice. DAM systems are also ideal for archiving digital assets and tracking different versions of data.
For example, a marketing firm with multiple engagement channels needs to handle massive digital assets from blogs to ebooks, videos, images, and even brochures. Each asset has numerous versions for different campaigns and clients they need to manage. A DAM can help store and create unique identifiers for each data to have easy access.
DAM use cases are many and depend on what type of digital asset management you are looking for in your eCommerce company. So, here are the types of DAM tools and use cases.
---
Types of Digital Assets management tools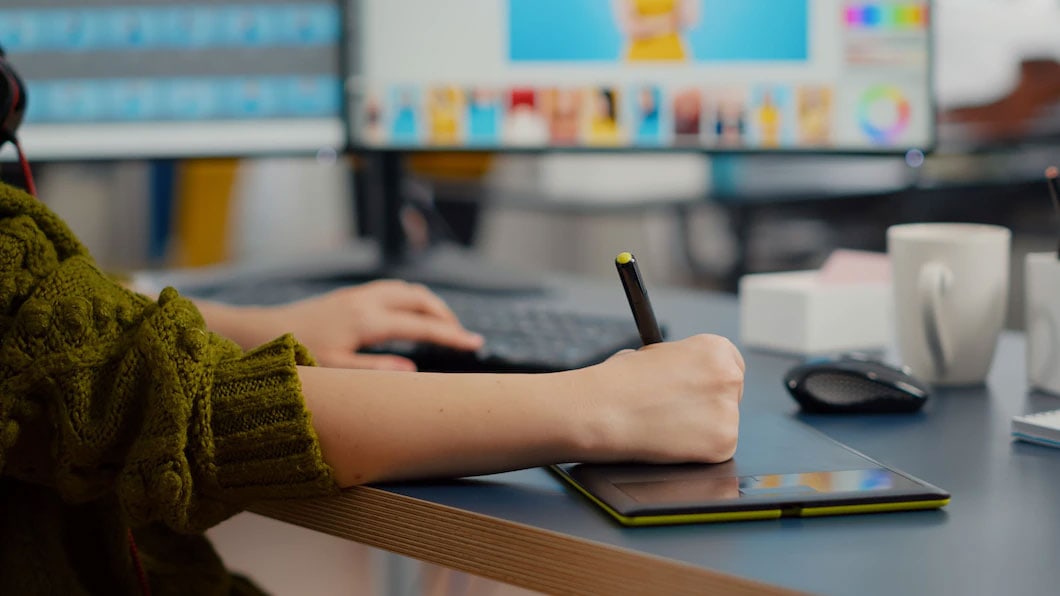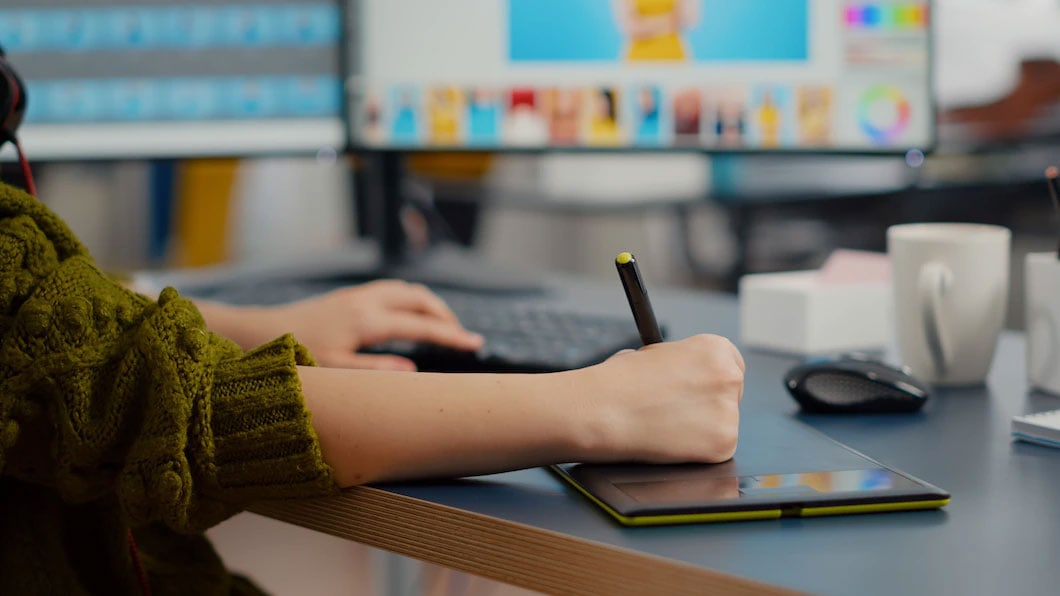 Ecommerce companies deal with different digital assets, which can be essential to business. So, it's organic for organizations to look for DAM solutions on-premises. However, cloud-based DAM solutions are excellent if you are dealing with a massive amount of digital assets.
Take an example of an online design agency. An online design agency must deal with remote collaborations where approvals need effective DAM solutions. In addition, a project like online pdf approval needs an effective platform on the cloud to help manage assets. This is why choosing a cloud-based DAM makes more sense.
Similarly, you can choose different DAM tools according to the use case. Here are some of the types you can consider for your eCommerce business.
Brand management platform
Branding is not just about advertising campaigns. It is about an experience that customers have during their interaction with your brand. According to Forbes, companies with a customer experience(CX) mindset increase their revenues by up to 4-8% more than others. So, there is no denying that CX is essential, and a brand uses several different assets to improve it like,
Brand logos
Artwork and brochures
Branding graphics
Business cards
Letterheads
Templates for webinars, sales videos, and PR
Brand styling
Color palettes
Typeface
Audio
Flavors
Language
Influencers
A brand asset management platform helps manage all the digital assets related to branding activities. Most significantly, it allows your brand to maintain specific branding guidelines across marketing channels and promotional campaigns.
Some of the critical advantages of digital asset management are:
Allows management of brand-compliant assets, monitoring and maintaining them
Helps in enforcing the branding guidelines across channels
Ensures branding style for assets accessed by distributors, vendors, partners, dealers, and agencies
Centralized sharing of assets ensures improved collaborations and brand consistency.
Easy auditing of brand assets in scenarios like mergers, takeover by another brand, or acquisition of brand assets
Positive representation of your brand through effective asset management
Enhanced communication across all the teams and external services
Helps in building brand equity and integrity
Reduce the number of repetitive tasks for asset management and duplication
Brands deal with different digital assets, one of which is videos. However, a brand asset management platform is never enough for OTT platforms and Youtube marketing channels!
Video management platform
Whether an OTT platform or streaming service, video assets are bread and butter. Managing them is key to their success. According to a report, the total number of videos crossing the internet per second will be 1 million by 2022.
Unlike other digital assets, video content takes more storage space. However, the value that video content provides outweighs its management troubles. In addition, these assets can be in different formats like MP4, MOV, AVI, and WAV.
Videos require higher storage capacity and high bandwidth; apart from the storage part, multiple versions, and formats for which you may need to process the video assets. The data processing requires proper management of data, identification, and customizations.
This is where Video Asset Management(VAM) software comes in handy!
An advanced VAM can,
Optimize the use of tags and metadata for enhanced identification of videos across archives.
Customize your videos as per the marketing channel
Ensure uniform naming convention and version control
Enable centralized video storage accessible across teams according to the required format
Enforce data access control as needed to improve video assets' security.
However, regarding eCommerce companies, product data assets are a massive challenge. Unlike videos and other brand digital assets, managing product data is challenging.
Product data management platform
Imagine the kind of product data eCommerce giants like Amazon need to handle with more than 12 million products on the platform. It is the same case with several eCommerce companies dealing with millions of product data structured and unstructured.
So, it is essential to have PDM software for your eCommerce digital asset management. It enables organizations to improve data management and collaborations across geographies and concurrent environments.
Apart from the product data management, such software also allows you to,
Manage product-related data or metadata and link them to ensure the correct version of documents are distributed across channels
Enable all the internal and external teams with the facility of updating product data, validating them, and receiving feedback in real-time.
Manage critical metrics and data for products related to designs generated on the computer-aided design software.
PDM provides a system for employee and external service providers to manage product data access through electronic signatures, watermarks, controlled printing, etc.
Control the data edit access to external users who can be a security risk without proper authorization
Whether to choose a VAM, BAM or PDM depends on the specific requirements of any eCommerce organization. First, however, you need to thoroughly understand the advantages of brand asset management before choosing one. Then, it allows syncing of the benefits with your requirements.
---
Advantages of digital asset management

One of the most significant advantages of digital asset management is solving the BigData problem. Take an example of a streaming platform like Netflix. The streaming giant manages massive data processing through different in-house open source tools and external services.
What's essential in the case of a streaming giant like Netflix is to manage multiple video formats across applications. Unfortunately, while the Netflix team has embraced the cloud-native architecture to solve their BigData problem, not all eCommerce organizations have sound technical expertise.
This is where a DAM makes more sense. It provides several advantages that include data management and the ability to manage different formats and versions. Further, brands with huge digital assets suffer from security risks.
According to Infosys, a total of $223 billion can be at risk for the world's top 100 brands due to data breaches. There lies the first and most crucial advantage of eCommerce digital asset management.
Secure your brand assets safely on the cloud
A cloud-based DAM solution is not just an excellent option to manage digital assets but also the right choice for higher security. There are many brands with digital assets which are crucial and can't risk exposing them to cyberattacks.
Take an example of the Capitol One breach in 2019, where several credit card customers lost their personal information to hackers. The attack included two internal employees exposing data through cloud servers.
So, if you are an eCommerce brand dealing with user-generated content, security takes center stage. For example, Amazon customers buy products and share their experiences through user-generated content like pictures, videos, and more. Imagine if these digital assets are exposed to cybersecurity attacks.
This is where eCommerce digital asset management solutions come into play. DAM software can help brands ensure asset security through access controls and better user authentications.
Apart from that, you can also look to install an SSL certificate. It secures the communication between browser and server to ensure that user's data is anonymous to go hackers.
For eCommerce websites with multiple subdomains best approach is to use a wildcard certificate. It secures all the subdomains through a single SSL certificate. There are many excellent options in the market like AlphaSSL wildcard, RapidSSL Wildcard, and DigiCert wildcard certificate that you can choose to secure your eCommerce digital assets.
Save time while storing and improving digital assets
Storing digital assets and improving the quality can take time. Ecommerce businesses need faster time-to-market for competitive advantage. So, having a reliable eCommerce digital asset management solution becomes essential.
However, one may argue that the advantage of eCommerce digital asset management is higher on the choice of using cloud storage like Google drive to manage the storage of digital assets. While cloud storage allows flexible infrastructure, a DAM ensures that your storage is not cluttered with massive data.
DAM software provides tools and features that go beyond any cloud storage service. It will allow you to update, manage, edit, and distribute the digital assets from a single source of truth- your DAM dashboard!
Share product data with eCommerce platforms
Sharing product data across marketplaces needs processing, structuring, and customizations. In addition, many eCommerce marketplaces cater to vendors and sellers. So, sharing your brand's product data across eCommerce platforms requires effective management.
A DAM solution can help with product data management to provide,
Effective metadata management
Secure distribution of product information across platforms
Update the product data on the fly
Structure information to improve engagement
Maintain platform-specific guidelines
Transparent collaboration process
One of the most significant advantages of digital asset management solutions is enhanced collaboration. Through DAM solutions, brands can enable enriched real-time communication between design, production, marketing, and sales teams. As a result, all the stakeholders related to digital assets can work in real-time, update the asset, provide feedback and execute specific tasks.
Now that you know the advantages of eCommerce digital asset management, it's time to discuss some of the use cases.
---
Ecommerce digital asset management use case

DAM use cases vary according to specific business requirements. For example, an eCommerce marketplace may leverage DAM for product information management, while a video marketing firm can use a VAM case.
Maintain Brand consistency
Brand consistency is one of the essential factors for customer association. According to Oberlo, more than 88% of customers buy from a brand with authority. Similarly, 46% of customers prefer brands they trust. DAM solutions can help establish authority through brand consistency across user interaction channels and improve trust.
Another critical use case for digital asset management is structuring data, which helps improve brand consistency.
Organize digital assets
One of the critical advantages of eCommerce digital asset management is structured data. As a result, brands can organize their digital assets per the needs of different user engagement channels. Right from social media platforms to eCommerce marketplaces and marketing channels, the distribution of digital assets needs DAM solutions. It allows businesses to ensure that their assets are suitable for the platform and organized accordingly.
Use Data and analytics for better planning.
Branding is not just about providing an unplanned user experience. Customer journeys need elaborate planning, and our DAM solution can help. It provides insight into user behavior and analytics on brand engagement. Syncing this data into your branding strategy can make all the difference.
Sync data
Once you have the data from users' behavior, interaction with your brand, buying patterns, and analytics on different digital assets, the next step is to sync it. A digital asset management solution allows you to sync business intelligence into your brand strategies and maximize ROI.
---
Who uses digital asset management?
From higher education institutes to retail companies, real estate firms, and manufacturing businesses, all need digital asset management. DAM solutions ensure that all digital assets are secure, organized, and follow an organization's specific design guidelines. So, brands and companies that deal with massive digital assets leverage a DAM tool.
---
FAQs
What is the best digital asset management for eCommerce?
Several digital asset management (DAM) platforms are available for eCommerce businesses, but which is the best for your needs? Here are several factors to consider when choosing a DAM platform:
Security
Ease of use
Flexibility
Cost
How can I improve my online store's performance using a DAM tool?
One of the best ways to improve your online store's performance is using a digital asset management (DAM) tool. This software helps you manage and track all your digital assets, such as images, videos, and web pages. This can help you optimize your website for search engines, improve your user experience, and reduce the time it takes to create and update content.
Several DAM tools are available on the market today, so it's essential to choose the one best suited for your needs. Some popular DAM tools include Adobe Photoshop Mix, Adobe Dreamweaver CC, and WordPress Jetpack. Each of these tools has its features and capabilities, so it's important to explore them before deciding.
How difficult is it to be successful in e-commerce with DAM?
The best way to improve your store's performance using a digital asset management tool will vary depending on the specifics of your business. However, some essential tips that might help include optimizing your website for search engines, tracking customer data and behavior, and managing inventory.
If you're still struggling to improve your store's performance, don't hesitate to contact a digital asset management tool provider for help. They will be able to provide you with customized advice that is sure to help your store reach its full potential.