Digital Asset Management Software
How to Choose the Best Digital Asset Management Software in 7 Steps
The digital asset management (DAM) market has been expanding as businesses of all sizes race to keep up with the ever-changing digital landscape. However, managing digital assets can be a real challenge to organizations. With so many different types of files and data to keep track of, it can be tough to know where to start.
In this blog post, we'll walk you through the steps to take in selecting the best digital asset management system for your business. So whether you're just starting or searching for an upgrade, read on for the essential tips to make the right decision.
---
---
How to Choose the Best Digital Asset Management Software in 7 Steps
---
1. Understand Your Digital Asset Management Needs
In the business world, digital assets are essential assets. That's why it's critical to have a program for managing them. DAM software provides a central repository for storing, organizing, and managing digital files. The files can include images, videos, audio, and other documents. It also has tools for tagging, searching, and governing user permissions.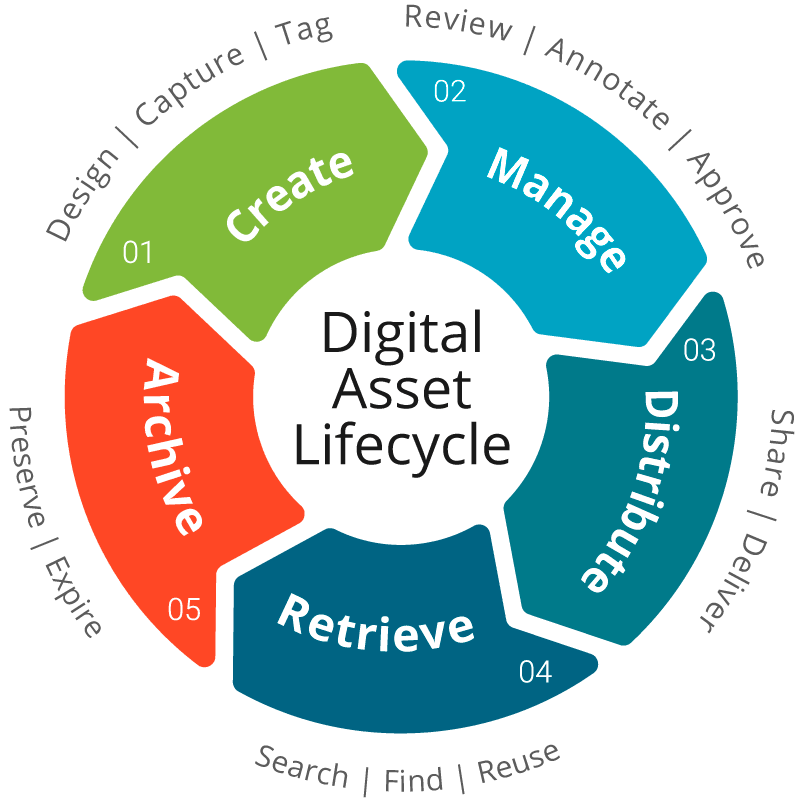 Who Uses Digital Asset Management Software?
Any company with many digital files will benefit from using the DAM system. These include:
Advertising
Agencies handle many digital files, including documents, videos, and images. They also must track who has access to the files and control what actions users can take. Implementing DAM software helps advertising agencies stay organized by providing a central repository for all digital assets.
Media
DAM is critical for storing and retrieving high-resolution photos, videos, and audio files in the media industry. With the media needing to create and share so much content online, it's crucial to have a system that can help organize digital assets. In addition, the software allows media companies to provide a central repository for all digital content, making it quick to find and use.
Education
Meanwhile, the education sector can use DAM to store and share teaching materials, research papers, and class projects. They can also use the platform to track who has access to the files and control what actions users can take. DAM systems help educational institutions keep track of digital assets and improve collaboration.
Entertainment
The entertainment industry can use DAM software to store and share digital files of movies, TV shows, and music. It can also manage digital rights and permissions. Entertainment companies use DAM solutions to protect their intellectual property and control how others use their digital assets.
Healthcare
The healthcare industry can store and share medical images, patient records, and research data with DAM tools. It can also track the source of medical devices and manage digital rights. In addition, healthcare organizations can use digital asset management software to protect patient privacy and comply with regulations.
To understand your DAM needs, it's essential first to identify and assess your company's high-risk digital assets that most need protection. It can be anything from a website or social media platform to an email list or customer database. In general, consider any digital asset that has the potential to generate revenue as a valuable resource for your business.
Once you have determined your organization's critical digital assets, you can assess which ones need the most protection. This step will help you find the best way to manage and safeguard your assets. For example, if you have a website that generates significant traffic, you'll want to back it up frequently to protect it from hacking attempts.
In the same manner, if you have a customer database containing sensitive information, you'll need to take steps to secure it and only provide access to authorized personnel. Again, by taking the time to understand your DAM needs, you ensure that your business makes the most of its online presence.
---
2. Research Different Digital Asset Management Options
A report forecasts that the global digital asset management sector will reach $10.018 by 2026. Thus, it would be wise for companies to invest in digital assets. However, since DAM encompasses a broad range of solutions and technologies, it can be challenging to define which tool is right for your company. To help narrow down the field, it's crucial first to learn the various DAM solutions available.
Types of Digital Asset Management Solutions
Here are several examples of the various types of DAM software:
Product Information Management
Digital product information management (PIM) systems manage and store product data, such as pricing, descriptions, and images. PIM platforms are suitable for companies of all sizes, but they're most helpful to organizations that sell products online. The software aids brands in setting up accurate product listings across multiple channels, and it can track product changes and revisions over time.
Brand Management
Another DAM type is brand management systems. The solution helps organizations control and monitor their brand identity across digital channels. In addition, it provides users with tools to create and oversee digital branding assets, such as logos, color schemes, and fonts.
Brand management software also offers functionalities for monitoring and reporting on how others employ the brand online. As a result, marketing and advertising agencies and large corporations often adopt the system.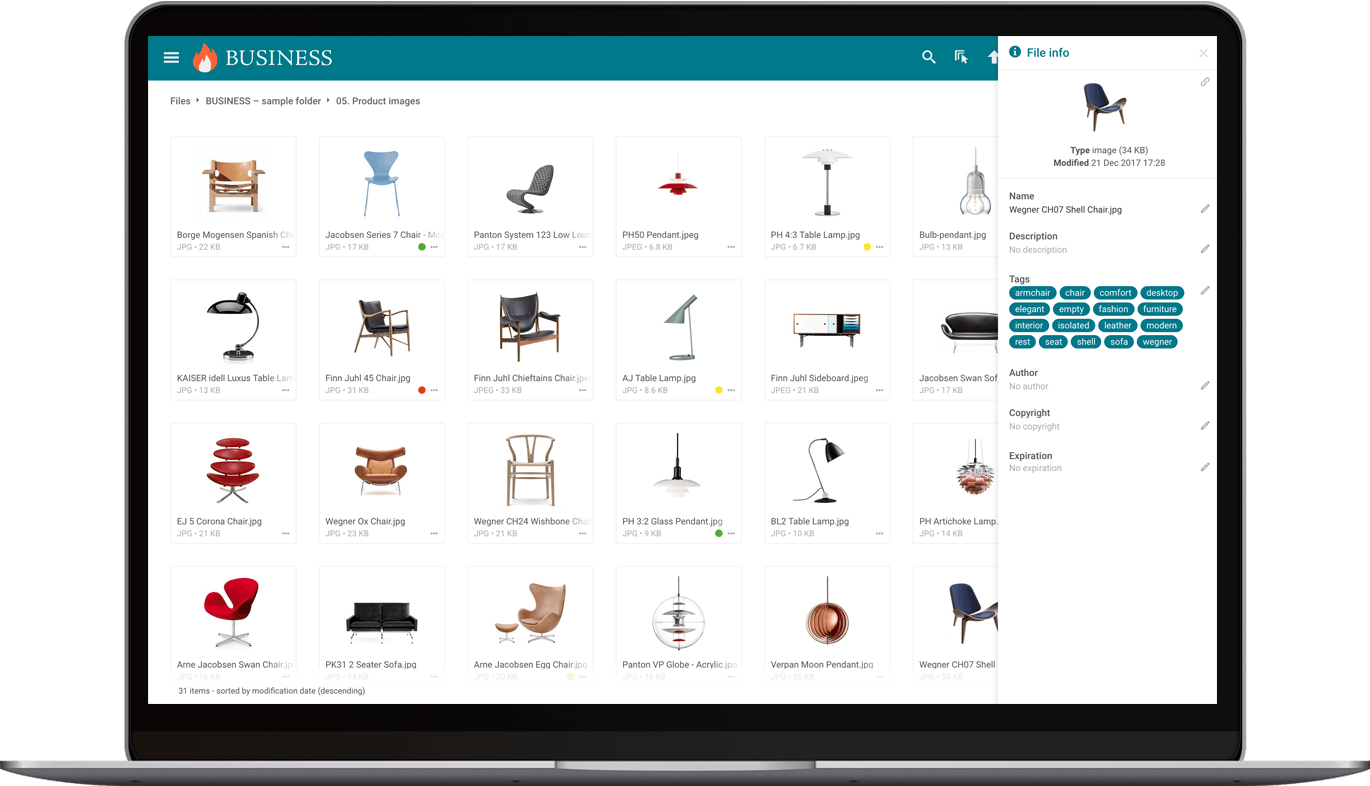 Marketing Resource Management
Besides brand management software, marketing resource management (MRM) systems also help teams manage and store digital marketing assets. In addition, the solution assists users in organizing and sharing digital files, such as images, videos, and documents.
MRM software also offers features for handling marketing campaigns and reporting on results. Marketing agencies and in-house marketing departments typically use these systems.
Video Management
Last on the list is video management systems that store and organize digital video files. The software helps users tag and catalog video files and manage video playback and streaming. News organizations, online video providers, and businesses that use video for training or marketing usually employ video management solutions.
---
3. Get Quotes and Compare Software Features
When looking for DAM software for your business, it's essential to take the time to get quotes and compare features. In addition, assessing the capabilities of various software products is vital to find the one that best meets your company's requirements.
Digital Asset Management Core Features
The best digital asset management software in 2022 usually offers the following features:
Security
The digital age has brought with it a need for increased security measures. When choosing DAM, look for products with robust security features, such as user authentication, file encryption, digital rights, and malware protection.
Sharing
As digital assets become more prevalent, it's crucial to have a platform that can easily and securely share files. Many DAM systems offer features for sharing files internally and externally. In addition, social sharing capabilities, such as the ability to post assets to social media sites, are also becoming popular.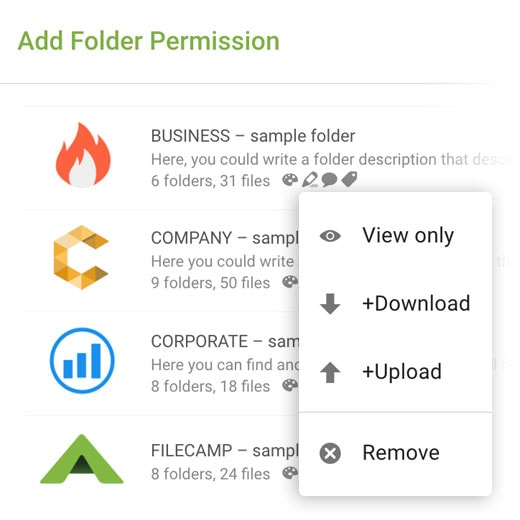 Management
Moreover, the digital asset management tool you choose should have functions for managing digital files. For example, it must include tagging, categorizing, and searching for assets. Other systems include metadata, which businesses can use to describe and identify files.
Version Control and History
DAM software often provides features for tracking changes over time. This function can help keep track of revisions or reverting to older versions of files. It shows that you apply the correct version of the digital asset and that no essential changes are missing.
Supports Diverse Devices and Formats
Another feature to explore when selecting a DAM system is that the product supports various devices and file formats. This capability ensures that you can implement the software on all of your devices and that you can access assets in the format you need.
Third-Party Integration
Finally, the software you choose should be able to integrate with other systems you use. This function can make it simpler to manage digital assets across various platforms and can offer additional features and capabilities.
Equally essential is to get quotes from different organizations. In this way, you can ensure that you're getting the best possible price and not paying more than what's necessary for the software. DAM solutions typically cost between $350 and $5,000 annually. Some with more complex features may charge more, so it's crucial to request quotes to learn the optimal price.
---
4. Schedule Demos with Vendors
To see the products in action, scheduling demos with vendors is vital to get a feel of the software. But, of course, it will also show you how the solution might best fit your organization's needs. During the demo, ask questions about pricing, usability, integrations, and support. Likewise, remember to clarify the vendor's experience with similar companies and what kind of success they have achieved.
Questions to Ask Vendors
Listed below are questions you can ask vendors:
How easy is it to use the DAM software?
Ask the vendor to demonstrate basic tasks, such as adding files, tagging, and searching. If the software is challenging to use, it will likely cause frustration to your employees and may decrease productivity.
What types of system training and support are available?
Likewise, clarify available training options such as in-person training, webinars, or video tutorials. Ask about their service options, such as live chat, email, or phone support.
Are there any upfront and additional fees?
Don't forget to verify any upfront charges, such as setup or installation fees. Also, determine if there will be any additional training or support costs.
---
5. Check for Compatibility with Your Current System
When selecting a digital asset management tool, it's crucial to consider compatibility with the hardware, software, and devices you currently use. Otherwise, you may find yourself faced with expensive upgrades or unable to access critical files. Some DAM platforms also typically work with a specific hardware or software type. In addition, some may need to integrate with other systems or devices before working correctly. Hence, it's necessary to check system compatibility before making a purchase.
Common Dam Integrations
Take a look at these standard DAM integrations:
CRM
A customer relationship management (CRM) system helps businesses manage customer contact information, sales history, and support requests. Companies can integrate the DAM system with a platform like monday.com sales CRM to consolidate and track customer data and transactions.
CMS
DAM solutions can also integrate with a content management system (CMS) to easily manage digital files and assets. For example, the most popular CMS platforms allow integrations with DAM software to enable them to add, edit, and delete digital assets readily from their website.
Web Servers
Meanwhile, web servers are necessary for digital assets to be accessible on the internet. For example, Apache web servers integrate with most DAM solutions. This setup allows DAM software to manage files on web browsers.
Remember, it's vital to consult with a DAM expert to ensure that the system you're considering will be able to integrate seamlessly with your existing infrastructure. Considering the points mentioned, you can ensure that you're choosing software that will meet your needs and provide the level of compatibility you require.
---
6. Ask about Support and Services Options
Another aspect to consider when selecting DAM is support and service options. This critical component ensures you can use the service effectively and resolve any issues.
Different Support and Services Available
Many DAM vendors provide support through the following channels:
Live Chat
This option allows customers to chat with a vendor representative in real-time to get answers to their questions. It lets them obtain the information they need quickly and easily.
Phone Support
On the other hand, phone support allows clients to speak to a customer representative over the telephone. It's the best option for complex issues that require a more detailed explanation.
Email Support
Lastly, this option lets customers send their questions and concerns through email. It's an excellent channel for more straightforward issues that don't require a phone call or live chat.
---
7. Make Your Purchase Decision
It's time to make the purchase decision. But before doing that, take a closer look at these final considerations.
Factors to Consider before Deciding
Here are a few primary factors to keep in mind before deciding.
Features
As discussed earlier, DAM systems come with a variety of features. Therefore, choosing software with the functions you need is vital. Otherwise, you'll be paying for features you won't use.
Price
DAM solutions typically cost between $350 and $5,000 per year. Therefore, getting quotes from several software vendors is crucial to finding the best price.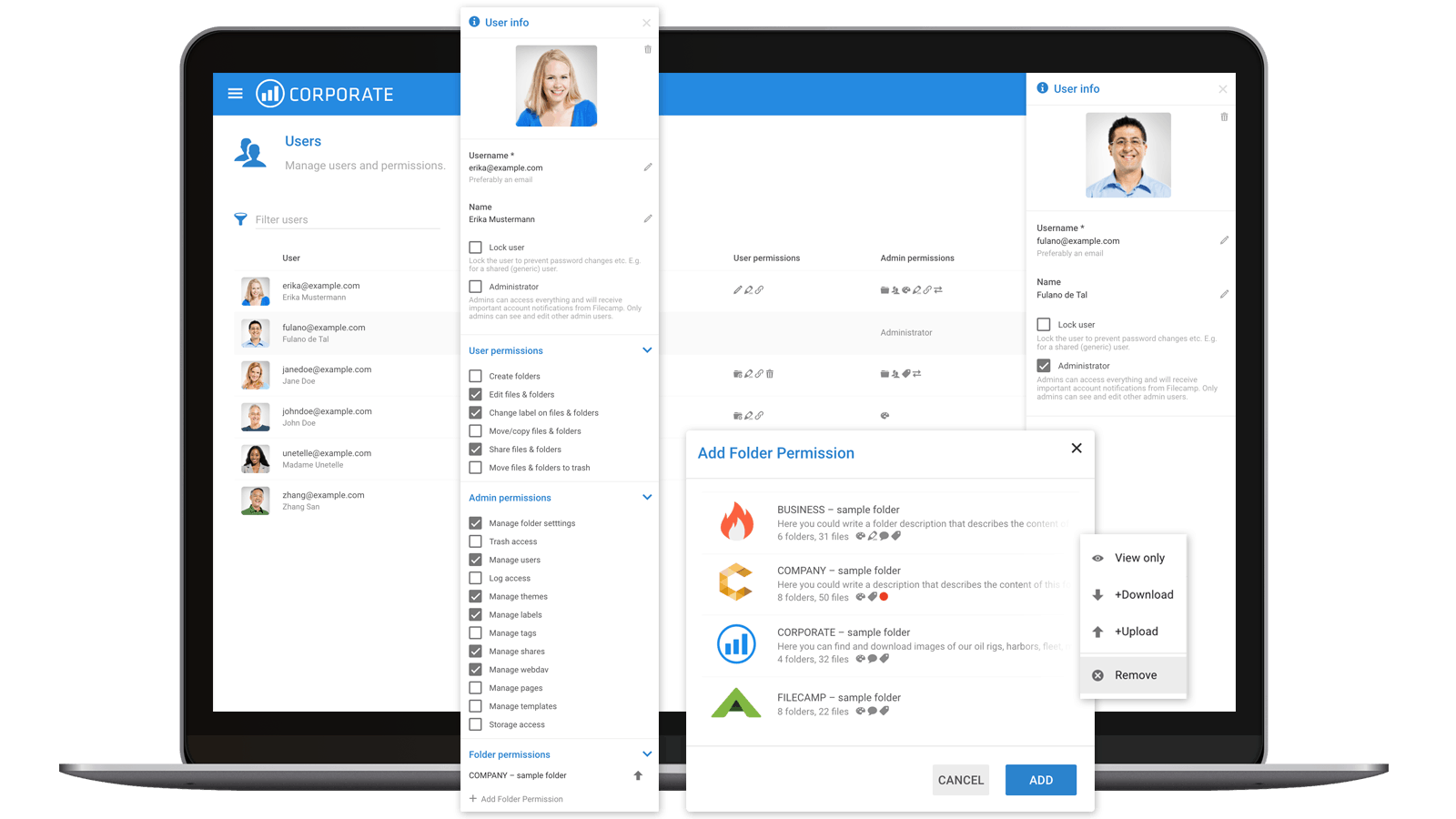 Filecamp offers some of the most affordable yet top-tier features in the market today.
Ease of use
You'll likewise want to consider how intuitive the system is to use. After all, you don't want to spend hours figuring out how to use the software.
Compatibility
As mentioned previously, ensuring the DAM system you select is compatible with the software, hardware, and devices you currently use is essential. Otherwise, you'll face costly upgrades or fail to access critical files.
Support options
Keep in mind to check if the vendor offers support and service options that fit your company's requirements.
Finally, remember it's best to purchase from credible providers. If you still have concerns about the software, don't hesitate to ask the vendor before making any purchase.

---
Increase Productivity with Digital Asset Management Software
After carefully considering your needs and researching the available options, you should be ready to make a purchase decision. Remember that various software packages offer varying features, so selecting one that will meet your specific requirements is vital.
Don't forget to ask about support and service options, as these can also be critical factors in ensuring the successful implementation of your new DAM software. By following these seven steps, you are sure to find a solution that will help you manage your digital assets more efficiently and improve your workflow.