Digital Asset Management DAM vs Cloud Storage: 10 Important Differences to Note
Storage solutions are gaining more and more popularity given the rise of remote working. The pandemic has made it imperative for businesses to have a reliable storage tool for their files, and for some, it is equally important for said tool to allow them to conveniently interact and share their files not only amongst members of their own team but also with their customers.
In this article, we will be looking at two different types of technologies: Cloud storage and Digital Assets Management (DAM). More specifically, we will be giving you an idea of what they are, and how they differ. This will then help you to decide which option is best suited for you and your business.
Why are DAM and cloud storage needed?
It is no secret that the pandemic has had a huge impact on the way companies now operate. It is a lot more common nowadays for employees to be working remotely at least once or twice a week. This change has made it imperative for businesses to get with the times and invest more into their digital employee experience management.
In fact, a study conducted by Bynder found that DAM and cloud storage platforms have gained quite a lot of traction during the pandemic, with an increasing amount of digital and creative content being produced. They also found that businesses are struggling to establish efficient digital asset management systems.
This is where cloud collaboration tools come in. You will find below descriptions of both DAM and cloud storage to help you better understand the differences between the two.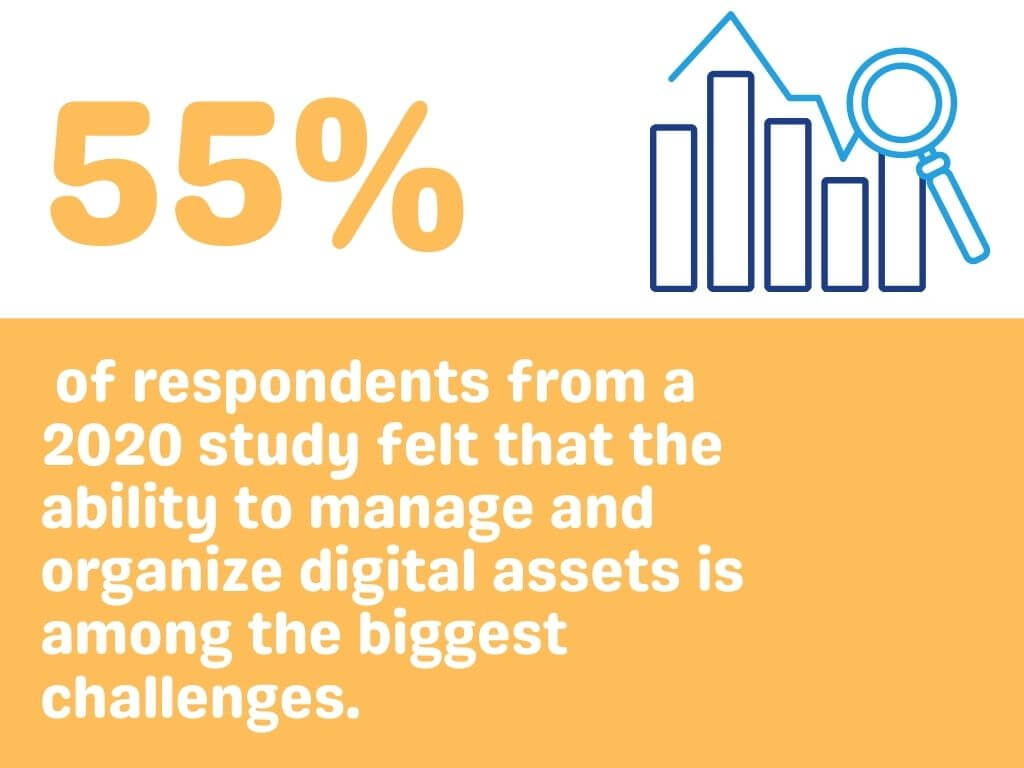 Cloud Storage
Let's start off with Cloud storage. In essence, this is a virtualization solution that allows you to store any file. Platforms with cloud storage store their data on their cloud-enabled servers (hence the name). With this type of storage, there is usually a limit on how much you can store, and once you surpass that, you need to pay for additional storage.
Popular examples of this include Google Drive, Dropbox, OneDrive, and NordLocker. These traditional storage platforms are ideal for small-scale businesses and allow you to store day-to-day files that staff need to regularly access and collaborate on.
Given its simplistic and straightforward nature, cloud storage platforms are actually very useful when it comes to running smaller businesses. If you were to look up tips on small business management, you would commonly find cloud storage platforms being mentioned as an easy way to store and share files between users. It provides many essential features without overloading users with more complex concepts.
Digital Asset Management (DAM)
Now, let's talk a little about digital asset management (DAM). A good way to think about DAM is as a comprehensive extension of cloud storage. It includes all the benefits of cloud storage and then some extra features that can prove to be very valuable for expanding businesses. One of its selling points is that it makes the management of brand assets easy.
But what are brand assets? Simply put, brand assets are the elements that are unique to your brand and convey your message to the public. These are usually very easily recognizable as being part of your brand.
Examples of brand assets include (but are not limited to):
Logos
Taglines
Slogans
Product packaging
When a business expands its repertoire of brand assets, it can become difficult to keep track of them all without the use of a file management system.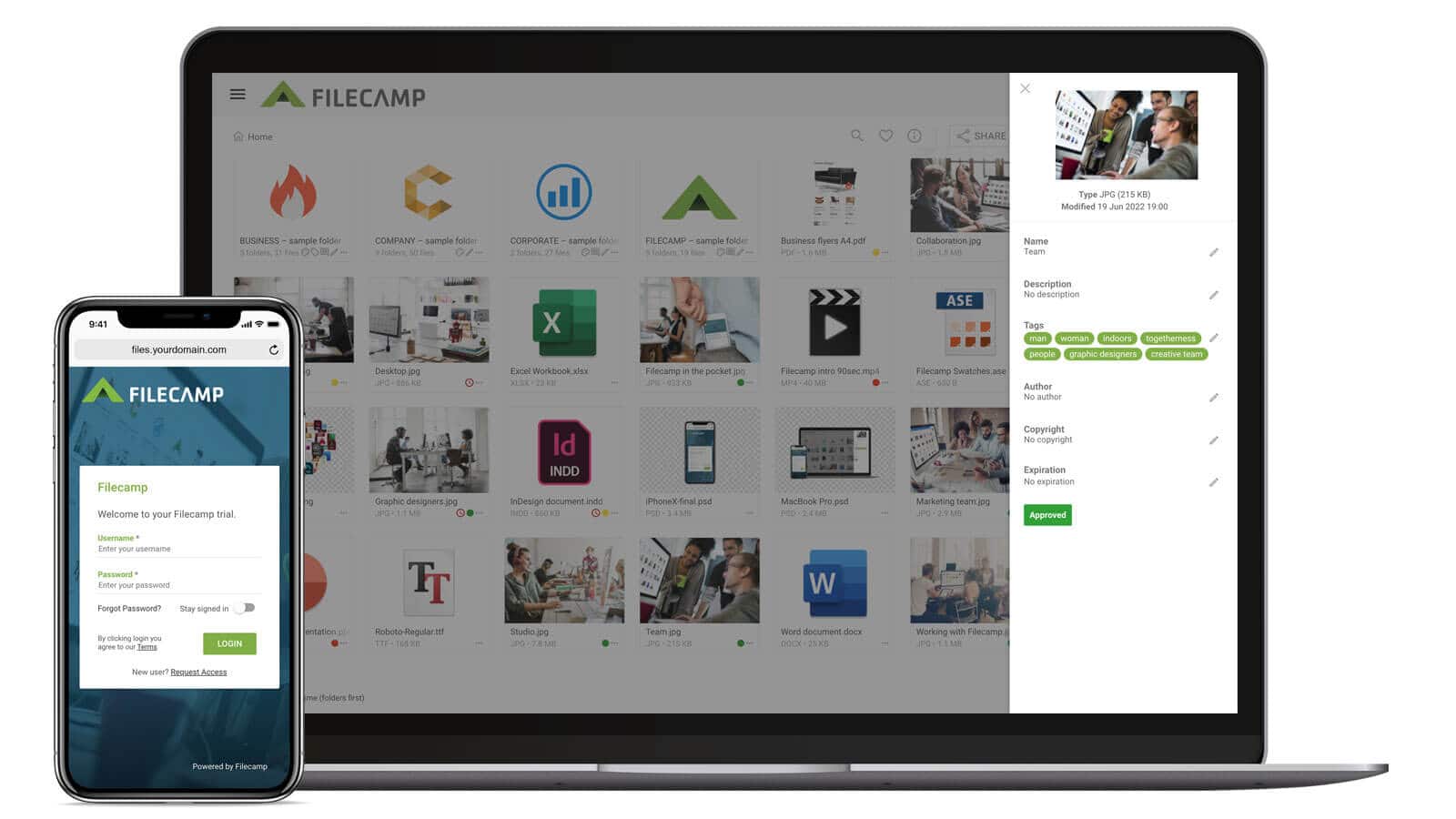 One of the other great things about DAM is its flexibility. Digital asset management systems can actually be integrated within other software.
Let's take WordPress for example. Although you can use various plugins and installs to turn it into a more comprehensive DAM system, its library is actually a type of DAM, albeit a rudimentary one. Despite the WordPress myths floating around, this makes WordPress great to use not just to keep a blog but even to build an impressive e-commerce online store, especially if you know which plugins to use.
Although we will be focusing on their differences, it should be said that both cloud storage and DAM share certain characteristics. For instance, both are accessible from anywhere and both use the cloud. Some businesses even use them in conjunction with each other as complementary platforms to help them run their business efficiently.
Now that we've covered what cloud storage and DAM entail, we can look at them and the differences between them in more detail.
---
Cloud Storage vs Digital Asset Management (DAM)
Usage
As we have already covered, cloud storage is mainly used to store your files and access them when you need them. Since its features are generally basic and limited, its use is also limited.
DAM extends past what traditional cloud storage solutions offer and allows you not only to store your files but is also ideal to manage a business' branded assets. Its extensive range of features makes it a great tool not only for this but also to keep up with various business processing needs that can start stacking up when a company begins to expand.
Customization
Cloud storage does not offer much in the way of customization. Although they vary depending on the platform you are using, the interfaces are generally standardized. This suits the basic nature of cloud storage, as it makes the platforms uncomplicated and trouble-free to use.
On the other hand, DAM includes customization. To be more precise, it allows the possibility of customizing websites and personalized layouts. This is great as it lets you customize users' experiences when they are interacting with the DAM platform and ensure they have access to what they need in a way that suits them.
Search functions
As you can imagine, when using a storage platform, you can end up collecting many files. What do you do when you need to find a specific one? Cloud storage lets you look for files by name only. This means that unless you know the exact file name, it could take you some time to find what you're looking for.
This doesn't always cause issues. However, when you have huge numbers of files to trawl through in order to find the one you need, you'll be yelling at your laptop in pure frustration.
In contrast, DAM's search function is much more extensive and allows you to search using keywords, descriptions, and dates, amongst other things. The reason for this is that, unlike traditional cloud storage, DAM uses metadata which enables users to locate the files they require quickly and without much effort.
For anyone who resonates with the frustration we were talking about above, this will definitely feel like a godsend!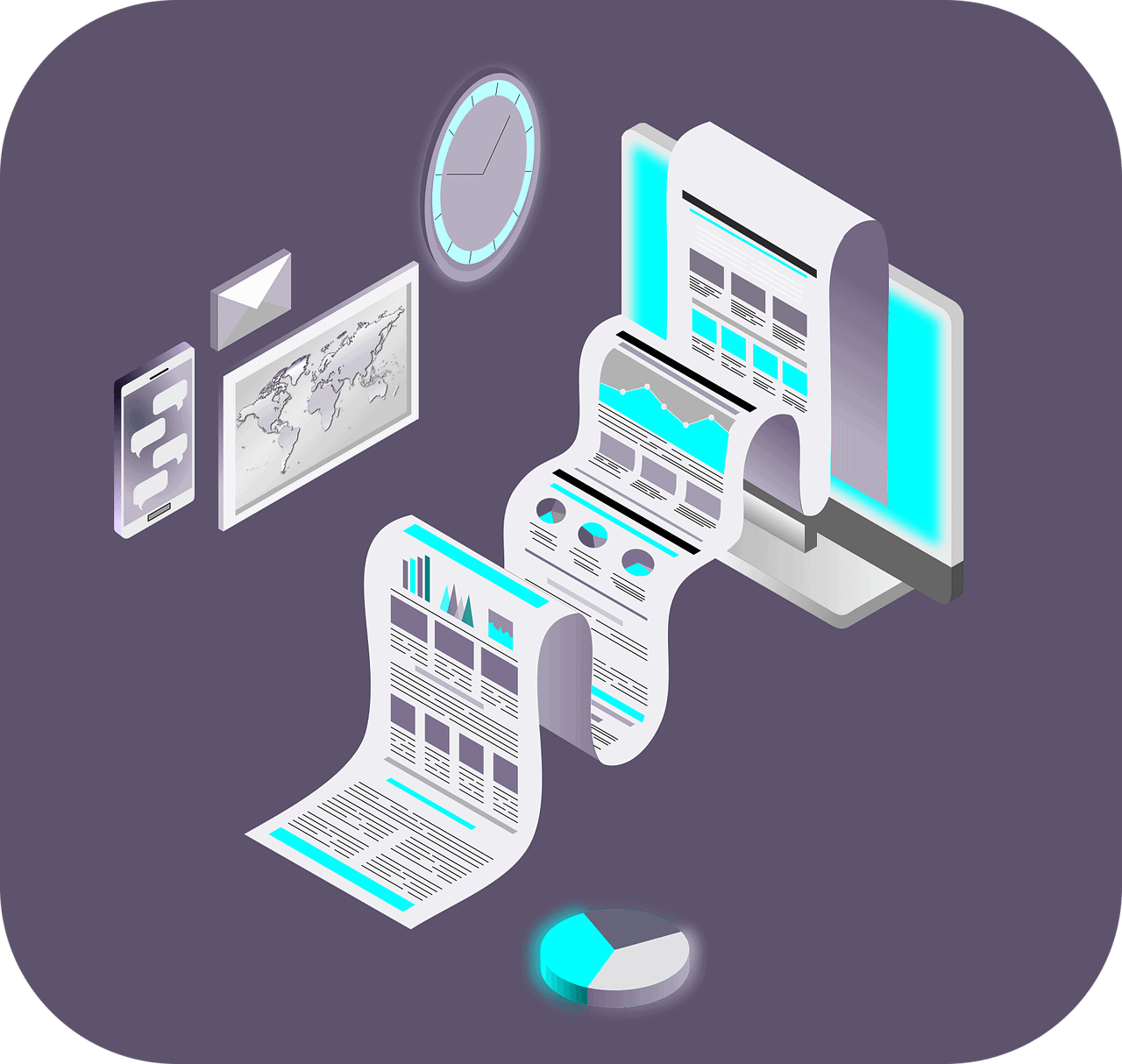 Photo Editing
Generally speaking, cloud storage does not allow you to edit any images. Since these platforms focus on offering basic but convenient storage space, there isn't much need for editing tools.
However, as you probably guessed, DAM does have this feature and allows you to edit images - in fact, there is a toolkit at your disposal for this purpose which includes crop, resize, and retouch. This can be really handy, since it means that you don't have to resort to other software just to crop an image, saving you time and effort.
Image database
As is becoming clear, traditional cloud storage solutions are limited when it comes to features extending past the storage of files. Certain DAM systems, however, offer the possibility of using file-sharing functions within an online image library.
This makes the use of brand asset management for design projects ideal. Using DAM, team members can access their image files and tweak them to their heart's content without worrying about FTP access or accidentally working on an older version of a file (we've probably all had this nightmare at some point).
File conversion
This is a feature that is not seen in traditional cloud storage platforms. Though it may not be classed as a basic feature, it is certainly very helpful. Some DAM platforms provide you with a range of file conversions that let you convert files, hassle-free, at the click of a button.
This is particularly appealing when you imagine the number of files a business deals with on a daily basis, and how many of those would need to be converted via a third-party website or software. Time really is gold, and in this case, DAM services could save you a pretty penny.
Access
When it comes to cloud storage platforms, though access can be given to specific users, this has to be done manually by team managers or administrators. This can quickly become time-consuming and frustrating to do when the list of users is long. To add to that, users are not necessarily just colleagues or work staff, they can also be consumers.
On the other hand, DAM provides much more extensive customization of access settings. It allows you to set and change user permissions in a way that suits your needs, making the process a lot more straightforward.
It also lets you bring your consumers into the heart of your business and create a customer-centric organizational culture for your business, which is important when looking to improve the customer service experience.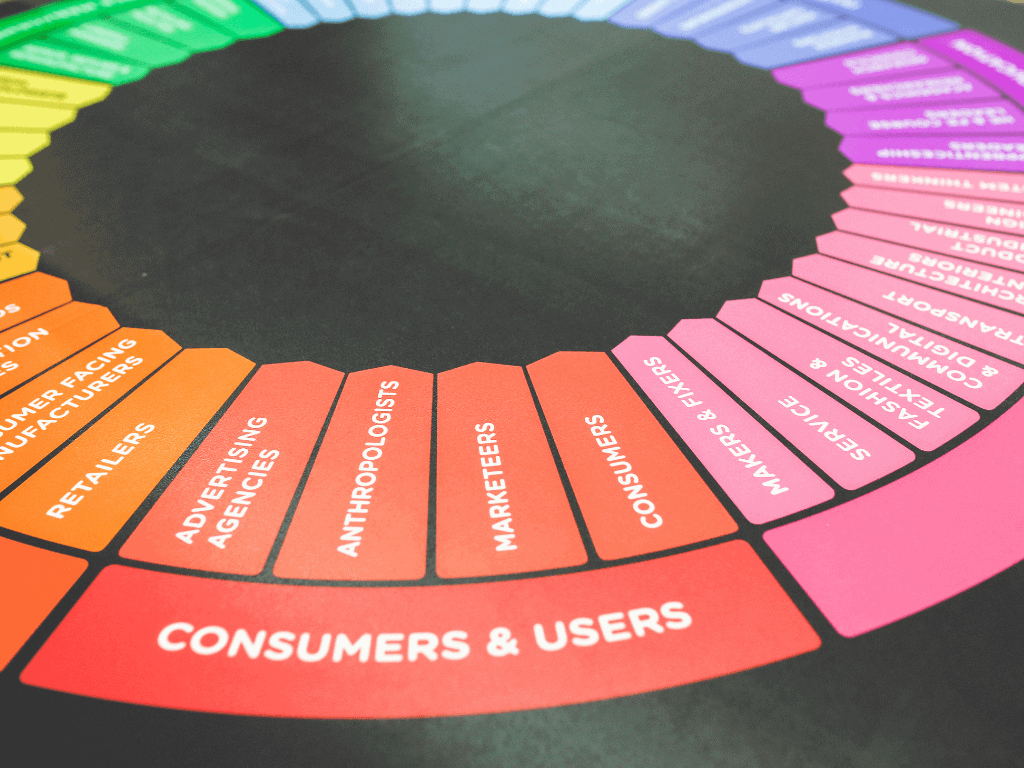 Hosting options
As the name suggests, cloud storage services only have one option when it comes to hosting—the cloud. A digital asset management platform, on the other hand, has multiple options along with the cloud, namely local drives and servers. Depending on which option you choose, this can dramatically improve the speed of your uploads and downloads, as well as load balancing.
Analytics
Given its basic nature, cloud storage does not provide any information on users' usage of assets. This type of information can in fact be very useful to businesses. As we know, data can be incredibly helpful when it comes to developing effective brand and marketing strategies.
Thankfully, certain DAM platforms allow you to track the usage of the files and provide insights into where they're being used and who is using them. You can even see the number of downloads for a particular file. If used correctly, this data can help you figure out exactly how you can use your digital assets in a way that is most valuable to your brand and the strategies you have put in place.
Collaboration
A cloud storage platform allows you to carry out limited edits to files, as well as leave comments.
DAM takes this further by offering more specific features such as change tracking, comments, and time stamps. This makes it ideal when it comes to internal communication within the heart of a company. It promotes seamless communication and can also help bridge any communication gaps between various teams within your business and improve overall team efficiency.
Teamwork makes the dream work
As we have seen, cloud storage and DAM include very useful features. These can be further enhanced and tailored to your needs when used in conjunction with other software. People are forever looking for successful and innovative business ideas to propel them towards wealth, fame, and everything they have ever dreamed of. However, even the best of ideas will not get you anywhere without having suitable business management strategies and software at your disposal.
For a truly comprehensive team communication experience, you can even pair your chosen storage solution with other types of cloud collaboration software that allow teams to have online meetings and take calls from anywhere. You can also pair it with Loom alternatives and record training videos that are easily accessible to your team. With possibilities such as these, it's a wonder anyone even needs to come into the office anymore!
And it gets better. Once you have got to grips with the technology, you can start thinking about making a move to mobile, and you don't necessarily need to be a huge business for this to be an asset to your brand. In fact, there are some great mobile apps for small business management that allow you to keep up with your team remotely and maintain communication no matter where you are.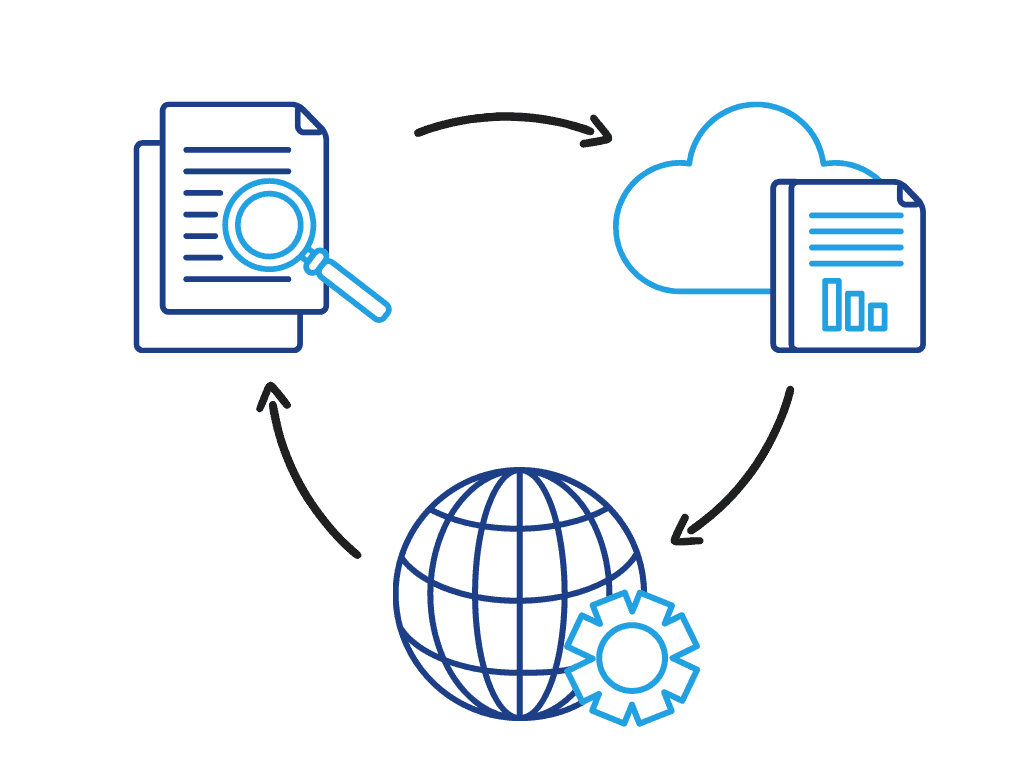 Takeaway
Though DAM offers extensive features to respond to business' needs, particularly in light of the pandemic, some businesses simply don't need a digital asset management system, and it wouldn't make sense for them to invest in one. We hope that the 10 differences that we covered between traditional cloud storage platforms and DAM will have helped you figure out which kind of cloud storage solution (if any!) is best suited to your needs. One last tip: if you do decide to opt for DAM, make sure to do some research first to avoid common mistakes in DAM solution implementation!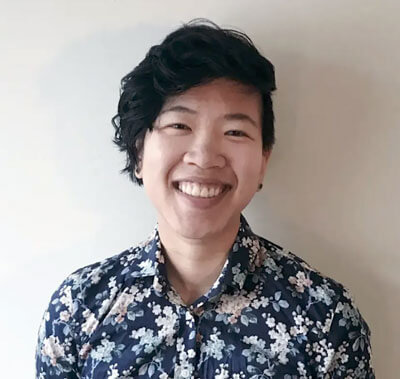 Grace Lau is the Director of Growth Content at Dialpad, an AI-powered cloud communication platform for better and easier team collaboration. She has over 10 years of experience in content writing and strategy. Currently, she is responsible for
scaling business
, leading branded and editorial content strategies, partnering with SEO and Ops teams to build and nurture content. Here is her
LinkedIn
. She has also written content for
Codemotion
and
Tapfiliate
.
Published June 11, 2022