At times it can be tricky when working on design projects for different organisations with various methods of doing business, different protocols and software being used. It can all get a bit messy. Most of the stress associated with this can be avoided however, if you set out brand guidelines with your client.
What are branding guidelines?
When promoting a company you want the branding to be consistent and instantly recognizable. For this reason, setting out brand guidelines is vitally important. Branding guidelines define the characteristics of the company's image within the marketplace, including the colors and themes used, as well as different fonts for any slogans, bi-lines and headers etc. Brand guidelines can be applied to all brand assets such as web content, blogs, and advertising materials.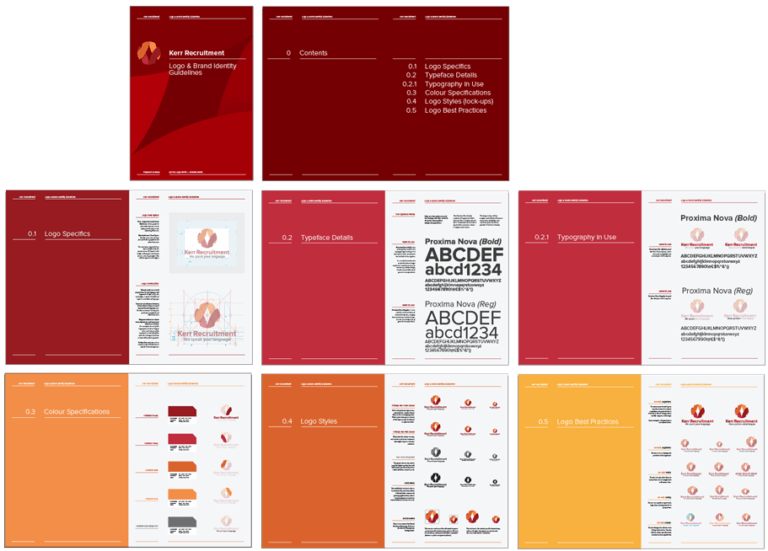 Why use brand guidelines?
One area where design projects can sometimes fall down is in the briefing, file sharing and version management departments. This can lead to the unnecessary repetition of work and projects being dragged out for longer than expected (or budgeted for).
"Sorry but you'll have to do all those banners again I'm afraid.
It's supposed to be blue!" – Grrrr
We've all been there, whether as freelancers or working as part of a team. We've all had those nightmare clients who change their direction faster than a wind vane in a hurricane. It is important to keep your customers happy but lack of defining principles or branding guidelines can lead to confusion, extra work and stress all round.
Using DAM for Effective Brand Management
Using a digital asset management solution means you can effectively control the flow of information and keep everything organised and consistent within your design project.
With comprehensive branding guidelines in place there can be no confusion as to what colour or font should be used. So no need to argue the case with your client and no unnecessary repetition of work.
Using DAM (digital asset management) for setting out brand guidelines means your design project can be more streamlined and efficient. You and your colleagues can work happy in the knowledge that your time and effort will not go to waste and your clients themselves will be happier with the efficient and accurate way of doing business, meaning that projects can be completed faster with less input needed from the client for specific tasks.
Using Brand Asset Management with an Online Image Database
Another advantage to using cloud-based brand asset management software is that you can utilize the file sharing functions within an online image library.
This is another key area where design projects can run into hot water – getting hold of those pesky files. If you have worked at a marketing or design company you will have no doubt heard those terrible words being bandied about the office: need FTP access! We haven't got FTP access! Why won't they give us FTP access??? This is normally followed by a guttural sound of the kind produced by a wild beast shortly before death and marks the beginning of your manager's breakdown. Ok, it may be mildly amusing at the time but after a while it will wear thin, especially when they start throwing things.
Even if you do have the coveted FTP access, it can all start to go wrong pretty quickly if you end up working on the old version of a file.
"Oh no, you were supposed to be working on this version. What, you spent eight hours on that job? Whoops."
This is where cloud-based DAM comes into the picture. All the files are clearly visible in one place, with thumbnails of the images so you can see what you are looking at. You and your client share files on the media server so everyone on the project has remote access to the correct images that are up to date.
Using DAM to Streamline the Process
Using a digital asset management solution as part of the design project means that the method of delivery and approval can be more efficient and simple. Once you have worked on an image or any other file type, you simply upload it to the shared server where you can see a gallery of thumbnails.
With Filecamp's Online Proofing and Approval tool you get a clear picture of where you are at in the project.
On each image you send it is clearly indicated whether it is pending approval or approved, as well as images/files that have been rejected.
Both you and your client can add comments to the images at any stage to keep everyone on the project up to date.
Why Use Filecamp for Brand Asset Management?
Filecamp makes life much simpler and easier for those working on graphic design projects by offering a range of useful features. With Filecamp you can:
Exchange files with your clients securely without the need for FTP server software
Streamline the working process with online proofing and approval
Keep up to date with the correct versions as files are edited, commented and signed off
Use the Online Brand Guidelines Kit to define the characteristics of the branding with your client
Apply your company's own branding across the entire platform so your clients see your own logo and company name on the system to further reinforce your brand
Share brand assets, brand guidelines, images, and video, easily and securely using the Brand Portal
Avoid headaches with an interface that is user-friendly, tangible and accessible
Get in touch with the Filecamp team
To find out how a brand asset management solution can help your marketing or design project, visit our website and sign up for a free 30 day trial of Filecamp or contact our expert advisors who will be more than happy to answer any questions you may have.