Why is File Sharing Software an Important Part of Team Collaboration
The importance of file-sharing cannot be denied. Your team needs to share files for processes to run smoothly. If you're running a marketing campaign, for instance, you'd probably need to send files over to a freelancer to design marketing collateral. When creating the website to sell your products in the first place, you also need to share important files with a website designer and vice versa.
Because file sharing is a critical component of any business process, it also needs to be done efficiently. That's why file-sharing software is also essential. Let's discuss what file-sharing software is and how it ensures team collaboration in any business.
---
What is file sharing?
File sharing is the process of giving a person or several people access to digital resources such as documents, multimedia, graphics, among others. It's a necessary process, particularly in the workplace, where, more often than not, more than one person needs access to a file or several files to ensure the entire project's completion.
In a way, file sharing nowadays has become far more manageable. In the olden days, we used to print piles of those crucial documents and walked across the office to get someone else to give their comments on it. Media files would have to be copied over to a disc or a USB stick and physically delivered to a collaborator. Then the updates would have to be made to the original document.
Then there was email. However, emailing documents to team members was not ideal because of security issues. Besides, it was a bit difficult to determine which was the most updated version of a document, with many copies being sent around to collaborators. Plus, most email providers had (and up to now, still have) attachment size limits. Sending all the documents pertinent to a specific project was not possible (and still isn't) in one go.
File sharing software indeed changed the game entirely.
How does file-sharing software work?
File sharing entails allowing another user to access specific files. We share text files, PDFs, audio files, video files, design files, image files, e-books, or even entire computer programs.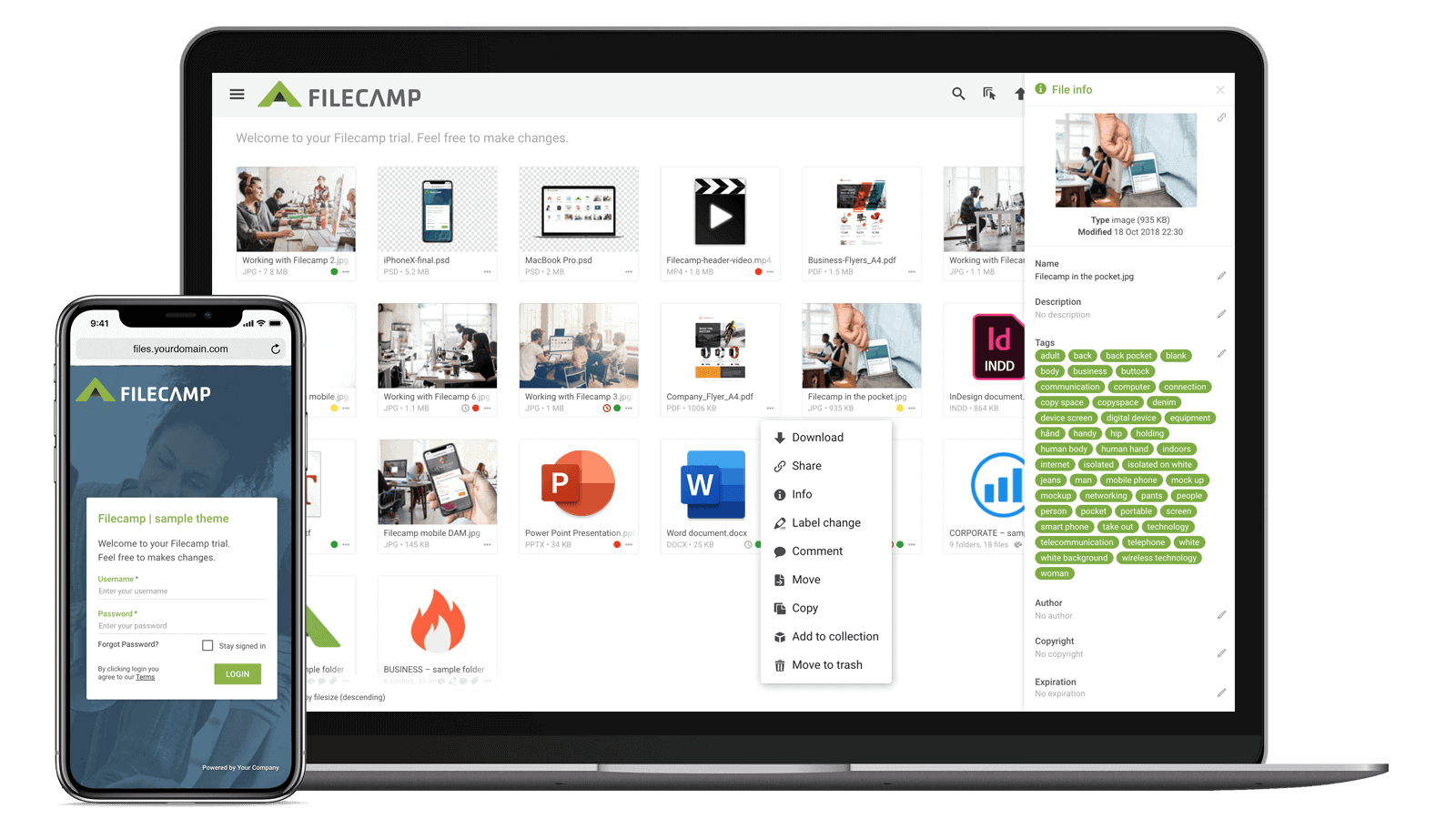 In general, file-sharing software works in one of two ways. With the solution, a user can access files stored on:
another PC - this is called peer-to-peer or P2P file sharing
a server
It's not uncommon for many small businesses to use file sharing via P2P platforms, especially when sharing large files exceeding email limits.
P2P networks used to be so popular that they were often used to distribute copyrighted material such as music, movies, software, and games. Think of the likes of Napster and Limewire. The idea basically was for you to install an app where you could gain visual access to the files that were being shared within that P2P network. The network members could act as both server and client at the same time. There was no centralized server from which to access the files you could speak of.
Nowadays, many businesses choose to upload files to a centralized server, which can be a physical one or a cloud-based one. Only authorized users can access the files, depending on the set permission settings. If you are authorized to gain access to the file, you can either edit it, download it, delete it, or even share it. Alternatively, a user uploading the file can restrict permissions and only allow viewing it.
A file management software solution offers different packages depending on the organization's needs.
The allowed number of transfers, maximum file sizes, software's interface, and plan prices have to be considered when choosing the right software. Some solutions allow for unlimited users in all plans. Other software solutions charge per user per month.
But let's go back to our original question: what is the importance of file sharing software in the first place?
Importance of file sharing using software
File sharing software offers businesses specific benefits they wouldn't otherwise be able to avail of if they stick to the old paper ways of doing things. Here is a list of the things file sharing software can do:
1. Ensures security
Improper file sharing can bring risks of malware infection, hacking, and even accidental disclosure of information outside your organization.
With a professional file-sharing system in place, you have more control over who can read, edit, and share files. A file-sharing system will give you more control over the files that are shared and with whom.
Just picture this scenario: You're sending the business logo and sample design fonts to your recently-hired freelance designer so they can start on the marketing collateral for a soon-to-be-launched campaign. You accidentally send the email containing all that sensitive information to all the people on your mailing list, and it ends up in the hands of your competitor.
With file-sharing software, the chances of your document ending up in someone's hands other than the intended recipient's decrease. That's because you typically remove that step of sending the files in the first place. To access an important file, all a recipient has to do is log in from their computer to the program after you've given them access to view and edit the document.
Additionally, some platforms offer virus scanning just as when the user downloads the files from them. So, when the file gets to you through file-sharing software, chances are, it's free from any virus that can infect your computer. So, those sensitive files your computer might contain and that need to be circulated for a project to be completed are completely secure.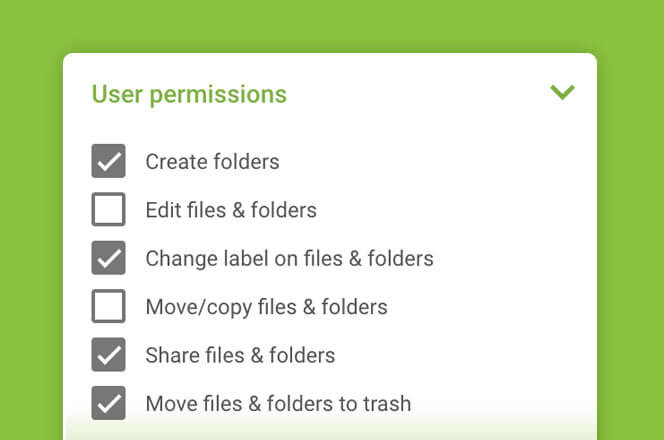 Some software allows for encryption while data is at rest and when they are being transferred. Features like link expiration can also come in handy for some organizations.
2. Creates a centralized knowledge base
Sharing information, reporting project progress, and task management are three of the critical elements of a successful project.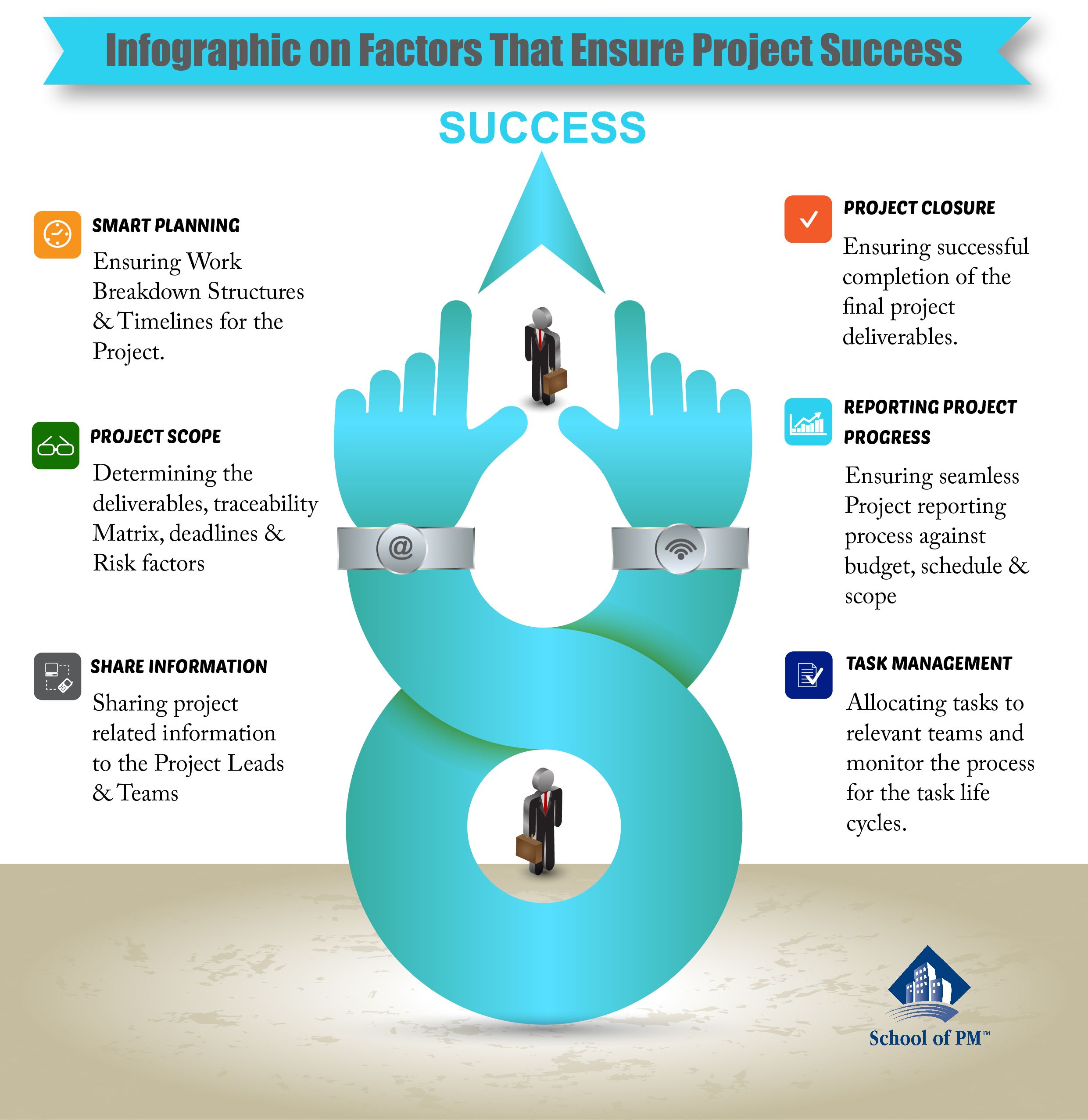 It's easy to lose track of the latest document version when you keep sending files through email. You'd have to search your inbox and read through each email to determine which of the files attached is the updated version or the version that was sent on a specific date.
On the other hand, file-sharing software can let you create a centralized knowledge base. It's a lot like sales software that contains relevant information on customers, leads, and prospects. File-sharing software can show you the history of the project in one place. With just a few clicks, you can access all the documents that were created for a specific project. You can even go as far back as when the very first document was first created.
Most businesses are required by law to maintain an audit trail of files with personally identifiable information. But even when it's not mandatory, it's good practice. It helps to track the movement of business information to protect it in the first place. A file management software solution shows the status of your file transfers. It also helps you show who did what, where, and when. So, when something goes wrong and you need to conduct an audit to determine what happened, you can just go back to the file-sharing software and get that information.
3. Helps you cut costs
With digital collaboration, you can help cut down on a company's expenses. Because you no longer need that physical paper to share files, you don't have to spend as much on purchasing just that. The average American office worker uses approximately 10,000 sheets of office paper per year. That's a lot of paper you don't have to buy.
You no longer have to purchase discs, printers, toners, photocopiers, either. Since you no longer have these items occupying space in the office, your business no longer needs to spend as much for a big space. Your business might even decide to follow in the footsteps of others and stop renting a space altogether. Some transformed their brick-and-mortar store into an ecommerce business that thrives just as well, or maybe even better.
With paperless file sharing, you no longer have to pay couriers to ship documents to and fro. At the end of the day, that ensures efficiency and ensures your project is completed within the deadline.
4. Efficient project collaboration
With file-sharing software, all the members of your team can have access to a critical document and make changes to it at the same time. If you have marketing collateral that needs to be checked as soon as possible by the graphic designer and the editor, for example, instead of having each of them perform their tasks in different instances, you can have them log into the file-sharing system at the same time and perform their respective tasks. That allows you to save time and ensures you get the final output within the deadline specified.
With file-sharing software, you can also ensure that all team members have updated versions of the same document. It's quick and easy to find versions of a file to take off from. That's not a luxury that you have with email. Think of the many times you had to search through all those emails in your inbox to use it as your takeoff point and forward the final version to your boss.
When you make changes to a specific file, you can rest assured that the others will see those changes. The possibility of miscommunication–say, an editor making changes to a document that wasn't the updated version in the first place—is removed.
File sharing software also allows you to continue working on a project even when a valuable team member quits or is suddenly missing in action. Imagine you are a manager of a team of graphic designers, and your department is working on a new publication. If the team lead who has all the relevant designs suddenly quits or gets sick, without file-sharing software, the entire project could have been affected. With file-sharing software, all you have to do to continue the project is log on to the program.
5. Helps you manage larger files
If your business manages large media files such as videos, 3D models, design files, or the like, you probably are familiar with the struggles of sending them out to team members who need to work on them.
Emailing large files is not an option. Sure, you can break down a project into multiple components and send those in separate emails to get things done. That, however, takes a lot of time. Besides, it can be very confusing for email recipients. If the files are downloaded by the recipient, they can also occupy too much computer space. Generally, using emails to send (and receive) large project files is not a good idea.
If you use a file-sharing platform, you can send files in one go with no size limitations. The files don't have to occupy that much space in the computer either since they are typically already on the cloud.
In Closing
No one can deny the importance of file sharing in any business process. For business processes to be efficient, therefore, it needs to be efficient as well.
That's why file-sharing software is so essential. File sharing software can help ensure team collaboration in many ways. It can help ensure security and create a centralized knowledge base. It can also help you cut costs and ensure efficient project collaboration. The tool can help you manage larger files, too.
The traditional ways of sharing files are already obsolete. If a business wants to succeed, it needs to leverage technology to cut down the time spent on sharing essential files. The key is to choose the right software that addresses all the business' needs and meets its requirements. Once you implement the file-sharing software solution in your business, it will be in a far better position to reach project and overall business goals.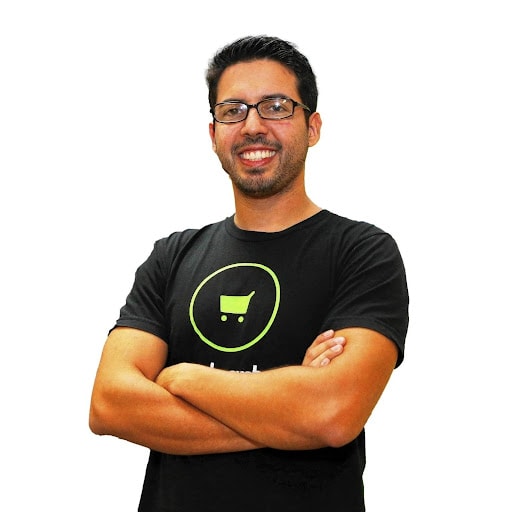 Jimmy Rodriguez is the VP of eCommerce of
Shift4Shop
, a completely free, enterprise-grade ecommerce solution. He's dedicated to helping internet retailers succeed online by developing digital marketing strategies and optimized shopping experiences that drive conversions and improve business performance.
Published April 2, 2022