How To Use Watermarks To Protect Your Images And Your Brand
Watermarks are an essential tool for creatives working in digital mediums. They enable you to protect your brand and grow your reach.
We're going to tell you everything you need to know about creating watermarks and using them to protect your images.
---
As a photographer or a designer, your creativity is the resource you convert into revenue. So it makes sense to protect your creativity and to protect the work that you create from being misused across the web.
Unfortunately, many people from bloggers to big businesses see photography and imagery as a free resource, something they're entitled to use without paying. Because they don't understand the challenging creative process that goes into the creation of your images, they don't respect the ownership as a result.
This is where watermarks come in. Watermarks give you control over your images, wherever they are used on the web.
Let's take a deep dive into watermarks – what they are, why you need one, and how exactly you can add a watermark to your images across desktop and mobile devices.
---
What Is A Watermark, And Why You Need One
In essence, a watermark is a simple stamp that you can add to your images. Usually, it will be of low opacity, making it semi-transparent, which allows the viewer to see your image in a form of a preview. Sometimes a watermark will be subtle, almost invisible to the average viewer, yet at other times a watermark may be obtrusive, stamped across the middle of the image and taking up much of the frame.
"There are a number of reasons why you may want to add a watermark to your images," says Alison Halliday, a graphic designer at Writinity and Last Minute Writing. "The purpose behind a watermark will usually determine where it's placed on an image, its opacity, and how you size it." Here are some of the reasons why you might want to add a watermark to your image.
To extend your brand

A watermark usually takes the form of a logo, so placing a watermark across your images allows you to present a cohesive branding across all your output. As a photographer or designer, your brand is an essential part of your business and a watermark is an opportunity to promote it.
To emphasize your ownership

It's incredibly frustrating for photographers and designers when their images appear without credit. With a watermark, everyone will know who created the image they're looking at, and those who want to use your image will be discouraged from using it without crediting you. In a way, your watermark becomes your signature and signs your work in the way a painter scrawls their name in oils.
To create a preview of an image

A large watermark, obtrusively placed in the center of an image, allows clients to preview a proof image you have created for them. A worry for designers is that when you present an image to clients for feedback, you're giving up your valuable work which they could then use without paying you. By watermarking your images, and offering a final image sans watermark once payment has been received, you'll ensure that clients treat you and your work with respect.
In the digital world, it's sadly typical for photographers and designers to see their work used without credit or permission. Watermarks encourage clients to pay for quality images, and when people do use your images in free locations your watermark means that you rightly receive recognition and publicity. Watermarks are an essential tool for creatives working with digital media, so let's explore how you can use them.
The Basics
When it comes to designing a watermark, it's important to get it right. A watermark appears on every image in your output, meaning clients are going to be seeing it again and again. Changing watermark water down your branding and it can be confusing for clients - a watermark is for life, not just for Christmas.
Let's take a look at how to design the perfect watermark before taking a deep dive into the right tools for adding it to your images. Since there are a number of reasons why you might be designing a watermark for your images, we'll look at these individually to direct your design process.

Branding Watermarks
If you aren't already considering branding as integral to your digital strategy, you should be. By branding your images, people will discover you and your skills wherever they encounter your images. A strong brand will bring you more clients and strengthen the loyalty of your existing customers.
When a watermark is used as part of a branding strategy, it's essential that you build the watermark design to be closely aligned to the resting of your branding - colors, shapes, and logos need to be consistent across the brand. A watermark with the intention of promoting your brand needs to tread a delicate balance - standing out to the viewer without hampering their appreciation of your design. Place your branded watermark in the bottom corner of the image and make sure that the opacity of the image isn't turned up too high - you don't want your logo to fade into the background.
Signature Watermarks
Signature watermarks differ from brand watermarks because they're simply indicating ownership of an image rather than pushing a digital marketing strategy. A signature is there to tell people who created the image if they choose to look - it means your images are always credited no matter who uses them on the web. However, a signature should be unobtrusive, allowing your images to stand out independently from your brand.
The signature is likely to be your name or your company's name. Because it's going to be placed on any number of images, it needs to be legible up against a variety of backgrounds so choosing a clear font and a solid color will ensure anyone can read your signature. Often, creating two signatures, one in light tones for dark backgrounds and vice versa, can give your signatures flexibility for all images.
Proof Watermarks
"When you're adding a watermark to an image to show a client a work-in-progress or to request feedback on a project, branding and signature are no longer the primary aims of the watermark," says Gwen Smythe, a photography blogger at DraftBeyond and Researchpapersuk. "Rather, the proof watermark is ultimately rendering the image unusable in a professional setting, ensuring that the client can't take the images and run, refusing payment down the line."
This means that your watermark can be more obtrusive than the branding or signature watermark - in fact, it's often best to place it centrally in the image, possibly enlarged to fill a large proportion of the frame. Simultaneously, however, you need to ensure the client can clearly see the design elements of the image to provide feedback on the process. To this end, a high opacity helps the client see through the watermark. A proof watermark should be obvious in the sense that it makes it clear that this is not a finished product, but transparent enough to allow a functional appraisal of the image itself.
How you go about designing a watermark will depend on its function and you may have a portfolio of watermarks for different purposes. Once you've built the perfect watermark you need to add it to your images - there's an array of tools for this purpose, found online, in Android and iPhone apps or in software such as Lightroom and Photoshop. Let's move on to learning how to overlay watermarks on our creations.
The Best Tools For Building And Adding Watermarks To Your Images
Online Watermark Tools
If you don't want to go to the hassle of downloading a program, there are loads of browser-based watermarking tools that you can take advantage of. Our favorite is PicMarkr, because of the way it integrates Facebook and Flickr to allow you to pull photos from your favorite photo-sharing sites and watermark them all automatically rather than uploading everything individually.
Unfortunately, PicMarkr gives you limited functionality in choosing the opacity of your watermark so it does not quote an all-purpose watermarking tool. If you need semi-transparent watermarks, try the web tool PicMark to add watermarks to all your images.
How To Create Watermarks In Lightroom
Professional designers and photographers are likely to be working with premium programs such as Lightroom or Photoshop. In Lightroom, you can add watermarks to your images - as long as they're in JPEG, PSD or TIFF form. Convert your images into this format and then add watermarks when you export the image. You'll see a drop-down menu - follow Edit Watermarks into Watermark Style to choose between text and graphics.
If you're adding a graphic watermark you'll need to have the design saved locally, so build your watermark in advance. You can't combine text and graphic options in Lightroom, so if you need a combination of these features incorporate them in advance in your watermark graphic.
How To Create Watermarks In Photoshop
Photoshop is renowned for its functionality so it comes as no surprise that you can create great watermarks in Photoshop. You'll create watermarks in Photoshop by utilizing the brush tool - the first thing you do is design your watermark, making sure to produce an image with a strong enough resolution that you won't lose any quality if you need to expand it.
Once you have your design, draw around it with the marquee tool then navigate to the edit menu and locate Define Brush Preset. This saves your design as a brush in the brush catalog and you can overlay it on any future images.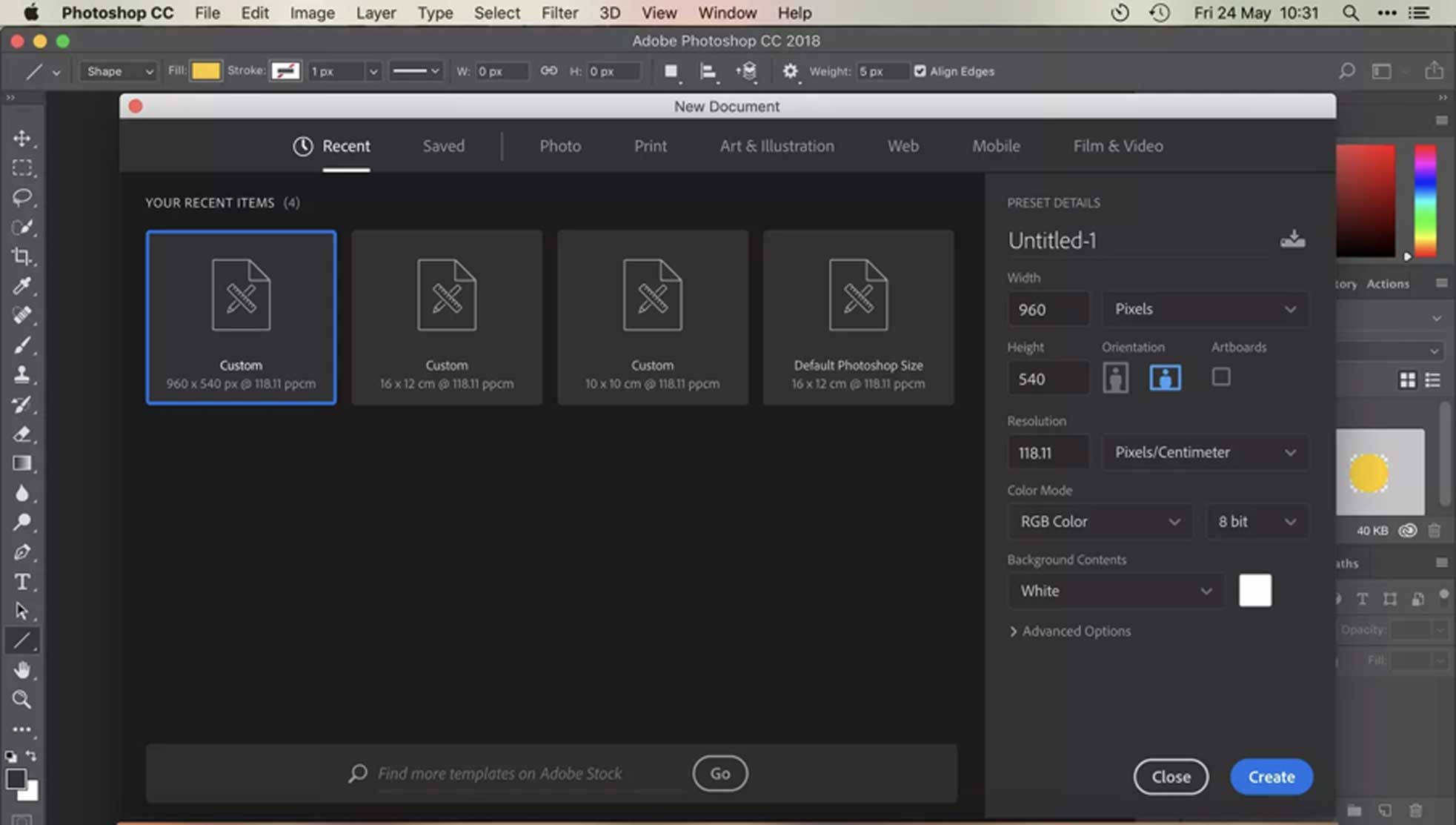 Other Watermark Software For Desktop
Not everyone wants to splash out on Photoshop but fortunately, there are other desktop software options for adding watermarks to your images and some of them are even free. Having a desktop-based program for your watermarking means you can keep all your images on a local drive, and if you're watermarking on the go you don't even need an internet connection. For Mac users, try PhotoBulk, available as a free trial, or get the full program for a one-off payment of $10. Windows users as well as Mac users can try uMark, a popular free program that gives you control over opacity and design and lets you watermark in big batches.

Watermark Apps For Your iPhone
Watermark Apps For Android
Marked For Life
Watermarks are important tools for designers to protect their creative output in a digital environment. Watermarks can ensure that clients don't run off with your designs, but they can also be used as part of sophisticated branding strategies, strengthening your business and its reputation across the web. Stop putting your images out there with no Plan B - watermark your images today.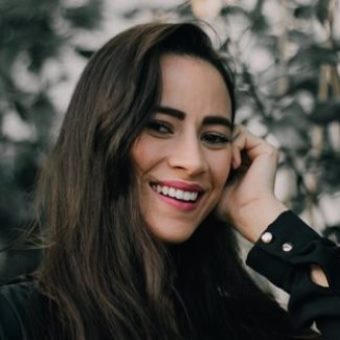 Ashley Halsey is a writer and lead designer at
Assignment Writer
and
Gumessays.com
. She studied fine art and photography before polishing her design skills and transitioning into the corporate sphere.
Published December 20, 2020