Definitive Guide To Defining Metadata Strategy Before Migrating DAM
Digital asset management (DAM) may seem new to businesses. However, no matter the industry, if technology is involved, then chances are, DAM will probably have a hand at things.
DAM refers to a system that plays a part in the following entities:
The business process in a company or organization, AND
Its ability in being a form of information management technology
As such, a DAM solution has many responsibilities in a company or organization: storing, organizing, managing, accessing, and distributing digital assets.
However, for DAM to be migrated into the company/organization, there has to be a metadata strategy. Such a strategy will help DAM migration run smoothly, and ensure that the metadata is accounted for.
---
In this definitive guide, we'll cover the following:
What metadata is
The data orientation when it comes to metadata
Strategy
Why having a strategy is important
Consequences of not having a strategy
When you can't implement a strategy
Components of a metadata strategy
Implementing a strategy in 5 tips, AND
Choosing DAM vendors
---
Metadata
Metadata is widely referred to as data within data. It shows the rawness of the data in context, such as the data type, data elements, the size of each element, source location, and so on. When metadata is identified and documented, companies or website runners can categorize and organize assets, and then format them for all appropriate applications.
Metadata and Data Orientation
When it comes to data orientation, a metadata strategy can help companies/organizations achieve goals by focusing on sharing the data assets of said companies/organizations. How? By valuing data and its components and usage within and throughout a company/organization. A metadata strategy maps out a plan for managing requirements for information that the business leaves to IT; and, it highlights how important a central data administration department is for a company, when it comes to data quality, integrity, and reusage. Once everything is said and done, the strategy lets the business measure the value of their digital assets.
Why Having A Metadata Strategy Matters
Nowadays, companies want to ensure that their data is safe and secure – inside and out. In fact, many companies have already gone as far as creating metadata strategies to help them redesign systems environments, and improve their data and information elements. This customization of system development and implementation methodology provides data/metadata orientation for how businesses can effectively understand their data resources.
With that said, this strategy is beneficial in leading IT departments of any industry in how to analyze and use data that their companies collect and store. As a result, the collected and stored data can be used to predict trends, understand consumer demographics, and recognize any discrepancies.
---
Consequence Of Not Having A Metadata Strategy
Not having a metadata strategy can cause significant problems on the backend of business. In the backend, you may have systems that get to work as one to get tasks done. However, in what's called a "stovepipe system," each part of it will run by its own rules, thus having different functionalities being scattered around. In other words, these "systems" run separately, instead of working together as a unit.
So, without a metadata strategy in place, here's what may take place instead:
Content structuring without proprietary templates
Content management without proprietary CMS data fields
SEO lacking meta tags
Lack of page views and tags
Empty analytics
No metadata being used for internal search
Digital assets lacking proprietary tags
No custom data model for backend data
The list goes on, unfortunately.
With a metadata strategy, content is managed and tracked, while all systems can work together as a unit to ensure data usage and storage.
When You Can't Implement A Strategy
Filecamp suggests that having a metadata strategy isn't necessary if your company doesn't want to adapt to significant changes. Whether the refusal to adapt is for corporate reasons, or due to feedback from employees, migrating DAM is still something to think about, and whether or not a metadata strategy will be effective in bringing that idea into fruition. With that said, it's not recommended to purchase a DAM solution without having a strategy in place first, or else you'll risk being stuck with someone else's visions and expectations, rather than yours.
Components Of A Metadata Strategy
A metadata strategy should include the following:
Organizational meanings of "metadata"
Metadata's role in the organization
How to approach Data Governance and Stewardship
Metadata usages
Deciding on:
Business definitions and names
Systems definitions and names
Training requirements
Data models, along with element relationships
Element sources and targets (i.e., programs, files, databases, etc…)
Sources of metadata (i.e., tools for data modeling, documentations – print or digital – that are stored in the database(s), etc.)
Quality of the metadata sources (i.e., absolute, relative, historical, etc.)
Metadata storage (central and or distributed)
Metadata consolidation
Metadata product evaluations (i.e., data dictionary, repository, warehouse manager)
Responsibilities:
Capturing metadata
Standards and procedures
Data modeling
Naming standards (i.e., abbreviations, code values, etc.)
Metadata maintenance
Security, etc.
5 Tips On Defining Metadata Strategy
For a metadata strategy to work, it needs a rules-based system of attributing metadata. In turn, the metadata can benefit the user base, as well as make for easier asset identification within the system.
With that said, here are 5 tips on how to implement a defining metadata strategy before you migrate your DAM:
#1: Define Goals For Metadata Strategy
First things first: Your company needs to have goals for metadata strategy. Like any other strategy, it takes setting some goals to define how you want to go about with said strategy. Goals serve as the foundation for the strategy, as you implement it in your DAM migration.
Consider these types of goals for your metadata strategy:
Know how your users will use the system and why.
Track and share assets with DAM
Share assets to customer-based websites
Share assets with external users and sources
Without goals, your attempt at a DAM migration will run into a dead end.
#2 Take Inventory
Like any other business, you'll need to take inventory. Now, in the case of migrating DAM, you'll need to take inventory of the assets that you'll be migrating into that system. Before migrating DAM, have a look at your digital assets, and what's viable for taking part in the migration. In this way, you're separating the wheat from the shaft, meaning that the migratable assets are migrated.
Migratable assets may include:
Documentations
Media (i.e., pictures, videos, etc.), AND
Other important files
No matter the details and contents of your files, storing DAM starts with taking inventory. By doing so, it'll be easier to determine what metadata is the most important, thus having you prioritize it through content audits. You may want to use a content inventory template, since taking inventory should be done regularly to help you and your company stay organized.
#3: Make Users Your Priority
Believe it or not, users are the most important for any business or organization. Therefore, your users must be front-and-center when building a case for DAM migration. In addition, you'll need to establish a user-centric approach for those in the company who will utilize the system the most. That means identifying your users':
Demographics
Preferences
Search queries, etc.
These bits of information are considered metadata, because they're tracked and recorded within the main data. With that said, your metadata strategy should depend on who your users are, and what they're like. By putting yourself in users' shoes, the DAM migration will make better sense for your company. Think of this as creating a library of users that are beneficial for your business – the ideal user, if you will.
#4 Have A Rules-Based System
As you keep your users in mind, you must also set some ground rules for DAM migration. Establishing ground rules should be one of the main duties, when you define your metadata strategy.
As previously mentioned, metadata can be found inside the main data. However, how you want the metadata to look when you go inside the main data and analyze it is vital. In other words, you may think about changing date formats, if the metadata is showing variants of dates that you don't recognize or use. (For example, you might not recognize the date format 22.05.19, if you're used to the date saying something like May 22, 2019.)
Plus, keep in mind how you name your files, because the metadata will organize them by default, unless you set some rules on how to organize them. You can either organize assets chronologically, alphabetically, numerically, and so on. By setting rules, not only will you keep your metadata organized at any time (especially during inventory), but you'll also see what data is deemed viable for your company or organization.
As for keywords, you'll need to keep them in mind as well. Keywords are descriptive terms that add to asset records either as a free-form text field, or when picked from a pre-existing list. Like any other metadata, keywords help you find specific assets within seconds. One way to gather the right keywords is through taxonomy, a process where hierarchical keywords are curated for future usage.
#5 Draft A Procedure And Policy
As you focus on the following, as mentioned above:
Goals
Inventory
User-centric approaches, AND
Having a rules-based system in place
… you'll now need to draft a procedure and policy. You heard right: Drafting your strategy is essential, because the last thing you want is to have an incomplete or incoherent strategy written out will cause confusion, when it comes to migrating DAM.
Therefore, to ensure DAM administrators know how to properly govern metadata is by drafting, and then writing, a metadata procedure and policy document for the users that they serve. As such, the policy must be able to:
Tell users what metadata they can use
How metadata should be attributed
The importance of metadata
With that said, this important document should include the following:
Principles for data ingestion
Principles for data security
Common metadata terminology
Examples of metadata usage
Principles for data retention and storage
As you write this policy document, keep in mind that the goal here is to educate users on the value and context of the metadata that's going toward the DAM. This also helps users spot any inconsistencies that might be in the metadata.
Choosing A DAM Vendor
When working with a Digital Asset Management Software, you'll need a reputable vendor that can help you facilitate sharing and collaborations on files. Be sure to look at pricing, because prices differ according to the vendor and the DAM type. Plus, you'll need to think about how long you'll need the vendor, because pricing will be dictated based on the duration of service that you want. With that said, you don't have to be committed to a long-term agreement if you don't want to. Just keep in mind the possible hidden fees like installation fees, hard and software costs, IT protection, and so on.
DAM vendors like Filecamp are affordable cloud-based solutions, as they work with creative businesses to help them share and collaborate on files. Filecamp is your one-stop solution to managing your digital assets such as company visuals, videos, stock photos, documentations, and more. With innovative tagging and powerful search features, this DAM solution has your metadata needs and tasks covered.
Conclusion
Metadata is of the utmost importance, when dealing with data in the form of digital assets. Metadata is considered the "foundation" for systems – including DAM software, because data assets need to be organized and monitored as much as possible. With data and information in hand – thanks to DAM software – companies can get that competitive edge in their respective industries.
Thus, having a metadata strategy that will work with DAM migration is essential, because it allows companies to make good use of their data assets, produce the right applications, and serve its users to the best of its ability.
So, there you have it!
We hope that this definitive guide helps you create an effective metadata strategy that you can use towards DAM migration for your company or organization. By defining your metadata strategy, and learning about your user base and their information, your DAM migration will run smoothly for your business for many years to come!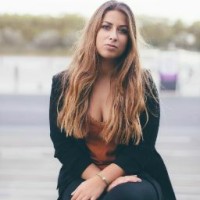 About the author
: Kendra Beckley is a writer and editor at
Write my dissertation
. As a business marketer, she helps companies enter a new market and build long-term relationships with partners.
Published May 20, 2021