What are the trends in the UI/UX designs of a mobile app?
Every new technological development has the potential to fundamentally alter how people perceive their surroundings, which presents both significant difficulties and promising opportunities for contemporary UX designers.
In many ways, this dynamic sector involves balancing new methods to engage users, paying attention to and meeting their demands. And as we follow the trends that will define the UX design industry in 2023, it's clear that the industry is developing in a way that goes beyond measurements and instead chooses to focus on the people we are designing for.
User interface (UI) is a crucial component of user experience (UX), the logical and practical organization of pieces. User interface design makes interacting with a product simple, effective, and entertaining for users.
So what does the market prognosis look like for 2023?
---
1. Inclusive Design
A thorough grasp of user backgrounds and abilities is the foundation for inclusive product experiences. Inclusive digital interfaces can positively affect the user experience by encouraging a sense of belonging. Most designers today are aware of inclusive design and why it is crucial. Businesses understand the importance of inclusivity and accessibility and how it should be at the heart of their services.
Inclusive design includes the methodologies for creating products that comprehend and empower people from various backgrounds and abilities. Accessibility, age, culture, economics, education, gender, geography, language, and ethnicity are all factors that inclusive design may consider. The goal is to satisfy as many users' needs as feasible.
A critical shift from merely checking boxes to designing for all users by default is due to the gradual integration of inclusivity into the UX design process. It is about understanding consumers and modifying user interfaces to meet their diverse demands. Inclusive design generates inclusive-design patterns.
2. MotionSense Technology
Motion can enhance the user experience and formally recognize user activities through motion, text, and visual elements. The useability can be supported by motion technology. Users can form expectations about what they see. When viewing an animation, they examine how it functions. A UX designer's responsibility is to reduce the discrepancy between what users expect and what they experience. Advanced testing, user research, and prototyping developments will be necessary.
Motion-sensing technology will force designers to reimagine the user experience as voice technology continues to alter how we interact with our devices. Designers must first understand how people think about gesture-based interactions in their minds. Ultimately, this might call for novel and innovative user research and testing methods. As with any new technology, privacy and security are issues that need to be addressed. While designing intuitive gesture-based user interfaces, designers must ensure adequate security mechanisms are in place.
3. Personalized experiences
We live in a hyper-personalized era, as evidenced by Netflix's curated program recommendations, Instagram's buying recommendations, and Shopify's pre-made playlists, to name just a few. Businesses are collecting more information about their clients, including demographics, behavioral data, and localization. Tailored experiences are just too amazing to pass up on, especially with artificial intelligence, to make sense of it all.
Businesses (especially those involved in eCommerce) profit from personalization since it allows them to target potential customers with data. Additionally, it benefits users by giving us a more streamlined online experience and the information we need without asking for it.
In the past year, personalized user experiences have grown more prevalent, and businesses now want to know how to offer users a "whole package." Designers strive to connect on a personal level that respects the user and elicits an emotional response while responding to the individual demands of the user.
Personalization is essential for improving the user experience. Users today search for greater practicability when using internet goods and services. And right along with it, their expectations are rising swiftly and readily.
You can tailor your user experience based on your target audience and the research you've done. Knowing who you are serving will improve your performance. The eventual goal of machine learning (ML), artificial intelligence (AI), and user experience (UX) are to comprehend human behavior and forecast what potential consumers would do next. All of these technologies are built on predictive analytics. It can be used to evaluate user behavior, preferences, and traits so you can give them a personalized and distinctive experience.
4. The UX Audit
A User Experience Audit (UX Audit) identifies problematic aspects of a digital product, demonstrating which features are frustrating users and impeding conversions. Similar to financial audits, a UX audit makes recommendations for changes based on heuristics, in this case, user-centric enhancements, after expanding on the current scenario. A UX audit should ultimately show you how to increase conversions by making it simpler for users to accomplish their objectives on your website or app.
Although not particularly new, UX audits are becoming more popular. Businesses are turning to UX designers because they understand how important it is to put the user first, whether they offer a service, a product, or both.
A UX audit examines an existing good or service to find usability and design problems. A UX audit can give those who are too familiar with the product to recognize its shortcomings a new viewpoint, making it particularly helpful for businesses that still need to hire UX consultants. UX audits can be completed over a few days, much like the increasingly well-liked design thinking workshop, and result in an in-depth report with valuable recommendations.
5. Voice Technology
These developments are seen by many as an exciting step toward the long-desired apex of voice technology. However, some people have severe reservations about voice assistants' tendency to resemble humans. What if voice assistants are so convincing that we stop realizing we're speaking to a robot? And how can we prevent the distinction between actual human interactions and intelligent assistants used as tools from being blurred? What constitutes the limit?
Learning to become a voice designer at the beginning of the voice revolution involved adapting the UX approach by creating placeonas and personas. Designers will face a new hurdle as voice technology becomes more realistic: navigating user annoyance and locating that sweet spot.
Suppose you incorporate voice user interfaces into your UX design. In that case, you can create your applications for products that only support voice interaction, which is very helpful if you want to work with intelligent environments. Voice user interfaces are becoming more common, more advanced, and more readily available at affordable prices. You will discover what users anticipate from voice communication and receive helpful advice on creating excellent voice user interfaces.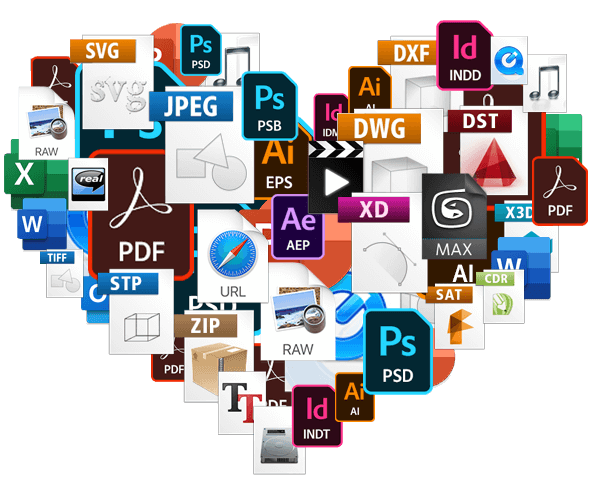 Here are five significant UI trends to watch out for.
1. Minimalism and simplification
Given its ageless elegance and simple content display, minimalism is one of the web design trends that will last the longest. Although trends come and go, the design method remains timeless -an enduring visual philosophy for designers working in web design as well as other media. It is a practical and beautiful design alternative. As with many constant design principles, it has undergone several changes and fits very well with many different techniques and design methods.
Look at the most well-known, leading tech companies, and you can spot a strong preference for simple, informative, minimal interfaces. A minimal design framework needs a strong foundation and structure for maximum effectiveness. Strong grids, visual balance, and careful alignment are essential elements of graphic organizing.
2. Brutalism and Antidesign
The brutalist web design style has progressively gained favor among some designers over the past few years and has begun to demand attention. Like most design fads, it was first mostly restricted to cutting-edge places. A design approach known as "brutalism" in digital media aims to appear unpolished, careless, or bare. It reminds me of early 1990s web pages. This feature of brutalism can occasionally be seen in the form of a sparse, nearly naked HTML website with blue links and monochromatic Monospace typography.
Antidesign websites have no visual hierarchy at all. Some use unforgiving hues, perplexing patterns, odd cursors, and needlessly irritating movements. The overall impression is of shoddy designs from the 1990s on steroids.
Flat style, powerful lines, contrasting colors, aggressive writing, and real/life photographs are something to look forward to in 2023. However, the apparent lack of a grid is one of Brutalism's key distinguishing characteristics in this latest edition. It uses all the other characteristics at the moment but follows a more conventional layout frequently used in different design styles.
3. Glass Morphism
Over the past year, the current UI design approach known as "glassmorphism" has been slowly gaining prominence. It is frequently used in online and app design and is swiftly gaining popularity. However, it is only sometimes a novel concept.
The design is primarily influenced by elements that Apple first released with iOS 7 in 2013. It reappeared in November 2020 when Apple reinstated the effect with its most recent version, MAC OS Big Sur.
Although achieving this effect isn't particularly challenging, there are a few things to consider. Glassmorphism must be utilized to the best of the designer's ability, and it's crucial to use it sparingly. This style shines brightest when only one or two elements are used. For others, regular contrast adheres to standard guidelines in UI design.
4. Aurora backgrounds
We are starting to see many new creative UI design opportunities develop as design trends march toward the future. The aurora background trend from 2021 continues to enchant consumers with subdued, blurring streaks of color that give the page an amiable and natural appearance. Aurora hues can cover the background or draw attention to specific user interface elements.
Splashes of color that are soft, subtle, and blurred appear pleasant and natural; they are also more eye-catching. These splashes can be used as a full background or to draw attention to specific key UI components.
5. Wild typography
Wild typography includes mixing fonts with shapes, photos, and emojis, putting a texture on it, choosing a very sophisticated font in its form — and experimenting with the grid as you like.
It can result in an intriguing, eye-catching effect. However, it can also be wholly unreadable and irritating — keep the user's comfort in mind in the first place when designing.
Wrapping up
This blog has tried to find out some of the latest UI UX design trends to dominate in 2022. Make sure you adhere to all these trends to reach a million customers.
Good luck.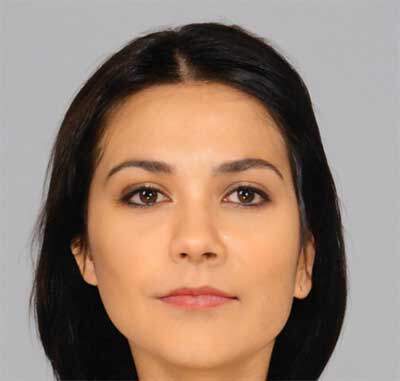 Tricia Pearson is an experienced writer at
Net Solutions
with five years of domain experience across marketing, Tech, and B2B solutions. She works to inspire creativity and encourages team members to bring their best to each project. Tricia thrives in competitive teams and gets satisfaction from late-night writing sprints. She prefers reading by the beach, hiking, and discovering new local cafes during her downtime.
Published November 11, 2022