Brand Asset Management: What It Is And How To Leverage It
Staying on top of your marketing strategy is a make-or-break element for your business. Brand asset management plays a huge role, a
practice you can leverage
in an ocean of competitive whales. 
However, brand asset management is more than just logos, colors, and templates. It's a way to tell your story and leave a persistent mark in the minds of your audience, turning your brand into a household name. 
In this piece, we'll consider the most important elements you need to work on for this strategy from the brand name down to the brand guidelines. By the end of the read, you'll be fully equipped to make the most out of brand asset management and create the indelible mark that will help you achieve your bottom line. 
Let's get right to it.
---
What Is Brand Asset Management?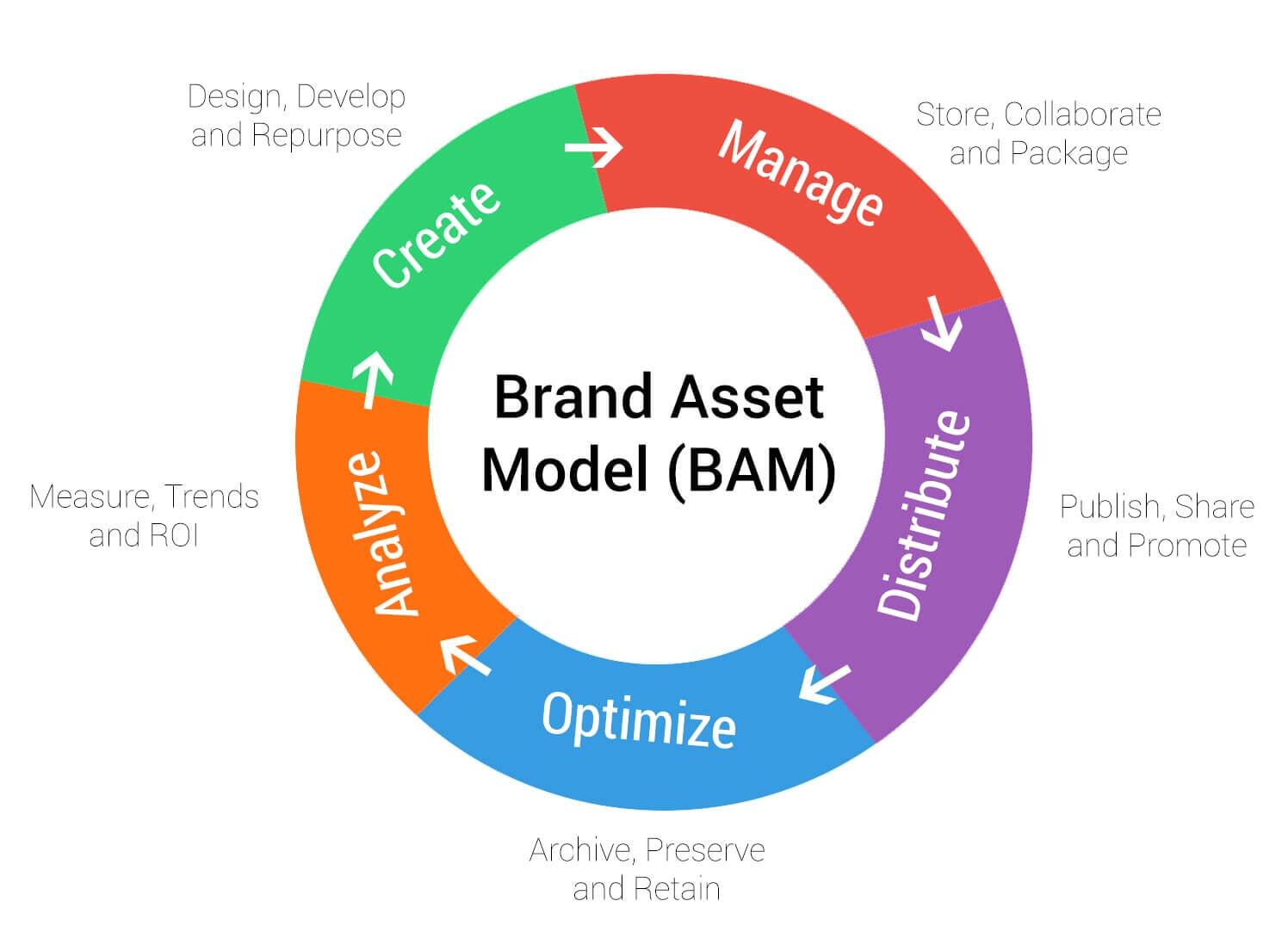 Brand asset management involves building or modifying your brand image and managing the lifecycle of branded assets, including their digital execution to avoid unnecessary duplicates. While it's an expensive and time-consuming process, it's a worthwhile strategy to take on because of the value it generates for the company.
It starts with the mission, vision, and company values. This is followed by developing strategies to communicate these elements through various channels like social media, advertising, public relations, and public events.
When investing in branding, ensure that your branding materials (including your logo, taglines, and web design) work together with your statements to create a unified message - a single source of truth about your brand.
Major And Minor Elements Of Brand Assets
An effective brand makes the identity and recall of products or services easy. It should be the first thing people recognize when they come across your company, so it should strongly impact the customer's brand perception.
Brands aren't just limited to logos; they are how customers perceive their overall interaction with your company. They are the backbone of any business, so they should stand out to make a lasting mark. Listed below are the types of brand assets you should include in your guidelines and project management planning.
3 Major Elements Of Brand Assets
A strong brand means an immediate and emotional recall of the company to its audience. To do this, the identity should come across as genuine and authentic reflected in the brand name, logo, and taglines.
1. Brand Name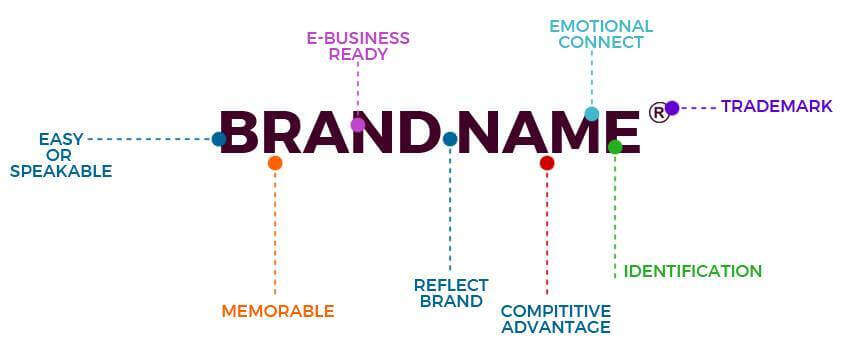 The brand name is an integral part of a company's identity. It gives people an initial idea about what the business is. A brand name can make the difference between success and failure.
A good brand name should be short, memorable, and unique. It should also be easy to pronounce and spell. This will help customers remember it more quickly in the long term.
An excellent example of this is PresetLove, a Lightroom filter provider. Incorporating "preset" in the brand name immediately tells you it creates pre-made filters for your images. If you want your brand to be associated with a specific location and industry, you can do it like how, GiliSports, the paddle board brand did it. They paired the location (Gili) and the industry (sport) to be what they'll be known for.
2. Logo
While text can explain a lot about a company, the visual element is what's easy to recall. Because it's quickly recognizable, companies normally have it on the packaging, website headers and footers, and other common touch points with current and potential customers.
The current trend is to have the logo as minimal as possible while at the same time, keeping a strong visual impact. It should represent what your brand stands for from the services down to its values.
A remarkable example of this is MarketBeat, a real-time financial data provider. Right off the bat, you'll understand that this company provides up-and-coming investment insight with how they incorporated the pulse reading to the first letter of the brand name.
If you want an excellent example of minimalism, you can look at how we did it with our logo too. Since our brand name is "Filecamp", we used a tent as part of our logo. Here's another great idea from Plerdy you can take inspiration from. The brand is about conversion rate optimization so they included a rising graph as part of their logo. Simple and easily recognizable.
3. Tagline
Brand taglines are short phrases that summarize the brand's values, personality, and beliefs. Having this creates a strong connection between your company and target audience reinforcing the message your brand name and logo communicate.


A good tagline should be memorable, unique, and emotionally resonating with the target group. Let's take Estuary's (a data capture tool) noteworthy tagline as an example. While they wanted to say a lot, they used multimedia to alter the last word of the tagline to fit all the characteristics they wanted to promote. It starts with: "Real-time data can be…" then the last text changes from easy to affordable, to practical, to no-code, and so on.
8 Minor Elements Of Brand Assets
After working on the 3 major brand asset elements, it's time to consider the nitty-gritty bits of the strategy. Here's where brand asset management starts to play a significant part. With elements coming together one by one, it's high time to manage these assets so you can make the most out of them.
I. Color palette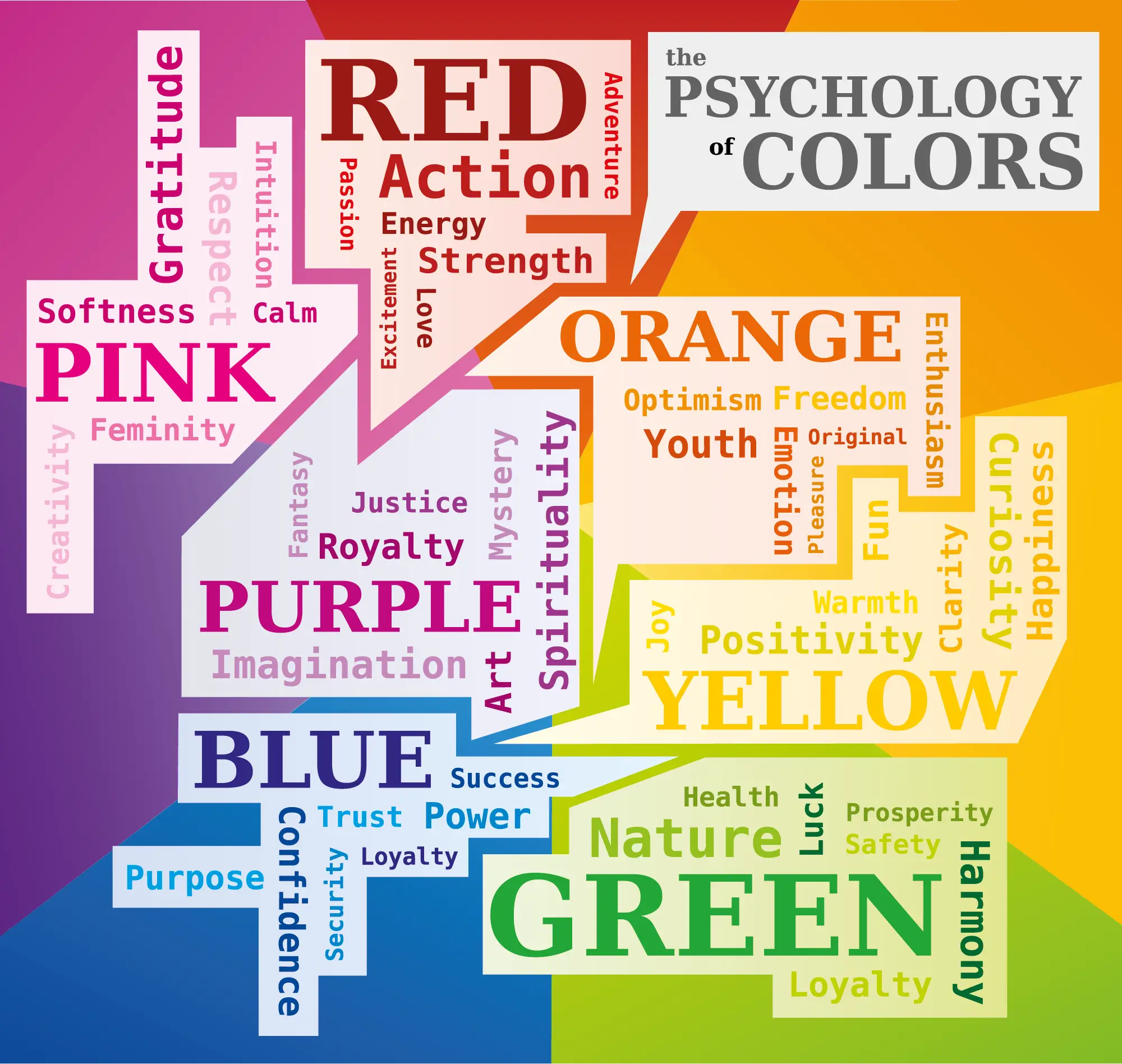 Color is an integral part of branding. It evokes a certain set of emotions and associations. Hence, a business needs to have a color palette that is cohesive and consistent with its brand identity.
According to Forbes, you can use colors to evoke emotional responses and cognitive perceptions of the clients or customers. Let's consider some examples:
Green connotes growth among other meanings, hence many health supplements and health protective equipment like Green Supply leverage hues of this color. This brand takes it up a notch by even using it in the brand name, nailing the point that it's an essential part of health and safety.
Blue indicates intelligence. So it's no surprise that Unscramblex, a recreational anagram game website leveraged this for their brand.
The main point: use colors that evoke the intended emotion from your target market.
II. Theme song
While not every brand makes one, a theme song can be used as a sort of "war cry". It usually comes with lyrics made for the company's vision and values.
Companies also use theme songs to create a sense of unity and loyalty among their employees and customers. Like a logo, it's also made as an effective brand recall tool.
III. Fonts
Brand fonts play a huge part in creating a company's identity. They are a visual representation of the brand style and must be recognizable, readable, and appealing to the consumer.
The font should match the personality of your company and reflect the values that you stand for. Take Agility Portal as an example. This company is an intranet software provider. Dealing with professionals, the font should communicate expertise and competence hence quirky serif fonts won't do. You'll see throughout the website that sans font is used, fonts that are easy to read and professional to look at.
IV. Design
Another critical element of brand assets is brand design. It can be likened to the clothes you wear. Put on a sloppy shirt and oversized pants and it'll be easy for potential clients to run out the door even before you start speaking. Whereas if you wear sleek fitting clothes, you'll give a lasting and striking impression.
If your store, office, or website is made with an erratic layout, uses conflicting colors and formats, and has typos all over, it'll look sloppy and untrustworthy.
Of course, there's the industry you're in to consider. The important thing is that the design of your touchpoints is consistent with your brand values.
V. Voice and tone
A company's voice can be divided into three categories: formal, professional, or casual. A formal voice fosters respect mostly written by academic writers, a professional voice connotes expertise where industry-specific words are highly used, whereas a casual voice uses conversational words and sentences.
As for the tone, there are two main categories: Direct and indirect. The direct tone is when you are told what to buy or what to do straight to the point. The indirect tone is when lots of analogies are involved.
VI. Videos
Video marketing is a powerful tool to connect with customers. Words can be overwhelming, but with motion pictures, the message can come across more interestingly and stays longer in the memory.
Videos can cover a lot of purposes. You can use it to promote products and services, advertise your brand, tell your company story, and explain product usage. You can even use it as a value-packed lead magnet offered to your audience without cost before they purchase anything.
VII. Brand guidelines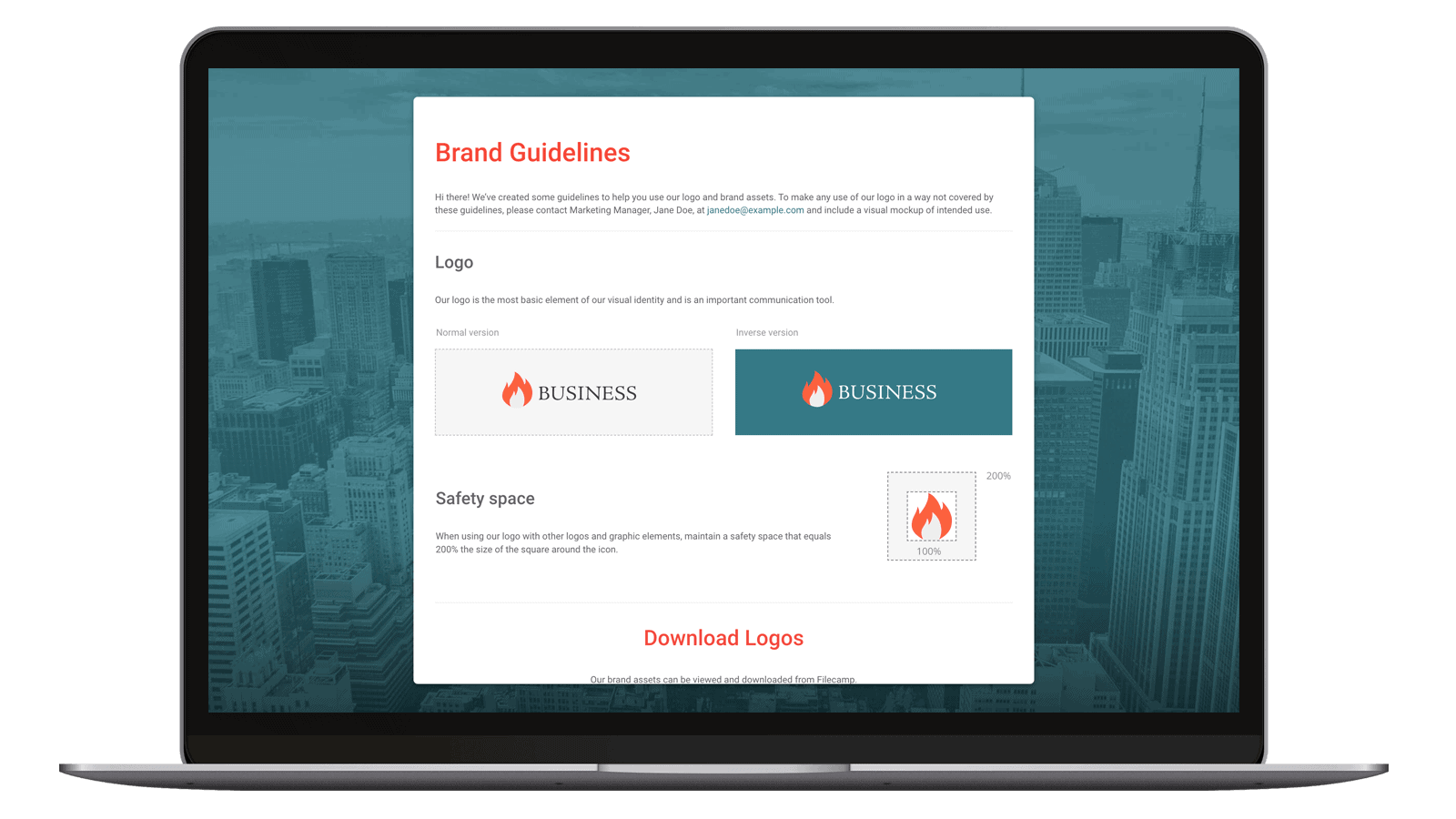 A brand guideline is a centralized document that defines the company's image from the customer's viewpoint. It ensures that all communications, workflows, products, and services are consistent with the company's values, personality, and story.
This guideline also helps prevent legal action against the company because it states what is allowed and not allowed as part of its brand identity. It can outline everything you've crafted to build and promote the brand. You can easily find online templates for this to make the work easier for you.
But how do you ensure that what you do comes across to your target audience the way you expect it? Let's cover the 4 factors of effective branding.
4 Factors Of Effective Branding
Effective brand asset management (BAM) is a combination of these factors:
A. Brand Identity
Brand identity makes the brand recognizable, hence it involves visible elements like the color, logo, and design. Brand asset management software comes to play when building one. When brand identity elements are organized and managed, it's easier to retrieve and leverage them when an opportunity arises.
B. Brand Asset Management Strategy
The branding strategy largely involves how the company communicates its products and services to the public. Among all the elements that play a huge role in this are the identity, values, voice, and overall vibe. When these elements are on point, you're assured the right message is sent across and that the brand recall will be strong.
C. Brand Message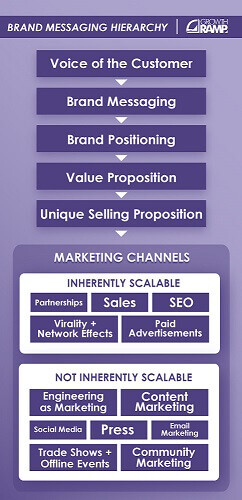 The brand message involves how you deliver your offer, how you speak to your target market, and how you convey your core values. Tone, voice, videos, and taglines play a significant role here.
D. Brand Promise
The brand promise is how you would convey what the target audience can expect from you with every interaction they have with the business. This can be incorporated into the brand message but should also be highly visible at every exit point a potential client has to make them remember what you can offer and how you can impact their lives.
Managed Brand Assets As Marketing Tools
While the brand elements listed earlier can all be communicated in the company's business establishment or on the website through content marketing, tapping into platforms with countless audiences means opening the doors to a larger pie of the target market.
Product packaging and store visuals are a mainstay, but to widen the network, tapping into social media channels like Tiktok, Instagram, and Facebook are viable courses to take. Brand assets, especially with digital asset management, can have more potential and are utilized better when used in social media. With a brand asset management platform, it's easier to find assets to leverage in posts and campaigns.
Additionally, collaborating with social media influencers and giving them access to your digital media can boost brand recognition if done with the right people. As influencers tend to have a loyal following who have the same interests, finding the right influencer could mean reaching out to the right audience. Appropriately crafted branding elements promoted to the right people will guarantee achieving the desired bottom line.
Brand Management Strategies Impact On Business
While there are several approaches to managing brands, the goal is the same - increasing customer loyalty, expanding the business, and increasing revenue.
Brand management strategy results in market penetration. This involves touchpoints on extending the company's products or services into new markets. Moreover, with this practice comes market development, expanding the products and services reach into new markets.
Additionally, brand asset management fosters product development. It includes innovation or the designing of new products that would touch the audience's needs closer and diversification where products are made to adapt to an expanded group of customers and industries.
As a fourth impact, this strategy stimulates co-branding where partnerships are made to create a joint product or service that offers more value than just what one company could offer. This also allows for licensing or the authorizing of another company to use your brand name on its products.
Now that you know what elements to prepare and how to effectively leverage them, let's now touch on the basic dos and don'ts to prevent any preventable issues.
The Dos And Don'ts Of Managing Your Brand's Resources
There is a lot of competition and pressure to stand out in the business world, and companies should manage their resources effectively. This entails knowing what's working and what isn't.
This section will briefly discuss the dos and don'ts of properly managing your brand's resources so that you can stay ahead of the game.
Do
Be a solution to the audience's needs and pains.
Keep your brand's voice consistent across all mediums.
Have a clear message that everyone on the marketing team understands.
Ensure your brand content, such as case studies and press releases, is relevant to your audience and provide them with actionable insight.
Don'ts
Neglect cloud-based digital asset management solutions.
Use jargon or acronyms that only people within your industry would know.
Be too formal where you sound detached or too informal where you sound unprofessional with your tone of voice. Marketing assets should hit the mark well.
Conclusion
Branding consistency is a critical component of the success of any business. With it, you can stand out from the competition and please stakeholders. But the caveat is that you prepare each element with a well-thought-out, coordinated, and organized plan - all possible if brand asset management is put in place.
While the brand name, logo, and tagline are one of the first things you should work on, all other elements, especially the color palette, tone, and voice should perfectly be consistent with the major elements.
Managing your brand assets well means having all the necessary tools in one place, organized in a brand asset management system, anytime you need them. This allows you to streamline your asset management tool with other platforms and team members with ease.
Once all the marketing materials are decided and crafted, review everything to make sure it goes in line with what's effective. Check the identity it fosters, the strategy it follows, the message it communicates, and the promise it leaves the target audience.
By following this guide, you're surely on your way to making the most out of brand asset management and using it as a catalyst to let your business search for greater heights by strengthening your brand in the market and reaching new potential.

Need more help than what is given here? Feel free to reach out to us and we'll help you establish your mark in the industry and be a successful brand.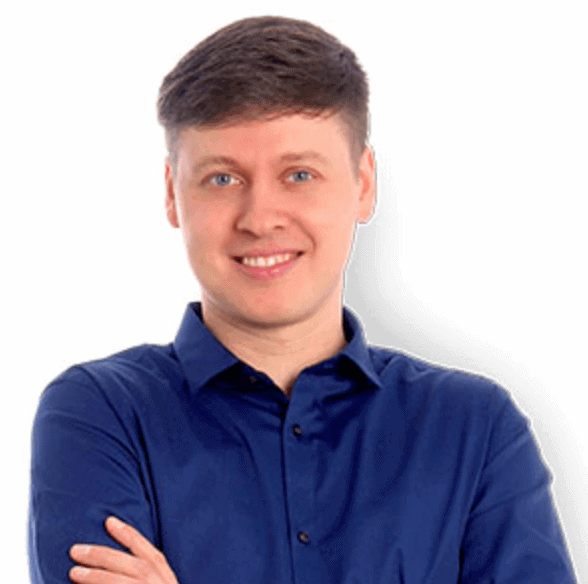 Burkhard Berger is the founder of Novum™. Follow Burkhard on his journey from $0 to $100,000 per month. He's sharing everything he learned in his
income reports
on Novum™ so you can pick up on his mistakes and wins.
Published November 15, 2022