How to Build a Healthy and Productive Marketing Team
Having a great product won't fetch you profits if people don't know about it. That's why your business needs a marketing team to raise product awareness and build your brand's image.
---
The team is also responsible for attracting prospects, engaging them, and converting them to loyal customers.
It doesn't end there. You must keep up with your customers to nurture them into long-term consumers. And you must regularly furnish your sales funnel with new leads to grow your business.
The marketing team uses research data to find and target the ideal audience and develops strategies to convert them to customers.
But how the team achieves these goals depends on many factors.
You must hire the right experts, manage them properly, and keep them happy. You also have to provide the right tools and build an effective team structure.
This article shows you how to set up a marketing team from scratch, keep it productive, and everything in between.
---

Building your team
Building your marketing team involves recruitment, onboarding, and structuring. But there's more to each process. So let's break them down.
Hiring the right experts
Taking your brand's marketing to the next level starts with building a superstar team. But the first step in building a productive team is identifying and hiring the right group of professionals, which can be challenging.
However, with the right approach and planning, you can attract the experts you need and assemble your dream department.
Let's walk you through the different steps to take.
Understand your business needs
There's no single formula for building a marketing team.
Your business needs and goals should determine the number and type of experts you hire. So, you must answer the following critical questions before moving forward:
What do you want to achieve?
Can your budget handle an in-house team?
Are you a startup that requires only one or two marketers?
Who is your target audience?
Where do you want to reach new prospects?
Are you hiring a remote, in-office, or hybrid marketing team?
If your budget isn't sufficient to staff a full-time team, you should go for freelancers. Even so, determine the number of freelancers (or full-time staff) to hire. Then, consider your target audience and marketing channel to choose the right professionals.
Also, if your team will work in a remote setting, choose marketers that are comfortable with that arrangement. You should also determine if you want remote team members scattered across different continents or within a specific time zone.
Diversify your team
The digital marketing industry is filled with full-stack marketers, and they're in high demand. However, using generalists may not be the right thing to do.
That's because one individual can only handle limited work hours and may not be productive if they divide their focus on different things.
That's why you have to identify your ideal audience and marketing channels to hire specialists for those channels.
For example, you can hire PPC and SEO experts if you're focusing your marketing efforts on pay-per-click and search engine optimization.
Using experts in specific marketing areas allows your team to excel on different fronts.
That said, you can start with a generalist if you're a startup. Then when your business scales, you can hire specialists and move the generalists to a management role.
Profile your ideal candidate
You can't just pick any random candidate because they possess the right qualifications and years of experience.
While these elements should go into your requirements, you should also think about personality, demeanor, and other soft skills like communication and interpersonal skills.
Ideally, you should look for candidates who:
Possess strategic and tactical skills
Fit your brand's culture
Are ready to learn
So, from experience to communication skills, determine what you want in each expert. This profile will guide your decision process through the recruitment phase.
Remember that you have to tailor each profile to its corresponding role.
Target your ideal expert
You now have to do more than post vacancies to land the right talent. There are different ways and places to find members of your dream team.
You can poach talented marketers working with your competitors if you have the budget. Offer them better deals and promise creative independence and autonomy. You can also sweeten the deal with decision-making positions and other perks.
You can offer bonuses to your current employees to refer trusted marketing professionals they have worked with in the past. Make sure you tie the bonuses to the performance of the referred marketer.
Next, use social media to put the word out and connect with the right talent. Once you connect with them, check out their profiles to get a feel of their professional activities. Sites like LinkedIn are great places to search for talent.
You can also use specialized job boards to find marketing experts. For example, DGMG Jobs is a job board focused on B2B marketers.
Develop a comprehensive onboarding program
Your onboarding program is the foundation for your all-star marketing team.
Employees who don't know the nuts and bolts of your company will be disengaged and unproductive. And according to a 2013 Gallup report, these employees cost the US economy up to $550 billion annually.
So, how do you develop an onboarding program that gets your new hires in line and make them love your company?
Map out a training schedule and plan
A disorganized environment is a nightmare for new hires. Eliminate the anticipated awkwardness by pointing them to where they should go once they step through the doors on their first day.
Send a training schedule and guide ahead of time and explain, in detail, how they can navigate the office.
Ideally, the program should start with a tour around the office, introducing them to different departments and colleagues. This way, they can begin to settle into the new environment.
Use mentors
Use company staff with stellar work reputations to introduce new hires to the organization. Of course, your ideal candidates must have done their research to know who's who in your company.
So, using a high-level company staff they don't expect to encounter will boost their motivation and inspire them to take the onboarding process seriously.
Mentors are also the right people to answer questions from new hires and guide them on avoiding common mistakes.
They'll teach the new recruits how to engage clients, collaborate with other departments, and improve work performance over time.
Teach your company's culture
Every company wants to hire people that fit into their culture. But let's face it, no one is perfect.
Instead, hiring managers can go for recruits with the best hard and soft skills that can adapt and embody said culture when introduced.
So, during the onboarding process, dedicate a schedule to teaching the recruits your company's culture and showing them how you do things.
Share your core values, principles, and mission. Then use anecdotes and real-life stories to put things in perspective.
Assign suitable tasks to ease them into work
While you want your marketing team to get up to speed as soon as possible, assigning sensitive jobs is not a great way to start. For example, handing over a project that has gone midway to a new hire is a bad idea.
So, allow them to shadow your current employees to learn the ropes and assign non-critical jobs with reasonable deadlines. This way, they can build confidence and the required experience to take on more challenging assignments.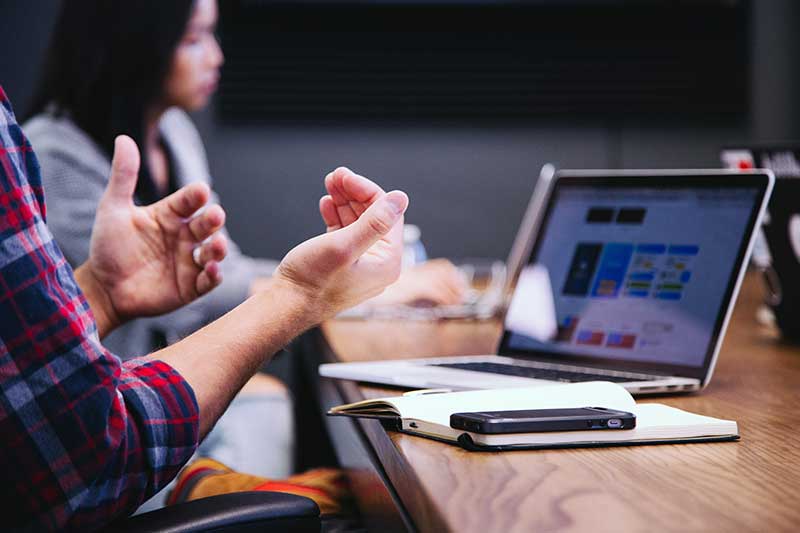 Use a modern structure for your marketing department
Your marketing team's structure determines how the department functions. And you'll have to structure the team according to the size and needs of your business.
For example, a small startup may have a handful of marketing experts spearheaded by a manager. But mid to large organizations will require a more expansive team with more than one department head to oversee their broad marketing needs.
The modern marketing structure involves the following segments:
Content team
Acquisition team
Monetization team
The acquisition team sits on top of attracting new customers to your company. In addition, it's in charge of lead generation strategies and handles all your company's analytics and traffic data. It consists of data analysts, solutions designers, and traffic managers.
The monetization team is devoted to maximizing your revenue-generating efforts through assets such as web content, customer lists, and social media. Experts in this team include optimization testers and email marketers.
The content team is responsible for creating content across different platforms, including social media, web, and video channels. The team consists of graphics designers, social media managers, copywriters, and search engine experts.
Small startup marketing team structure
Small businesses generally target specific audiences, focusing on two to three marketing channels.
So, if you're focusing your marketing efforts on paid advertising and social media, hire a social media manager and PPC expert to handle these roles independently. Then hire a lead marketer to consolidate their functions.
If you're taking in more marketing areas, they should be ideally handled by one or two experts each, depending on your budget.
The marketing manager will make experts work together on things like brand image, vision, and voice. This way, they'll use the same messaging across different platforms.
Again, if your budget can handle it, hire acquisition and monetization experts.
Complex marketing structures for bigger businesses
If you have the budget or run a mid to large organization, each team should have defined structures.
For example, you can have content, paid advertising, acquisition, and monetization teams. Then, the content manager should oversee the SEO, social media, YouTube, and web content experts.
Now, the social media team may consist of graphics designers, video editors, content creators, and social media analytics experts.
Each team should have a manager that oversees the day-to-day, sets goals and strategies, and assigns tasks and roles.
Then the general marketing manager should be in charge of your brand's overall marketing campaign objectives.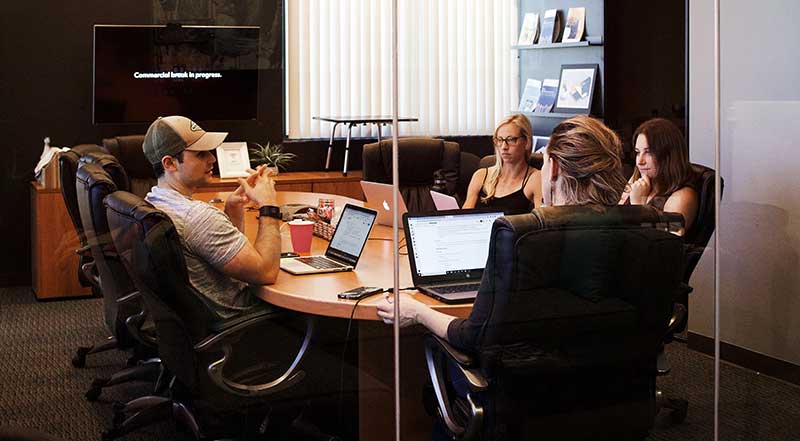 Set your goals and expectations
A game plan is required to guide your team and keep them on track. You have to set a marketing strategy and clearly define your campaign's goals and expectations.
This way, everyone is focused on the team's shared objectives and can work towards that goal as a unit.
But it's not as easy as it sounds.
You can't just draw up a plan and require people to fall in line or pick their respective duties. Instead, you must produce a well-detailed blueprint for your marketing team and define the small details.
Define roles and responsibilities
Start by telling everyone where they fit in the marketing machine.
Each expert should know who to report to, what roles they're responsible for, and what tasks they should execute.
While each marketer is focused on their area of expertise, they should also contribute to the team's workflow. However, whatever administrative duty you assign to anyone, make sure it's related to their field.
Align your goals and objectives to your business
Regardless of your marketing goals, your team's action echoes throughout your entire business.
As such, every objective should be consistent with your brand's overall goals.
If you're looking to generate leads for the sales team, ensure you target the right audience that they can convert. If you want to test new waters and enter a new market, make sure the market is ideal for your brand's product and your sales team is on board with the idea.
Other things like messaging and brand image should be consistent with your company's principles.
Break down the objectives into measurable milestones
If you're trying to grow your entire sales funnel by 200% in a fiscal year, you can break down that KPI by reaching a 50% milestone every quarter.
You can also segment your goals into different buckets instead of lumping everything together. Using the same example, you can measure various marketing KPIs instead of assessing the general growth of your sales funnel.
For example, how's your social media advertising doing? Are your prospects responding positively to sales calls? And what are the numbers from paid advertising and SEO?
---
How to Boost and Maintain Your Marketing Team's Productivity
Building a marketing team is one thing, and managing it is another.
You can apply world-class hiring and onboard strategies, but things will fall apart if you don't employ efficient team management.
Here are 10 best management practices to boost your marketing team's productivity.
Encourage communication
Effective communication is one of the critical resources for successful marketing teams. But it can be challenging to build and maintain it among marketers.
And the team will not function optimally if members don't communicate with each other.
With the number of individual tasks, administrative responsibilities, deadlines, and other moving parts involved in marketing, employees can easily give up on reaching out to colleagues.
It's even more challenging in a remote work environment where workers are more prone to work in silos.
So encourage communication by etching it into your company's core culture. Compel team members to always reach out to colleagues whenever there's slight confusion and ensure everyone is on the same page regarding different policies.
Organize regular meetings but keep them brief. Also, remove communication roadblocks by defining clear communication channels. You should also sign team members up for different communication tools like Slack and Zoom. This way, they have options to reach out.
Maintain clear boundaries
After defining roles and responsibilities, ensure every team member sticks to their assignment.
Marketing tasks can overlap and often seem similar, making it easy for people to switch roles. Unfortunately, this could lead to reduced performance and productivity.
For example, a content writer may try to dabble in writing social media posts and miss the mark on things like hashtags.
Discourage this kind of work pattern and make a strict policy on people sticking to their roles.
This way, every team member will be laser-focused on the tasks that bring out the best in them.
Avoid micromanagement
The goal of hiring marketing specialists is to infuse creativity and insights that you can't devise on your own.
So, it would be best to allow your marketers to do their jobs and choose their processes.
Dictating what job they have to do and when and how to do it will rub off the wrong way and cause toxicity in the workplace.
You'll be limiting their creativity and making them uncomfortable with work.
On the other hand, allowing your marketing executives to develop their strategies and implementation plans, means things will run smoothly.
You should also encourage managers to allow team members some autonomy regarding their work process and creativity.
As long as people meet the goals you've set for them, you shouldn't worry about how they achieve those goals.
Discourage multitasking
Multitasking means you're juggling multiple tasks at once. While doing more than one thing at a time sounds nice, it comes with serious downsides.
According to research, multitasking negatively affects productivity and reduces work performance.
Switching from one task to another will slow you down. That's because you have to figure out where you stopped when you attempt to resume the dropped work.
This work method can also result in costly mistakes and reduced work quality.
So, encourage team members to always focus on one task and avoid the temptation of interruptions.
Use time tracking
Time tracking involves using an employee monitoring tool to monitor how much time each worker spends on tasks.
Time trackers are primarily built to calculate billable hours. Each worker's monthly timesheet will be generated automatically, ensuring you don't make payroll mistakes.
And as you know, payment directly affects an employee's output. So, ensuring accurate and timely paychecks means you won't be hurting your workers' performance.
But there's more to time tracking. The team management strategy allows you to identify distractions, measure how your workers use time, and discover areas for improvement. You can manage workload and assign shifts more efficiently with time-tracking data.
It also builds a culture of accountability since team members will be more compelled to focus on work when they know they are being monitored.
That said, you must employ ethical practices when tracking employees. That is because monitoring them without their consent and collecting personal data may rub off the wrong way and reduce employee engagement.
You can go for time trackers that blur screenshots and video recordings. You should use applications that don't collect keystrokes or activate employee webcams. In addition, ensure you tell your marketing team that you're tracking them, explain the process, and let them know what you have access to.
---
Provide the relevant marketing tools
Marketing is a data-driven operation, and it requires various digital tools that can collect, track, and analyze data.
For example, every search engine optimization expert understands the need for Google Analytics. The tool is Google's suite for reporting and analyzing web traffic, social media, and e-commerce data. Other tools for SEO include Google Keyword Planner and MozBar.
Social Media experts need tools like BuzzSumo, Sprout Social, Hootsuite, and Crowdfire to schedule, track data, and build social media following.
Tools such as SEMRush, Outreach, and Kissmetrics allow you to gather data on your targets. These data include their interests and internet behavior. This way, you can optimize your content strategy better.
Collaboration tools
Your marketing team also needs tools to help team members collaborate and synergize better. Some tools are also required to communicate with prospects and even clients.
Firstly, your team deals with many files and documents and would always want to share them. Using a file-sharing tool such as FileCamp allows team members to share and view documents in real-time, track file history, and keep security intact.
Project management tools such as Asana and Basecamp provide the necessary infrastructure to streamline workflows, manage task assignments, provide feedback, and track project progress. These tools also allow users to communicate and hold meetings with colleagues and clients.
Also, you need communication tools like Slack, Trello, Zoom, and Microsoft Teams to keep your marketing team members in touch with each other. These tools are especially helpful in remote work conditions.
---
Measure productivity
Measuring each team member's productivity involves calculating how much time they need to complete a task and how well they executed it.
Productivity data helps you make important decisions, from investment to recruitment. It also enables you to shape workplace policies.
Consistently measuring your marketing team's efficiency lets you know if specific project deadlines are realistic. This way, you can choose to streamline your needs to your workforce's capacity or hire extra hands.
Knowing each worker's abilities and limits also tells you how to assign tasks appropriately. Firstly, you'll know which jobs they excel at and keep them on those tasks. You can also switch them to a different marketing area if the data suggests they'll be more productive elsewhere.
Productivity data also helps you identify areas that require improvement. For example, if a team member is struggling with social media designs because they lack the right tools, you can provide those tools. You can also offer training to coach them on specific marketing areas where they have to improve.
You can use employee monitoring and productivity tools to track your marketing team's efficiency and output.
---
Efficiently manage workload
Efficiently managing workload involves knowing who to assign which job and when to assign tasks.
Ensure your marketing managers understand the importance of allocating work efficiently. Your primary goal should be to ensure each marketing expert works on tasks that fall within their purview.
It would help if you also prioritized preventing overwork and burnout. Using your employee monitoring tool and time tracker, you can identify workers who have too much on their plates and those who need rest.
Use a reward system
Recognizing and appreciating employees for a job well done will encourage them to do more of the same and even improve.
Studies have confirmed the performance boost that comes with rewarding and recognizing employees. According to a 2005 study, 91% of managers agreed that recognizing employees increases motivation, and 78% of employees said recognition from their managers is important.
---
Collect feedback
Take time to organize surveys and collect feedback from your marketing to collect their takes. Find out aspects of management and work process that they like to change. You should also review what they think about other things, such as their tools and workplace policies.
Using the data you collect from feedback exercises, you can create better policies, provide the right tools, and implement processes that maintain your marketing team's engagement.
---
Wrapping up
Building a marketing team is an ongoing process. Continue to take steps to optimize your team's performance and look for new, innovative ways to keep them happy. After all, high employee engagement is the secret to retaining workers and keeping them motivated.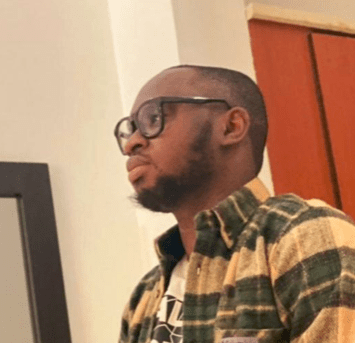 I've found great meaning in creating digital content over the past 6 years. I love talking about marketing, tech, and comms. Apart from all that I enjoy evening walks and The Witcher 3: Wild Hunt.
Published June 19, 2022