How To Use Magazine Advertisements to Compliment a Digital Marketing Strategy
There are many instances where traditional and digital marketing work extremely well together. From TV ads to billboards and print catalogs, there's a lot to be gained from using these traditional forms of marketing as part of your digital marketing strategy.
Magazine advertisements, in particular, are an often overlooked, yet potentially powerful way to complement your digital marketing methods.
You may wonder why this would even be relevant in today's world where users have the entire web in the palm of their hands, but there are benefits to having both traditional and digital marketing tactics in your arsenal.
Today's environment is far from being the paperless future many envisioned with the advent of the digital revolution.
In fact, many marketers are actually still very much focused on print ads, direct mail campaigns, and print catalogs - which isn't surprising when you consider that the average American household receives up to 454 pieces of direct marketing media (magazines, newspapers, catalogs, postcards, flyers, etc.) each year.
The reason?
Direct mail marketing strategies drive results. Even digitally-obsessed millennials pay attention to print.
Not only do these strategies have a great ROI (return on investment) but each piece of content created is easy to share and has a longer lifespan compared to digital content, such as blog posts or social media posts.
So, as you can see, magazine advertisements can still be effective in the digital age, and with a well-thought-out strategy for integrating them into your existing digital marketing process, you'll be able to leverage the strengths of each tactic as part of a comprehensive marketing plan.
Read the rest of this article to see how you can use magazine ads to complement and enhance your digital marketing strategy.
---
1. Use Hashtags Within Ads
Using magazine ads together with digital marketing methods is a great way to maximize your exposure and interaction with your audience.
Use hashtags within the magazine ads that are also used on different digital channels, such as your brand's website, social media platforms, and so on.
When you include specific campaign hashtags on your print ads, you can better funnel your marketing channels toward your main campaign.
Make sure to include a call to action for readers to connect and share your content on social media using the campaign hashtags. This way, you'll combine both strategies to create an even greater impact.
2. Simplify Access to Other Platforms
The link between digital and print marketing is a two-way street. The two mediums not only complement each other, but they also work well to direct audiences between both channels.
An effective way to sync your digital and print marketing efforts is by including a digital opt-in form on your website so that someone can sign up to receive printed materials. In the same way, your magazine ad must make it as easy as possible for readers to find their way to your website, social media, email, and other platforms.
This is very easy to do. For example  if you're using email marketing software, you can also use magazine ads to help you grow your subsriber list.You can even direct readers to a landing page where they can sign up for your email newsletter.
This is an effective strategy because print is a great first place for your business to get noticed by consumers. Keep in mind that the marketing rule of seven states that consumers must interact with a brand's message at least seven times before they will even consider doing business with that brand.
That's why a tactic like running print ads in magazines is a great way to win the advertising long game. You'll be able to get your foot in the door and capture the attention of your target customers.
Then, the next time they see your ads or content on search engines, in their social feeds, or in display banners on other websites, they will already recognize your brand which makes it more likely that they will register all other digital marketing touchpoints.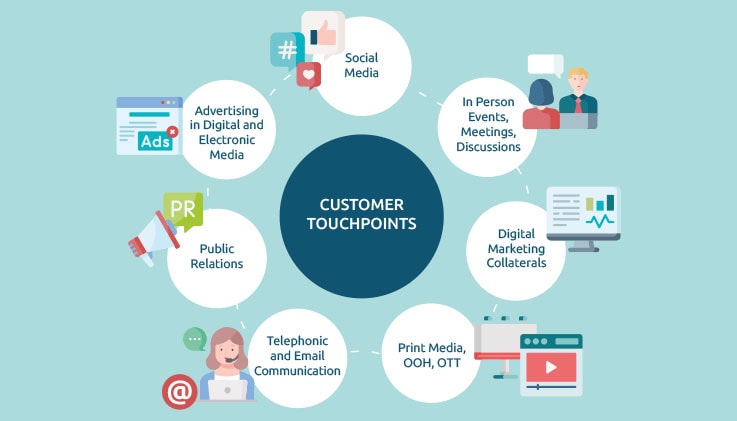 Remember that your customers don't think in terms of different marketing channels. These days, they connect to social media regardless of where they are.
That's why you need to help make it as easy as possible for them to transition from your ads in print materials and prompt them to take action on your other platforms in order to create an effective omnichannel experience for your customers.
3. Use QR Codes
Another way to complement your digital marketing strategy with magazine ads is to use QR codes. Just because your magazine ad lives offline does not mean you can't use it to drive consumers toward your online presence.
Since the arrival of the global pandemic, QR codes have made a huge comeback. Many marketers use personalized tracking URLs on various print materials, such as thank you cards and pamphlets, to link and track their offline and online marketing activities.
These tracking links and codes work great for sending users to a dedicated landing page so marketers have a clear way to see who used the information on the print campaign.
Thalita Ferraz, creator of the popular beauty and fashion blog HerBones.com explains, "For my e-commerce brand QR codes have been an absolute game changer.  I've tried print ads quite a few times and it's no easy task to measure to ROI of these campaigns.  However, once I started using QR codes, I could track exactly how many people scanned the code and visited the pages with ease."
You can embed generated dynamic QR codes into magazine advertisements that access your brand's website on mobile devices.
The use of QR codes can also make it easier for your audience to make a purchase online using their smartphones. Studies show that 79% of shoppers have purchased items using their phones, and the use of QR codes can help you leverage that knowledge to boost sales for your business.
Using a QR code to link to a linktr.ee or similar reference landing page with links to every part of your digital marketing mix including your website including specific landing pages or blog articles, podcast hosting platforms where they can listen to your podcasts, online course platforms where you present educational material relevant to your brand, all of your social media accounts, and much more.
Eg. Canva's QR code generator lets you create custom QR codes for free in just a few clicks.
4. Cross-Share Digital Assets
Your magazine advertisements should reinforce what customers see when searching online and vice versa.
Cross-sharing digital assets across digital and print outlets like magazines is a great way to boost brand awareness and get better results from your overall marketing efforts.
So, for instance, you might include social media reviews in print. This can be a very powerful strategy, particularly if you put a lot of time and energy into creating a great customer experience and managing your brand's social media accounts.
In such a case, your positive digital reviews and comments shouldn't have to be confined just to digital formats. Make the most of them by using them as part of the copy in your magazine ad. This will allow you to add an element of social proof which has been shown to be beneficial for increasing conversions.

Including your digital assets in the magazine ad not only helps you achieve harmony between both marketing strategies but can also help you accomplish other marketing objectives, such as increasing brand awareness and showcasing your online presence and community to offline customers.
5. Use Interactive Print Ads
Another way to expand your reach and get more exposure by integrating magazine ads as part of your digital strategy is to use interactive print ads like the one in the example below.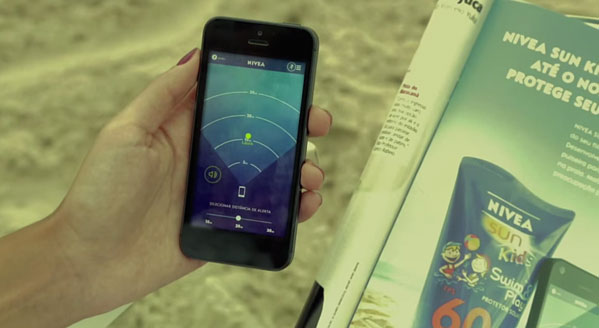 Nivea's magazine ad includes a wristband that can be attached to kids as they run around on the beach. You can then use the app to set a distance and get alerts if the kids wander beyond that limit. 
This award-winning ad is a great example of how you can use interactive magazine ads to boost audience engagement, build customer trust, enhance loyalty, and supercharge your digital marketing strategy. 
You too can use this type of creative advertising to complement your digital marketing strategy in ways that are relevant to your business.
The best way for you to achieve brand coherence between your online and offline marketing material is to maintain visual consistency. 
And the easiest way for you to do this is by making sure that all your messaging uses the same color scheme, style, company logo, and other core branding techniques that will allow your audience to instantly recognize your brand wherever they see it, whether online or offline.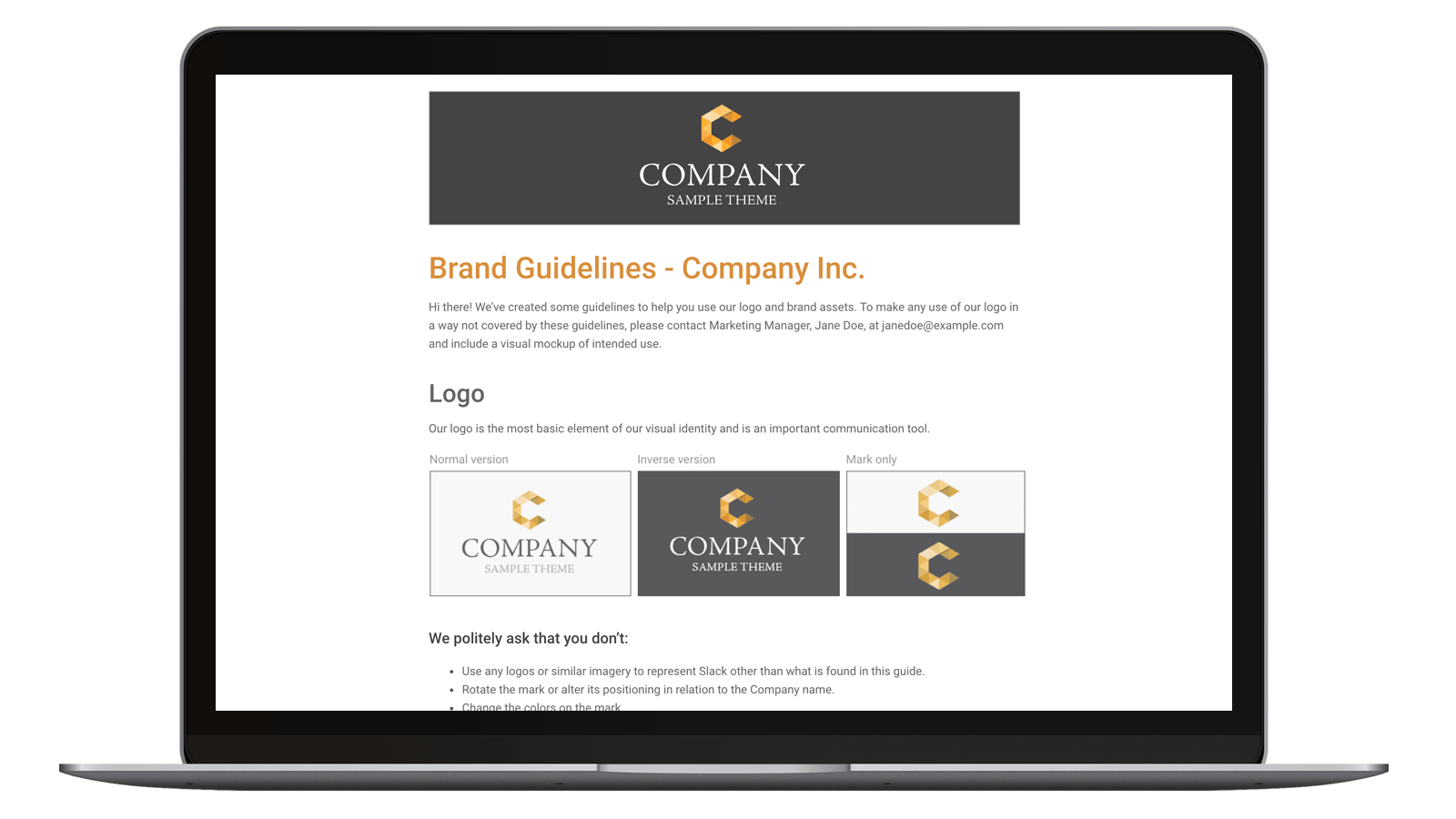 6. Include Calls to Action in Ads
Print marketing does not have to focus only on informing consumers. Another way to use magazine advertisements to complement your digital strategy is by including calls to action (CTAs) in the print material.
Use the opportunity to get your readers to take some sort of action, such as connecting on social media, scanning a QR code, etc. Use a specific and compelling CTA that will elicit the desired action.
This is a great way that will put your print ads to work for your online marketing strategy in a way that drives real engagement and results.
A great example of this concept in action is the Netflix ad for Narcos, which prompted users to share images on Snapchat allowing friends to swap faces with some of the show's popular characters.

As previously mentioned, you need to keep your branding consistent across all your marketing channels. 
However, this goes further than simply using the same logo and fonts. It also includes consistent messaging and imagery across all your marketing collateral.
When you can combine digital and print marketing strategies, it increases the number of touchpoints customers have with your brand, making it more likely that you'll get a conversion.
But, this strategy is only effective if the branding remains consistent everywhere in order to reinforce your message more powerfully, both online and offline.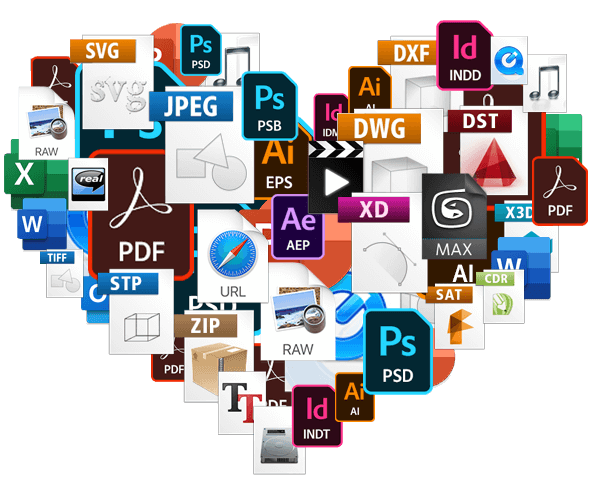 Conclusion
Digital marketing may be the strategy of choice right now, but that doesn't mean that you should overlook the power of print. Magazine print ads are still as effective as they ever were, particularly when used in conjunction with a robust digital strategy.
So, rather than relying only on digital marketing, you can also use traditional marketing strategies like magazine ads to create a holistic strategy that will increase your odds of success.
Now that you know how traditional offline marketing can complement your digital strategies, use the tips in this article to help you integrate magazine advertisements as part of your overall digital marketing strategy so you can leverage the strengths of both contact opportunities.
Are you ready to use these tips to create an effective digital marketing strategy that incorporates magazine advertisements? Share your thoughts below!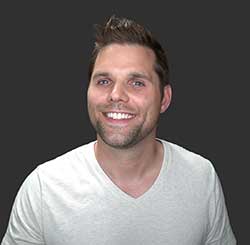 Published May 24, 2022