Billing overview
Your home base for anything related to plans & billing.
Billing section
Log in to your Filecamp, click on the Main menu 
 and navigate to Admin > Billing.
Here you can change your plan, buy more storage, update your credit card, find past invoices and cancel if you need to (though we hope you won't!). The Billing page is only available to Administrators.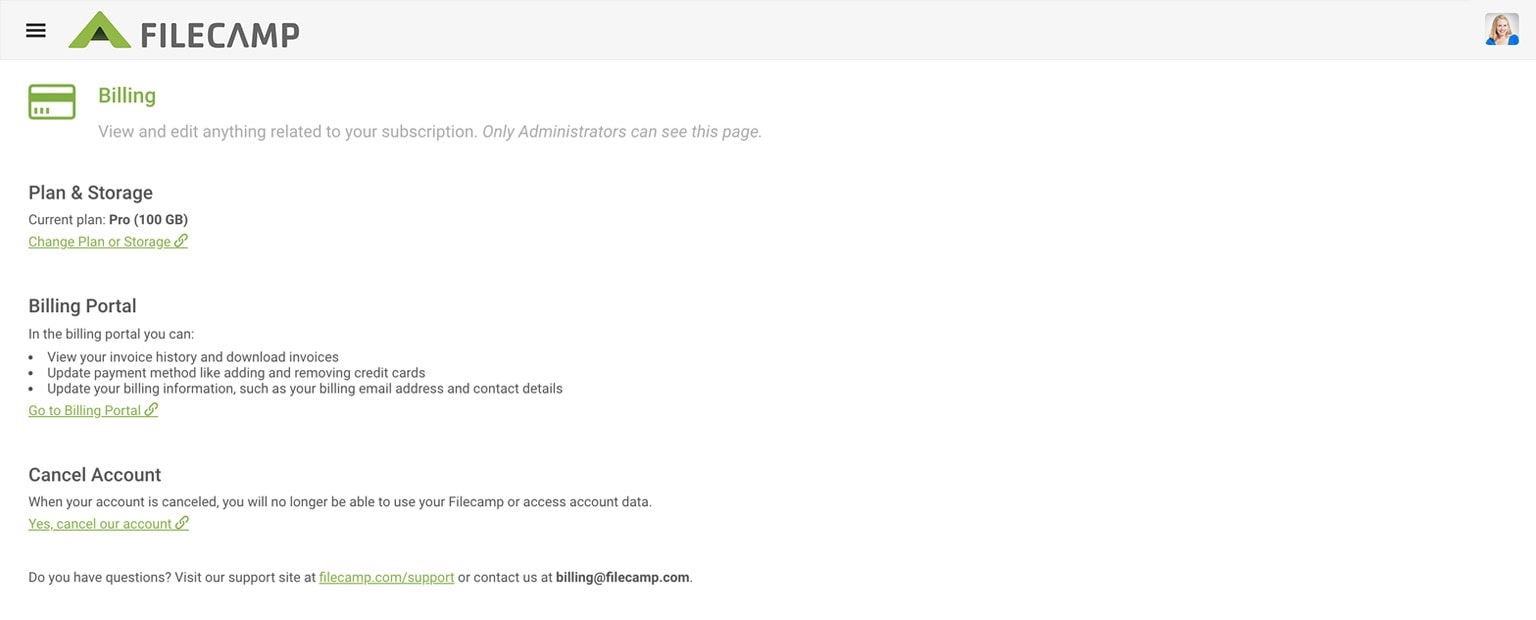 ---
Plan & storage
Filecamp will always make clear which plan you're using. If you want to change your plan, click "Change Plan or Storage".
Your current plan is highlighted and you can change both plan and storage level. Remember to click UPDATE to save your changes.
---
---
Billing Portal
In the billing portal you can:
Update payment methods, such as adding and removing credit cards
Update your billing information, including your billing email address and contact details
View your invoice history and download invoices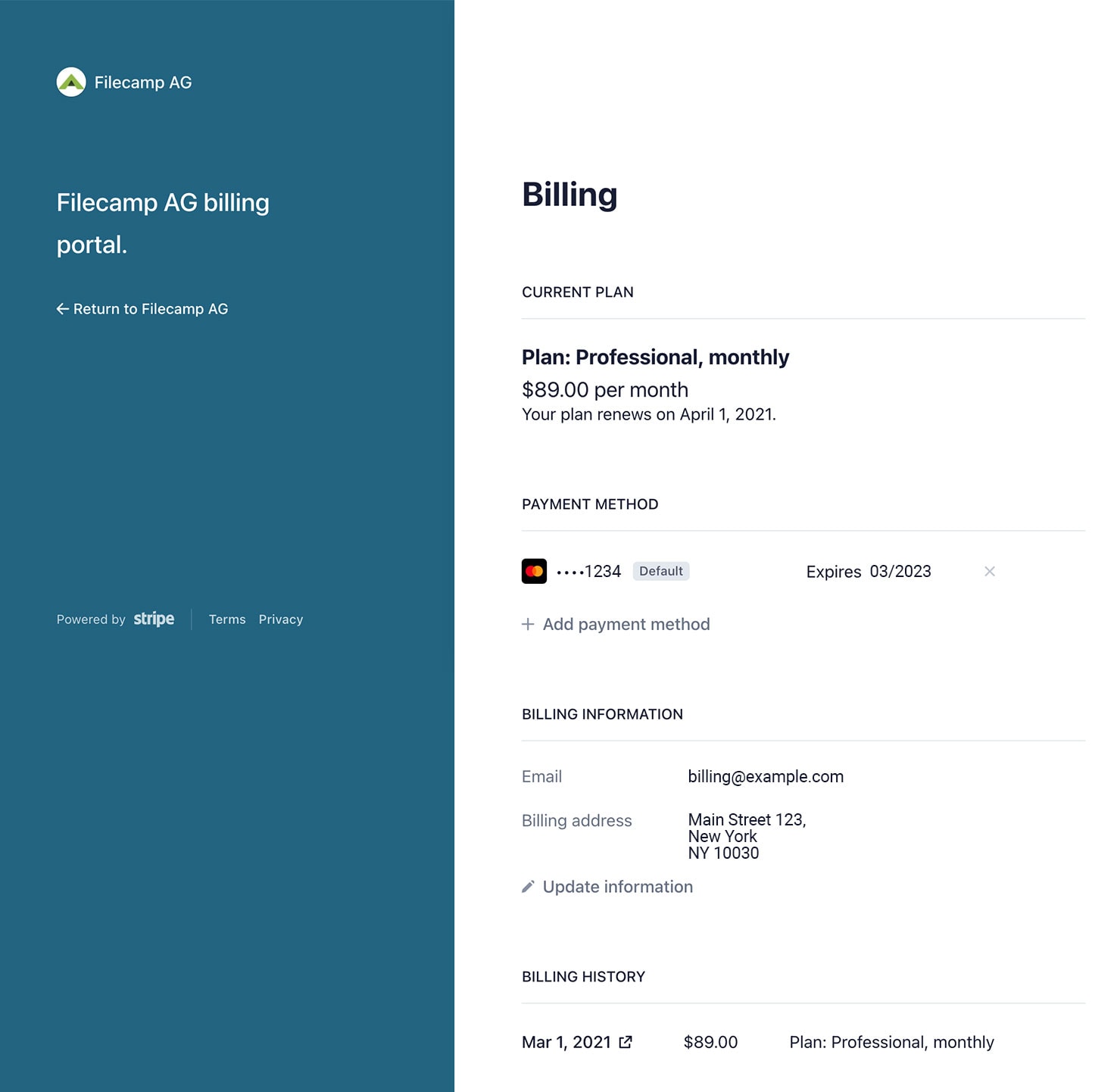 ---
Payment Method
For your security and protection, Filecamp only displays the last 4 digits of your Credit Card on file. Click "Add payment method" to add additional cards.
Billing Information
Customize your invoice to include your company name and address or other important information. Add a billing email address to make sure that billing is handled smoothly! Click "Update information" to make updates.
Billing History
Need a past invoice? The most recent invoices are listed here.
Notice: If you need a copy of an invoice before March 1, 2021 please send us an email at billing@filecamp.com and we are happy to help.
---
---
Canceling your account
We'll be so sorry to see you go! But if you have made up your mind, you can simply click the "Yes, cancel our account" link and fill out the form. Canceling takes effect immediately, but your account remains active until your billing period expires.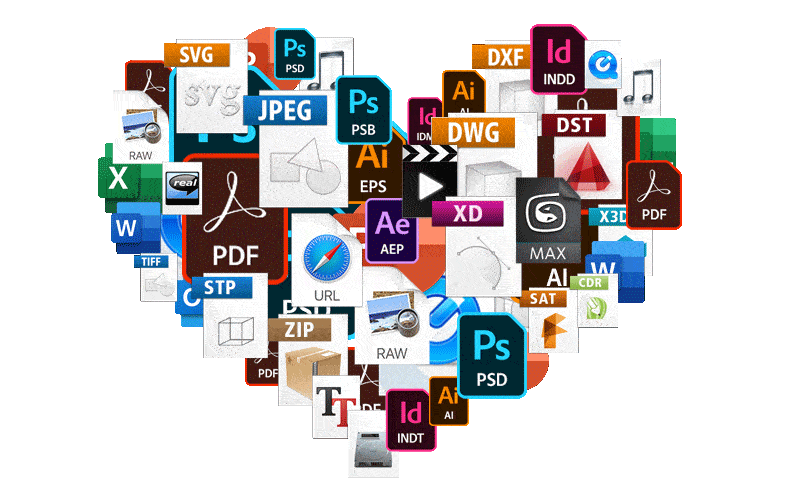 WARNING: Canceling your account deletes all of your data. For security reasons, we'll keep your data for 14 days after the billing period expires. After that, your account and all files related to your account will be permanently deleted from all servers and databases. This action cannot be undone.
---
Notice:
Only
Administrators
have access to the Billing overview. Please
contact us
if any of the current Administrators of your account aren't available.
Credit Card Management for recurring transactions
Filecamp uses stripe, a Level 1 PCI Compliant service provider, to manage credit card data and PCI compliance.
Filecamp only stores the absolute minimum card details such as the last four digits and the expiration date for identification purposes.