Log out
Finished using your Filecamp? To maintain security we recommend logging out.
Log out
To log out of Filecamp, click on your Avatar/Profile in the top-right and select 
 Log Out.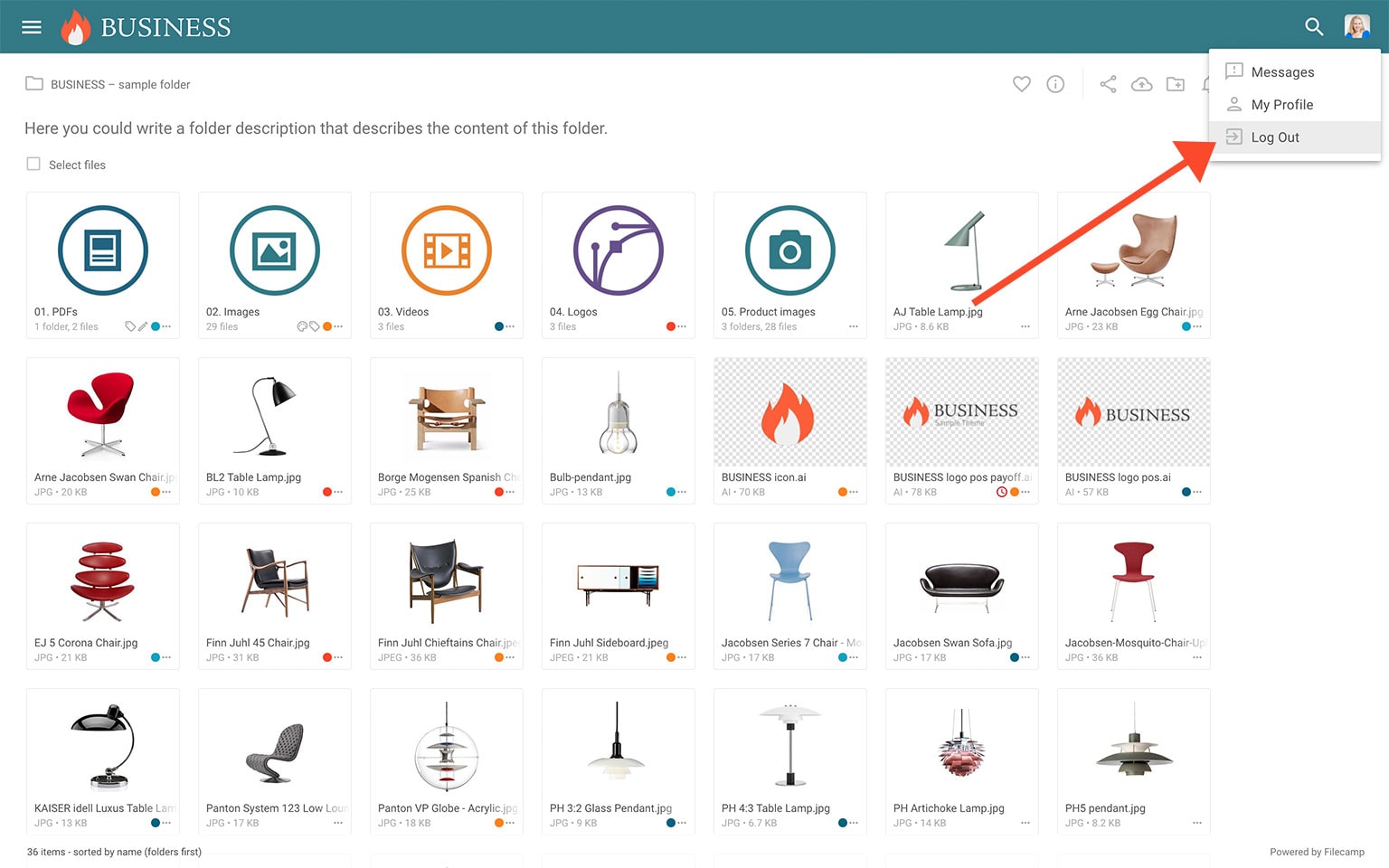 After logging out you will be directed back to the login screen, where you can log back in.
NOTICE: The login page you Log in from will be cached so next time you log in you will be directed to the same login page. To reset this go to your root folder and Log out from here.
Related articles
User
Admin
Auto-log out
To protect your privacy, we automatically log you out after a 30 minutes of inactivity. If you find this annoying your Administrators can turn this off in your General Settings.
NOTICE:
When you
Log Out
your current 
Remember me
 session will end, and you will have to log in again.