Delete Collection
Collections allow you to create handy asset collections for viewing or downloading. Don't need them anymore? You can easily delete them.
Delete Collection
From the Main menu
 navigate to All Collections. 
You can now delete the desired Collection by clicking the Delete
 icon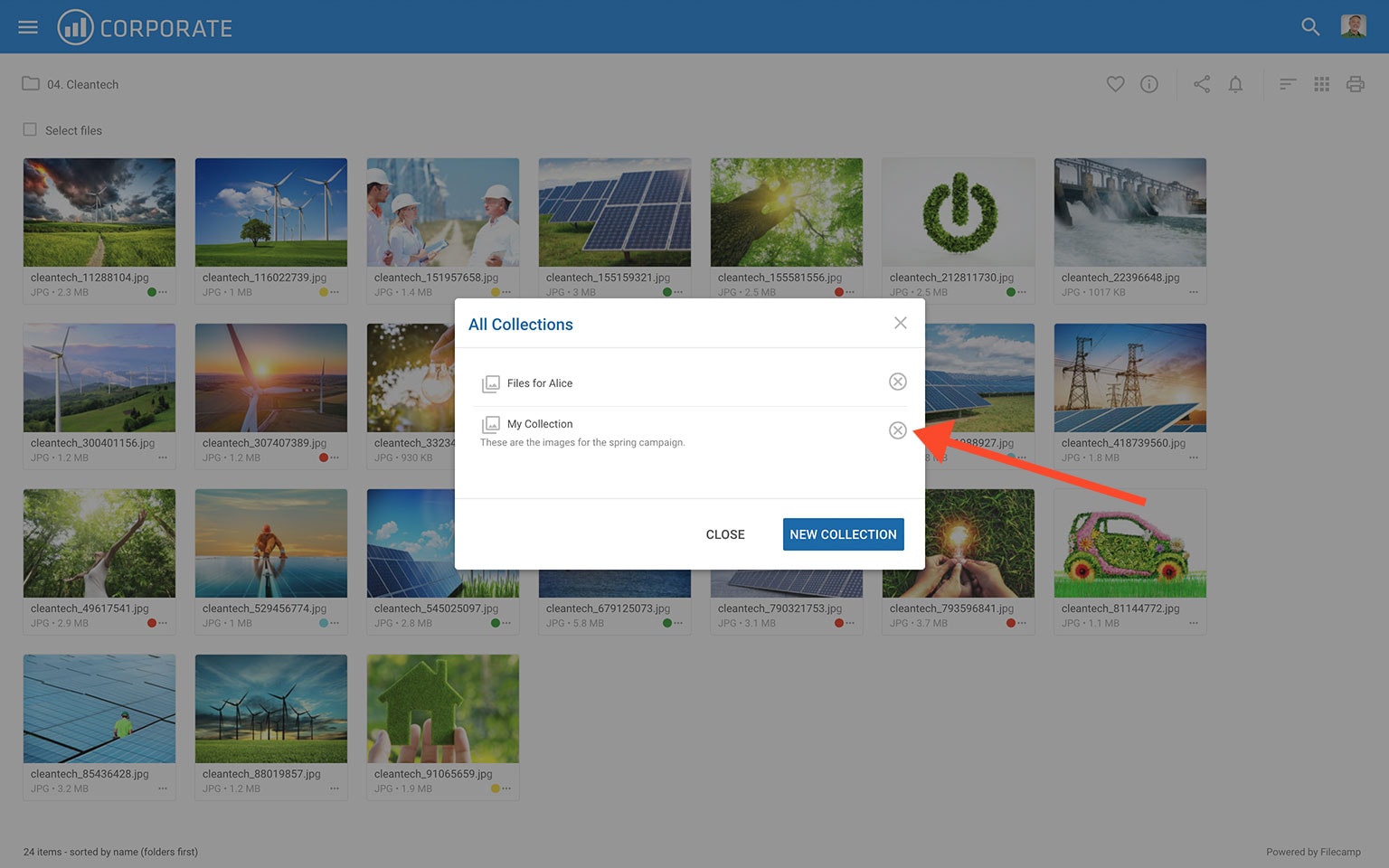 Note: Files in Collections are only references to the original files. So the original files remains untouched when you delete a Collection.
Related articles
Collections