Share Collection
When you share a collection link recipients will be directed to a public page where the content in the Collection can be previewed and downloaded.
Share collection link
Navigate to the Collection you want to share, then click the  
Share button in the Toolbar.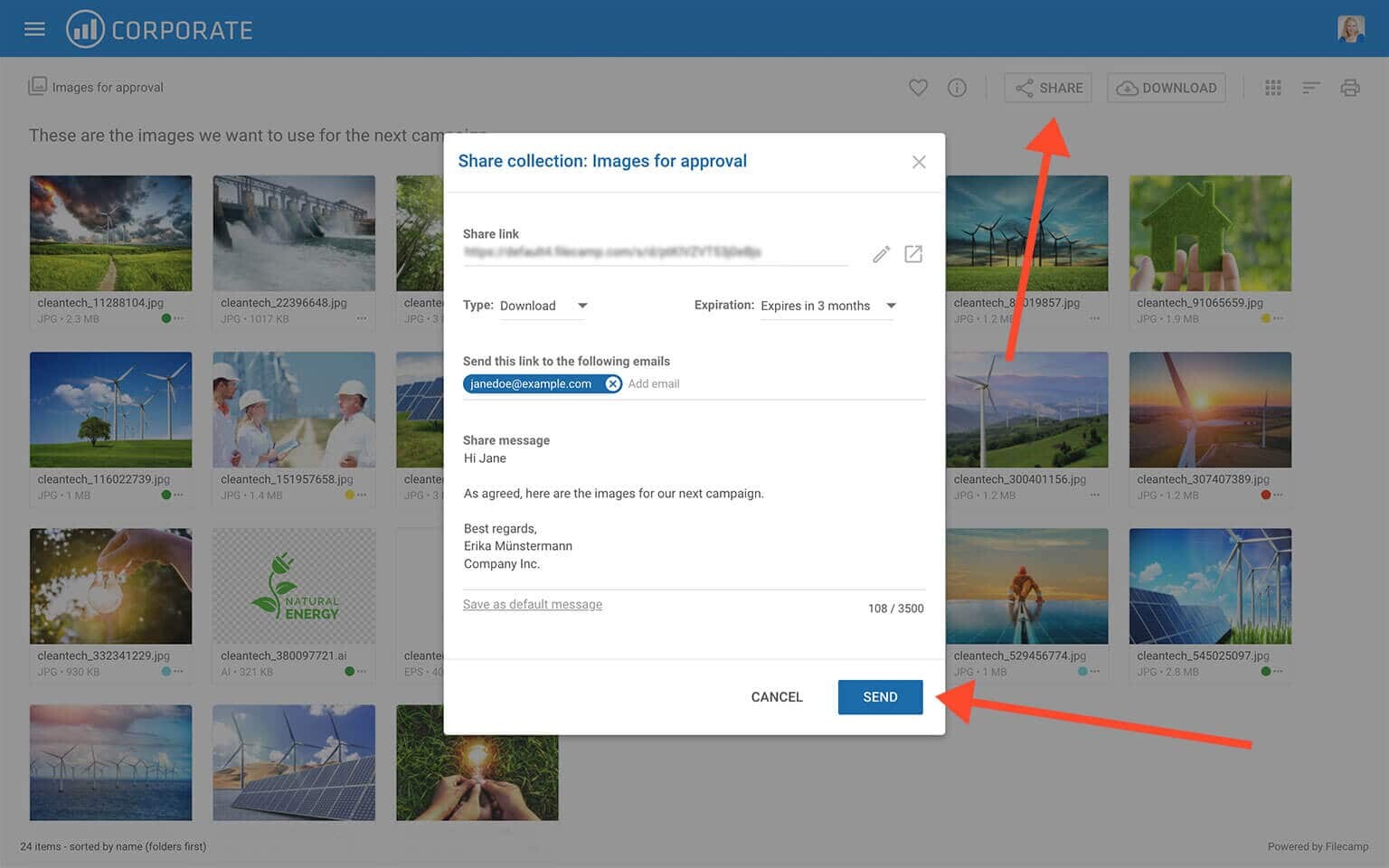 A pop-up window will appear where you can adjust the link's options to decide if it should be a View only, Download, or a View & download link, set an expiration date for the link, enter a vanity URL, and write a message to the recipients.
TIP: To see how the shared Collection link will look from the recipient's perspective you can click on the Open in new window 
icon.
Related articles
Collections
Tip: If you check Save as default message the message you have entered will be used as template for future messages. The template will be saved on your computer only. Cool little feature for personal email signatures etc.
Type: View only

If you select the View only option the recipients will be directed to a branded preview page where the files in the Collection can be previewed only.

Type: Download

If you select the Download option (default) the recipients will be directed to a branded download page where all the files in the Collection can be downloaded as a zip file.
---
Notice: You always have two options for distributing share links: you can email the link directly from this window and specify specific link recipients in the "Add email" field, or you can copy and paste the link into your email application, social media, your company's website, etc.
If you only need to share with a handful of link recipients, go with the first option. Just enter the email addresses of the recipients, enter a personal message, and click Send.
Notice: 
Administrators and users with permission to "Manage shares" can access, edit, and delete shares that have been created in this account.
Read more
.