Case Study
Hothouse Design
Learn how this cool information design agency in Australia benefits from Filecamp.
---
The best engineers are truly artists, yet when it comes to expressing themselves visually, it's often difficult for them to convey the beauty of a data set. In a world driven by information, the need to express data in a way that is easy to understand for everyday people is increasingly more important. Engineers are artists, but they need designers for their work to shine.
---
When it comes to making the art of engineers more accessible, Deirdre Wilson, David White, and the team at Hothouse Design are experts in translating spreadsheets, schematics, and databases into beautiful designs – train schedules, road maps, and websites. It's no surprise that their work is in high demand these days.
Deirdre and David are both steeped in the principles of Total Quality Management (TQM) from their experience working for a large Japanese multinational. More than twenty years after the founding of Hothouse Design, they continue to use the same principles to ensure quality, drive productivity, and surprisingly – boost creativity.
Of course, there are a few differences between building a website and designing a product to be manufactured at five different factories across the globe. However, at the core, both endeavors are successful when they follow a process-driven approach to quality. After all, a website often needs to be viewed on five different devices across the globe at the same time. One thing that's unique about the approach at Hothouse Design is that they apply Total Quality Management practices to design…and have fun doing it!
The Gold Standard
Total Quality Management developed as a way to increase productivity and eliminate errors. When it comes to designing a website, everyone wants to reduce errors and bugs. This way, people visiting the site can have a great experience and the site is easily accessible. Meeting the basic standard of a glitch-free website that works across a number of platforms is somewhat par for the course. You might call it the silver standard, a straightforward and attainable goal.
To achieve the gold standard in website design, you've got to understand the deeper connection between accessibility and credibility, something that's not so straightforward. Taking a moment to chat before lunch, Deirdre reveals one of the secrets behind the process at Hothouse Design and unpacks the psychology that links accessibility and credibility:
"When someone visits your site, they are expecting certain behaviors. A button should be here, a menu should work like this. That's basic accessibility." She continues, "What many designers fail to realize is why accessibility is so important. When someone is expecting your site to do one thing, and it doesn't, it feels broken. As a result, the site, or more importantly for our clients, the business feels less reliable, less credible. Ultimately, sales and opportunities are lost."
To avoid these pitfalls and deliver the gold standard to their clients, Deirdre and the team at Hothouse Design put a series of processes in place to make sure everything is always where it's supposed to be. By continually updating their standards and processes, they make sure to meet uniform standards of quality and accessibility.
When we caught up with Deirdre, we were chatting about website design, but the team at Hothouse applies the same principles to railroad schedules, white papers, training materials, and more. Having these processes in place allows Hothouse to deliver quality across a range of media, and frees them up to focus on more creative work and interacting with clients.
This bottom-up approach of building quality into processes epitomizes the way Hothouse Design has put the principles of Total Quality Management to work in their firm. Rather than waste time discussing whether a menu should be implemented in Java or CSS, they spend time on the deeper creative aspects of design, such as: what quality of blue is appropriate to build trust with a network of boat shop owners in Australia?
Setting Sail
Judging by the recently completed Bargain Boat Bits website, we'd guess the answer is a royal blue – a smart choice that speaks to the rich heritage of boating, and it's got a good trustworthy feeling to it.
A website for Bargain Boat Bits might sound a bit out of place for Hothouse Design, a firm that specializes in making data beautiful. That is of course, until you take a look at the Bargain Boat Bits catalog. Carrying just about everything a hobbyist or serious skipper could need, Bargain Boat Bits supplies a network of dealers across Australia with a massive catalog that contains parts information, images, and references.
Looking at the website design by Hothouse you can see Deirdre's principle of credibility through accessibility at play. Everything is where it's supposed to be, whether you are looking at the site on your mobile or on your desktop. Amazingly, the website is incredibly easy to navigate despite containing the massive catalog of Bargain Boat Bits.
When it came time to tackle the Bargain Boat Bits site, Deirdre and the team at Hothouse Design had all the processes in place they needed, but one essential tool was lacking. They needed an affordable an easy to use tool to keep all the dealers in the nationwide network up to date with the latest product information – documents, hi res images, and PDFs. For a massive catalog with constantly updating products, this was no small task. Deirdre and the team at Hothouse Design spent a lot of time searching for a secure file sharing and media management solution to use for the dealers in the Bargain Boat Bits network.
Sink or Swim
The ability to easily create unlimited accounts and the simple logical structure of Filecamp ultimately sold Deirdre and her team on the solution. In other words, because everything on Filecamp is right where you expect it to be, it was the solution that Hothouse Design needed. As Deirdre puts it:
"Filecamp gets the connection between accessibility and credibility. The design works because it's simple and logical. When you've got people will all levels of technical skill using a system, it's got to make sense."
One problem with other file sharing solutions like Dropbox, which Hothouse Design had explored in the past, was the constant resetting of passwords and walking people through accessing their files.
"We love speaking with our clients, but we'd much rather speak with them about making their data more beautiful instead of talking them through logging into a file sharing system."
With Filecamp, instead of spending hours on the phone with clients handling support, Bargain Boat Bits can use simply send an email to their dealers with a link to the latest product information. And it truly couldn't be any other way. "If our clients weren't going to use the system, then there was no reason to put it in place," Deirdre says matter-of-factly. And she's got a good point. There's no sense in setting up a file sharing solution for your clients if it's so complex and cumbersome that no one actually uses it.
A typical file sharing solution would have sunk to the bottom of the ocean trying to work against the tide of multiple users with different technical backgrounds trying to learn the system. Filecamp gave Hothouse Design and Bargain Boat Bits the buoyancy they needed, a simple file sharing solution that's secure and easy to use, and everything went swimmingly.
All Hands on Deck
Another important practice that Hothouse Design brings to the table is teamwork. That's a big part of Total Quality Management that's often lost on businesses trying to implement the technique. For Deirdre, David, and their team to truly serve their clients, they've got to be an integral part of their clients' teams.
Understanding that they are part of their clients' process is another part of the recipe for success at Hothouse Design and it's also part of the reason they choose Filecamp as their file sharing and digital asset management platform. With custom branding and white label features, the Filecamp for Bargain Boat Bits appears to the dealers in their nationwide network as part of the Bargain Boat Bits web platform, not as a solution provided by Filecamp or Hothouse.
This follows exactly from Deirdre's thoughts on accessibility and credibility. When a dealer goes to login and retrieve the latest product images or information, they expect to see the Bargain Boat Bits logo and branding. Thanks to the custom branding and white label features of Filecamp, that's exactly what they see. As a result, Bargain Boat Bits retains their credibility, which means more sales and opportunities, and Hothouse Design contributes to the Bargain Boat Bits mission as an integral part of their team.
The work at Hothouse Design for Bargain Boat Bits was so effective, that it fueled enough sales growth to pay for the project within a few months! It's an exciting result of the proven principles that were put into practice.
Richard Machin of Graham Barclay Marine explains how Filecamp has improved the day-to-day business of Bargain Boat Bits dealers:
"It is vitally important to Bargain Boat Bits that information is quickly and easily shared amongst the group members. Staff at head office use Filecamp to share important files with the group members. These include print-ready artwork, product pictures, supplier order forms and product information. Previously these were managed and shared through Dropbox. Continual difficulties using Dropbox meant a more professional solution was required. Members now have the peace of mind that they have access to the most up to date supplier information, price changes, product reviews and general news. One of the major benefits of using Filecamp has been to allow members to directly access catalogue marketing files for their own promotional use without the need for action by head office staff. Filecamp has impressed Bargain Boat Bits staff with the security and flexibility it offers both the administrator and group members. Group members now have easy access to a permanent file system where they can safely download or forward files to others 24/7. The simple Filecamp format has allowed head office to assign individual member security settings to control access to certain areas and files. An added benefit has also been the ability to set-up a separate user file for BBB's print catalogue production company. The result is quick and easy secure artwork proofing and image file sharing, saving time for all involved."
Into the Sunset
Another project on the horizon for Hothouse is helping a charity tell their story better by gathering all their media resources in a central location. Once again, Filecamp is proving to be the go-to solution for allowing various stakeholders to download, upload, and collaborate on a library of media.
For Deirdre, David, and the team at Hothouse Design, there's plenty of data in the world to make more beautiful. Now with Filecamp as an effective tool to match their equally effective process-driven design approach, the skies are clear to sail off into the sunset.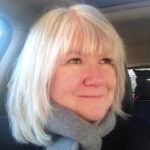 "Filecamp gets the connection between accessibility and credibility. The design works because it's simple and logical. When you've got people will all levels of technical skill using a system, it's got to make sense."Deirdre Wilson, Director,
Hothouse Design Pty Ltd