Case Study
The Superbike Surgery
Learn how a motorbike repair shop in the UK uses Filecamp as their "Online Digital Service Record" system.
---
There was a time when marketing firms, advertising agencies, in-house studios, photographers, and designers were the only groups of people that had to manage large graphics files and rich media for their clients. In today's highly visual and digital world, seeing is believing. More and more businesses are using graphics and media to engage their clients and build their brand.
---
When it comes to creative uses of technology, Jim Wright-Roberts of The Superbike Surgery proves that you don't need to be a design agency to amaze your clients. With an innovative business model, The Superbike Surgery delivers diagnostics and repairs on the most elite motorcycles, right to your doorstep!
Surgical Precision on the Spot
It was an idea that got stuck in Jim's mind after visiting and working in New Zealand. In New Zealand, with the wide-open rural spaces, there are 'fix-it' mechanics that drive to their clients to provide repairs on automobiles and motorcycles, right on the spot.
When he returned to the United Kingdom after traveling the world, he went back to work as the foreman of a workshop. But the idea of the 'fix-it' mechanic from New Zealand wouldn't go away.
A seasoned automotive and motorcycle technician with a bit of racing and riding in his blood, Jim handles a brake caliper with the same tender care a doctor might give to their patients. He wanted to deliver this same elite level of service, but with a new level of convenience, using the mobile mechanic business model he saw in New Zealand.
One day, after ending his shift as a foreman at the workshop, Jim thought long and hard about where his life was going and what he wanted to do:
"I wasn't getting any younger. I enjoyed my job and the people I worked with, but I felt if there was going to be a time to aim for something greater, this was it."
That day The Superbike Surgery was born, and motorcycle owners in the United Kingdom have been happier ever since. Now, 13 years later, The Superbike Surgery is the UK's leading provider of mobile motorcycle repair and maintenance. Jim has learned a few things over the years while innovating his mobile mechanic business model, including a revolutionary approach he's applied to the very tired and out-of-date mechanic's service record.

A Digital Service Record for Motorcycle Maintenance
Jim knew about the mobile mechanics in New Zealand who serviced all makes and models of automobiles and motorcycles on the spot. The Superbike Surgery services all types of motorcycles, but it was founded with a special focus on delivering on-the-spot service for high-end Japanese sportbikes.
Superbikes are incredibly engineered and expensive motorbikes that are capable of speeds over 250 km/h. Some riders compare the experience to strapping yourself onto a rocket! For the business to succeed, the customer support experience for people using The Superbike Surgery would need to feel as elite as the superbikes and the service itself. Jim started to look at ways to make the customer support experience better, not just better than typical mobile mechanics, better than high-end service centers!
When you see the YouTube videos for The Superbike Surgery it's clear that Jim has a reserved sense of style and great attention detail. In the brake caliper video, he describes how he checks not only the pads for wear, but goes a step further to check all the working components of the caliper.
This sense of 'doing it right' and the high attention to detail that he brings to a task are traits typically associated with a designer. When Jim decided to create a Digital Service Record he approached the problem with a similar design mentality. Waiting to finish the last repair of the day on a Friday afternoon, he describes the way he approached the problem:
"The existing service records you get from your mechanic, they're not always the easiest to read, right? There are columns and check marks and dates, but it's not very clear to tell the owner what type of service has actually been done. […] And they're a bit dry aren't they? Many of my customers are excited about tuning and upgrading their superbikes, and a boring spreadsheet of work performed doesn't really boost that excitement."
You typically hear discussions about clarity, legibility, and engagement at design agencies and marketing firms. Jim's approach to creating a Digital Service Record at The Superbike Surgery shows that many talented businesspeople are now learning to use design techniques to solve problems in their business and build their brand.
Design techniques are one thing, but you also need the right technology to execute on those techniques. Businesses that are solving problems from a design perspective need to have the right tools for the job. Jim began a search to find a platform that would allow him to create the Digital Service Record that he envisioned.
Online, Anytime at a Fraction of the Cost
As you might guess, motorcycle enthusiasts are purists at heart, and the same is true for Jim, who is more than a mechanic. He's had a passion for motorbikes and racing his whole life. As such, he appreciates a simple approach to a problem and started his first approach to the Digital Service Record at The Superbike Surgery using CDs after a client requested photos of a repair. He recalls the experience:
"The Digital Service Record was a hit when I first started making the CDs, my clients loved it! There was only one problem, they'd look at it once and then put it away."
We all know that the process of burning CDs is time-consuming, but Jim felt there was another problem. He wasn't achieving his goal of increasing engagement with the superbike owners that he serves. They would put the Digital Service Record in a drawer and never look at it again. He tried another solution:
"Next I went to flash drives, the little USB thumb drives. They were easier to copy files to and a lot easier to carry around. A few more people used them, but the flash drives introduced another issue…cost. Now I was paying for a flash drive with every new customer repair."
It was clear, for the Digital Service Record to really take off at The Superbike Surgery, it would need to be an online platform. What makes the Digital Service Record so revolutionary is that it's much more than a set of columns with checkmarks. Of course with the attention to detail at The Superbike Surgery, you can be sure every box is checked on the diagnostic report. The Digital Service Record goes a step further and includes high-resolution photos of any service performed. The online platform for the Digital Service Record would need to be able to easily handle these large image files.
After trial and error, Jim knew exactly what he needed for the Digital Service Record to succeed: an affordable, secure, online file sharing platform that was geared towards sharing graphics and media. It had to scale to a large number of clients, so there couldn't be any hidden costs for adding lots of users to the system.
As a purist, Jim was drawn to Filecamp by its simple, yet powerful interface. He signed up for a free trial and before he finished his test drive of the Filecamp platform, he knew that this was the platform for the Digital Service Record at The Superbike Surgery. It had all the features that he needed – affordable, secure, online, anytime – and the Filecamp platform was ready to roll right off the showroom floor!
The Bike That Keeps Coming Back
When he compared other file sharing platforms, there was another reason he chose Filecamp. The other platforms didn't offer the level of custom branding he needed at a price that made sense for his business. His ultimate goal with the Digital Service Record was to build engagement between his clients and his brand, not his clients, and a file-sharing service.
Filecamp's white label features allow Jim to brand his file sharing platform with The Superbike Surgery brand and logo so he builds engagement with his clients while providing them useful information and engaging photos that document any recent motorcycle maintenance. When someone logs in to view their Digital Service Record they see the logo and branding for The Superbike Surgery, which is a constant reminder of where the service was performed.
With high-resolution photos and full documentation of repairs, the Digital Service Record was now available online, anytime through Filecamp. Unlike the CDs, clients were checking their online service record more often, and it was more cost-effective and convenient than using USB flash drives.
The plan succeeded. With Filecamp, Jim had turned another dream into reality for The Superbike Surgery – his clients loved the new online Digital Service Record. One thing that he didn't expect also happened, he explains:
"Filecamp was much more convenient than CDs or thumb drives which people often look at once and then chuck in a drawer. I was surprised though by what happened next. The owners started to use the Digital Service Record as a way to increase the resale value of their bike!"
Filecamp helped The Superbike Surgery build engagement with its clients and the Digital Service Record was now helping those clients sell their bike for more money. At first, you might think that this was bad news for The Superbike Surgery. A new owner for a bike might mean a new motorcycle mechanic for that bike.
Perhaps even more surprising was what happened next. The superbikes loved the new Digital Service Record too! Jim used a simple system for registering users on his Filecamp platform, so it was easy for owners to transfer access to the Digital Service Record when they sold their bike.
When the new owner logs in to view the Digital Service Record, they see the amazing work and attention to detail. More importantly, the entire system is branded for The Superbike Surgery. So who do you think that the new owner is going to call for the next maintenance on their bike? That's right, they call The Superbike Surgery because they can see the quality of work they will receive, and with all the service records, they can see the price too. What better introduction to a service than an honest picture of the amazing work they provide?
Jim tells the story of one Honda VFR1200 that kept coming back:
"I did the first maintenance on it. The owner preferred to have me service the bike, rather than take it back to the dealer. That was at 500 miles. It's passed through a number of owners since then, and it's up to 40,000 miles."
As you might expect from his attention to detail, the bike is nearly flawless, having been serviced exclusively by The Superbike Surgery. The Digital Service Record contains a record of all the service from day one, beautifully documented in high-resolution photos and stored securely with documents related to service on Filecamp. Everything is easily available to the owner online, anywhere, anytime.
Aside from some minor exhaust modifications, the VFR1200, the 'bike that keeps coming back', runs exactly like it did the day it was made. For a superbike of this caliber, that means hitting speeds in excess of 200 km/h on a regular basis. Of course, these speeds are only recommended on a track in safe conditions.
It Seems There's Always One More Thing…
It's easy to see why someone riding a superbike capable of top speeds near 250 km/h would want to have only the most elite service with the highest attention to detail. You trust your mechanic with your life on a superbike. The Superbike Surgery has been providing the most elite motorcycle maintenance and repair in the United Kingdom for the last 13 years.
Starting with an innovative mobile mechanic model, owner Jim Wright-Roberts continues to innovate his business with the revolutionary Digital Service Record. The Digital Service Record and Filecamp make it possible for The Superbike Surgery to deliver a level of customer support and engagement that is only matched in the automobile world by the likes of Rolls Royce.
There's truly no match to the level of service that The Superbike Surgery provides in the motorcycle world. When diagnosing and repairing any high-end machine, whether it's an automobile or a motorcycle, it seems like there's always one more thing to check. For superbike owners in the UK, The Superbike Surgery is one place you can be sure that everything is checked.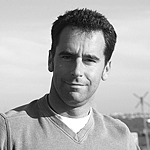 "Filecamp was much more convenient than CDs or thumb drives which people often look at once and then chuck in a drawer. I was surprised though by what happened next. The owners started to use the Digital Service Record as a way to increase the resale value of their bike!"Jim Wright-Roberts, Superbike Surgery Ltd