Edit files
Edit file names, descriptions and metadata at any time.
Editing a single file
To edit a single file's name, description, or metadata, click on the Three Dots Menu
and select Info
.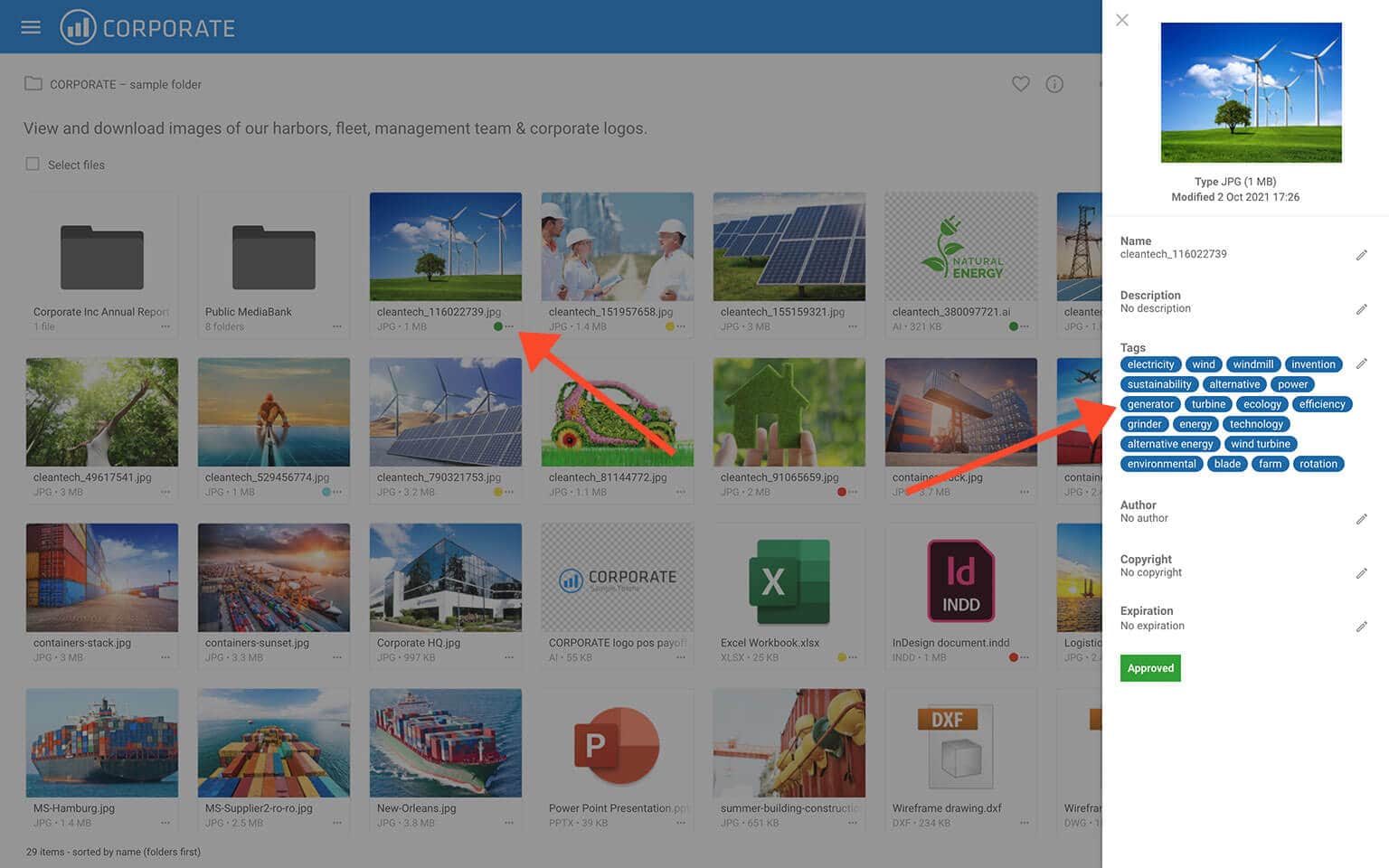 ---
You can also double-click on the file to view a larger preview and click the Info
icon in the Toolbar.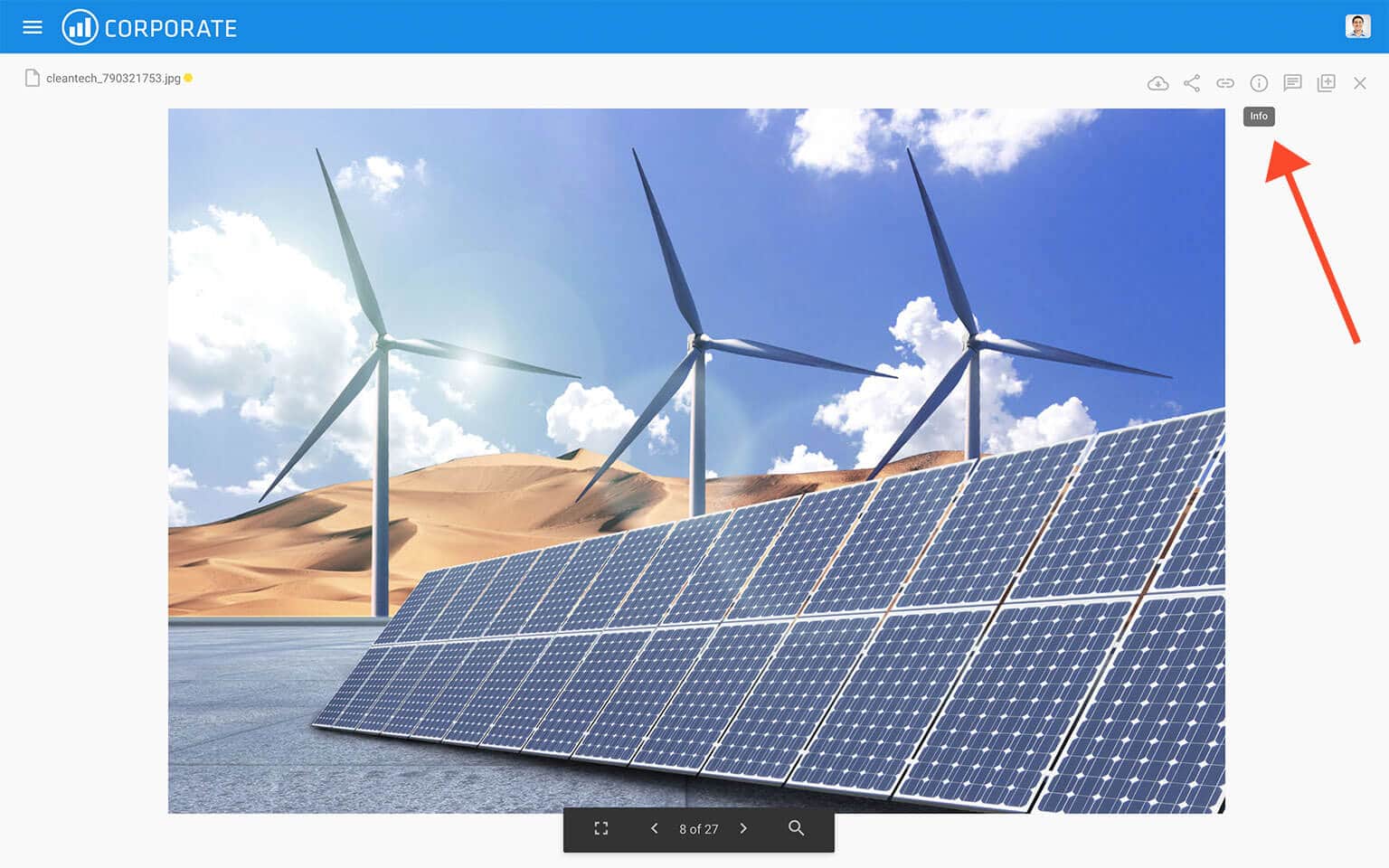 In the Infobar
you can view and edit the following settings for this file:
Name – file's name.
Description – file's description.
Tags – add tags/keywords that describe the file (remember to press enter after each keyword).

Tags make it easier to find specific assets later on.

Read more about Metadata.
Author – add an author name if this makes sense for your workflow.
Copyright – add a copyright note if there are any specific restrictions regarding this file's usage.
Expiration – choose an expiration date if you want this item to expire. Read more.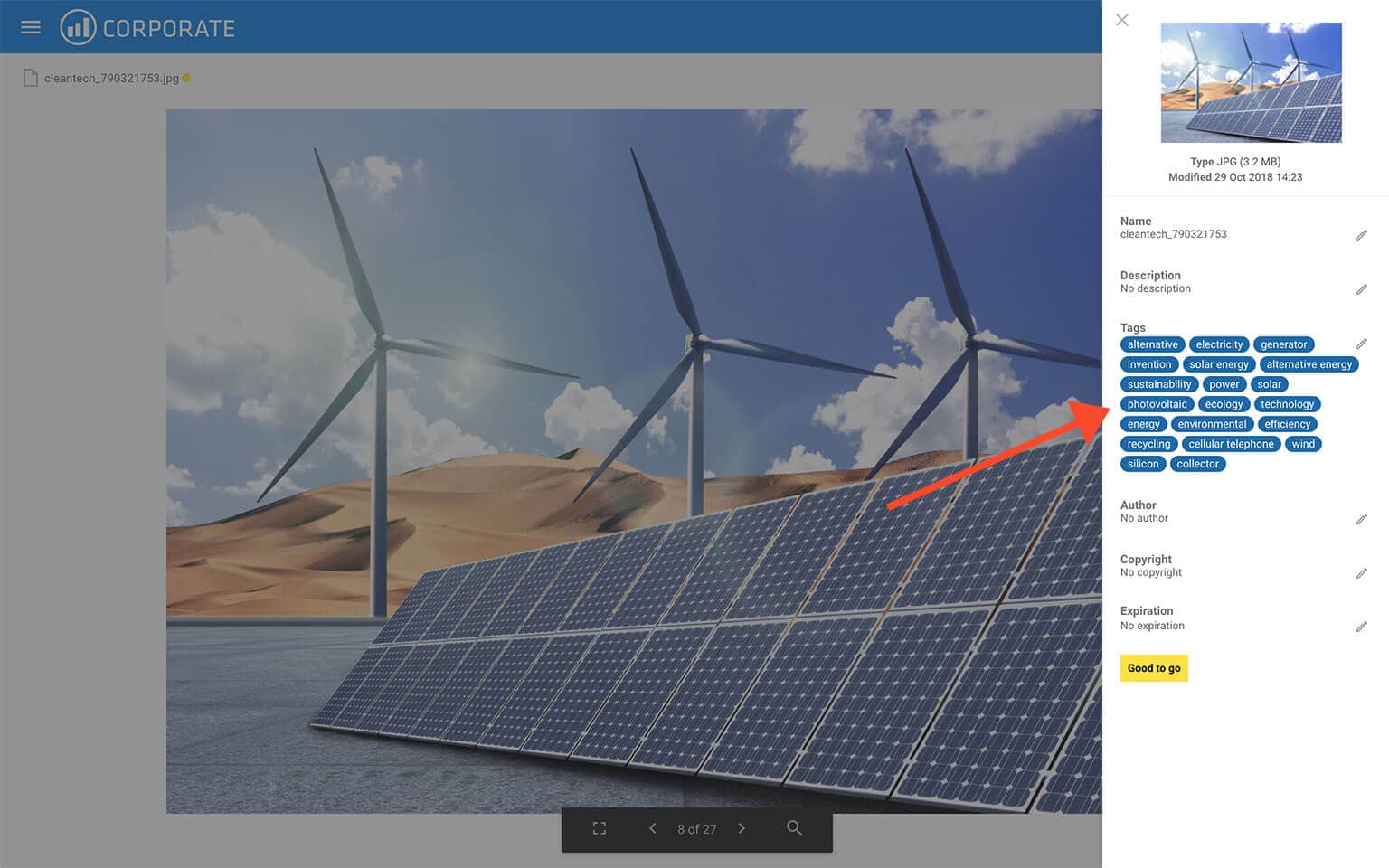 ---
Edit multiple files
Select the files you want to edit then click the Edit multiple files
 icon in the Bulk Action Bar.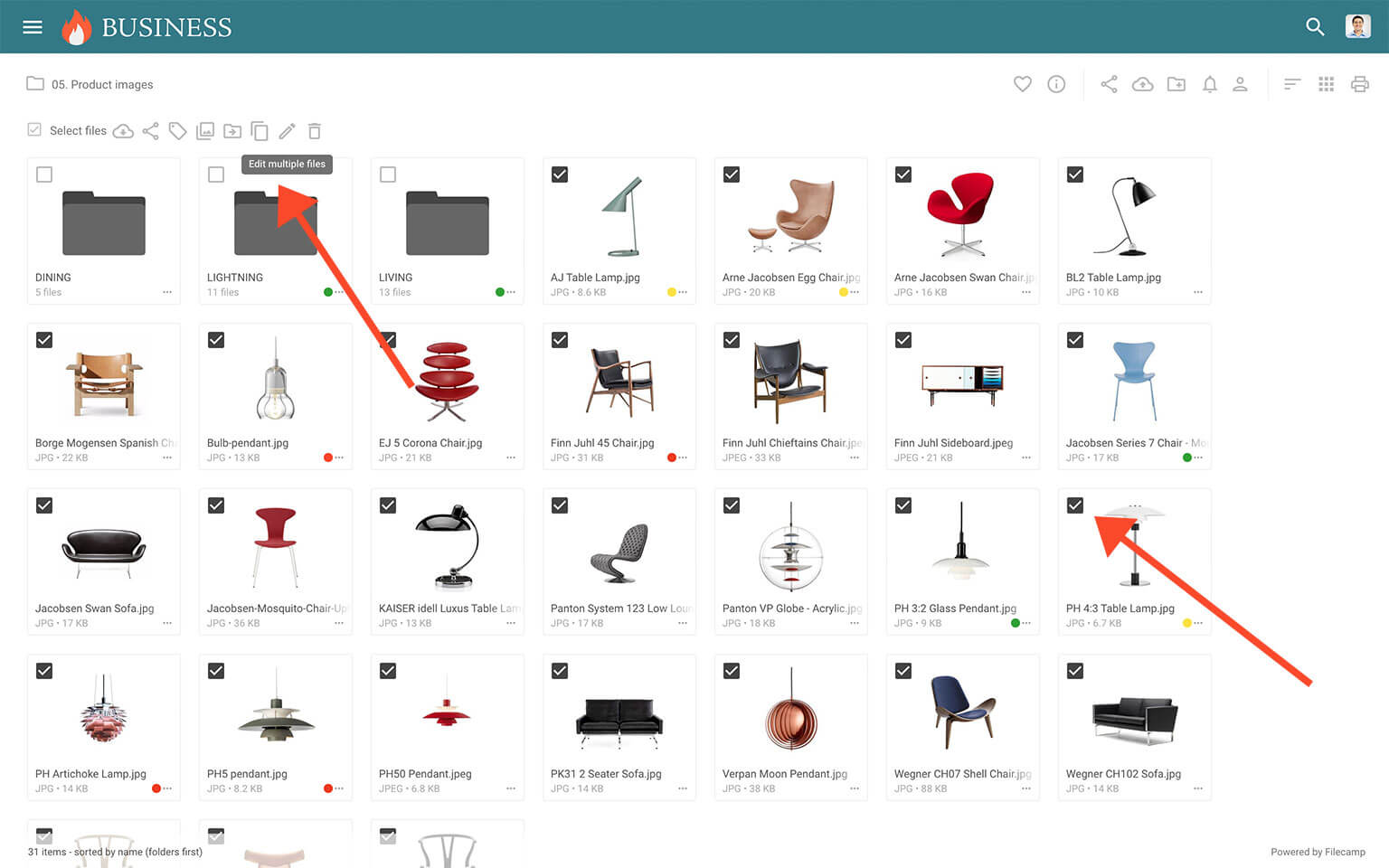 A pop-up window will show where you can edit the following settings for the files you have selected: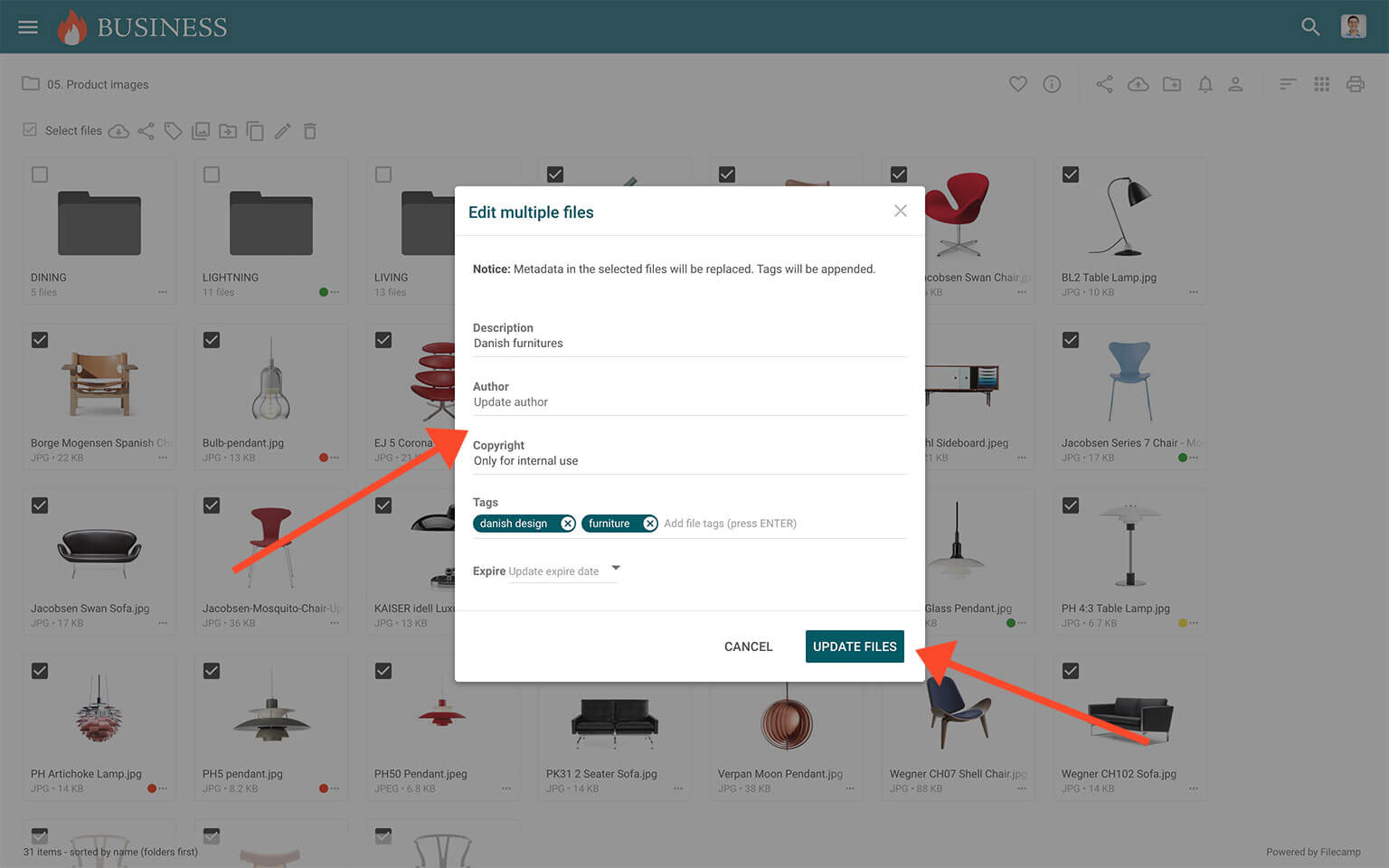 Simply make the desired changes and click UPDATE FILES to save the changes.
Notice: When editing multiple files, there can be a delay of up to 5 minutes before you can see the actual changes for each file. This is because we use embedded metadata (where the information is written into the files).
Notice:
Only Administrators or users with permission to "Edit files & folders" are able to edit files.
Read more
.