Uploading
Upload files quickly and easily, simply drag-and-drop them directly into your browser. Most modern browsers will even allow you to drag-and-drop entire folders at once.
Uploading to Filecamp
Users with upload permission for a folder can upload assets. You can drag and drop files and entire folder structures from your computer directly into the Filecamp window.
Navigate to the folder you wish to upload files to. Click the Upload
icon in the Toolbar.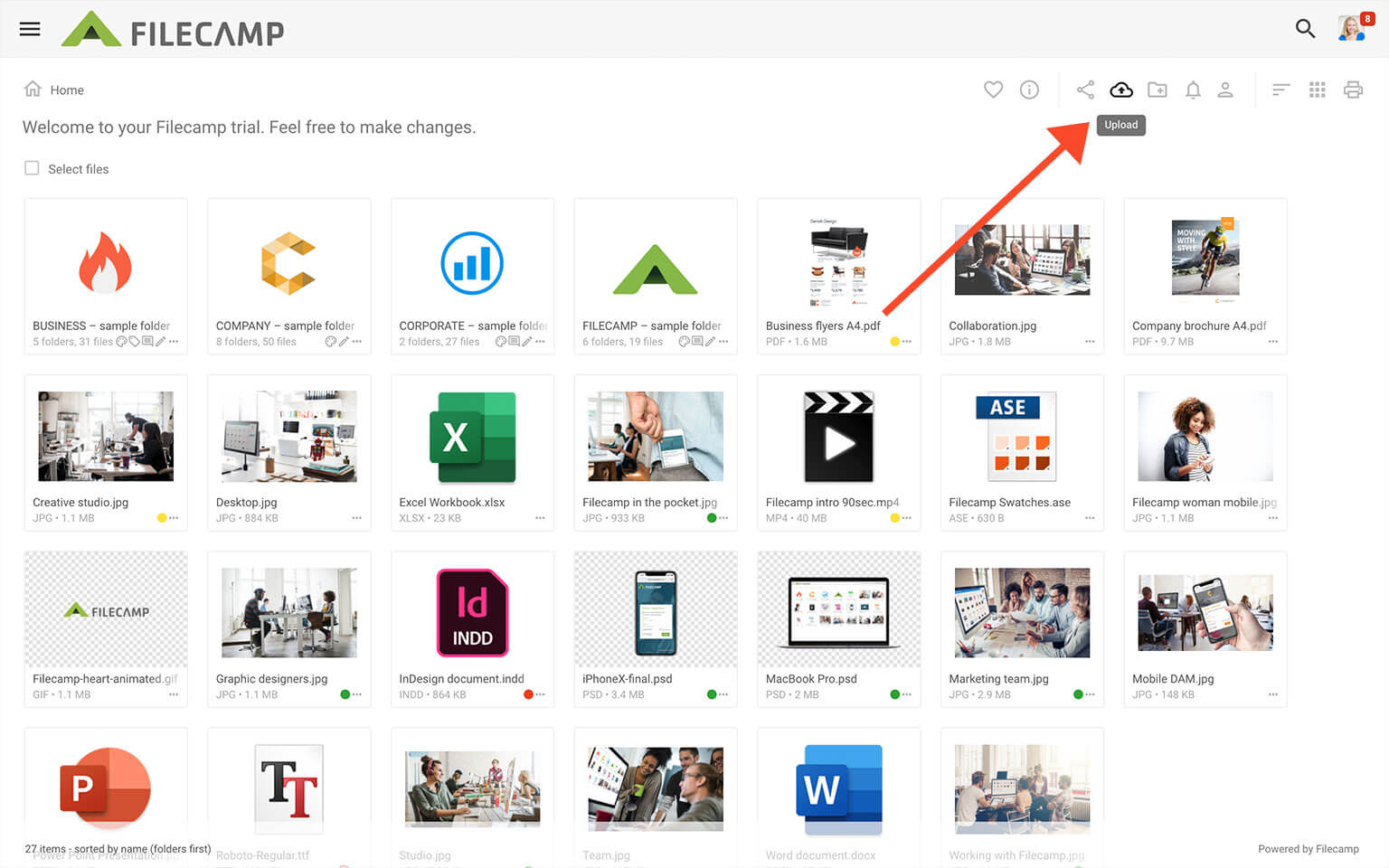 Drag and drop your files and folder into the area surrounded by the dotted line. Or click Choose Files or Choose folder, depending on which method you prefer.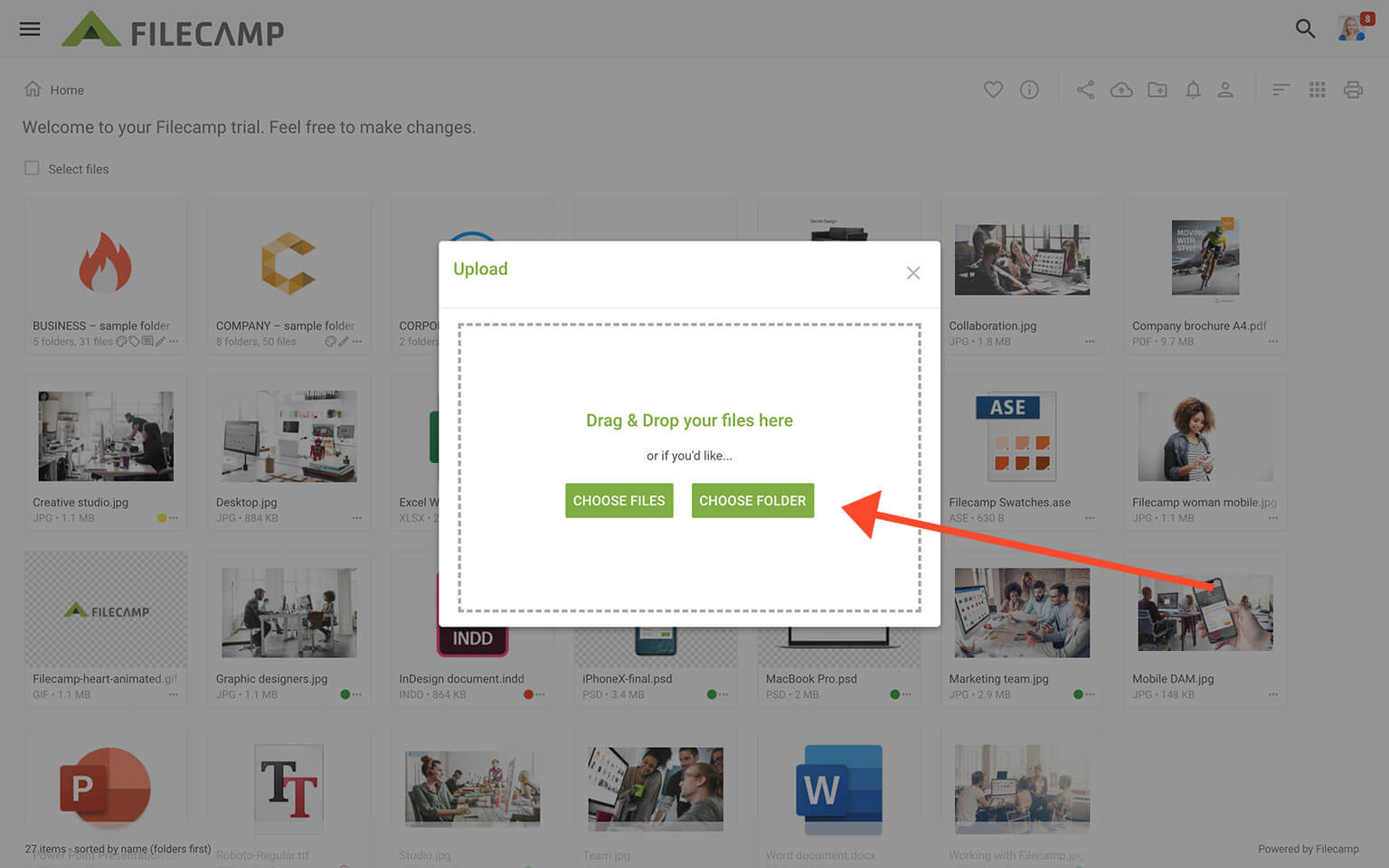 Note: You can select multiple files for upload by holding the Command or Control key (Mac or Windows, respectively) while selecting files and folders.
See a complete list of all the files and folders you have selected to upload.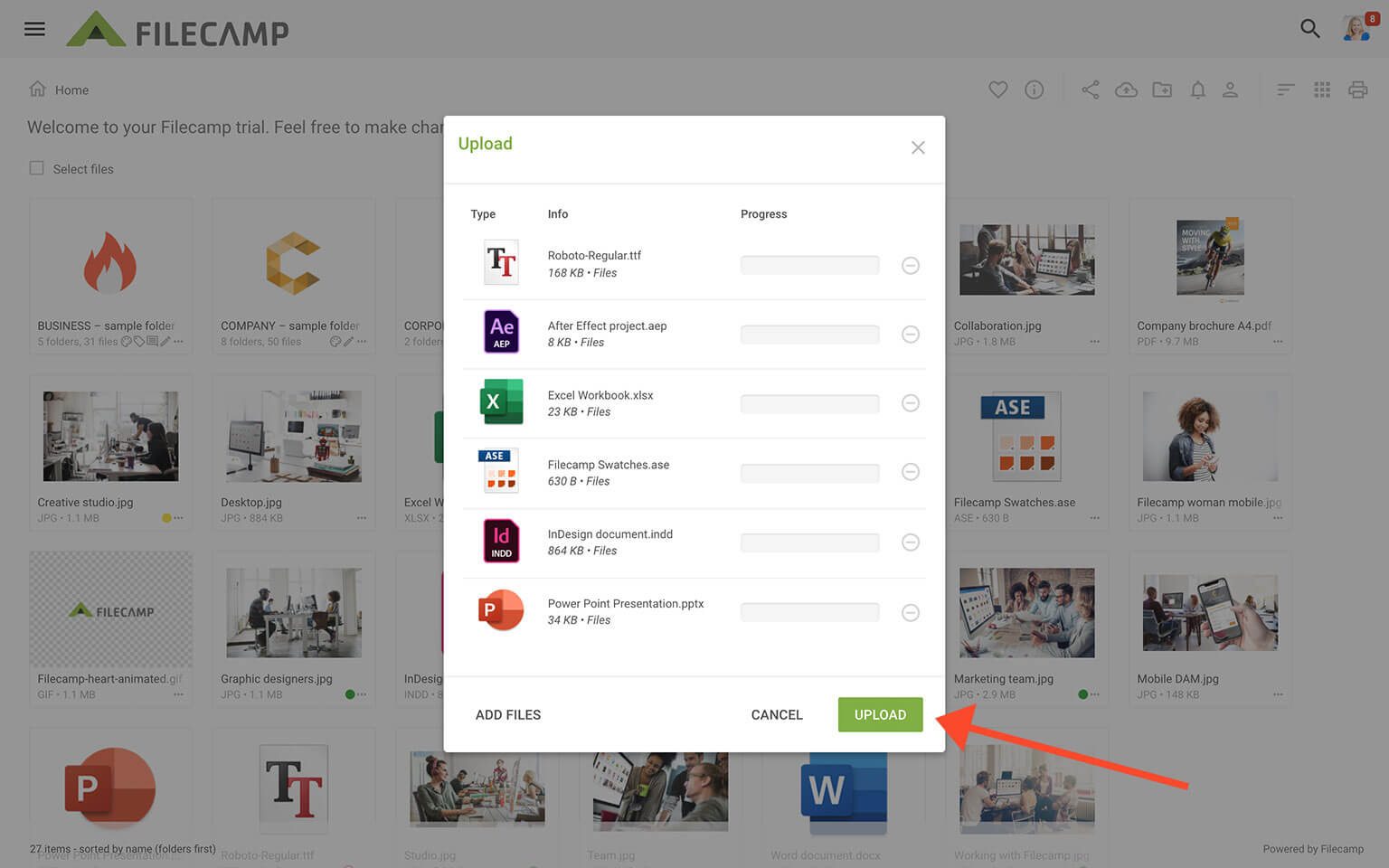 Click UPLOAD, when you are ready to start the upload process.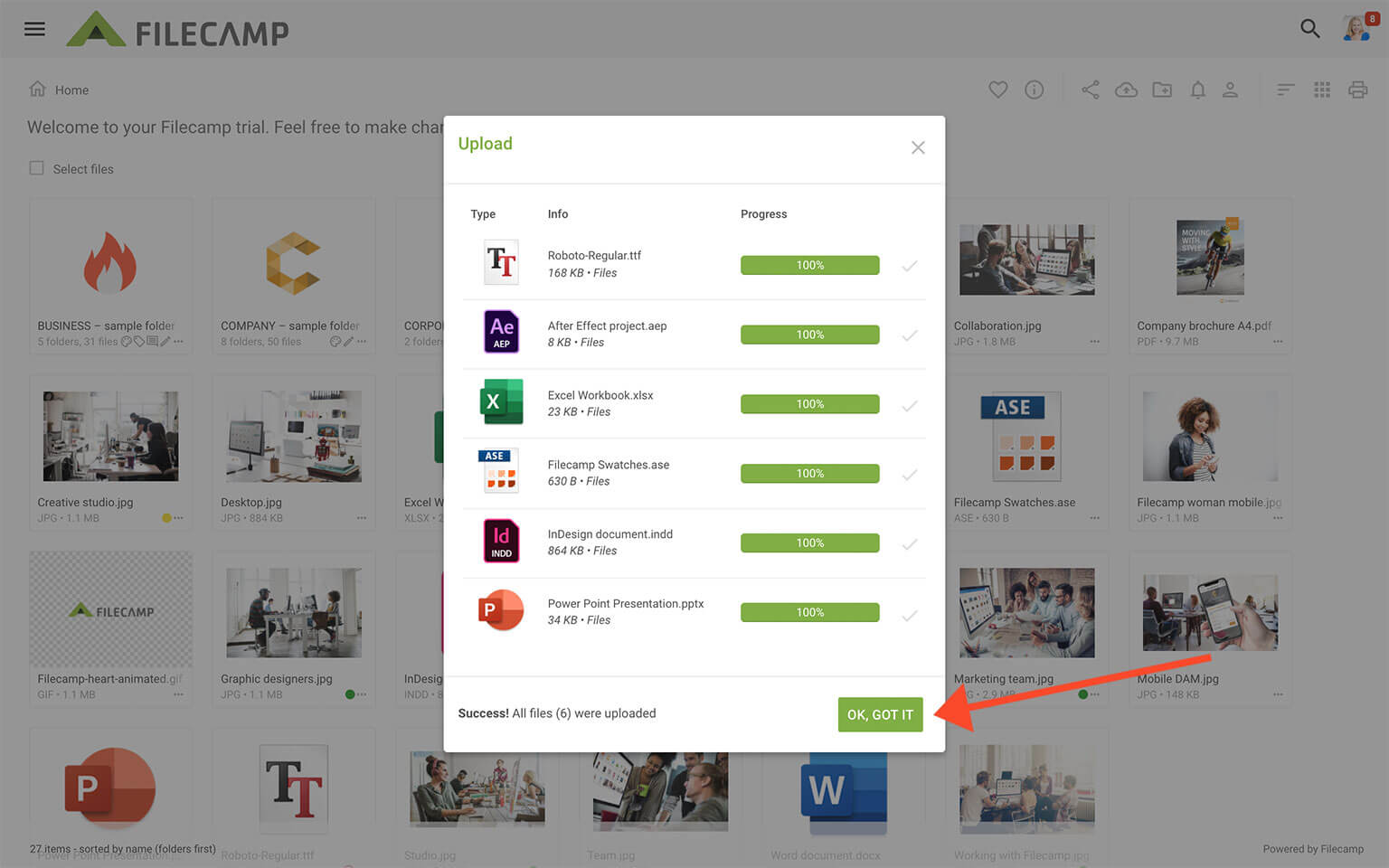 Click OK, GOT IT, when the upload process is done. And you will be redirected to the folder where you can view your newly uploaded files and folders.
FEATURE HIGHLIGHT
Conflicting file names when uploading files
If you are uploading files and files with the same file names that already exist in the location you are uploading to; you'll be prompted if you want to Replace or Rename these files. If you select Replace, these files will be replaced with the new files, and the eventually shared links will now point to the new files.
If you select Rename, a number (1) will be added as an extension to the new file name, and both the new and the "old" files will remain in the folder.
If you are uploading a folder with the EXACT same folder name as an existing folder in the same location, the files will be merged into the existing folder.
NOTICE: Filecamp lets you resume an upload operation after a network interruption or other transmission failure, saving time and bandwidth in the event of network failures. It´s a bit technical but uploads to Filecamp are divided into 1MB chunks and these chunks are stored on our servers for 15 minutes. So if an upload fails you can resume the upload process within 15 minutes. If an upload keeps failing please try and wait 15 minutes before uploading the same file again. If you want to start all over before then, you can rename the file before re-uploading.
TIP:
You can also access your Filecamp via FTP/WebDAV if you prefer this method to upload large files or even very large and complex folder structures.
Read more about WebDAV/FTP access.
NOTICE:
Not all
browsers
support Drag and Drop upload yet. If you cannot see the Choose folder option your browser doesn't support drag and drop
Notice: When uploading large files, you might have to adjust your computer's Energy Saver settings to prevent your computer from going to sleep in the middle of an upload.
Uncheck the option "Put hard disk to sleep when possible". If your uploads are still interrupted increase the "Turn display off-time" to "Never" or the value you see fit.