Request files link
Invite anyone to upload files to your Filecamp account even if they aren't a user.

Share Upload Link
Users with permission to share files and folders are able to create an "upload link" and request files from others. Navigate to the folder you want to receive files to, then click the
Share button in the Toolbar.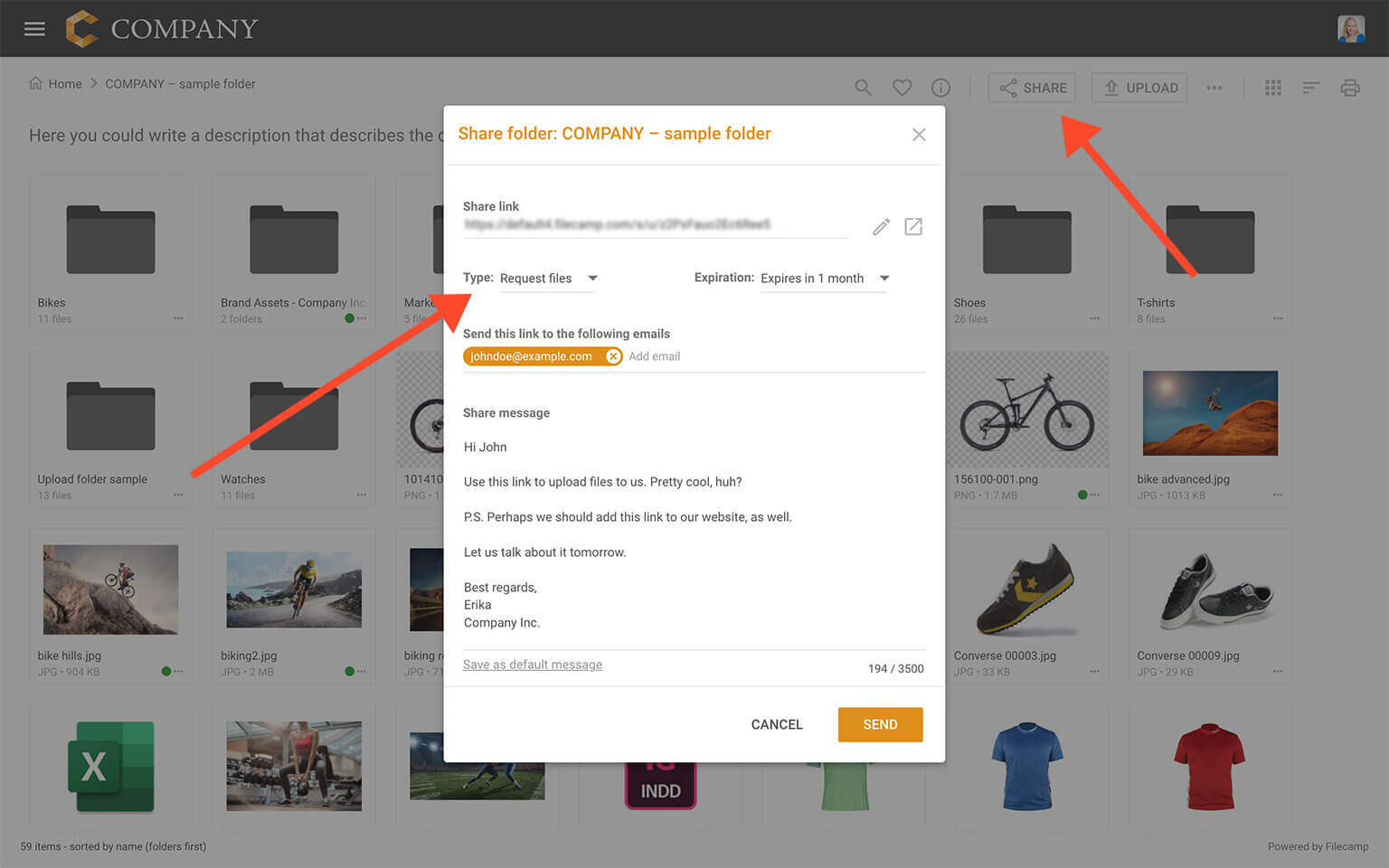 You can adjust the link's options to decide if it should be a View only, View & Download, or a Request files (upload) link. You can also set an expiration date for the link, and write a message to the recipients. Make sure to select the Request files option in the dropdown menu if you want to generate an upload link.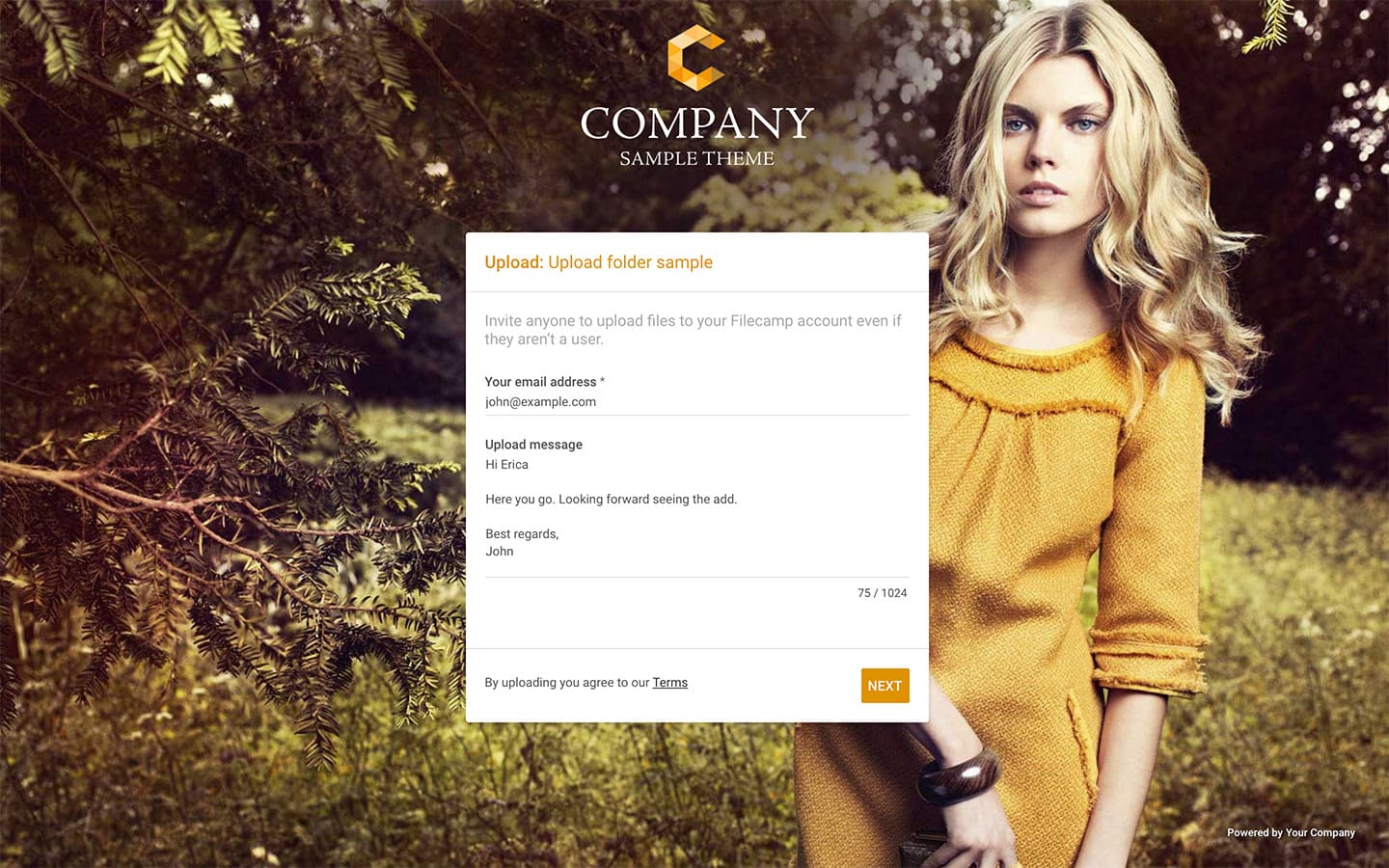 The recipient of the link will be directed to a branded upload page where the user will be requested to enter their name and a short message. This information will be included in your Log and in the message to the Filecamp users that have set up upload notifications for new uploads to this folder.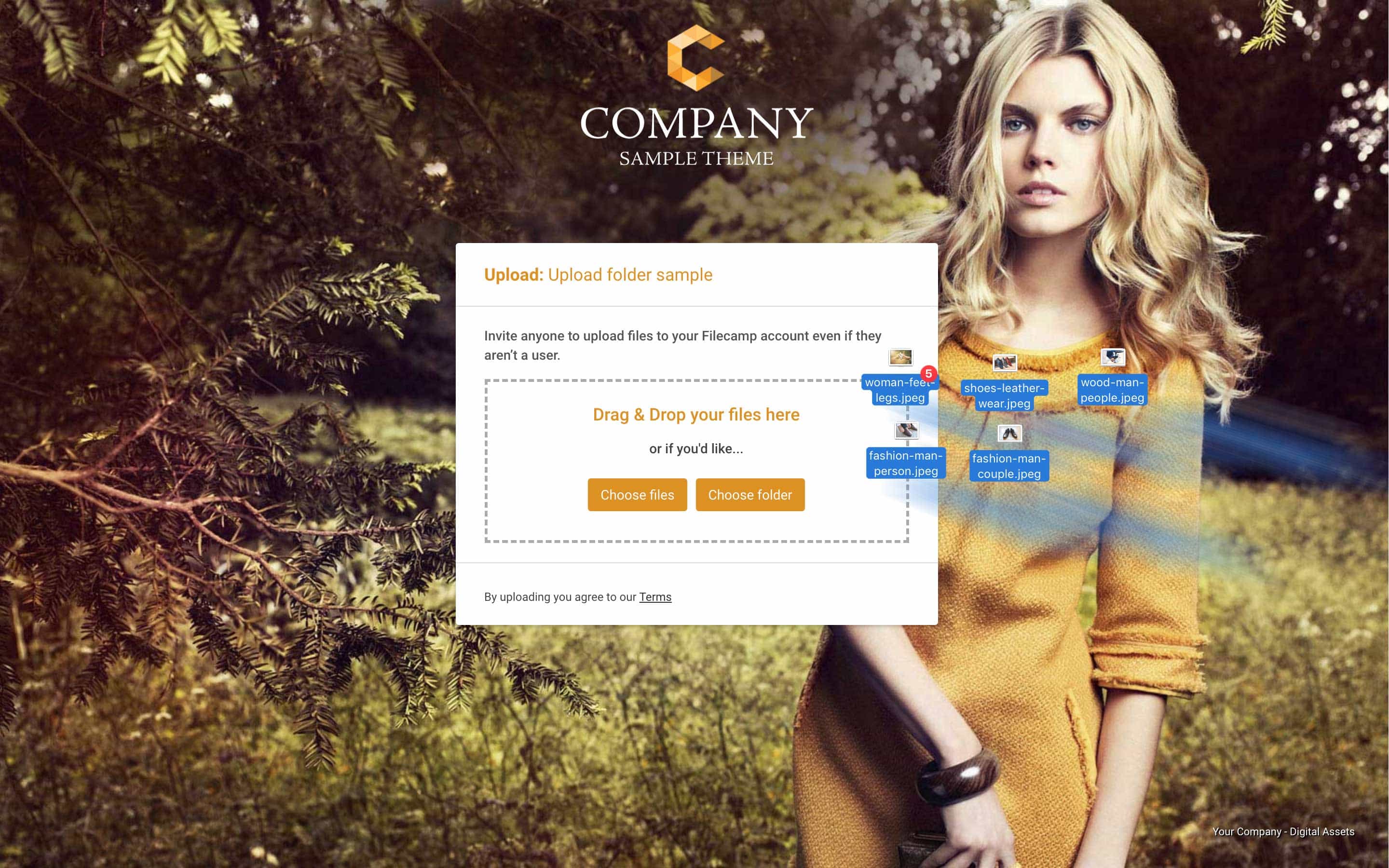 The user can now drag and drop files and folders directly into this folder in your Filecamp account.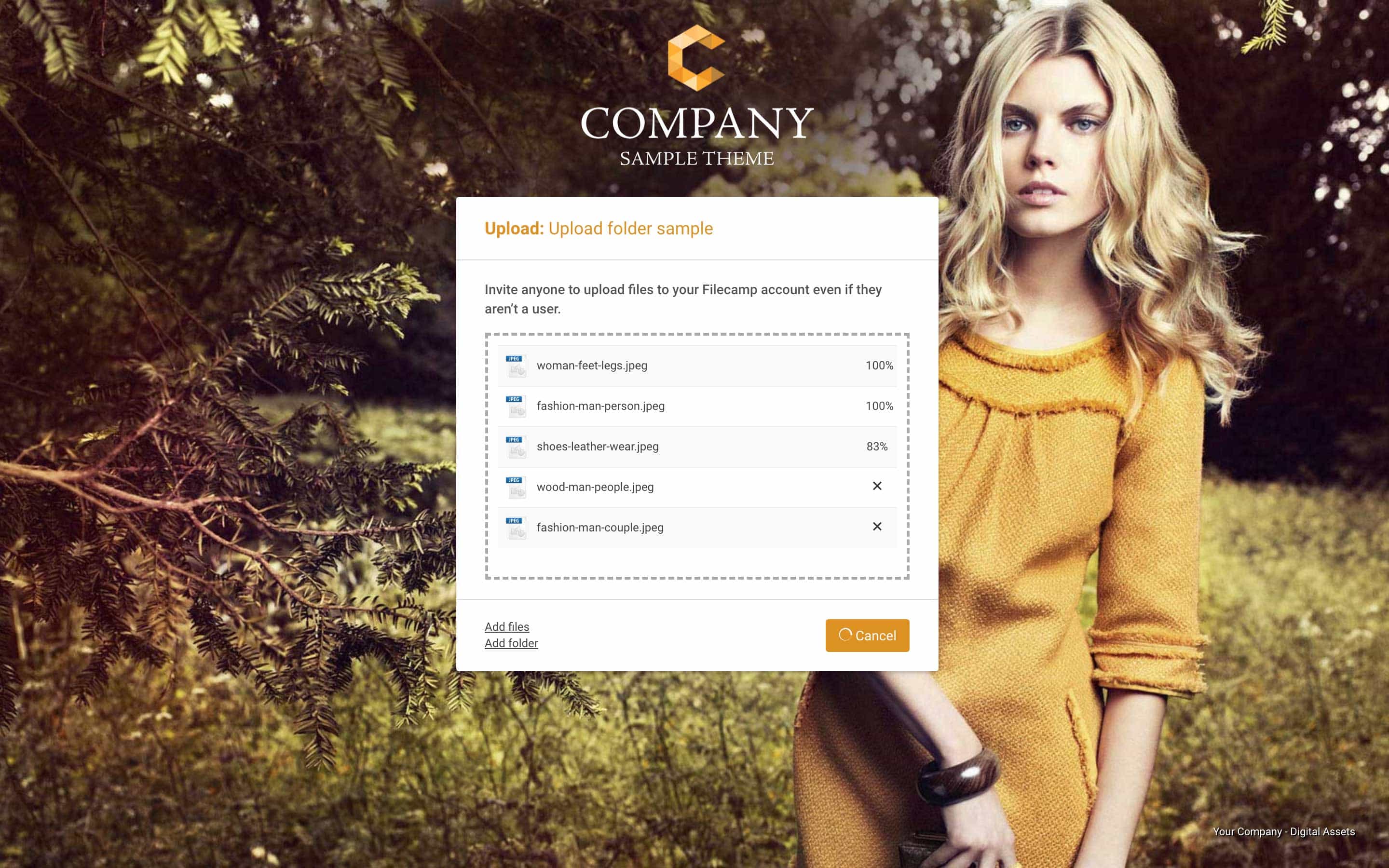 The user will only be able to see a list of the just uploaded files and will not be able to view any other content in the folder.
TIP:
We recommend turning on
notifications
on folders you have shared a
Request files
link to. In this way, you will be notified automatically when somebody uploads files to you.
VIDEO
SHARE FOLDER LINKS
How to share a folder through a shared link, and what the recipients see.
NOTICE: Only users with Upload permission to a folder are able to see and share Request files links.