Storage
Admin level users can access and monitor storage usage through the Storage control panel.
Monitoring Storage
Go to Admin > Storage. On the Storage overview page, you can see how much storage you have used.

Notice:
All
Administrators
will receive an email notification when your account
reaches 70%, 80%, and 90% of your storage limit.
More details Storage usage
Below the Storage progress bar you can see how your total storage has been calculated.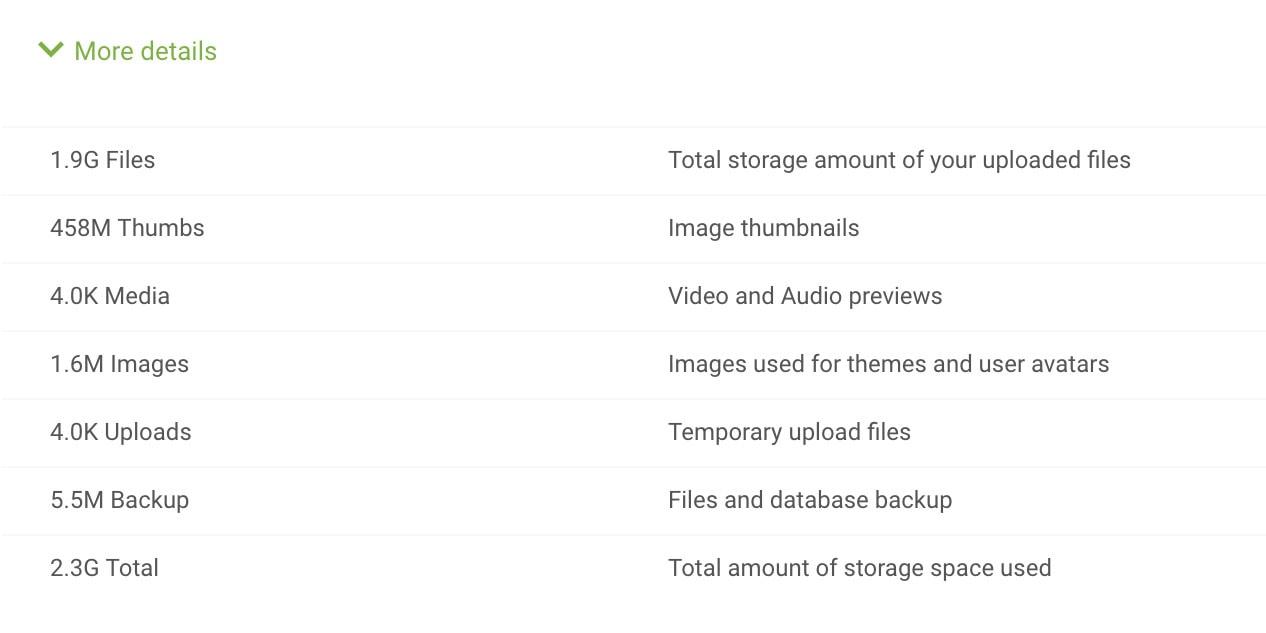 Important: Only Administrators and users with "Storage Access" permission can access the Storage overview page.