Trash
Items deleted from your Filecamp account aren't really deleted … they are just moved to the Trash. This two-step process adds an extra precaution to keep you from accidentally deleting a file or folder.
Empty Trash
To empty the Trash, click on the Main menu
and select
Trash.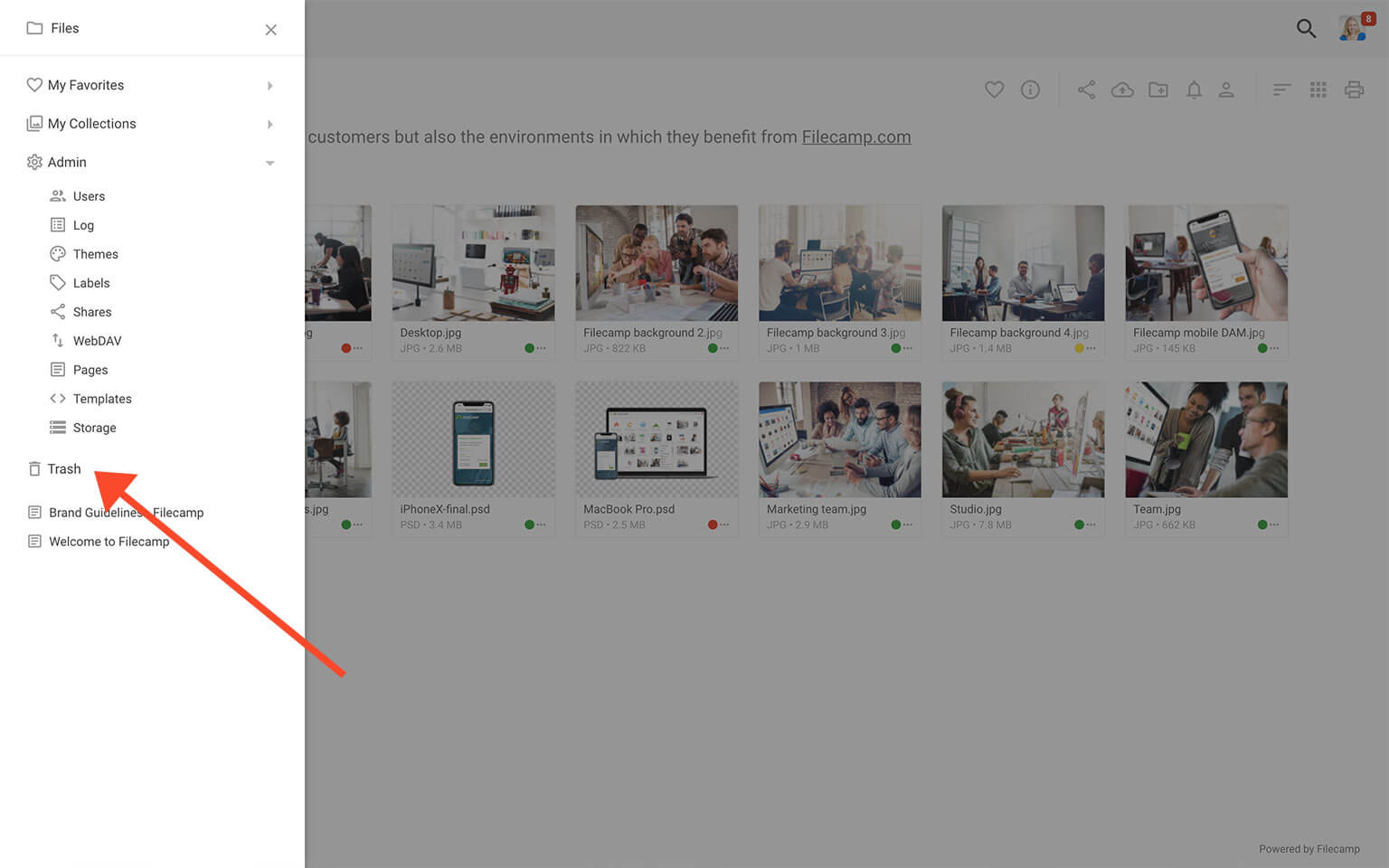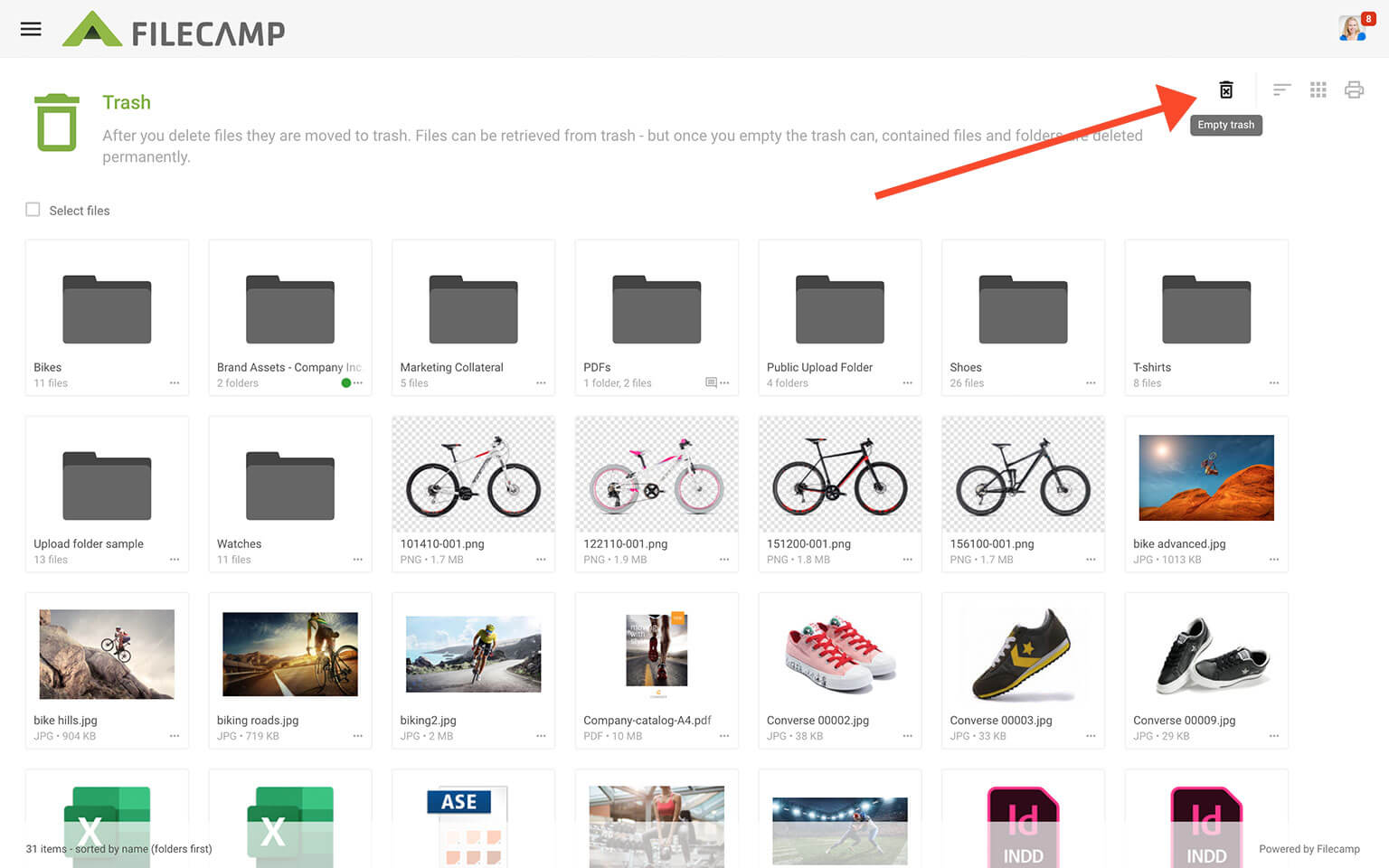 When you empty the Trash the files are permanently deleted and the used storage space will be released.
Notice: When you have emptied your trash, it can take 5-10 minutes before your storage level is updated. It may also be necessary to refresh your browser or to re-login.
Recover files from Trash
If files and folders are accidentally deleted, users with Trash access can easily recover files from the Trash.
To recover files or folders from the Trash, click the Trash 
icon in the Main menu
.
Select the files and folders you want to recover and select Move
from the Bulk Action Bar. A pop-up window will appear where you can navigate to the desired destination folder and click the MOVE button.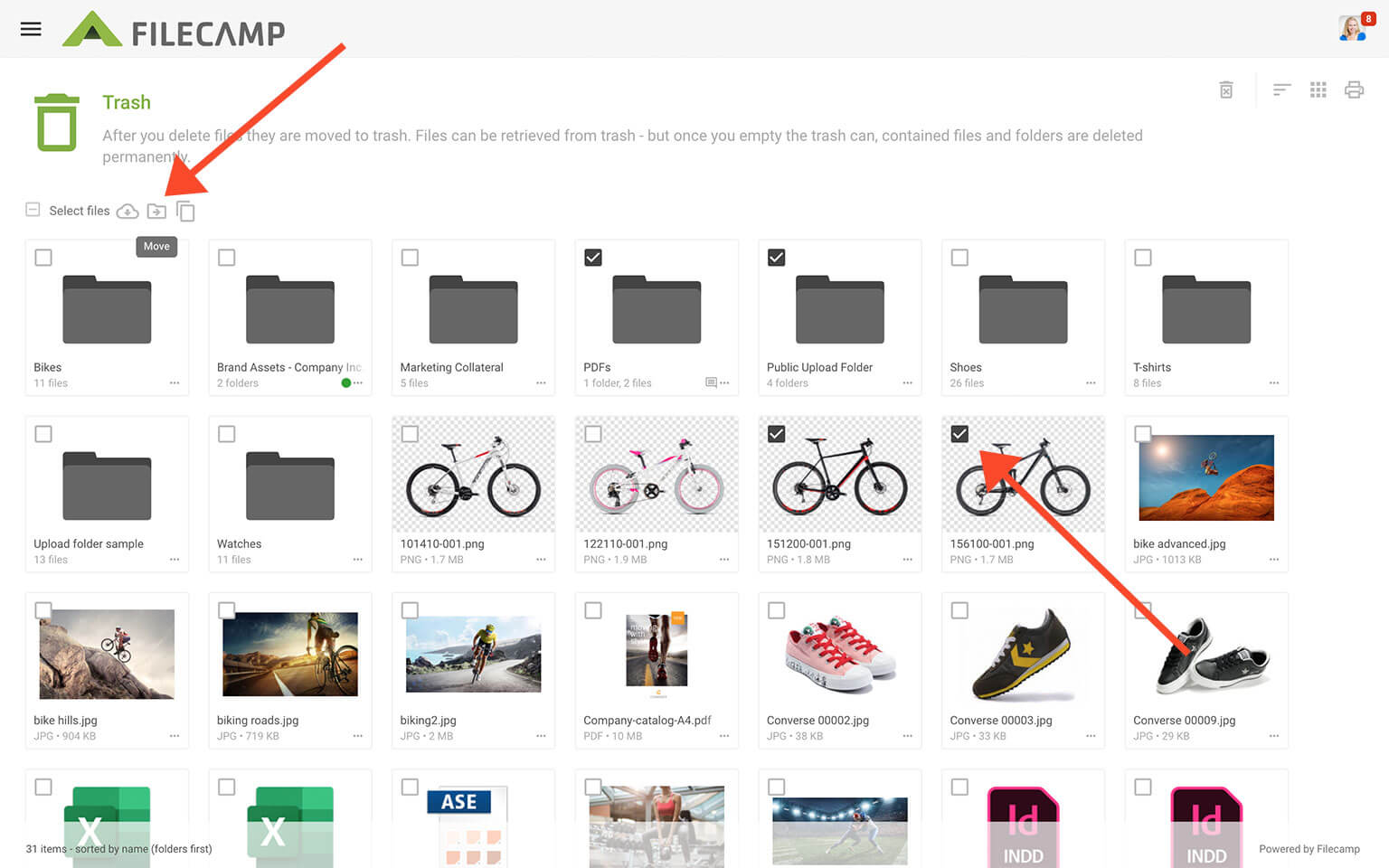 The file/folder will now instantly be removed from the trash and restored into the destination folder.
Notice:
Only Administrators and users with 
Trash access
permission
 are able to see and access the Trash.
Related articles
Files
Folders
Search
Admin