Sorting and viewing options
All users can easily change the way files and folders are presented to them.
Sorting options
Three often used sorting options are triggered when clicking on the Sort toggle
icon in the top right corner.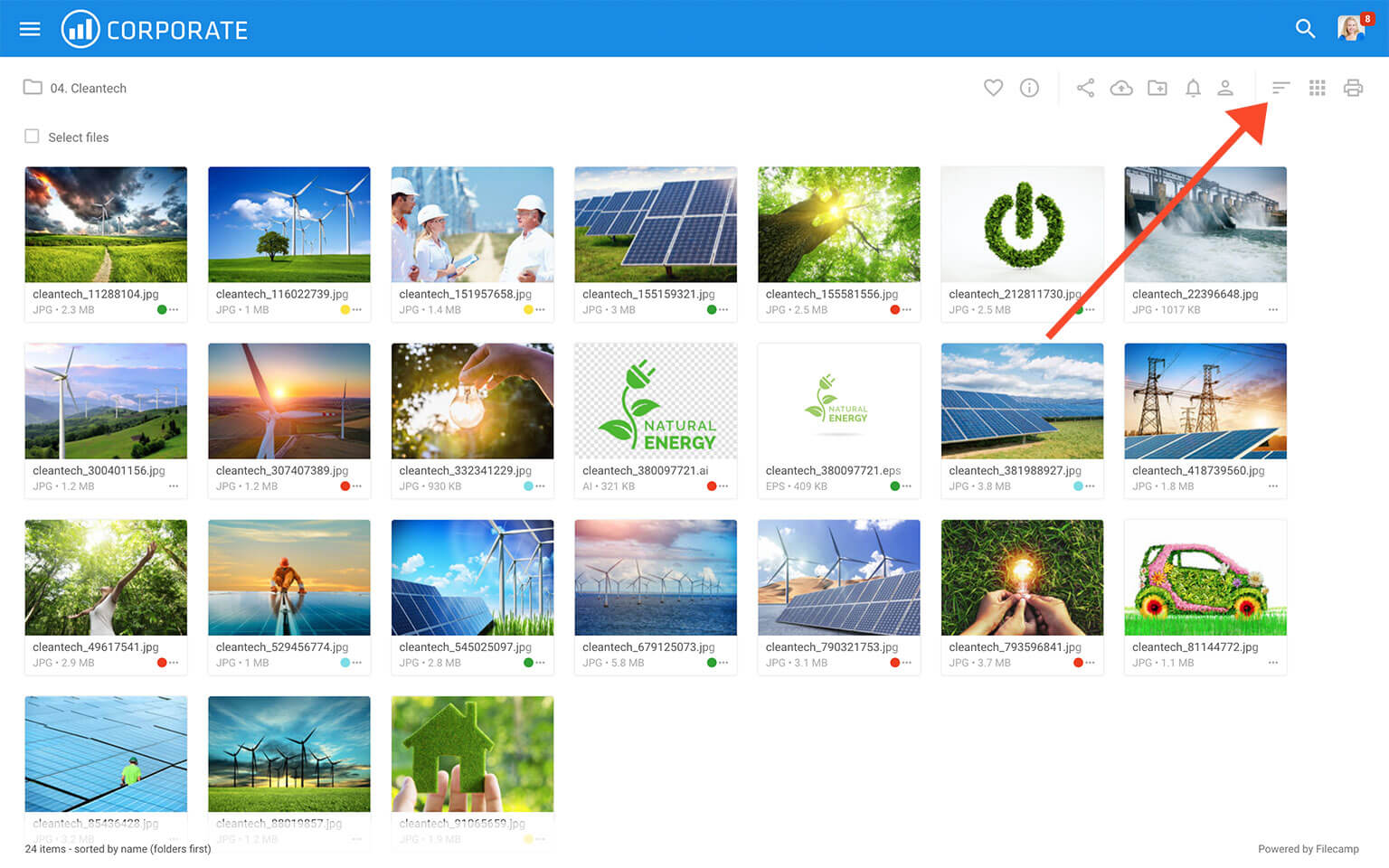 These three options are:
Sorted by name (folders first)

Sorted by modification date (descending)

Sorted by file size (descending)
You can always see the current sorting view and the total number of items in the current folder in the bottom left corner of the main window.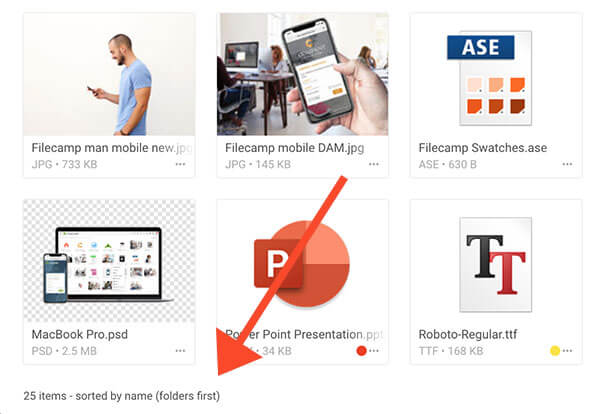 Tip: All files and folders in a folder are sorted alphabetically as default. If you want to set a specific sorting order you could choose to name your folders e.g.
01. folder name
02. folder name
03. folder name
etc.
---
Viewing options
All users can toggle between List and Gallery view by clicking on View toogle
icon in the Main Window.
---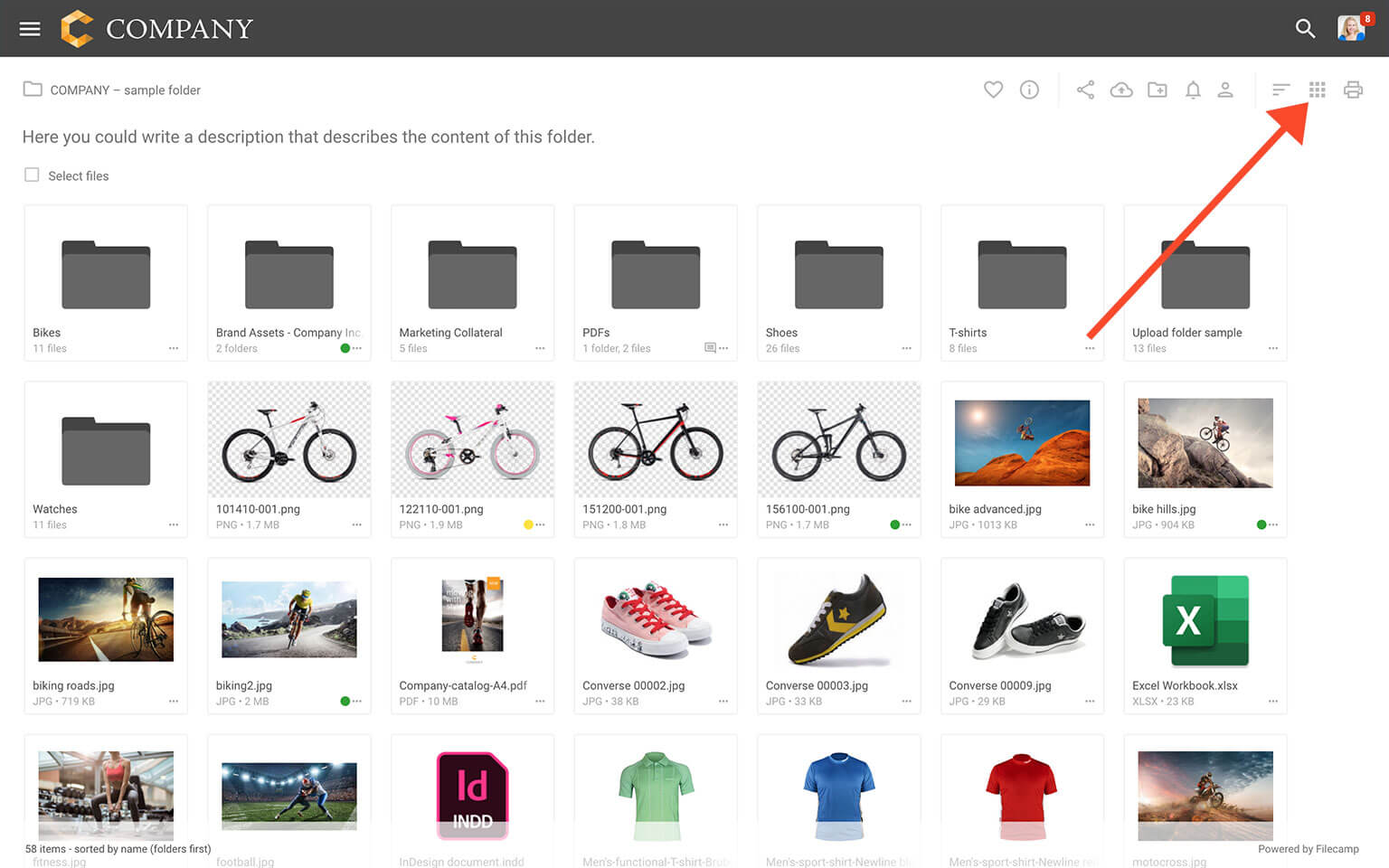 Cover thumbnails
Choose Cover thumbnails if you want the thumbnails to fill out the frames in Gallery view. Depending on your files sometimes it looks better, sometimes it doesn't. See the difference below.
Notice: Users with permission to "Manage folder settings" can change the default sorting order and default view and Cover thumbnail setting on folder level, in the edit folder menu. This could be useful, for example, if you prefer to have your newest files shown first. Sub-folders will inherit these settings from the parent folder.