Custom Thumbnails
We've worked hard to give Filecamp a slick and user-friendly interface. However, it may be useful to add visual cues for your files and folders.
Add a custom thumbnail to a file or folder
To upload a Custom Thumbnail to a file or folder, you can either enter the folder and click the Info
icon in the Toolbar, or select Info
from the Three Dots Menu
below each file and folder.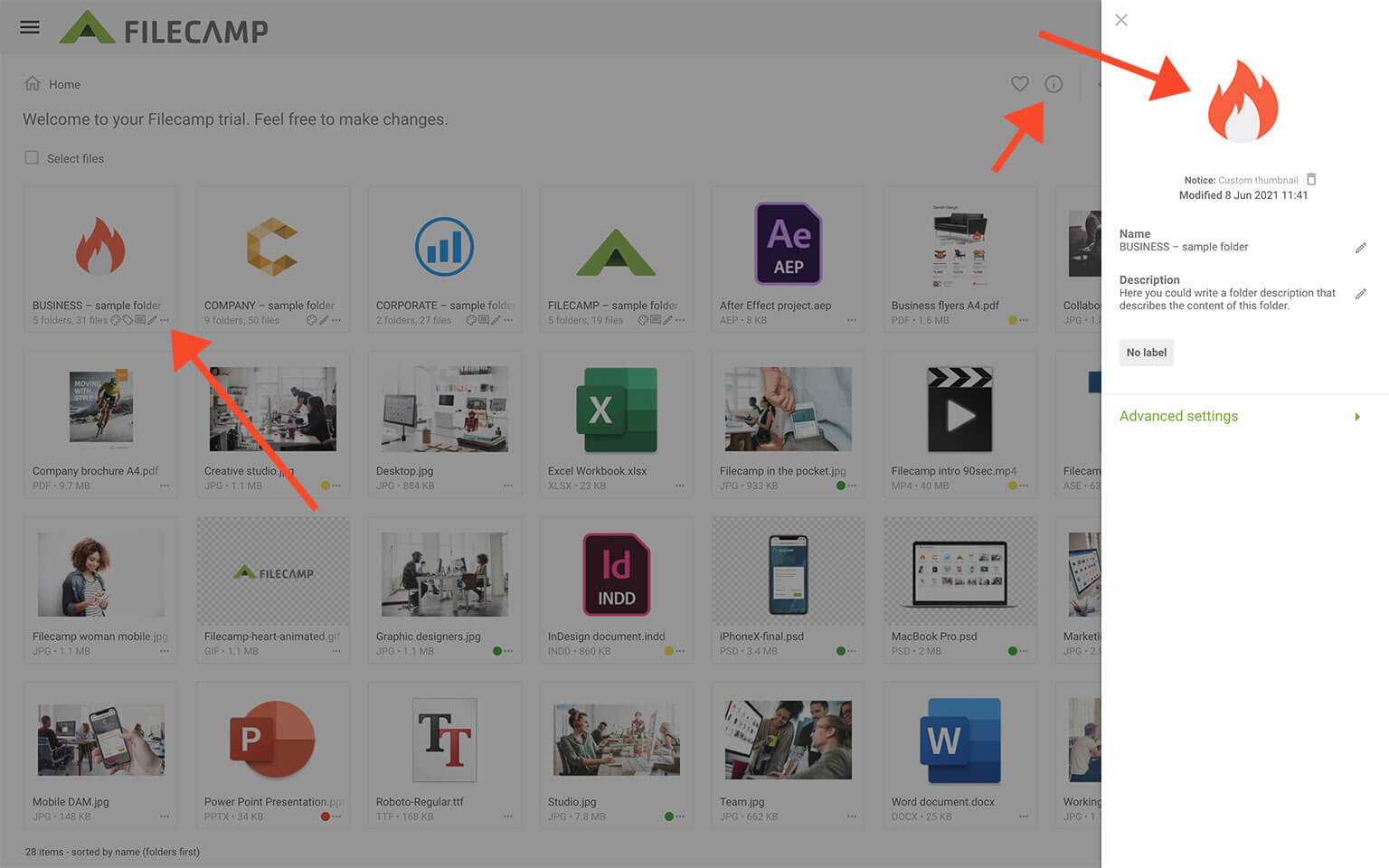 This will open the Infobar
where you can click on the thumbnail to upload a new image file. This image will now be the new thumbnail for this specific file or folder.
Remove custom thumbnail from a file or folder
To remove a Custom Thumbnail from a file or folder, just click on the small trash
icon below the thumbnail. The thumbnail will now be reset to the generic file or folder thumbnail.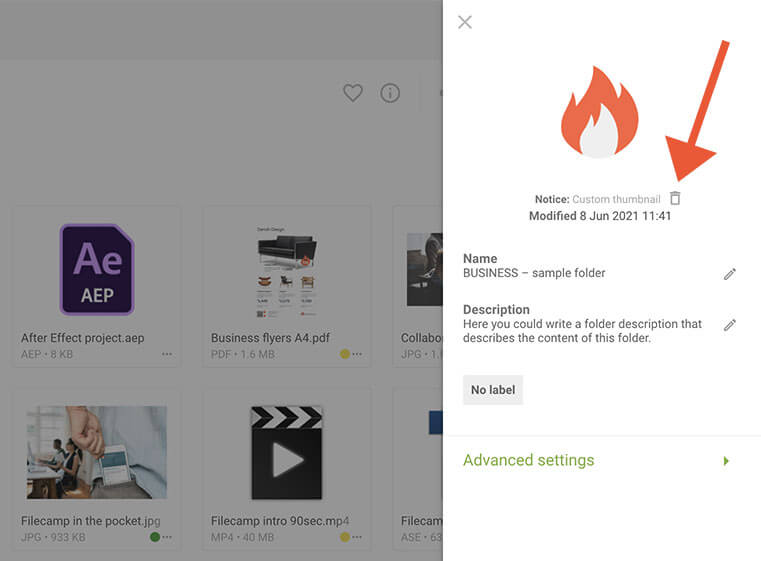 TIPS:
Custom Thumbnails are visual guides added to your files and folders in the Gallery and List view, your original files remains untouched.
Choosing a still for video files is an excellent way to make a custom thumbnail.
When you update a version of a file that has a custom thumbnail, you need to update the thumbnail as well.
The optimal size for retina/HD ready custom thumbnails in Filecamp is 336 x 240 px. But larger files are scaled to fit.
Screenshots are a simple way to create your own custom thumbnails. See how to take screenshots on PC and Mac.
Notice: Custom Thumbnails can only be added to files that do not have a thumbnail, meaning you cannot add custom thumbnails to images, pdf files, and the like.
Related articles
Files
Folders
Notice: Only custom thumbnails from folders in the first level will be migrated if you copy a folder structure.